These Spring Rolls with Mango Ginger Sauce are the perfect light and healthy appetizer or snack! The fresh flavors from the herbs and veggies combined with the spicy and sweet sauce is snack perfection, and easy to prepare- perfect for a meatless Monday, too! They are paleo-friendly, egg-free, nut-free, and vegan if you omit the shrimp!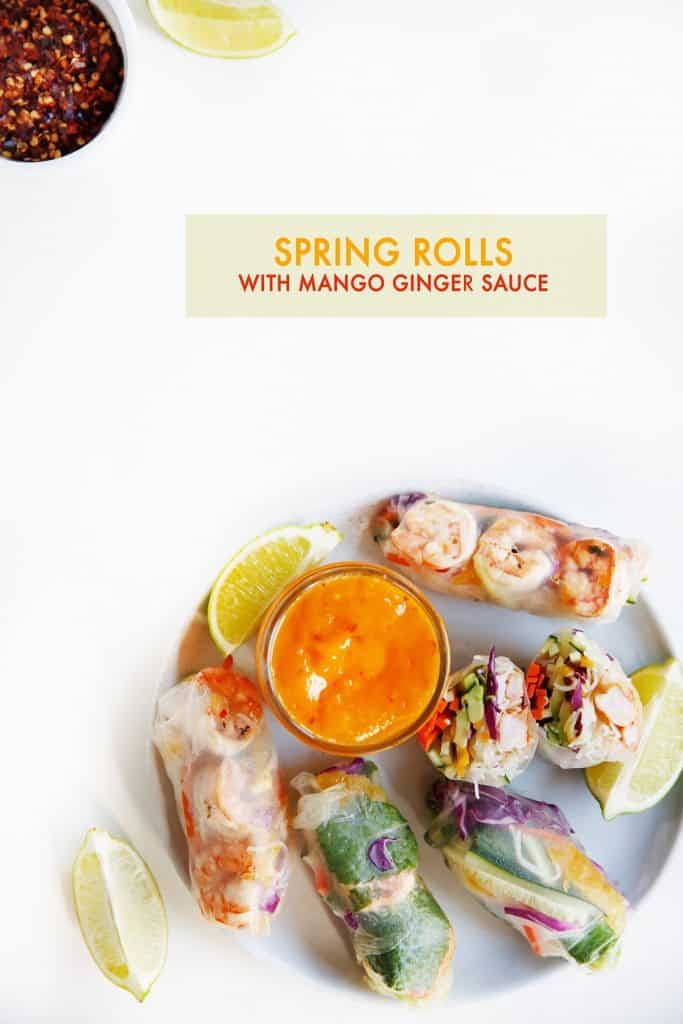 Make these ahead of time for snack all week long. TIP: Cover them with a damp paper towel, wrap in plastic wrap and refrigerate to store them for up to 3 days!
Chop all of the veggies, roll, dunk and devour!
Have you made your own spring rolls? What do you stuff them with?