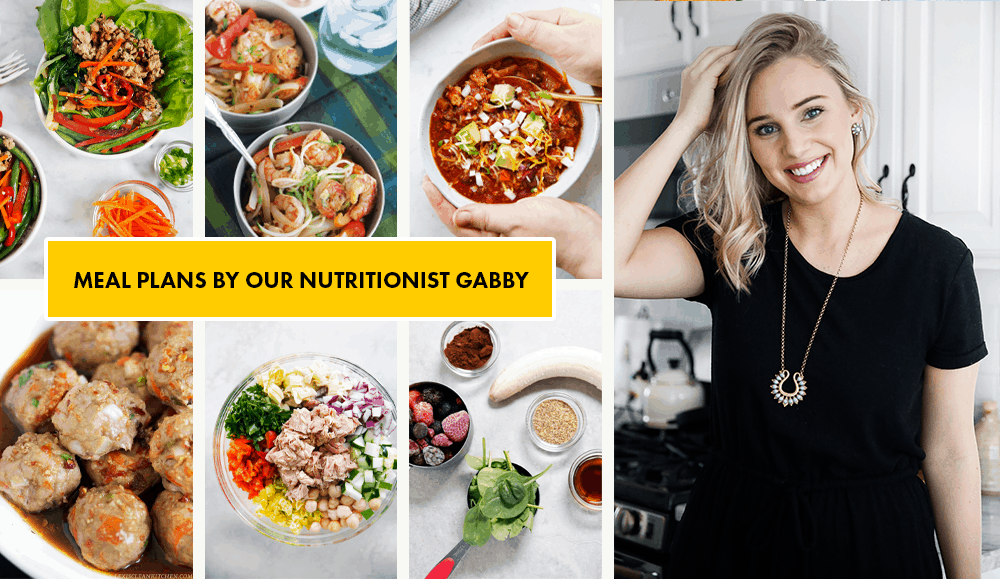 Postpartum and breastfeeding nutrition can be extremely overwhelming. Our registered dietitian and mamas with first hand experience, are here to bring you some ease, guidance, and support. First, know that it is not the best idea to dramatically change your diet after you give birth. Make some small changes that allow you to consume the nourishment and energy that you need. What's most important is that you focus on nutrient-dense foods. This meal plan and advice provides you with some general postpartum and breastfeeding nutrition guidance. On average, breastfeeding can burn between 200-500 calories a day, but the actual amount will depend on how often you breastfeed, how much breast milk you're making, and your baby's age. Because of this, you may want to incorporate some nutrient-rich snacks throughout your day such as fruit, crackers or popcorn. It's also important to keep in mind that you don't need to be perfect! If you can't get all your veggies in or feel like eating cookies everyday after dinner, that's okay. You just gave birth. Do what you can and you're already doing your best.  
Some foods that are superstars during pregnancy are lentils, almonds, avocado, oats, flax & chia seeds, green leafy vegetables, and brewers yeast. All of these food sources support the mother through breastfeeding stages. Lentils contain almost 60% of your daily recommended fiber intake and are also one of the richest sources of plant-based protein. Almonds are a hearty source of protein and calcium, which both tremendously aid in the growth of your baby. Due to their vitamin and mineral content, they also help to support your baby's immunity and your own recovery. Avocados  help main­tain a feeling of fullness in addition to providing your body with heart-healthy fats. Avocados are also a good source of B vitamins, vitamin K, folate, potassium, vitamin C, and vitamin E. Oats contain plant estrogens which support the release of prolactin, the hormone responsible for the production of breast milk. Flaxseeds also aid in production of breast milk due to their estrogenic properties. Two tablespoons of chia seeds contain almost 20% of a lactating mother's calcium needs. Green leafy vegetables contain phytoestrogens, which have been shown to have a positive effect on milk production.  Brewers yeast not only aids in producing more breast milk but it also boosts energy and fights fatigue, contains chromium to help regulate blood sugar levels, and acts as a probiotic, aiding in digestive health.
The meals we suggest in this meal plan are high in these compounds and nutrients while reducing the time and effort of getting dinner on the table!
Hearty, warm and inviting, this Instant Pot Lentil Soup is the absolute perfect hands-off meal. This vegetarian soup is flavored with tomatoes, fresh herbs and a hint of spice that make this soup not only feel-good-food but just plain delicious. It's made easily in the Instant Pot (or in your Slow Cooker) for an effortless meal destined to make, whoever it is served, so happy.
To reduce waste and save time:
Save your leftover celery and top with almond butter as a snack this week to get your increased energy needs in!

Save your leftover soup for lunch as it reheats great.
Creamy Spinach and Artichoke Dinner
This Creamy Spinach and Artichoke Chicken is comfort food turned easy weeknight dinner! This optionally dairy-free dish is so creamy and tastes just like spinach artichoke dip but with fresh healthy ingredients served for dinner!  Meanwhile it provides the breastfeeding mama with green leafy vegeta­bles containing phytoestrogens for positive effects on milk production and hearty lean protein.  
To reduce waste and save time:
Save the leftover spinach for this week's Non-Recipe Recipe!
This easy and healthy Taco Salad recipe is most definitely going to be a family favorite. It's delicious, so customizable and best of all easy-breezy to make! We take the classic flavor of a ground beef taco with seasoned meat and toss it together with all the usual suspects like romaine, avocado, tomato and optional cheese. To make it easy-as-can-be, use a store bought salsa to help season the meat and to use as a dressing on the assembled salad. It works well with both a red salsa and a green salsa verde.




To reduce waste and save time:
Herb Butter Salmon with Blistered Tomatoes and Green Beans
This Sheet Pan Herb Butter Salmon utilizes fresh veggies like cherry tomatoes and green beans and cooks quickly under the broiler. The herb butter makes the salmon, with crucial omega-3's for breastfeeding, really special and gives this dish a bright finish. This sheet pan fish dish is a light and quick weeknight dinner you can get on the dinner from start to finish in roughly 30 minutes with minimal clean up!
To reduce waste and save time:
Use up your cherry tomatoes from Dinner 3's Taco Salad
With your leftover spinach, red onion, cheese, and salsa, make a Frittata. Specifically a spinach, cheese, and caramelized frittata topped with salsa! Eggs are rich in protein, choline, lutein, vitamin D and B12, and folate.
Preheat the oven to 450 degrees. Cook the red onion in a pan with oil then add spinach to wilt then remove from heat. In a large bowl, whisk the eggs, tomatoes, basil. Add the vegetables from the skillet to the egg mixture and stir to combine. Heat 2 tbsp oil in it over medium heat. Add the egg mixture and cook, about 3 minutes. Transfer the skillet to the oven and bake for about 12 minutes. Let cool then serve topped with leftover salsa!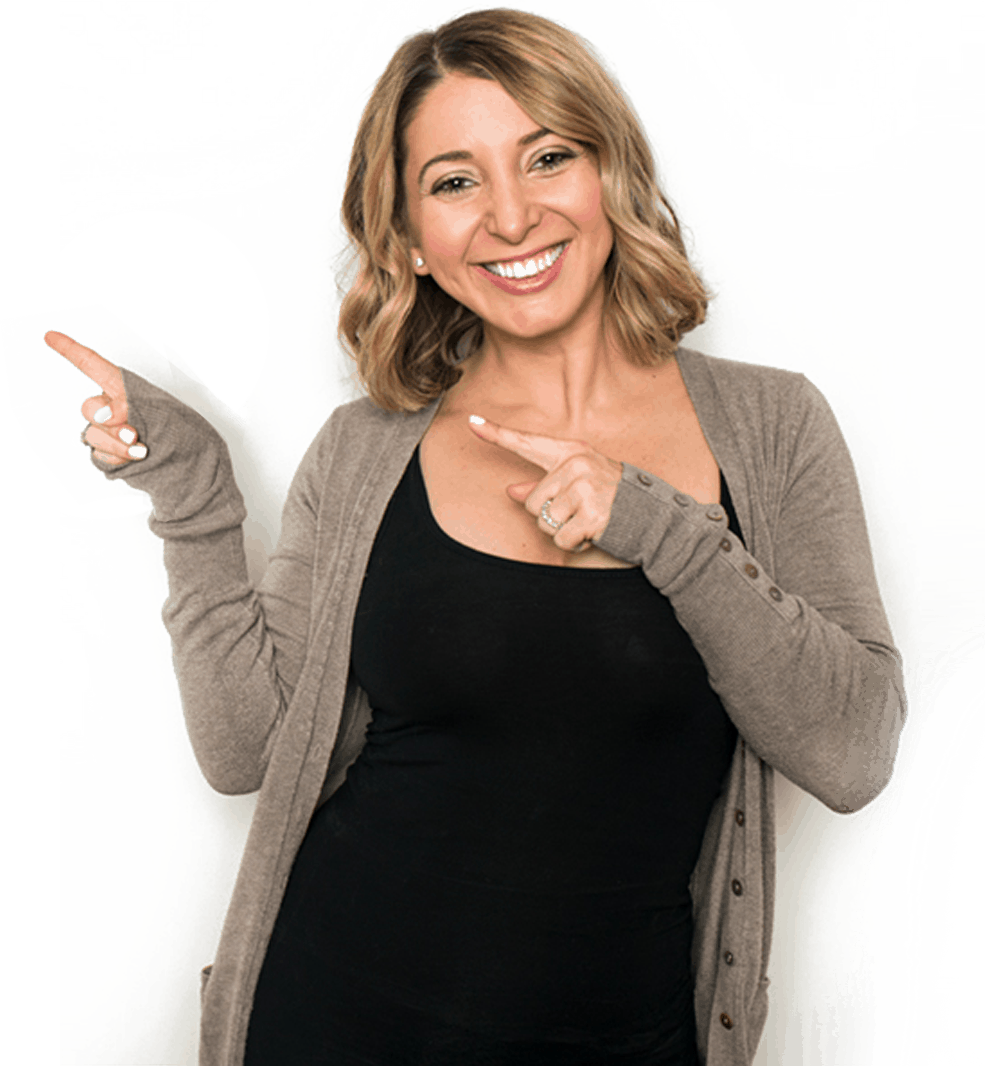 To find other meal plans that fit your lifestyle and learn how these meal plans were created, click here.