Healthy Rice Pudding (Vegan)
This healthy rice pudding recipe is the perfect, lightened up version of the creamy rice pudding recipe you grew up loving. It's vegan, gluten-free, and refined sugar free and is hands down the perfect hearty dessert!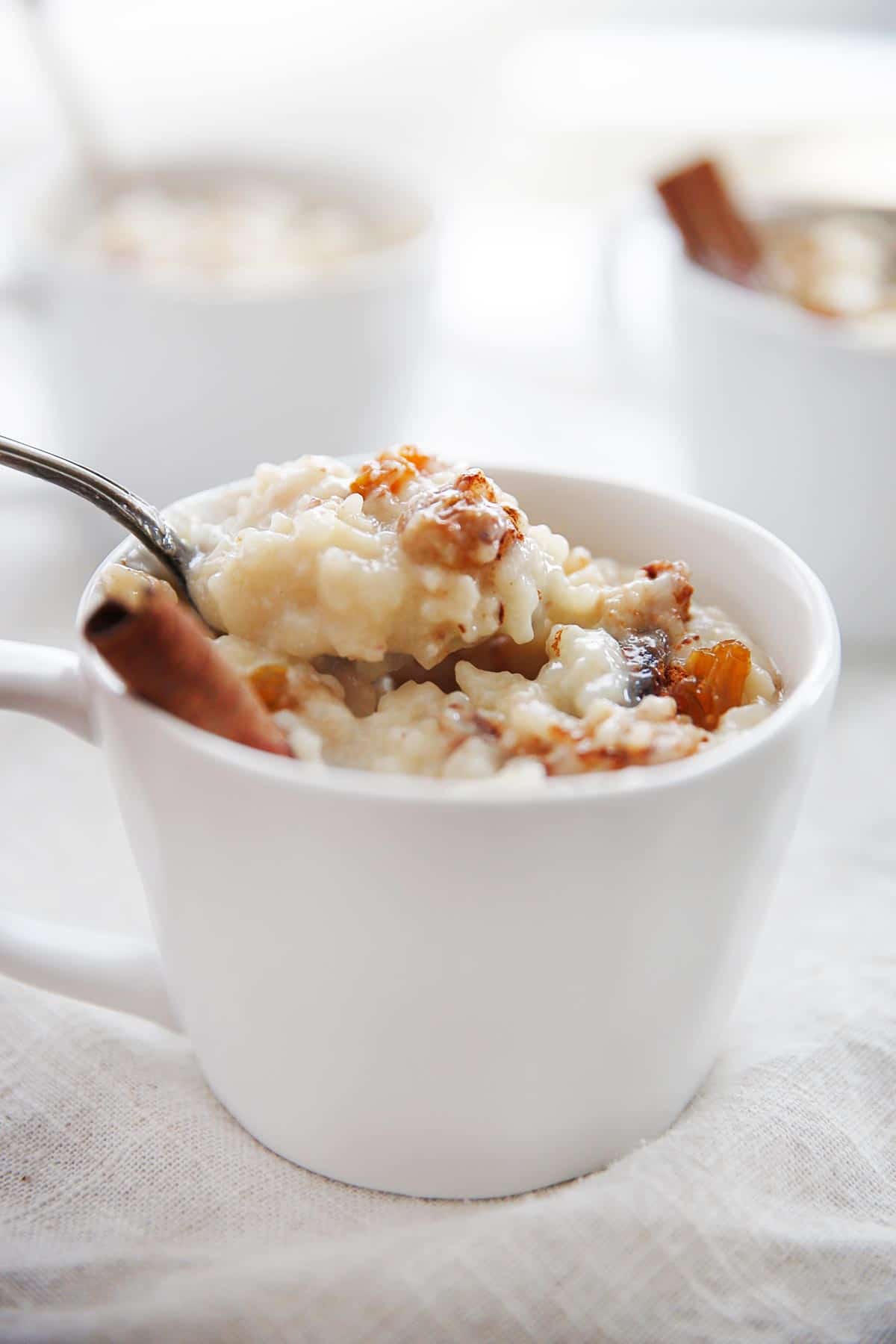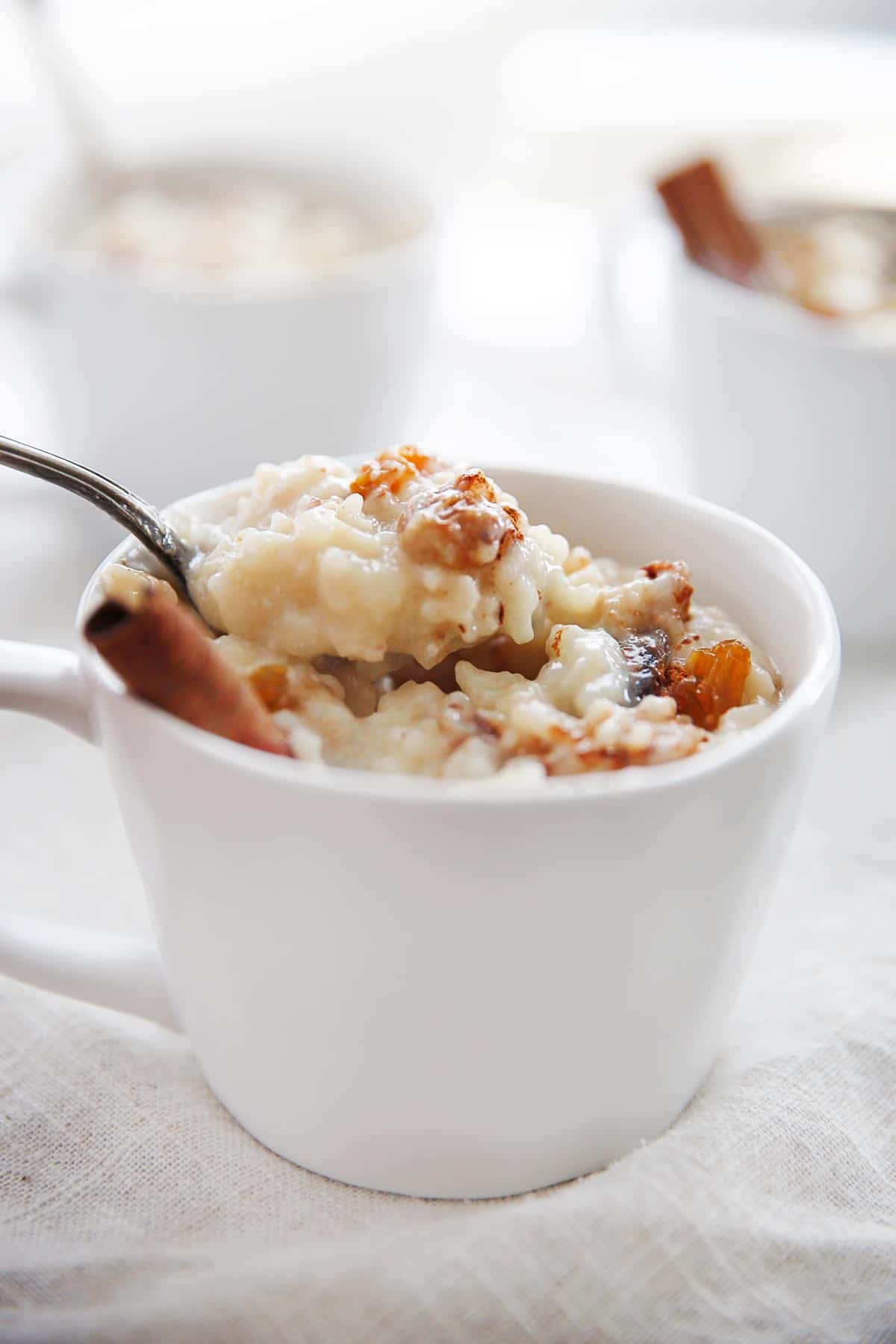 Healthy Rice Pudding
So many of you have requested a lightened up rice pudding recipe, and we worked hard to make it just perfect for you! I didn't grow up eating rice pudding but while we were testing this recipe, I quickly fell in love with the hearty yet delicate, sweetened-just-right dessert.
This rice pudding recipe is:
Creamy
Hearty
Indulgent yet lightened up
Warming
Packed with cinnamon and raisins
Perfectly sweetened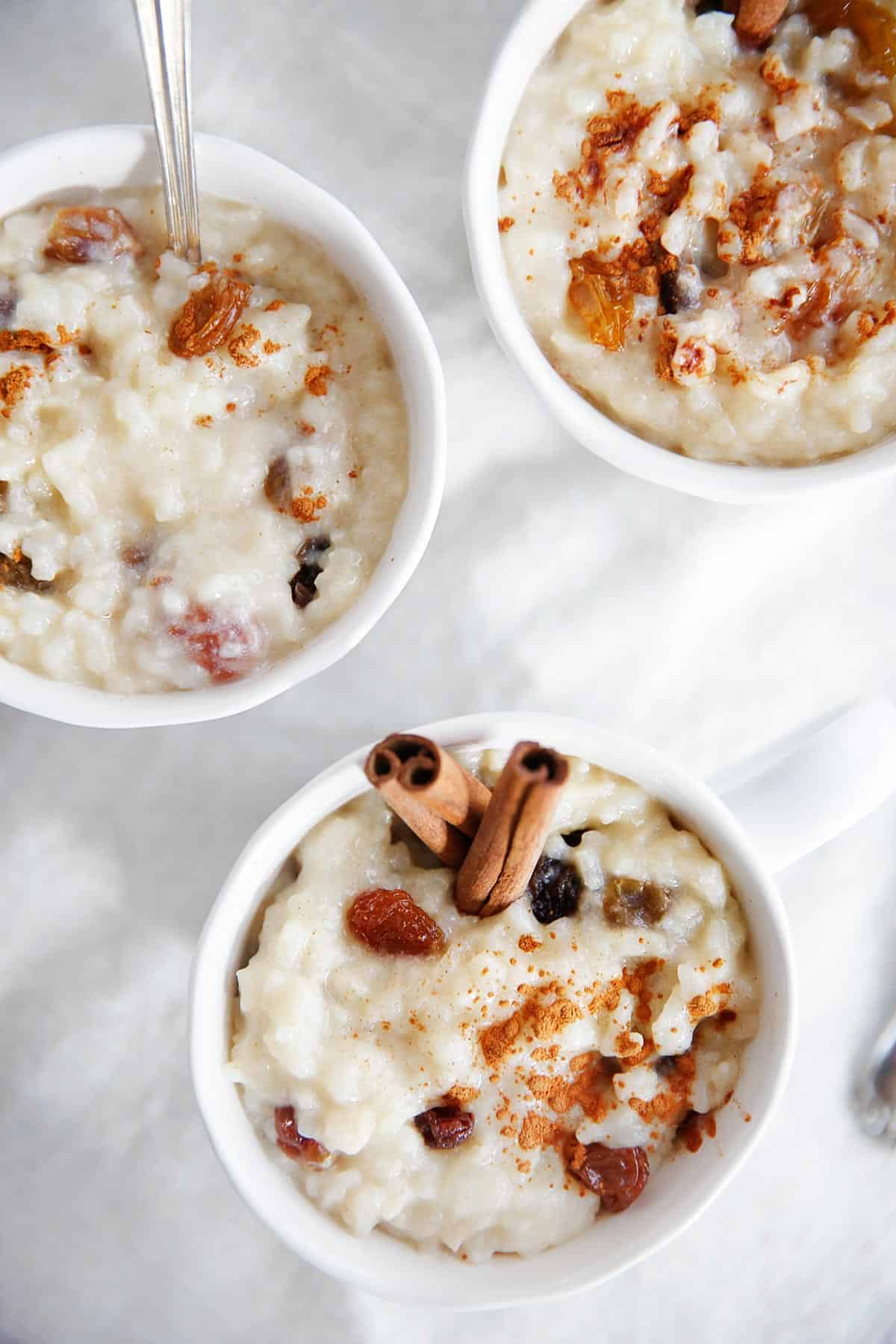 Can you make rice pudding with cooked rice?
You can, but we prefer not to cook it the way! You may need less liquid if doing so.
What rice should you use?
Can you use long grain rice for a rice pudding? You should use white rice. You can use long-grain aromatic rice (like basmati or jasmine) which will give the unique flavor and perfect texture that we love. If you use short or medium-grain white rice (like Arborio) your rice pudding will be more thick and chewy. The size of the pan can change the evaporation time of the liquid depending on the type of rice you use so if you are finding a lot of liquid left over, increase the temperature of the heat and cook for a bit longer.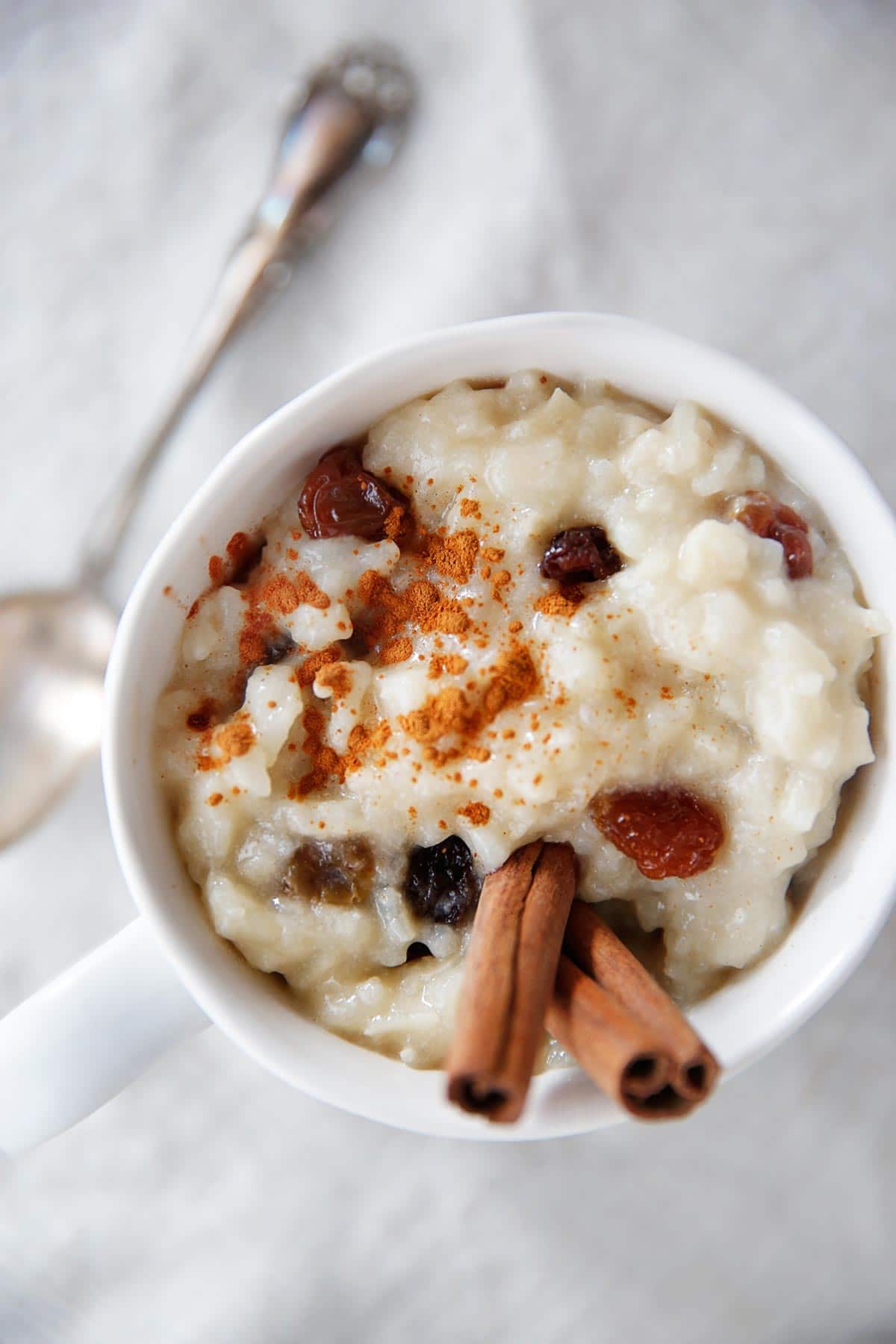 If you like this gluten-free dessert recipe, try some more of our favorites:
How do you make healthy rice pudding
Healthy Rice Pudding
---
---
Directions
In a medium sauce pan (see note), add rinsed and drained rice and add water just enough to cover the rice. Heat pan on medium. Once rice has reached a boil, turn heat to medium low and let water reduce for 10 minutes. Take care not to let water evaporate out completely.
Drain any water that remains after the 10 minutes and return rice to sauce pan.
Add coconut milk and salt and cook on medium-low heat. Cook for 25 minutes and stir the pan every few minutes to make sure the rice does not stick.
Add raisins and sugar, and turn the heat to low. Cook for an additional 15 minutes, stirring frequently until creamy and the liquid is mostly evaporated.
Serve warm or cold, with ground cinnamon sprinkled on top.
Recipe Notes
Make sure you are using the cartoon of the coconut milk beverage and not the canned variety.
You can substitute maple sugar for coconut sugar but will change color slightly.
For our recipe we used a medium sauce pan. Depending on the size pan you use, it may take less or more time for the liquid to evaporate.
Update on 10/2018: We've gotten comments that this recipe yielded rice pudding that was more liquid-y. We initially tested this recipe 5 times. After receiving those comments we went back and tested this recipe completely as written and we can say 100% this recipe works if followed as written and resulted in rice pudding that was thick and creamy like you see here in the photos. If for some reason your rice pudding is taking more time to evaporate than the direction indicates, simply let the rice pudding evaporate for a bit more time. Also note that as the rice pudding cools it thickens up quite a bit as well, so don't overcook it!
---
Nutrition
Loading nutrition data...
41 comments
April 16, 2018
Subscribe to
Lexis Clean Living
Join our email list to get instant updates and weekly summaries of our top content and special exclusive offers along with our free clean eating kickstart guide!
This website may at times receive a small affiliate commission for products that we shared with you in our posts. Although we may receive a commission for linking certain products, there's no additional costs to you and all of our opinion and suggestions are 100% our own and unbiased. That's our promise to you!