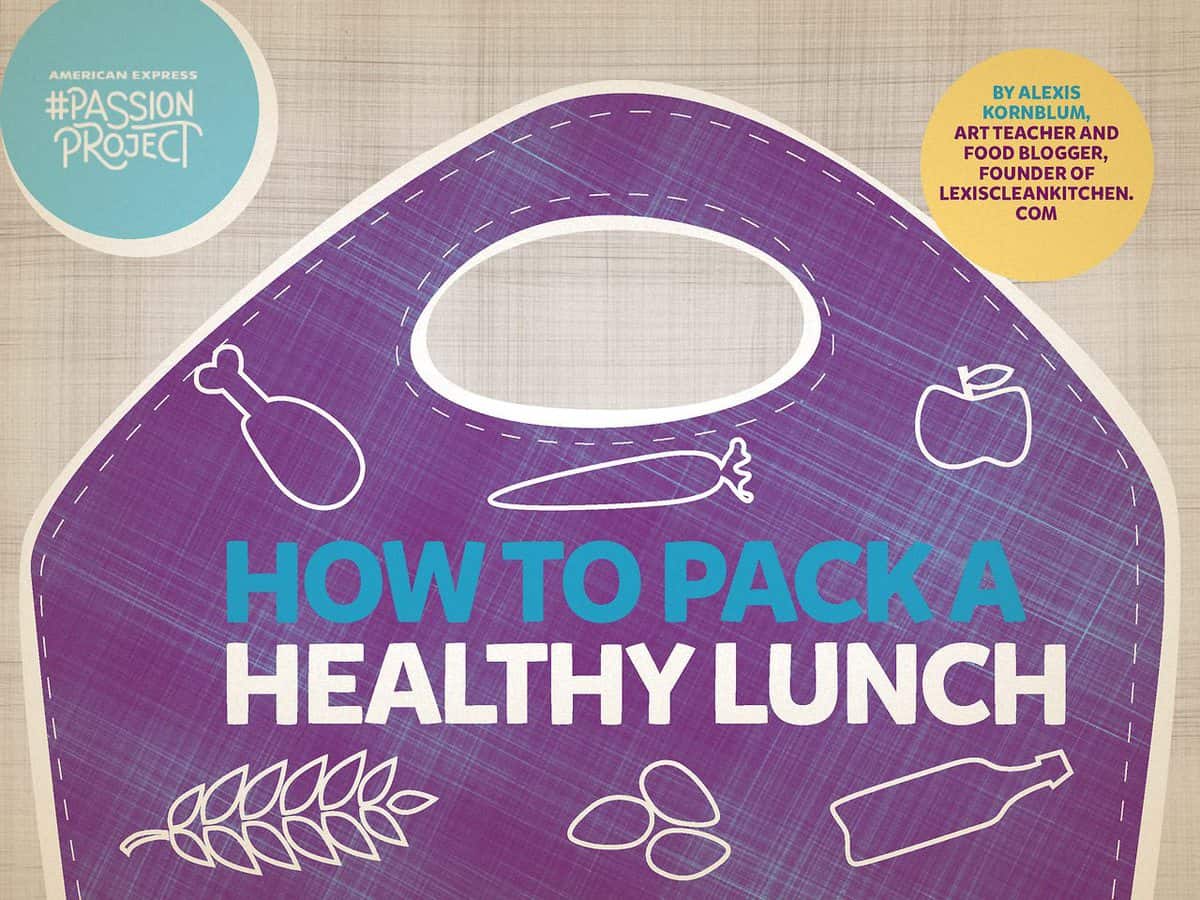 And school is back in full force! I have set up my classroom, and the students are buzzing with excitement for a new year in the art room. What gets me through my day? Lunch! Whether you are packing lunch for your children, preparing for yourself for the work week, or are off to college and on a budget, building a healthy lunch is essential. You want to be satisfied to avoid the pitstop at the vending machine and have enough energy to last you throughout the day, right?
First, a few key things to remember before we get into the actual food:
Meal Prep: "If you fail to plan, you plan to fail." If you know you have a busy week, you need to plan ahead to avoid spending a ton of money, vending machine snacking, and eating an unhealthy lunch. Ever wonder why prepared frozen meals are so popular? Key word, they are 'pre-prepared', aka they are easy! So, let's start preparing your easy and nutritious lunches. Make a grocery list (we'll get there) and prepare portioned meals on Sunday so you don't even have to think about them once the busy week starts.
Smart Packing: I am constantly amazed by the tupperware industry (I secretly, or not so secretly, have a tupperware obsession). They make it so easy now to portion out your meals, keep things hot or cold, AND keep it affordable to buy them in bulk. Invest in some tupperware (maybe even some of those cute compartment ones) so you can pack smart! Don't forget an icepack and a little handy lunchbox.
Now, how to build a healthy lunch:
MY LATEST VIDEOS
You want a balanced meal, and as I mentioned above, there are many tupperware options that make that easy for you. Choose foods from each of these category and have fun with preparing it! Remember, these don't have to be lavish meals, you can make them simple, affordable, and delicious!
See the full details over at American Express' Tumblr HERE!
Notes:
Buy organic and local whenever possible.
This is a general guide that is ideal for children and adults. Depending on your size, specific diet restrictions, health/fitness goals, the items chosen and amounts for each category may vary. For example: I get my carbohydrates from sweet potatoes, spaghetti squash, and other vegetables rather then breads; do what works for your lifestyle!
See my Kitchen Staples and Ultimate Shopping List for more details on things to buy.
use our hashtag!
I am so excited that you are making a recipe and would love to see how it turns out! Make sure to use the hashtag on social media!
#LEXISCLEANKITCHEN
share this post!
subscribe to the email list!