Looking Back on 2016!
2016 has been…
Crazy, wild, exciting, stressful, overwhelming, joyful, and FUN.
You guys, it's been quite the year. It's been a year of challenges, growth, working for myself, finding balance (or lack there of), life changes, business decisions, and so much more. I am grateful every single day to do what I love and to help all of you find success in your own kitchen, whether that's starting on your clean eating journey, or simply making delicious and nutritious meals for you and your family. Truly, I love what I do with a burning passion and I am beyond thankful for each and every one of you. 2017, we are ready for you!
Highlights:
We traveled a little, but actually not all that much (I promise this recap is coming really soon).
My book launched to the world, and when it hit shelves it became a top cookbook at Barnes and Noble and was #1 in new releases in Gluten-Free Cooking!
I embarked ( and am still currently on) the start of my book tour (come meet me)!
I decided to hire Sabrina full-time, which will be as of January 2017! You'll get to know her more, too!
I met and connected tons of fabulous bloggers and authors who have become great friends and inspire me daily. I am grateful for this community, their support, and their friendships.
…And that's just a handful of things!
Balance
This year was different than my past few years blogging, because I was in the midst of writing my cookbook. To be honest, it was the biggest, and most demanding project I have ever worked on. It was exciting, stressful at times, and a TON of work. I am beyond happy with how the cookbook turned out and even more happy that all of you are loving it so much. And of course, I am grateful for such an amazing opportunity. With that said, this year was challenging to find balance between life, blogging, and writing the book.
With all of the fabulous things that went on in 2016, I ended up doing what I told myself I wouldn't do.
I told myself at the end of last year that in 2016 I would develop more of a morning routine where I would get up and meditate, work out, and get ready for the day (put on real clothes and get ready) — all before logging onto my computer and starting to work.
The days (and work, and weeks, and blogging, and book writing) got ahead of me and I found myself waking up and working right away. I found myself staying in my pajamas or yoga pants all day or for the majority of the day, and not mediating or doing any sort of morning routine. I think this is a really, really hard part of working from home and being your own boss. It's just really hard to find that balance of having you time and working all the time. It's a balance that has taken me a lot longer to figure out than I would have expected from this type A lady.
I am telling you this because in one way or another, whether you work from home or not, there is often something important that gets neglected in our live that we wish didn't. Maybe it's time with your family, maybe it's eating healthier, maybe it's drinking more water. Whatever it is for you, I hear you. It happens, and instead of beating ourselves up over it, let's reflect and move forward.
One of my biggest 2017 personal goals will be developing and sticking to my morning routine and working on that work/life balance more!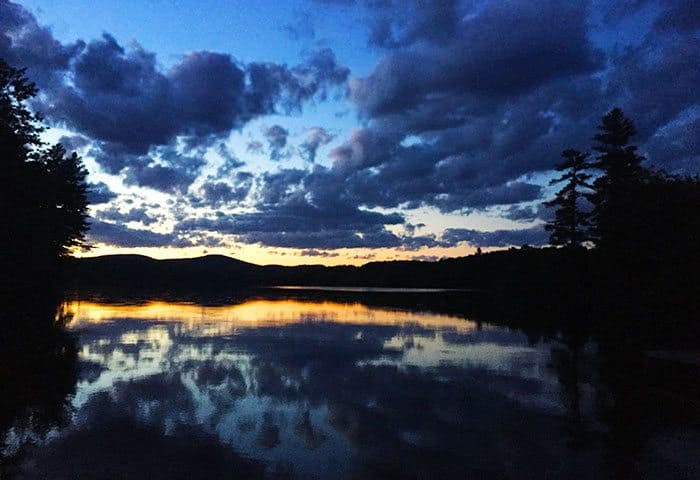 2016 Content
This year, aside from all of the other content I shared, I did a Summer CSA Series with my girls Cassy from Fed and Fit and Juli from PaleOMG, and also did a Slow Cooker Sunday Series this Fall that so many of you loved!
I love looking back on a years worth of content and seeing your most loved recipes. With millions of you here throughout the year with me, let's take a look at some of your favorite dishes from 2016!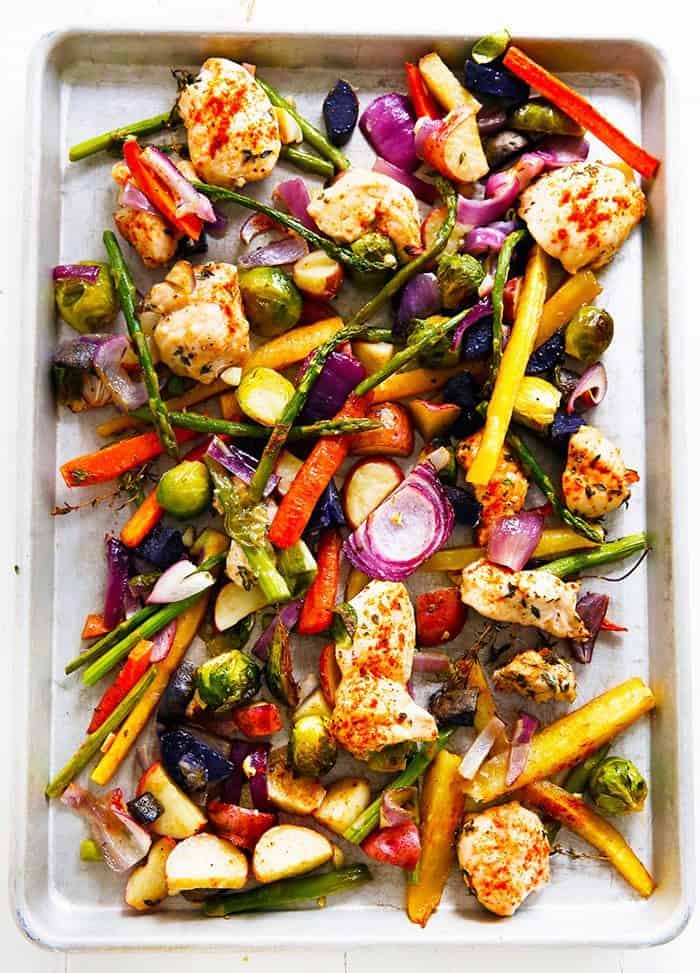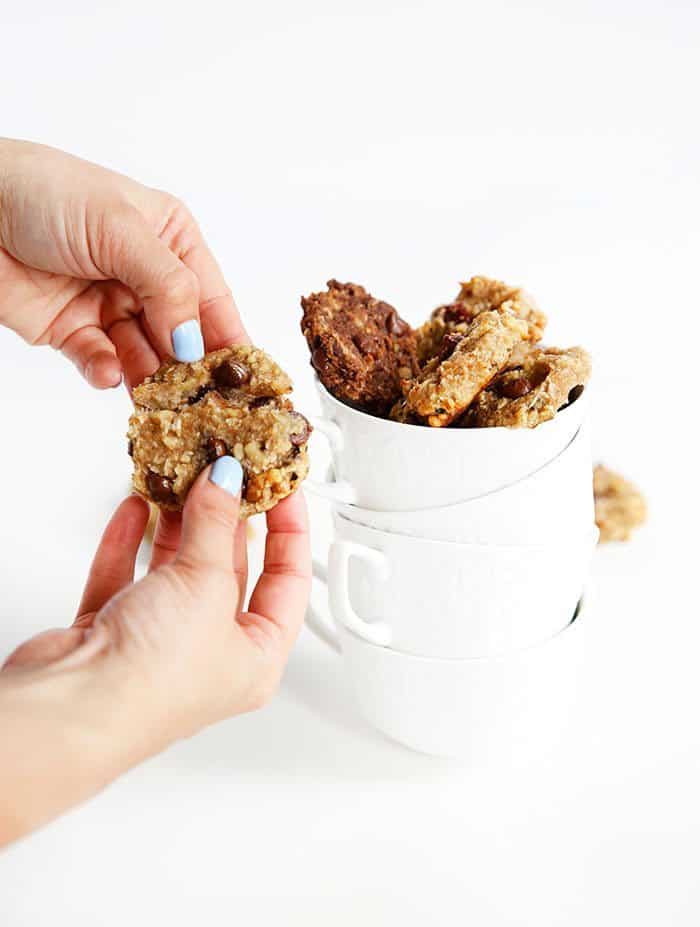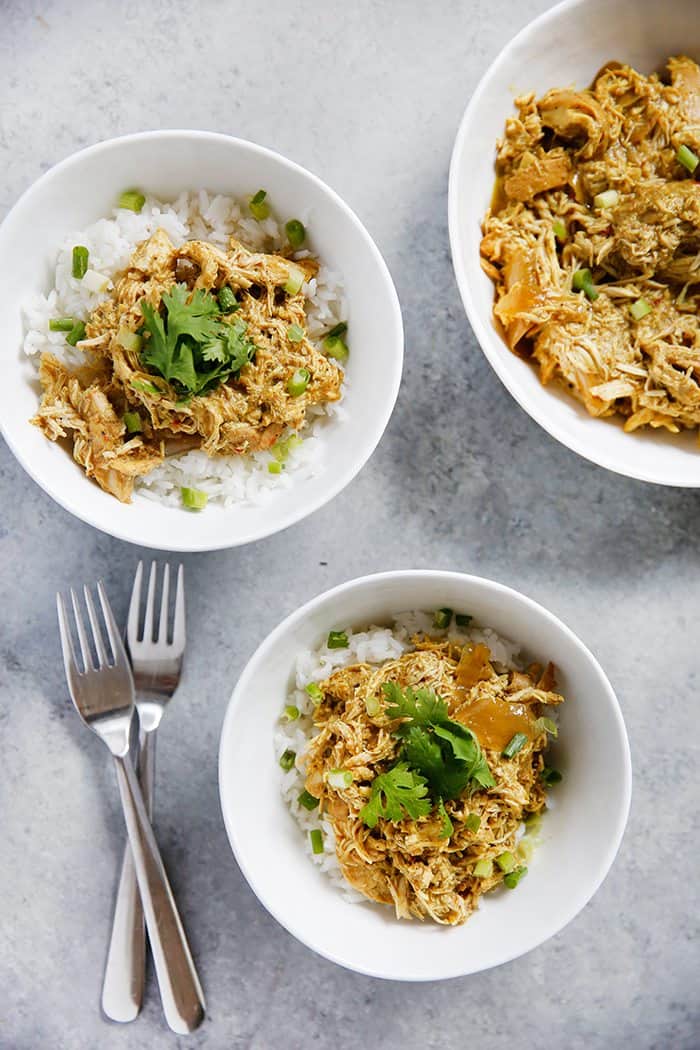 It's safe to say that this year you loved slow cooker meals, easy one-pan or sheet pan meals, on-the-go snacks, and that overall, you are looking for SIMPLE and practical meals that you can really make for your families!
What You'll See in 2017
In 2017, you'll see TONS OF NEW RECIPES (of course), along with new series, meal plans, revamping older recipes, cooking videos (!!!!), how-to videos, more travel and lifestyle posts, safer skincare + better beauty posts, and more me getting real with you about life, balance, and all of that good stuff!
I am truly grateful to embark on another amazing year with all of you! I feel blessed everyday to do what I love, and help you live healthier and delicious lives. Thank you from the bottom of my heart for cooking with me and trusting me when cooking for you and your loved ones!
I would love to hear what you're looking to see on LCK in 2017! Are you looking for lunches? Easy dinners? Snacks? Breakfasts? Do you like the cooking videos? Do you want to know about non-toxic products we use in our home? Are you looking for blogging resources? Talk to me, I'm all ears!
Happy New Year! I'll see you next week in 2017!
-Lexi
P.S. Check back in on Sunday, for week 1 of the FREE January Meal Plans (plus shopping lists)!
Looking Back on 2016!
Two years ago today I hit publish on my first blog post on Lexi's Clean Kitchen.
Wow.
I remember the day I decided to create a website for the brand (or whatever it was back then). I remember telling Mike that I'm no longer eating gluten or dairy and I'm going to Instagram pictures of what I cook. I have watched it grow from my tiny little passion into so much more. It's exciting, emotional, terrifying, fun, and all the feelings. I have learned so much about myself as a person (and not just health-related). I've met amazing friends and people, I've had and continue to have the opportunity to work with amazing brands, I am lucky to be able connect with so many of you regularly, and I have the ability to be creative and take my art form to another level through developing recipes, creating content, and working on my photography.
Simply put, I love blogging.
And I love these cookie bars, too 😉
Back then…
If you've read how I started LCK through social media, you know that it began simply with an Instagram account that eventually lead into the actual website. Mike and I talk about all of the stages of LCK constantly. When it was just an Instagram account, when I spent every waking hour trying to build a website from scratch, when it got some serious upgrades, when it started making money, and so on. A big, huge thank you is in order to Mike. He's been patient, supportive, and excited every step of the journey and I'm grateful beyond words. 🙂
Back then, the posts then consisted of one BAD iPhone photograph and a written out recipe. My site was powered through WordPress.com (read how I feel about that here). It was also in major need of some design help, organization, and so much more. I met Jim from J Louis Technology shortly after, and we've worked to constantly upgrade, improve, and make necessary changes based on feedback to benefit all of you! Hint hint, some big things coming. Jim and his team are the brains behind the functionality of LCK, so they too deserve a MAJOR thank you!
Lexi's Clean Kitchen has grown more than I could have ever imagined in the past two years, and there is so much in the works to come! I'm beyond grateful for everyone on my team (from those who actually work on LCK, to my family, friends, and all of you). The outrageous amounts of support touches my heart and I'm lucky to have all of you in my corner. A very big thank you!
And Now… My Huge, MASSIVE, Announcement:
I have a huge announcement that has been in the works for some time now; making this post even more emotional and heartfelt for me.
After this school year, I'll be taking a break from teaching to run LCK full-time.
It's extremely hard to love two things as much as I love blogging and teaching. Deciding to dive in full-force to this amazing little corner of the internet that I've built has taken a lot of discussion, planning, and thought. It's not everyday you get the chance to take a huge, scary, and exciting leap to pursue something you love- and I truly love Lexi's Clean Kitchen. I am so excited for this journey, and for you all to be along the ride with me!
I'm looking forward to making my own schedule, creating more content, having some more 'me' time and my weekends back, and working on new projects I have in the works. I also know this will without a doubt come with challenges, and that I'll need to get out for some human interaction so it's not just me and the puppy all day everyday! It will be an adventure, for sure!
For the past month we've been transforming the once gym into my new home office. Here's where I'll be working:
If I'm not cooking, taking photos, or sitting at my new desk…

…you'll likely find me here, with a massive puppy on my lap.
I have so much in the works and am almost ready to share all the details with you. I am bursting with excitement about it!
But first, let's celebrate.
2 years, 2 winners… Giveaway time!
Two Years of Blogging & News!

The Story
In January 2013 I started an Instagram account to share the daily meals I was making. This was just a hobby and something that I thought could be a fun way to share all the new healthy recipes I was creating. At this point I had changed my diet around, but hadn't fully cut out all grains- just gluten and dairy. That came about a month or so later. After a few months of daily instagram posts, which consisted of a bad iphone photo with the recipe written out below it, my Instagram had hundreds of followers and was growing quickly into the thousands.
A number of followers asked if I had a place where they could find all of my recipes organized, and the blog slowly developed from there. You can read more about starting a blog here, and how to do it in 5 simple steps! I also share there a few of the mistakes I made starting out, so you can avoid them for yourself!
After a little over a year and a half of blogging, which is an extremely short amount of time, I have consistently grown my blog to about half a million visitors monthly. I'm not saying this in any other context but to share with you the growth potential for a passion or hobby! Blogging takes WORK but more than anything it takes passion, love, motivation and dedication. If you show up, your readers who begin to trust you will continuously show up, too!
The importance of social and which ones to spend time on
Likely, if you're reading this post, you're starting a blog or have a blog that you'd like to grow. You know social media is critical, but you're struggling with growing the different networks and you are spending a lot of time as it is on them already. Therefore, you already know that social media is huge. Not only is it a way to connect with readers on a daily basis and attract them to your new content, but it's a way to connect with brands, other bloggers, and other get to know the people who follow you!
Now that we all agree on the importance, which should you spend the most time on? Which drive traffic? What's the difference between them and why should you be on multiple?
Instagram // Facebook // Twitter // Pinterest
Each of these are special in their own way. For example, Pinterest is huge. People love it! There's also opportunity to join group boards which reach a ton of people. Instagram doesn't have clickable links, making it hard to track people coming to your website, but has been huge for me in connecting with my readers and seeing remakes of my recipes. Giving a little glimpse into your daily life through instagram shows people you are REAL! Twitter is fantastic for connecting with brands. Brands just love Twitter. Period! Work with the different networks to reach your audience and adapt as the networks themselves change (ahem… Facebook).
Lastly, although not a social network per say, set up an email list from the start and direct people there! People often miss out on things via social media, but your readers and subscribers will always see what you share in their inboxes!
Social media can be a full-time job! How to keep your sanity:
Log out of social media and your email everyday.
Scheduling posts ahead of time will be your friend.
Utilize your time and focus on what matters most to you, your brand, and your audience.
Be genuine.
Know your brand and stand behind it. I.E. Don't take the well paying sponsored post that doesn't fit whatsoever with your brand. It'll make you lose credibility with your readers!
Make some you time. Don't forget to shut off. Read a book, book a massage, make dinner plans with friends. Aside from this, get on a schedule. Maybe that's not going on social media after 9pm, or not checking your emails first thing in the morning, or not blogging on the weekends. Figure out what works for you (and your sanity) and really work hard at that you time!
TIPS: I asked a few of my blogger friends about their success, and here's what they had to offer for you!
Network with other bloggers, brands, and with those who are masters in what you aren't:
"For me success has come because I've always asked everyone "How Can I help you?" Also, I've worked my butt off improving the skills that are valuable in this career and hired people to do the things that are my weak points." Kelly from A Girl Worth Saving
---
"One tip that has always helped me is engaging your favorite brands on social media. We all have favorite products that we buy at the grocery store. Mentioning them and tagging them appropriately ensures that the brand sees you are a fan. Don't wait for a brand to approach you, make sure they know you exist. On the other hand, if you notice a brand follows you on social media, chances are they are considering you for a potential campaign. Send them a thank you tweet and maybe a link to a post if you've mentioned them before. Don't assume they have already done their research.
Some of my first breaks came through my relationships on Twitter that I built through basic tweets and replies.
Also, always think of your social media game as a job interview. You want to be yourself and have opinions but be careful of overdoing it. Bitching about flight delays and airlines every time you fly may get you a quicker rebooking but you make yourself seem volatile. Always be proud of your work because the internet never forgets." Sarah from Sarahfit
---
"Network, network, network. The blogging community is full of amazing, knowledge people. Embrace the community and build relationships — with your readers, fellow bloggers, and brands (if that's of interest). Leave genuine and thoughtful comments on other blogs, respond to reader comments and emails, engage others on social media and reach out to people via email to create connections and collaborate. This is the by far the fastest and best way to grow your blog, in my opinion." Brittany from Eating Bird Food
---
Be Genuine:
"The biggest thing that worked for me with growing my FB page was showing all the true parts of myself – the ups and the downs, my hopes and passions, and mostly just that I was a real person and not a robot behind a computer. It is the one thing that I have received the most positive feedback about over the years" Kyndra from Peace Love and Low Carb
---
People eat with their eyes, work on your photography!
"I think one of the most important for me has been to improve my photography skills. You don't have to start out as a superb photographer, but start honing that skill early on is my advice. If you are going to blog seriously, you need a DSLR camera. An entry level model from Canon is perfect to start with. Most bloggers I know use it. If you get really into photography, it's really easy to sell your camera on Amazon and upgrade to a more professional model. That's what I did!" Arsy from Rubies and Radishes
---
Stephanie from Stupid Easy Paleo released an eBook on how to grow your Instagram. She breaks it down into three categories: 1. post quality photos, 2. connect/network, and 3. talk to readers! Find more in her ebook here.
---
"I take my shooting skills pretty seriously at Pure Ella and go out of my way to perfect my shots and create great posts! Why? Because we eat with our eyes first! If the recipe you're sharing isn't appetizing in the photo, unfortunately you could be loosing traffic on your blog because it doesn't have that delicious lifestyle appeal. I know that doesn't sound fair, but it's a tough blog world out there – and good photos get noticed! With that said, I am sharing my 4 secrets of making your photos screen-licking-good!
1. Always choose natural light!
Shoot right near a window in indirect light (which means that the sunshine rays don't actually shine at your shooting area) but it is still bright in the shade. You may have a great kitchen but if your kitchen is dim and dark the photos will look lifeless… So find you sweet spot for shooting and move the surface; cutting board, marble slab or backdrop into the window area. Get to know how the light falls throughout the day so you prepare for the best shoots at that time. And if it gets too close to sunset, or you make a stunning dinner at

8pm

and it's already dark out – don't bother. (when that happens I usually save some of that dinner for the next day and shoot it then).
Natural lighting is also great because it's free! Which is another point that you don't need fancy equipment to shoot great food photos.
2. Less is more!
I know shots with unique props and interesting details can be gorgeous. But too much going on can also ruin a photo, especially in food photography where you want the eye to do one thing – make the meal food stunning and appetizing! If all the props and things detract from what you want to stand out in the first place, then it ruins the whole purpose. My advice is to work with less props! Maybe a single neutral colored linen napkin and a unique or even antique piece of cutlery on a white painted wooden background is perfectly enough. And before you shoot, just glance and edit once again, maybe it already has too much going on – shoot as is, then remove one or two things from the photo and shoot again, then compare in post.
Perfect the lighting and practice great clean shots and then start reintroducing more detail and props in the shot. I love adding fresh fruit and a sprinkle of herbs as extra details that make the food look fresh and delicious and I keep the props simple and minimal.
3. Your final shot is never the final shot!
It's so worth to spend a little extra time to edit your photos in post. Even simple things like brightening the photo, adjusting the 'curves' in photoshop makes a huge difference. I work in Lightroom and pick my favourite shots, then I usually brighten them and maybe increase the saturation. No one ever sees my original shots! There's lots of editing programs like Picassa that are free and get the job done.
4. Keep practicing!
I always loved photography as a hobby and a camera was always by my side. However as a professional, I am actually completely self taught. Although I taught myself a few things before blogging and offered my services to my graphic design clients, it was always about practice and it still is today.
My first food photos were a disaster! But I kept learning and challenging myself. I believe that all skills can be created with practice. If you feel like you don't have the talent maybe, but it's something you enjoy anyway, keep doing it! Look for inspiration from others to feed your creativity and keep creating beautiful photos.
And just remember to have fun! I usually shoot when I'm in a good mood and happy and I think that energy really comes across in the photos. You're more creative and more confident when you're happy! That's a fact ;)" Ella from Pure Ella
---
Above all, love what you do!
"Stick to what you love, what you know and what you love most, rather than falling victim to trends or following someone else's path to success. Your passion will always shine through in your content when you are speaking about and sharing what you are not only living, but what are also most passionate about sharing with the world. If you don't love sweets, don't force yourself to share dessert recipes simply for traffic sake. Authenticity is easy to spot and your readers will very quickly be able to connect with you and your content when they see that you are being true to yourself. Your brand, though it may ever be evolving, should always be a true reflection of the real you. Your words and your content should always be your own." Beth from Tasty Yummies
---
"Think of your blog as a journey, not a destination. With so many noticeably successful bloggers out there, it's easy to feel like you're not doing things well enough. But each thoughtfully crafted post, each recipe that you commit to bettering, and each time you practice developing your photography skills, something is shifting and changing. My friend, Laura, once commented on this journey as being partly about a slow refinement of her craft. And that is the real truth. Where you are today is not where you were a week/year ago, and it won't be where you are in another week or year. I'm proof of that every day. If you enjoy doing it, it's exactly where you're supposed to be right now." Kris from 80Twenty
---
"Love what you do more than you thought possible — Anyone who is running their blog full-time knows how much work goes into it and how all-consuming it can be. You have to love it with everything or your motivation will wane. And with that, always remember to take breaks. People won't forget about you that easily, so make sure you step back and give yourself some time away from the blog to live your life. It's in those moments where you will find the most inspiration the will set your blog apart." Davida from The Healthy Maven
---
Reader Questions:
Do you use wordpress.com or wordpress.org?
I talked about this more here, but I use wordpress.org. I started my blog on wordpress.com and switched over as it grew. My advice: do it right from the beginning!
Was it hard to initially set up your website?
Setting up your blog will take time. You'll have to get your logo and design to a place your happy, along with customization, plugins, and your various pages organized. Once that is done, you'll find your flow of posting and things will calm down a bit (until your next big idea)! Follow these steps and you'll be set up in no time.
How many recipes did you have when you started out?
Good question. I initially threw up a ton of recipes in week one, about 10-15 or so. I later rephotographed or took some of them down. I really believe in quality over quantity. You want someone to make your recipe and trust you because it's GOOD. Instead of posting 5 days a week, post 2-3 and make sure they're quality. From the actual recipe (of course), to the photography, text, and context (what's going on that month, etc.).
What are your top tips for growing Instagram and engaging an audience?
Be genuine, post often, have some good photographs, and let your readers into your daily life as much as you feel comfortable.
Where is a good place to host my blog?
There's many options, but I trust Bluehost. Find more information here.
How do you get people to pin your recipes?
Good question. I have a pin it button on each image on my blog. This allows people to easily pin your recipe directly from the page. Here is the plugin I use. Don't forget to pin to various boards throughout the day and days to come!
Were you always good at photograph or did you have to learn food styling/photography?
I did study photography in college, but if you go back, my photos were really not strong at all. In fact, they were pretty bad! I've really worked on my food styling and photography, and using my camera manually. I've invested in resources, I do a lot of research, and I practice all the time! I've created/invested in props and boards, too. So many props! Right now I shoot with a Canon T3I with a Macro Lens. This is a really good starter that is pretty affordable and I highly recommend a macro lens for food photography. I do plan on upgrading my base and lens in the near future.
What are the next posts in this series?
You'll see posts on… SEO, switching from wordpress.com to wordpress.org (a guest post from my tech team, J Louis Technology), blogging essentials, 10 things NOT to do when starting a blog, things they don't tell you when starting a blog, and more! Stay tuned!
New to blogging or looking to start? What would help YOU?
This post contains affiliate links. You can read more about what that means on my Privacy Policy & Disclosures page here. Thank you for your continuous support in helping LCK grow!