My all time favorite fall cocktail is a caramel apple martini. Now, I try to stay away from them (for the most part) since they are loaded with sugar and fake apple junk. Last weekend I actually had one while out with friends and though delicious, I was NOT feeling good the next day from it.
This year I decided to make my own! Yes, yes, yes I did. Why did this not happen sooner is the real question.
I've been really into putting my

all-purpose caramel

on all the things lately.
So, some fresh apple goodness, a little vodka because hey, it's almost the weekend, and some homemade CLEAN caramel? Count me in.

Delicious fall flavor in every sip.

I love after a few minutes of sitting that the caramel becomes even more immersed into the cocktail. I swirl it around and boom, even more caramel flavor!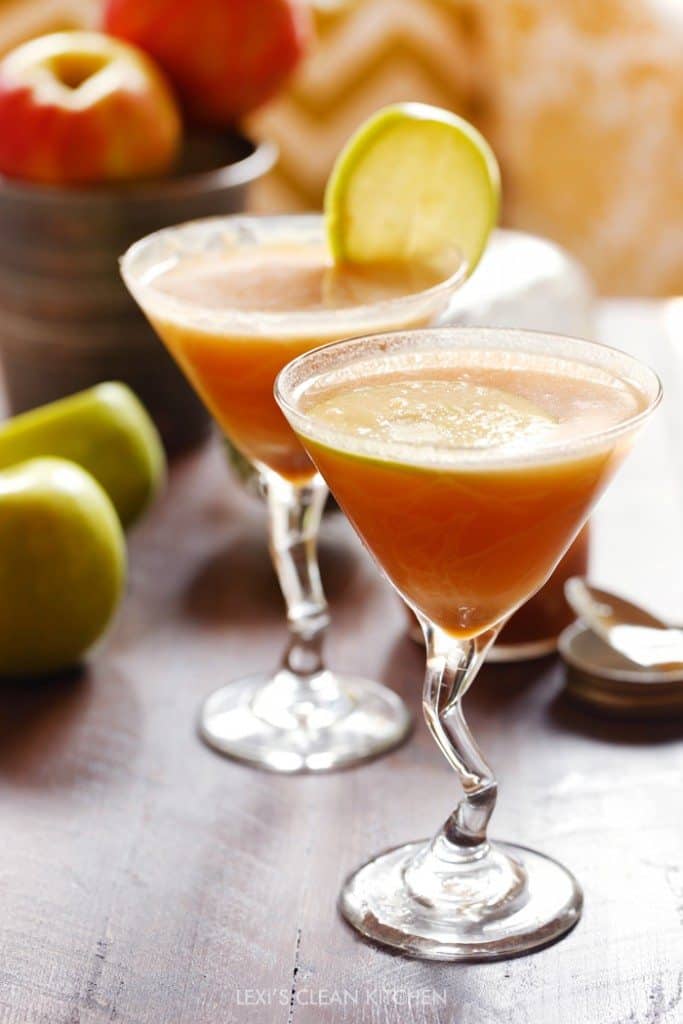 Caramel Apple Martini
2015-10-07 00:00:17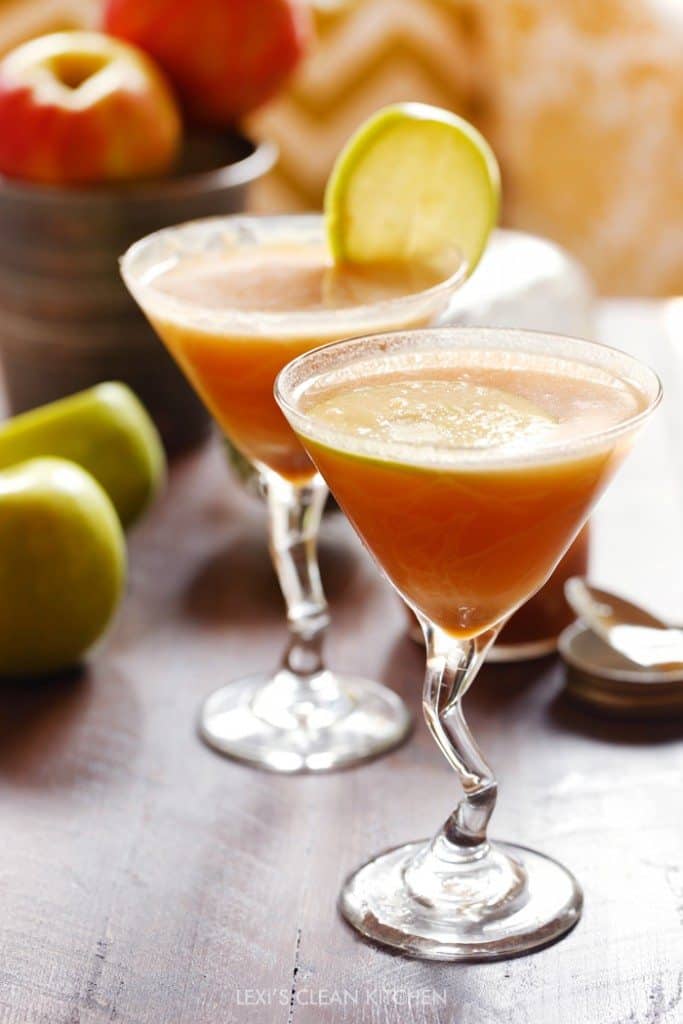 Serves 2
Ingredients
1- 1 1/2 cup fresh local apple cider
1 organic apple, pureed
2-3 shots gluten-free vodka
1 tablespoon homemade caramel sauce
1/4 teaspoon cinnamon
1/2-1 cup ice
Instructions
Place ice water into martini glasses and set aside
Peel and core apple, then transfer to your high-speed blender and puree
In a shaker, add ice, apple puree, apple cider, vodka, caramel, and cinnamon
Shake well
Pour out ice water and drizzle cold glasses with additional caramel
Pour in cocktail, garnish and serve
Notes
1. Before serving, taste and adjust as desired (more cider, more vodka, more caramel, etc.)
2. I like Tito's vodka
3. Idea: Apple infused vodka would make this even more wonderful
Lexi's Clean Kitchen https://lexiscleankitchen.com/
What is your favorite fall cocktail?
---