This Tequila Lime Shrimp is packed with flavor, easy to make, and is the absolute perfect summer shrimp dish! It's ready in under 15 minutes and you can pair it with veggies, zucchini noodles, rice or cauliflower rice for a delicious weeknight or weekend meal in no time. It's gluten-free, low-carb and paleo friendly!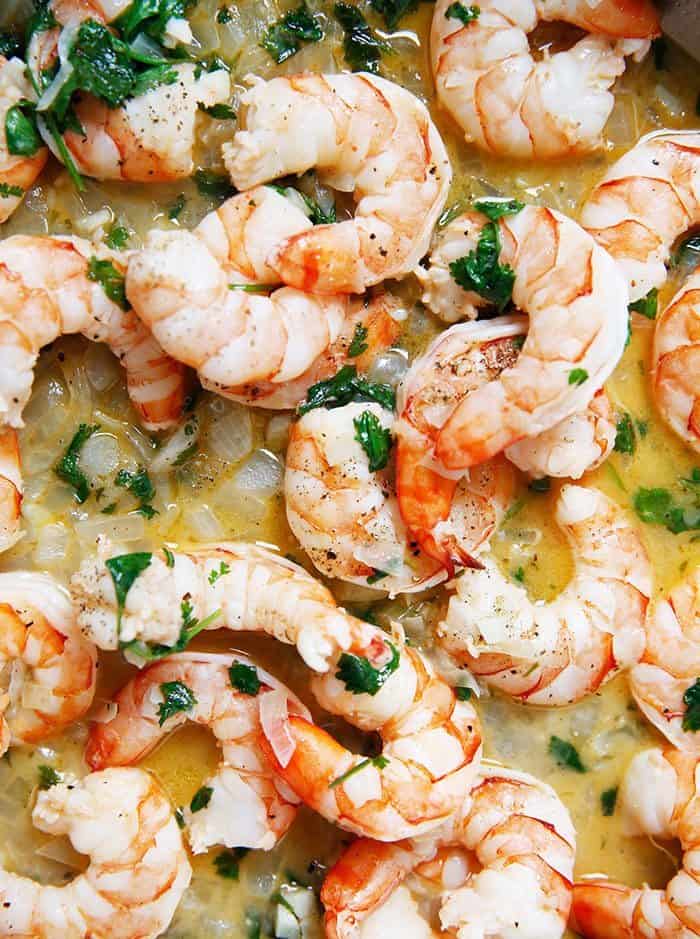 This Tequila Lime Shrimp recipe is one of those dishes that can be whipped up pretty quickly when you don't have much else on hand. If you are like me, you'll likely have some frozen shrimp hanging out in your freezer that can be defrosted quickly and the whole thing cooked up from start to finish in about 20 minutes. Serve with your favorite side dish, over a bed of greens or as tacos!
Here's what you need:
butter or oil
3 garlic cloves
1 small yellow onion
1 lb. raw shrimp, peeled and deveined, about 15-20 shrimp
salt and pepper
clear tequila
3 limes
handful of fresh cilantro
How can you defrost frozen shrimp quickly?
Place the frozen shrimp in a bowl with cold water for about 5 minutes. Drain in a colander and rinse under water for a minute and the shrimp will be ready to go!
What can I serve this with?
Tequila lime shrimp is versatile and you can serve it with so many different sides:
White rice
Spiraled noodles
Rice noodles
As tacos
Over tender greens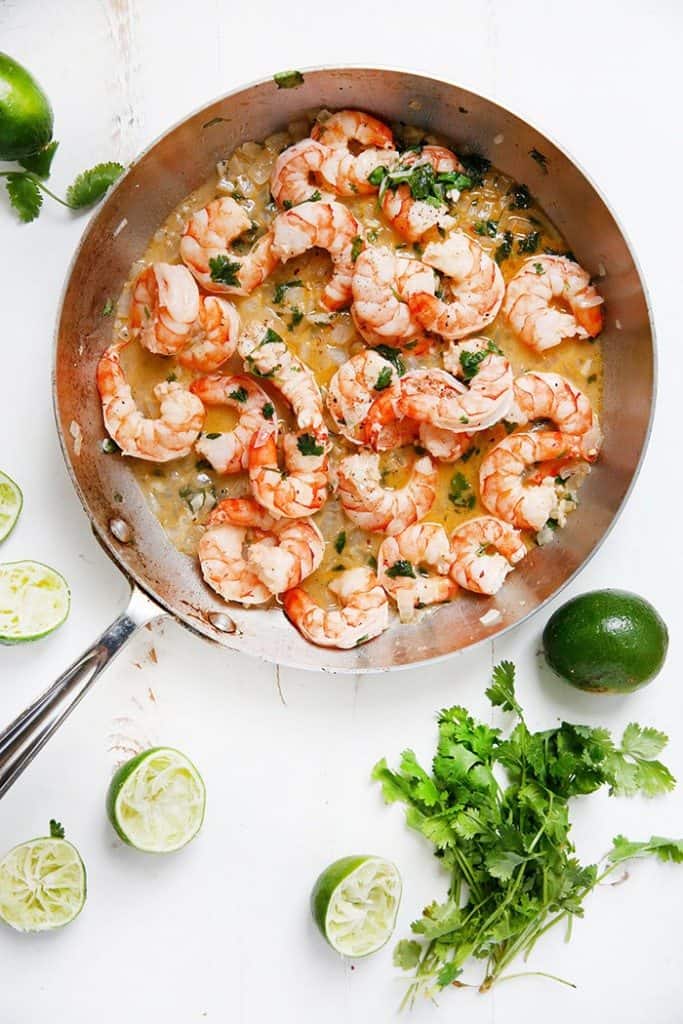 If you like this seafood recipe, check out these others:
Watch the video:
[yumprint-recipe id='365′]