My new favorite Fall faux pasta dish is this Creamy Pumpkin Casserole. I love savory pumpkin dishes just as much as I love baked goods with pumpkin in it! This creamy casserole has pumpkin, spinach, and chicken slathered in the most delicious sauce, then baked to perfection.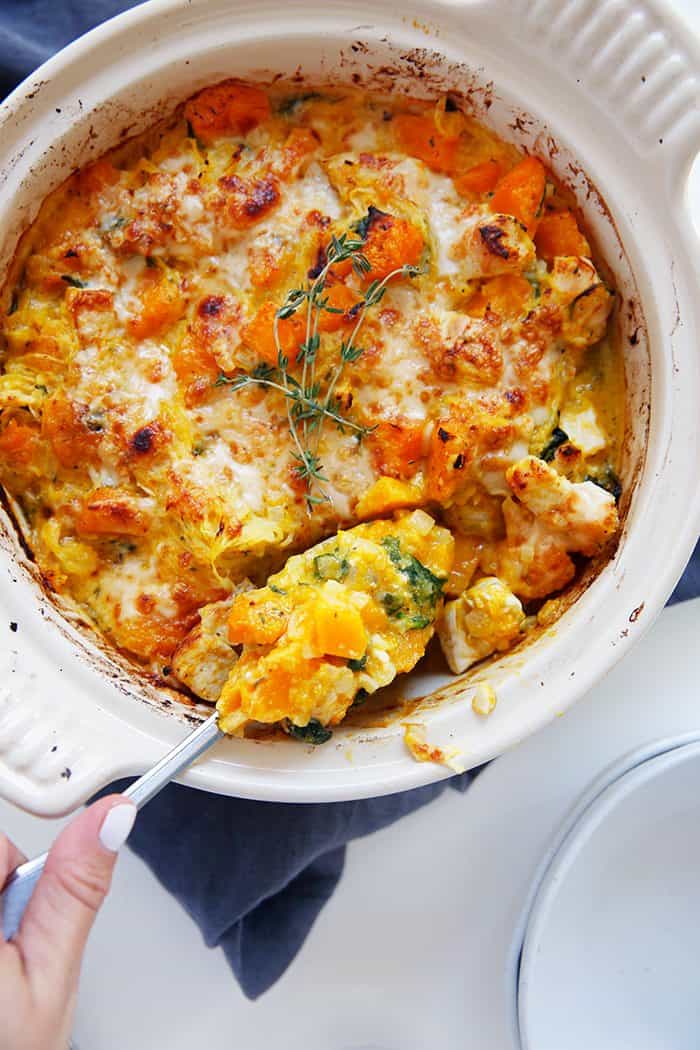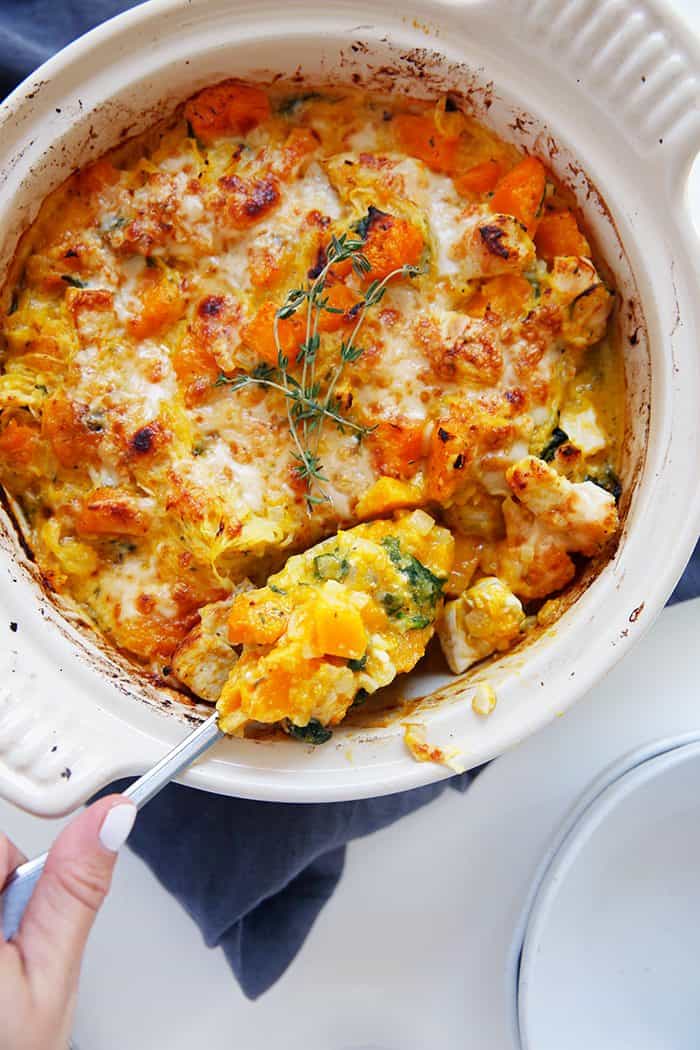 I am so excited to partner with my friends at Pacific Foods to bring you today's recipe. It's not one you'll want to miss! It uses both a dairy-free milk and their pumpkin puree (which is my all-time favorite), more on that below.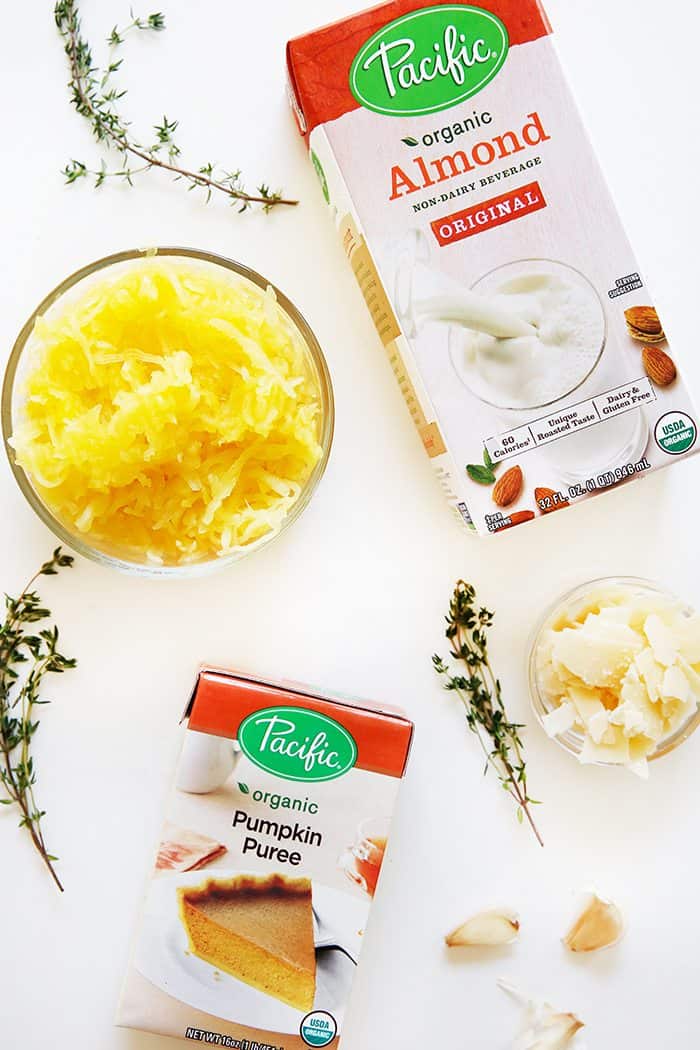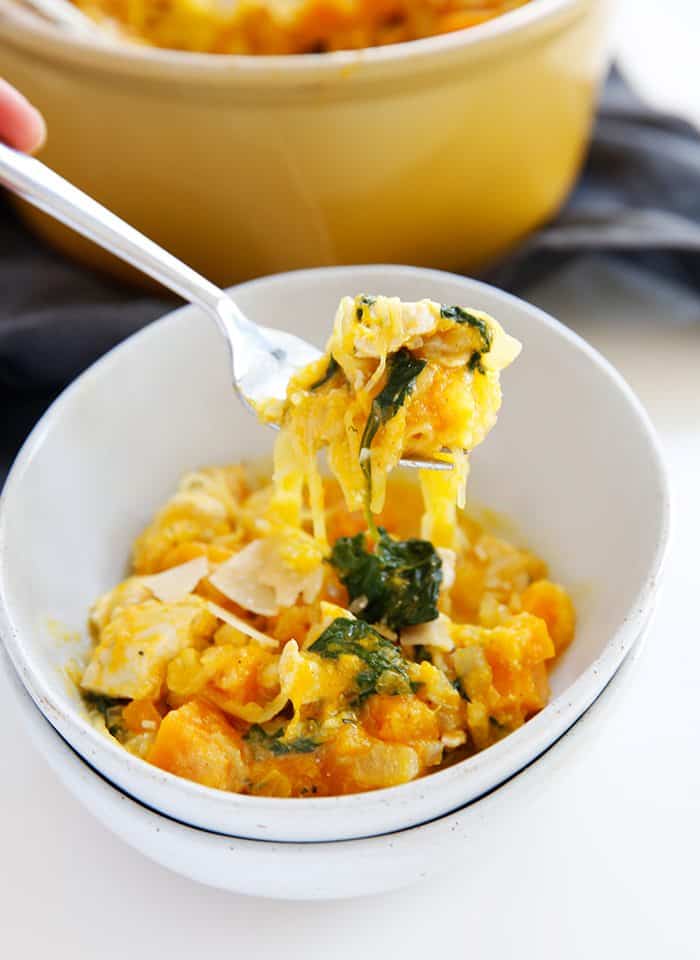 Look at that creamy bite of heaven!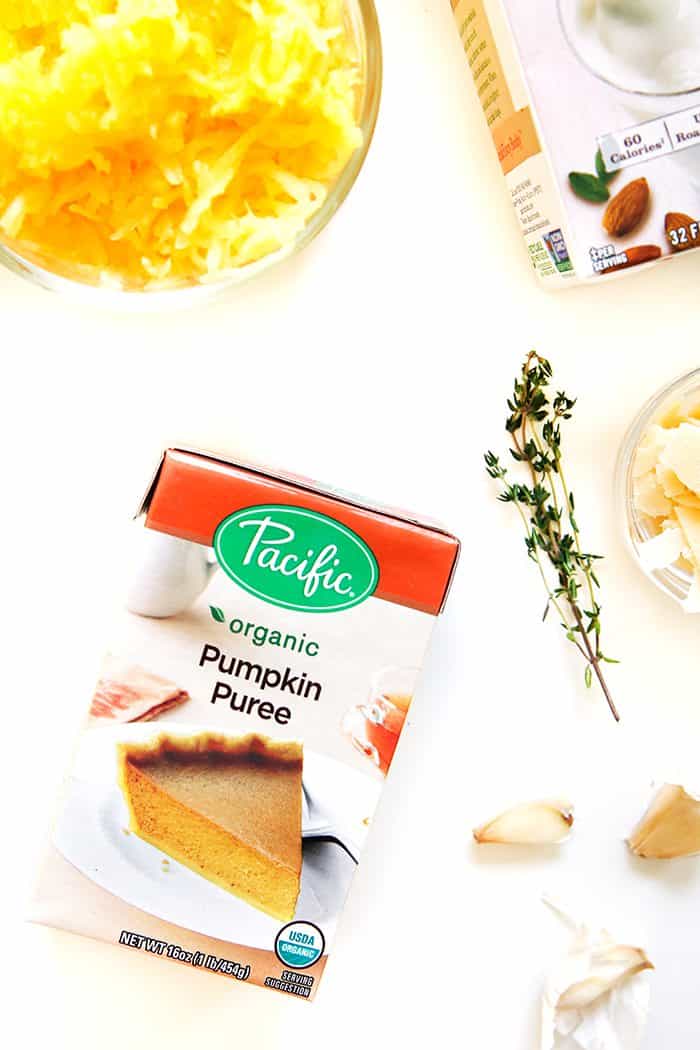 Let's talk about pumpkin puree for a second. This pumpkin from Pacific Foods is hands down my favorite. There's only ONE ingredient: Pumpkin. That's it, friends, nothing added! It has a great shelf life, is smooth and delicious, and is often a great sub in cooking and baking. In my recipes that call for applesauce, I'll often sub it for pumpkin puree for a wonderful twist! AND personally, I find easier to store versus can, if you don't use it all!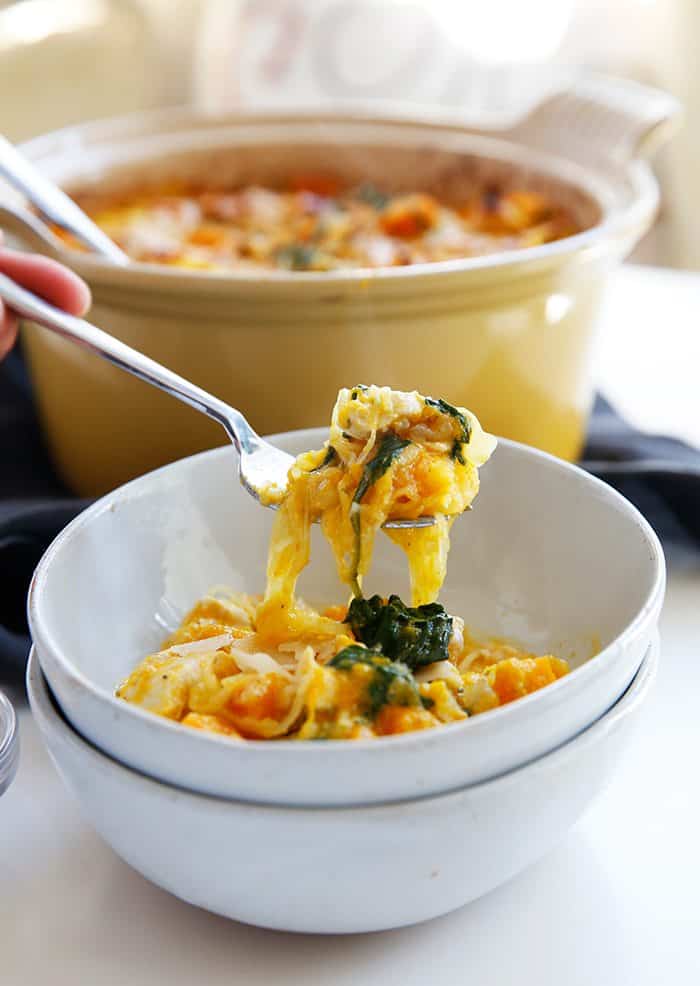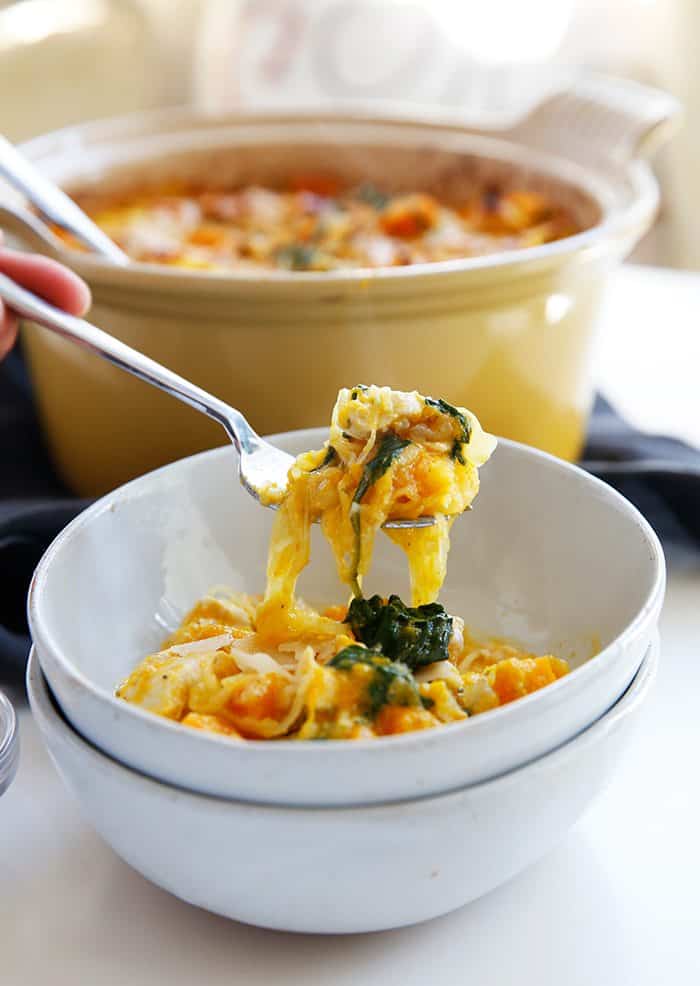 [yumprint-recipe id='394′]

Happy pumpkin cooking!