Golden Turmeric Milk Latte with Espresso (Dairy-Free)
This Golden Turmeric Latte with Espresso is about to become your new favorite morning pick-me-up! It's dairy-free, packed with nutrients, and is such a fabulous alternative to your standard cup of coffee or afternoon drink!
Golden Turmeric Milk Latte with Espresso (Dairy-Free)
While I was in Nashville, I had the most amazing Turmeric Latte with Espresso from Frothy Monkey and I knew I had to re-create it! I am so happy that I did. It's the perfect switch up/replacement for your morning coffee or matcha.
How do you make a golden latte?
First step: Make that delicious golden milk!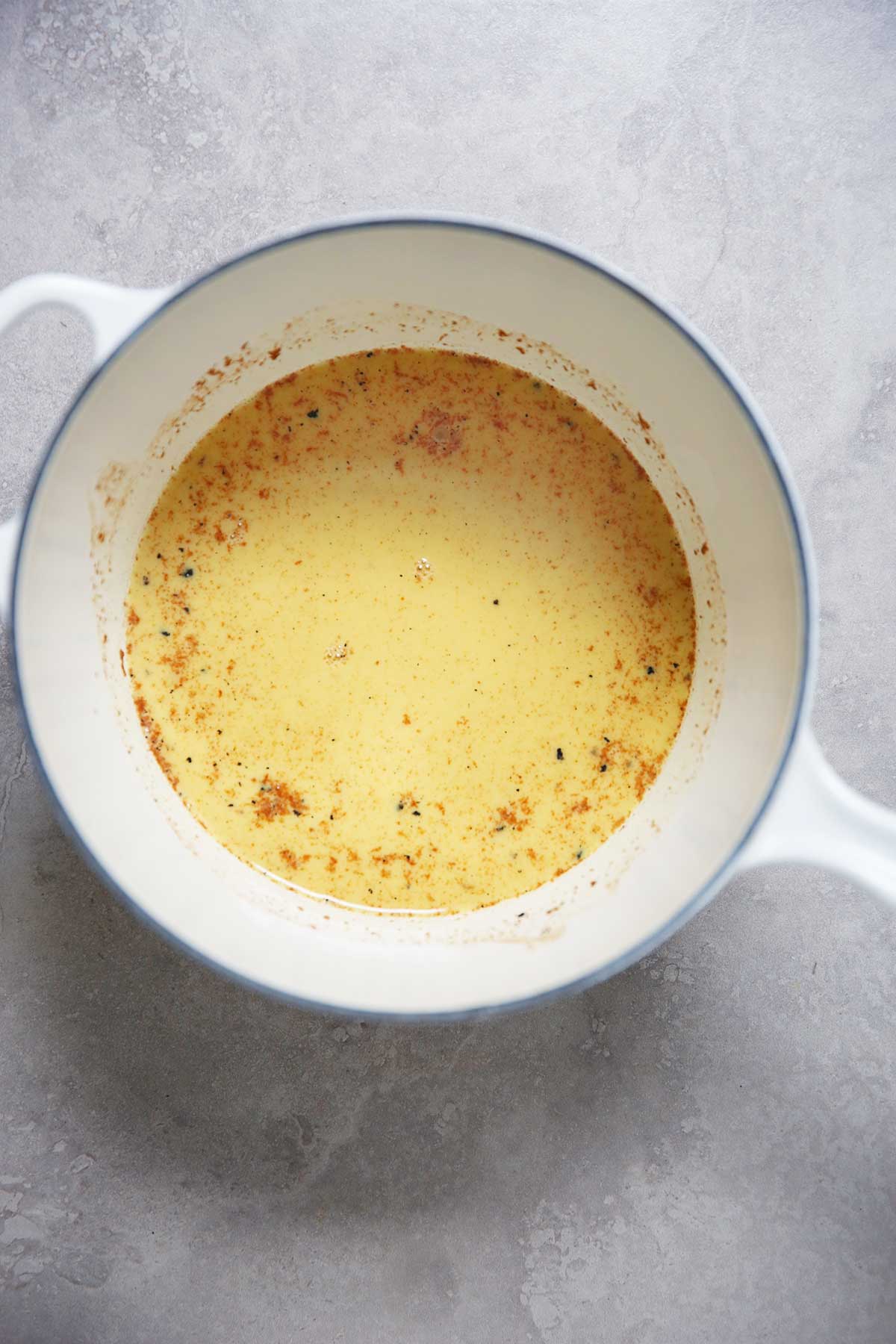 Don't forget that espresso, but it would be great without, too!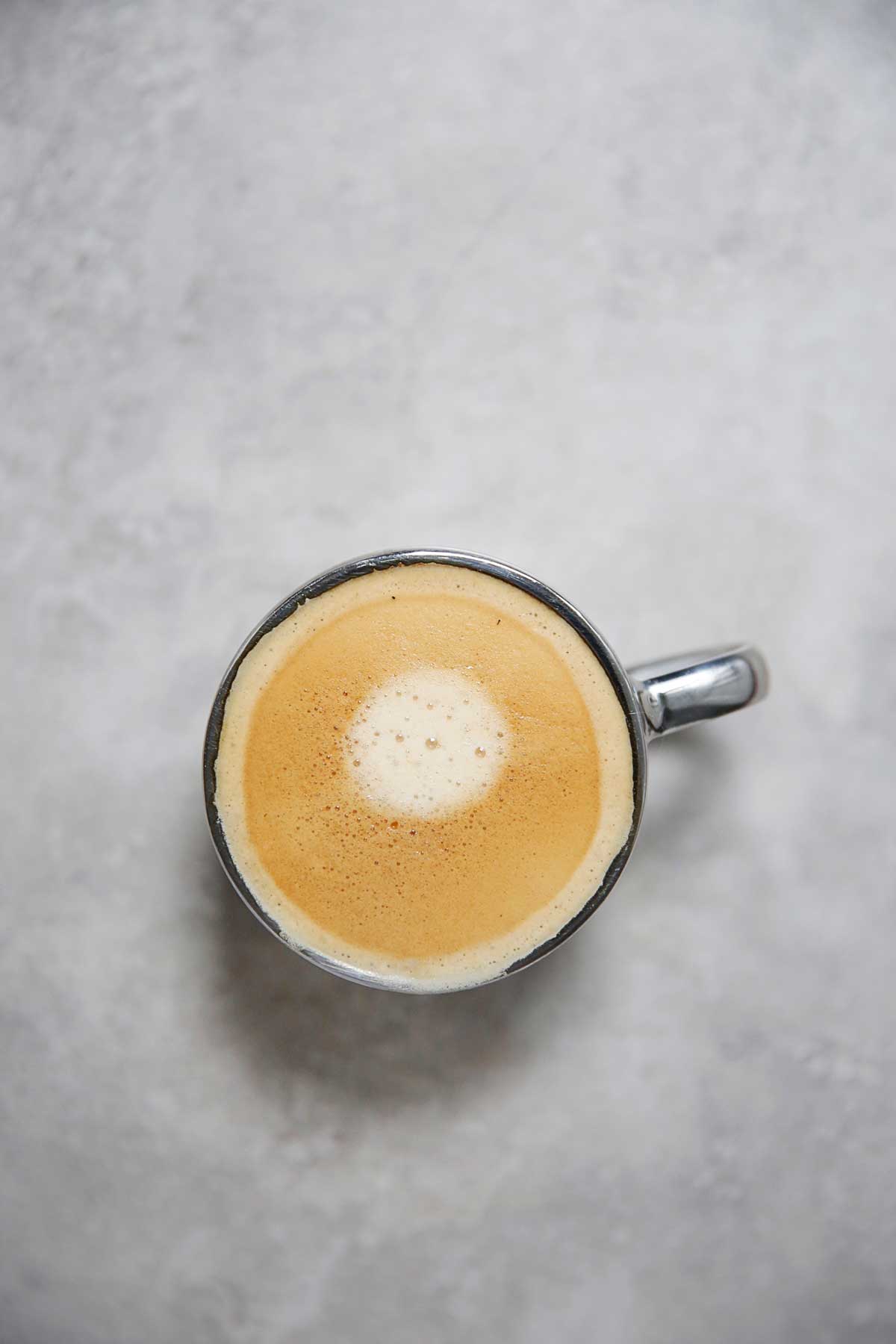 Top it with some frothed milk of choice, sprinkle cinnamon and ground turmeric, and enjoy!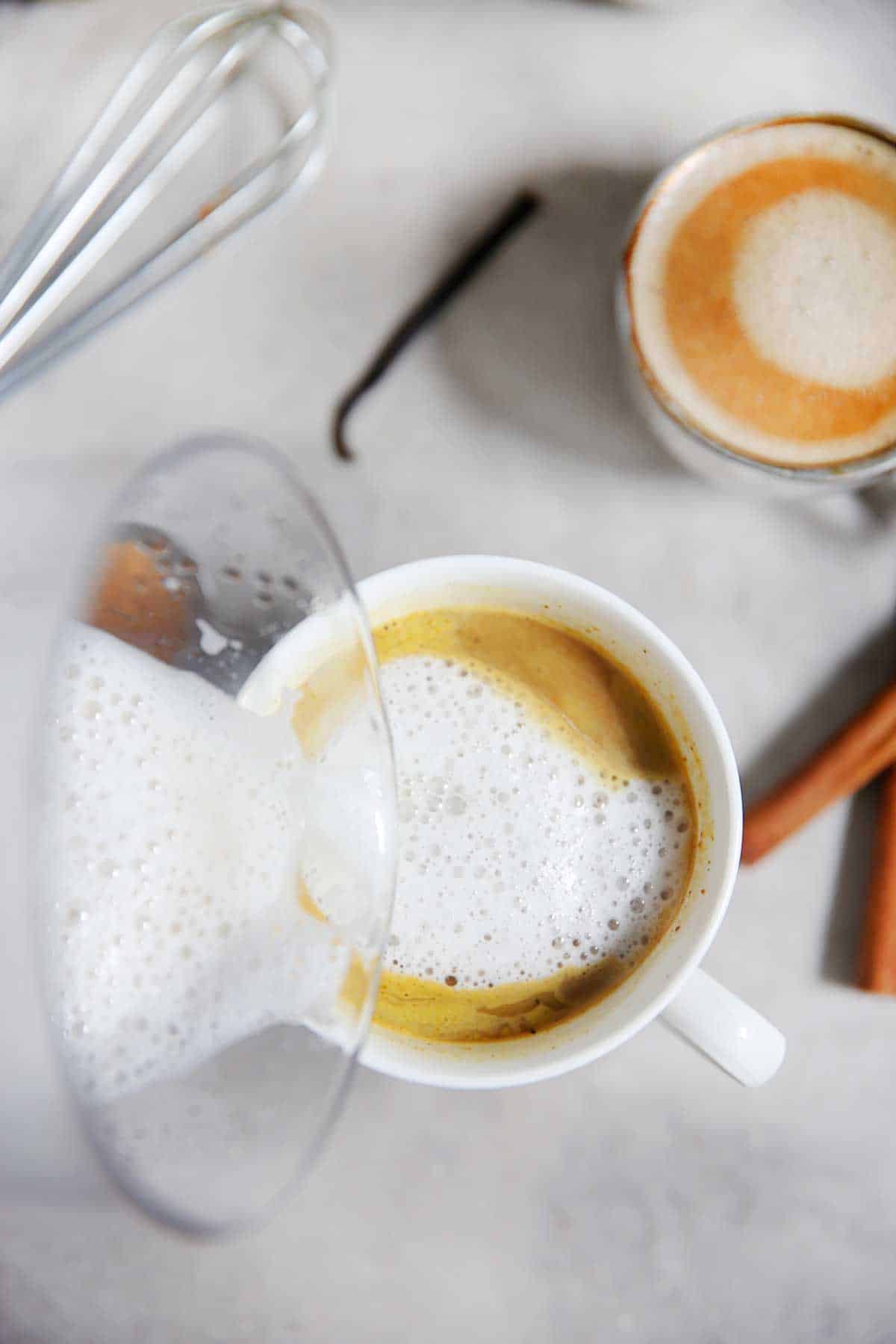 What is in a turmeric latte?
Turmeric
Spices
Milk of choice
Sweetener
What are the benefits of golden milk?
Turmeric provides significant anti-inflammatory effects that can benefit a wide variety of health concerns!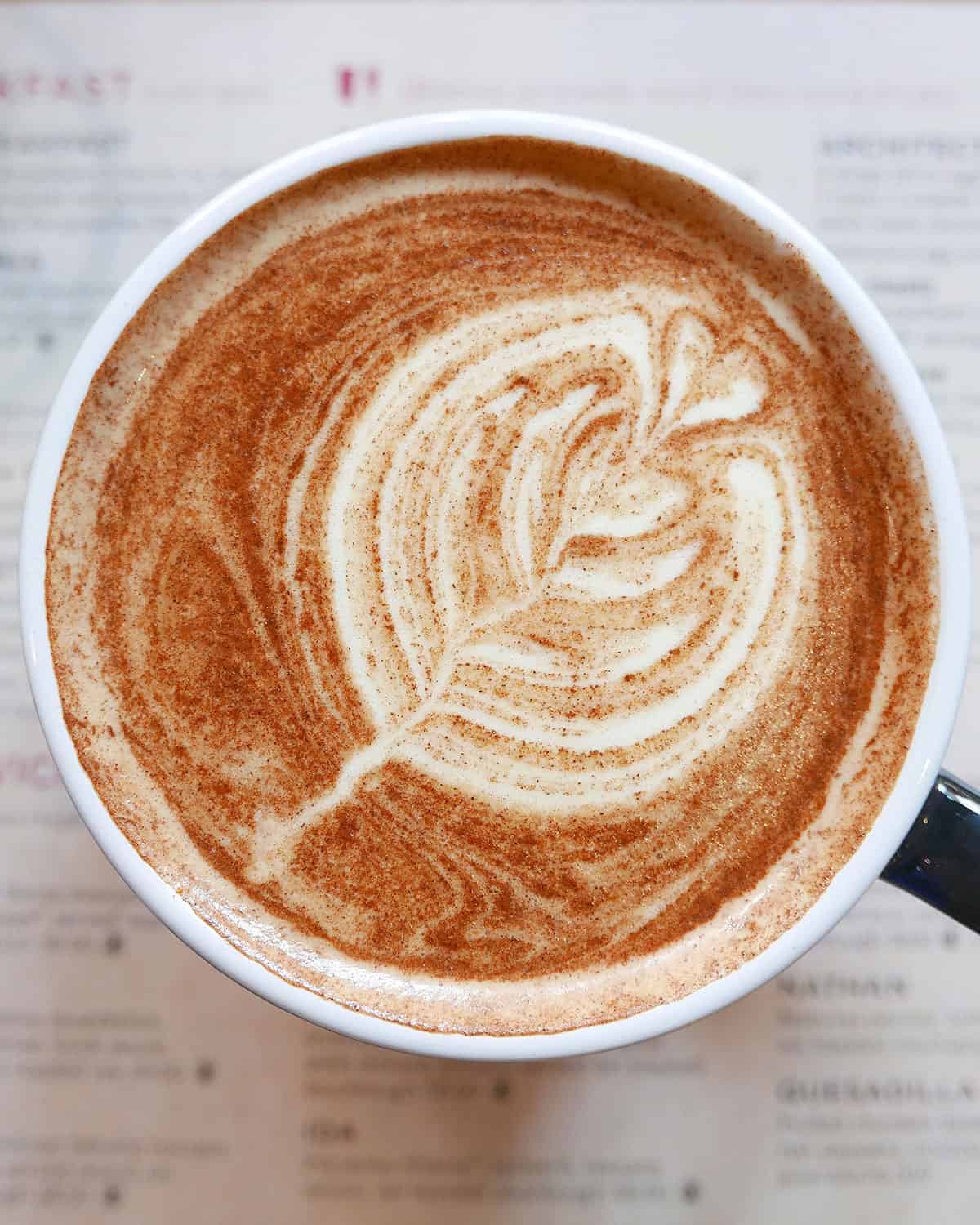 Here's Frothy Monkey's version they made for me. Man, they have fabulous latte art skills! GOALS.
If you like this drink recipe, try these:
Watch the video:

Dairy-Free Golden Turmeric Latte with Espresso
---
---
Ingredients
2 1/2 cups almond milk, additional milk for frothing
2 teaspoons honey, more to taste based on your desired sweetness
1 teaspoon turmeric, more for topping
1/2 teaspoon cinnamon, more for topping
Pinch of black pepper
Optional: 1/2 teaspoon ground ginger or fresh ginger
1 shot of espresso
Directions
Heat two cups of almond milk in a small saucepan over low heat.
Stir in turmeric, honey, cinnamon, black pepper, and ginger if adding. Heat for about 3 minutes until warm.
Remove from heat and pour into mugs of choice.
Add a shot of espresso. Taste and adjust sweetener as needed!
Top with frothed milk, sprinkle additional cinnamon and turmeric on top and enjoy!
Recipe Notes
---
Nutrition
Loading nutrition data...