Lexi's Weekly Dinner Plan Week 44
Happy first week of October! This week's meal plan is filled with a mix of my favorite comfort food and light and refreshing dishes to help you have a well balanced week!
New to the meal plans? You can find them all, equipped with *free* printable shopping lists, in our easy Meal Plan Tab on the blog! If you've been loving them, we'd love to hear your favorites so far!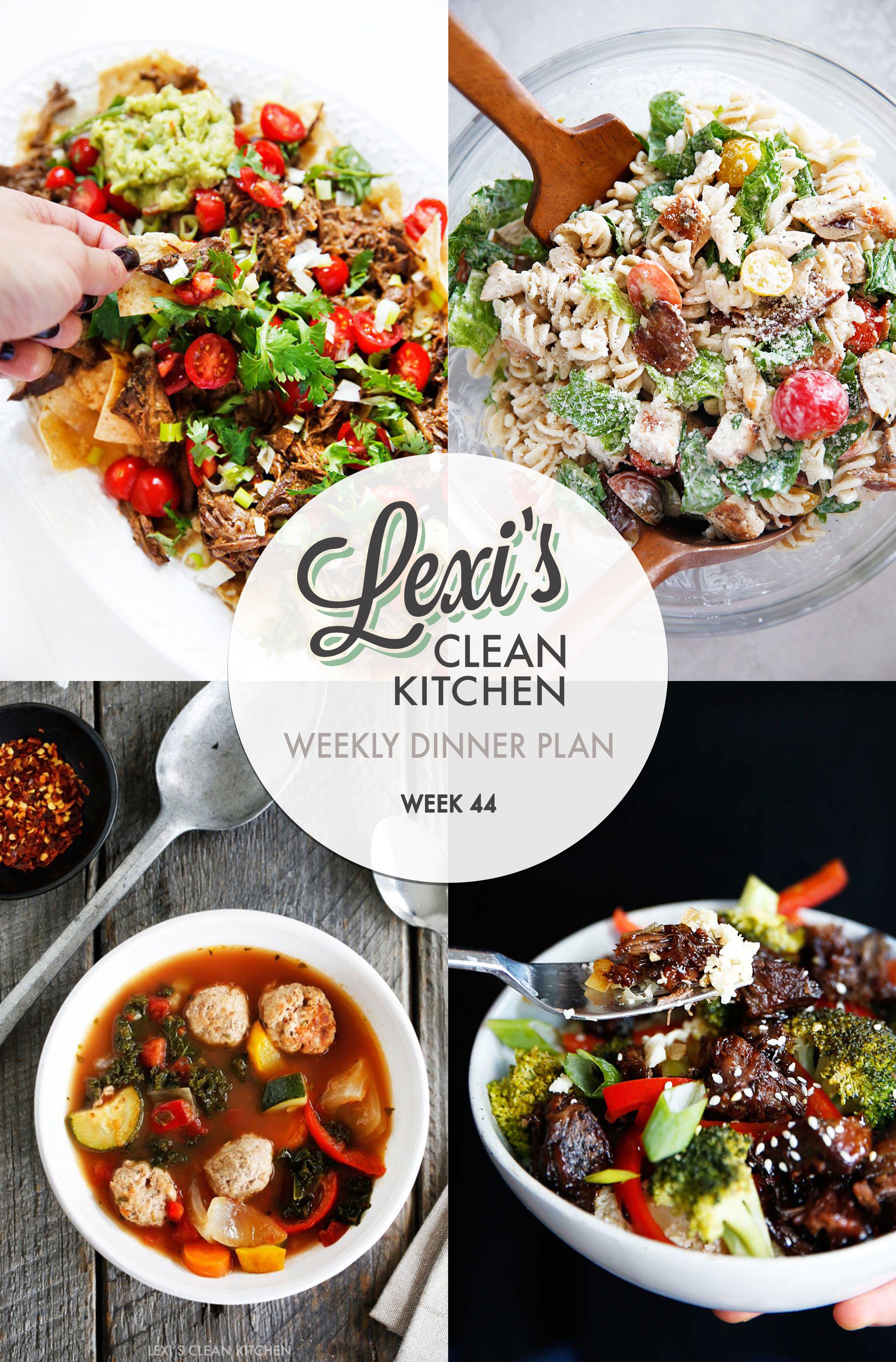 Monday: Chicken Caesar Pasta Salad [3o minutes or less, refined sugar-free, gluten-free]
Tuesday: Meatball and Veggie Soup [30 minutes or less, egg-free, gluten-free, nut-free, paleo-friendly]
Wednesday: Leftovers
Thursday: Spicy Chicken In Tomatoes [30 minutes or less, dairy-free, egg-free]
Friday: Out
Saturday: Slow Cooker Carne Asada [dairy-free, egg-free, paleo-friendly]
Sunday: Crockpot Asian Beef [dairy-free, grain-free, paleo-friendly, whole30 compliant if you omit the coconut sugar in the marinade]
Grab your free printable shopping list HERE!
Make a breakfast this week from the Lexi's Clean Kitchen Cookbook!
The Buttery Drop Biscuits on page 74 are delicious with this slow cooker pumpkin butter!
Celebrate October with some of my favorite pumpkin recipes on the blog!
---
As always, if you have meal plan feedback, please send me an email at Lexi@Lexiscleankitchen.com! I'd absolutely love to hear from you!