Homemade Meat Sauce Recipe
This easy Italian meat sauce recipe is my probably my all-time favorite pasta sauce recipe! It's an easy homemade meat sauce recipe that is hearty and flavorful, and perfect for a weeknight meal. Make this healthy meat sauce with ground turkey or ground beef, and let it cook nice and slow! It's gluten-free, paleo-friendly, whole30 compliant, and so yummy! Serve it over zucchini noodles or spaghetti squash for low carb, or gluten-free pasta!

Homemade Meat Sauce Recipe
I LOVE Italian dishes. Especially a quick and delicious meat sauce! I often make my favorite Italian dishes into healthy versions that I love to dig into, weekly. This spaghetti meat sauce is delicious, always a hit and so versatile! Serve it over zucchini noodles, spaghetti squash, the options are endless! I often make a big batch to have for the week, and I never get sick of it!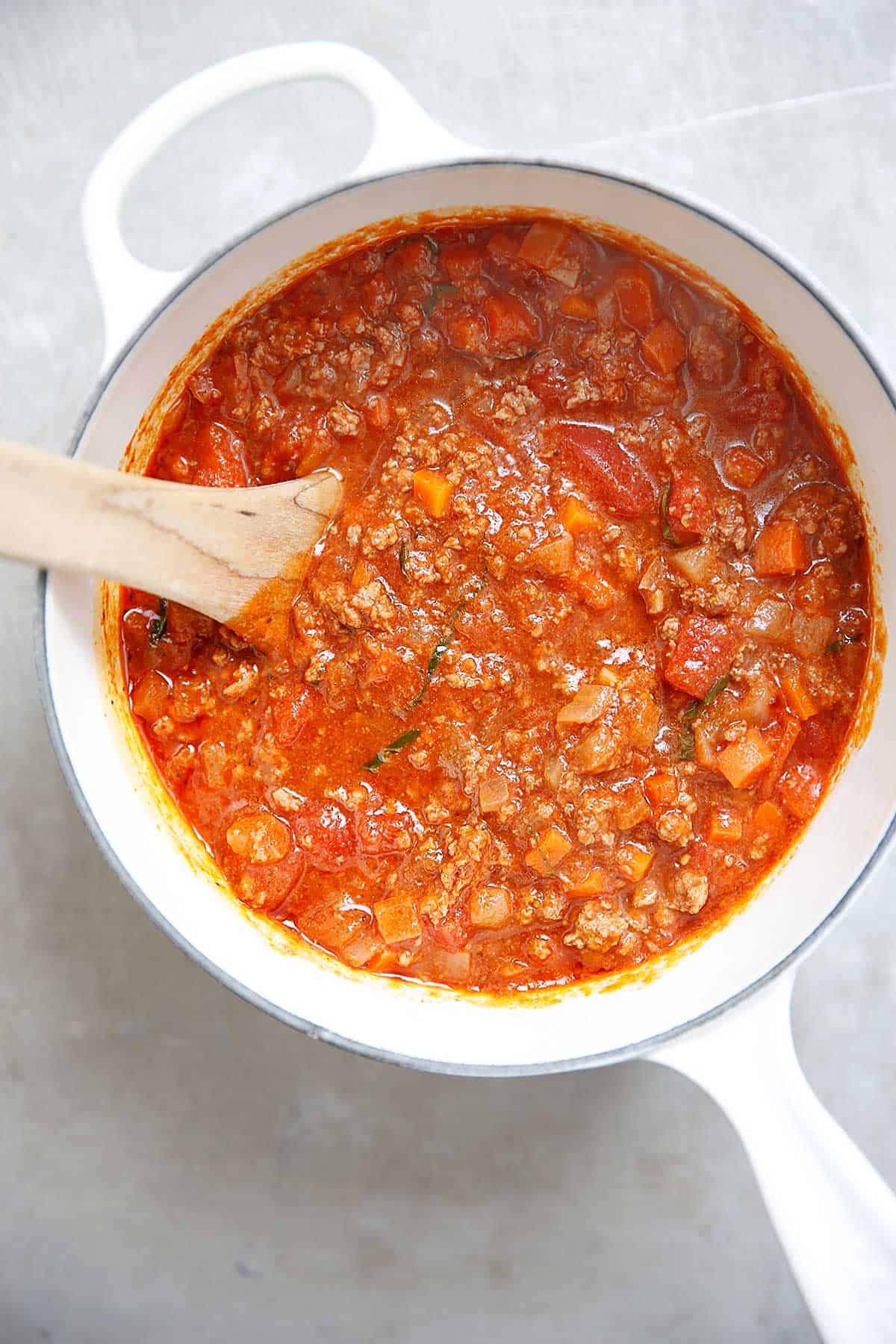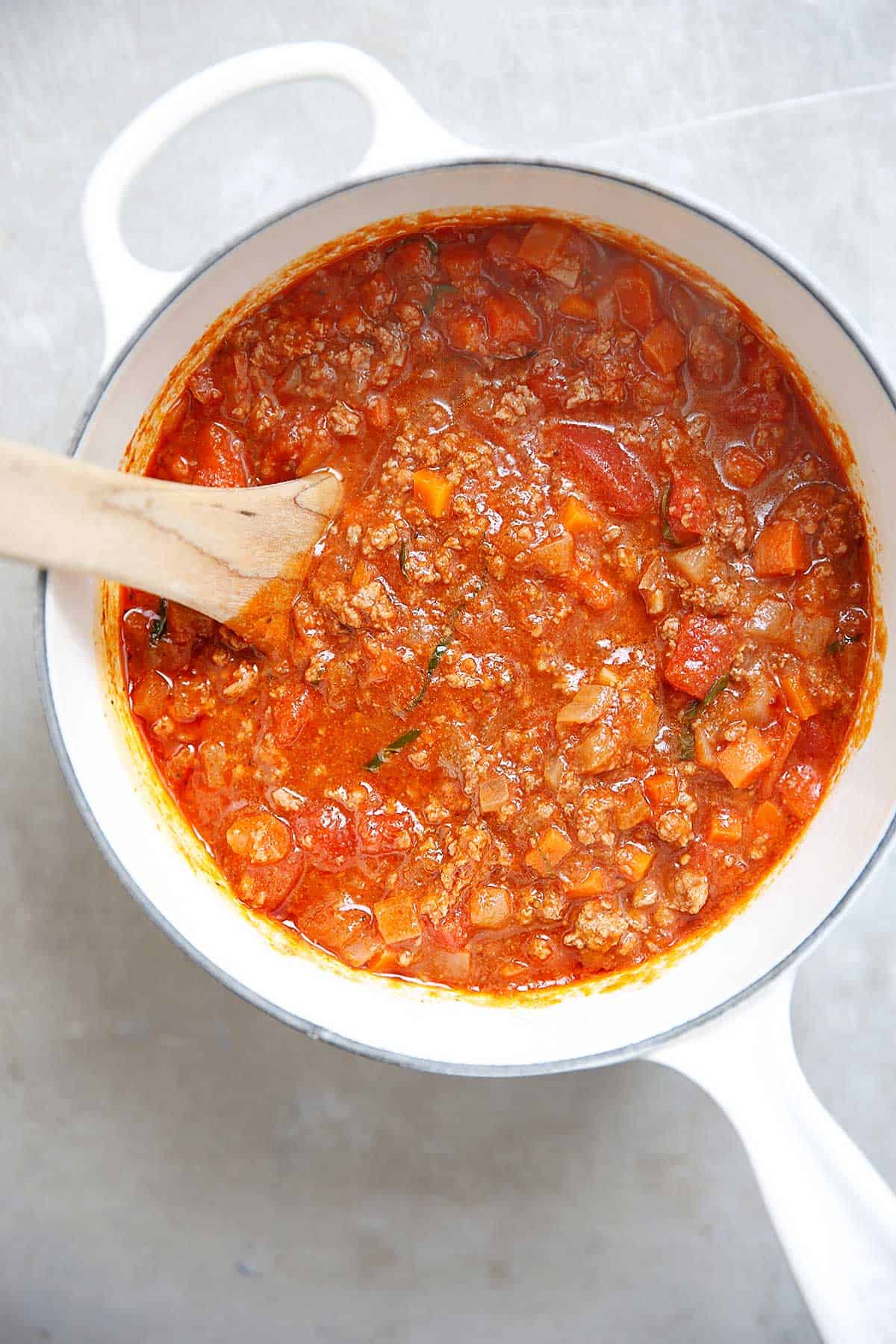 If you love meat sauce, try this spaghetti sauce in these recipes: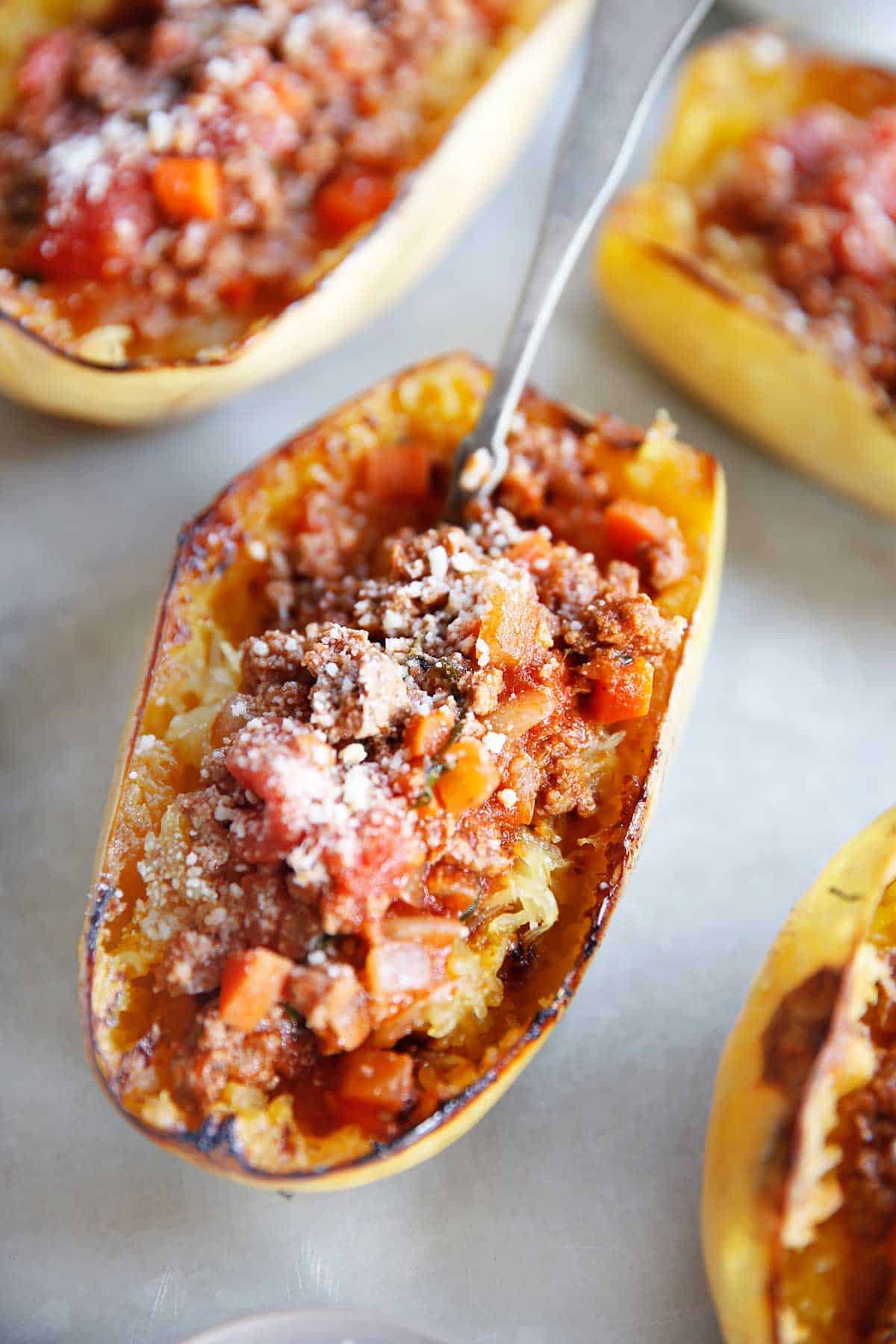 Want other healthier pasta recipes? Try these favorites:
How Do You Make Meat Sauce
Homemade Meat Sauce Recipe
Italian night! Who needs real pasta? Spaghetti Squash Boats are a huge hit around here. They are filling, tasty, and fun to eat. They go perfectly with my homemade meat sauce or meatballs.
Spaghetti Squash Boats with Homemade Meat Sauce
This Slow Cooker Pulled Pork is the ultimate pulled pork recipe! Tender and flavorful pulled pork cooked in a homemade sweet and smoky refined sugar free BBQ sauce… doesn't get much better than that! Summer BBQ perfection.