Greek Veggie Bowls
These Greek Veggie Bowls with Greek Cauliflower Rice are a weeknight favorite of ours! Packed with veggies, fresh herbs, hummus, and so much flavor, these easy-to-prepare gluten-free bowls are a fabulous dinner or lunch, and perfect for meal prep!

I am loving all things Mediterranean, Greek, and Middle Eastern lately. If you tried my Mediterranean Fritters or Bowls, you know just where I'm coming from. The flavors are just so delightful, healthy, and fresh!  These Greek Veggie Bowls are simple and perfect for meal prepping or a quick meal any night of the week!

All those fresh herbs going into that cauli rice!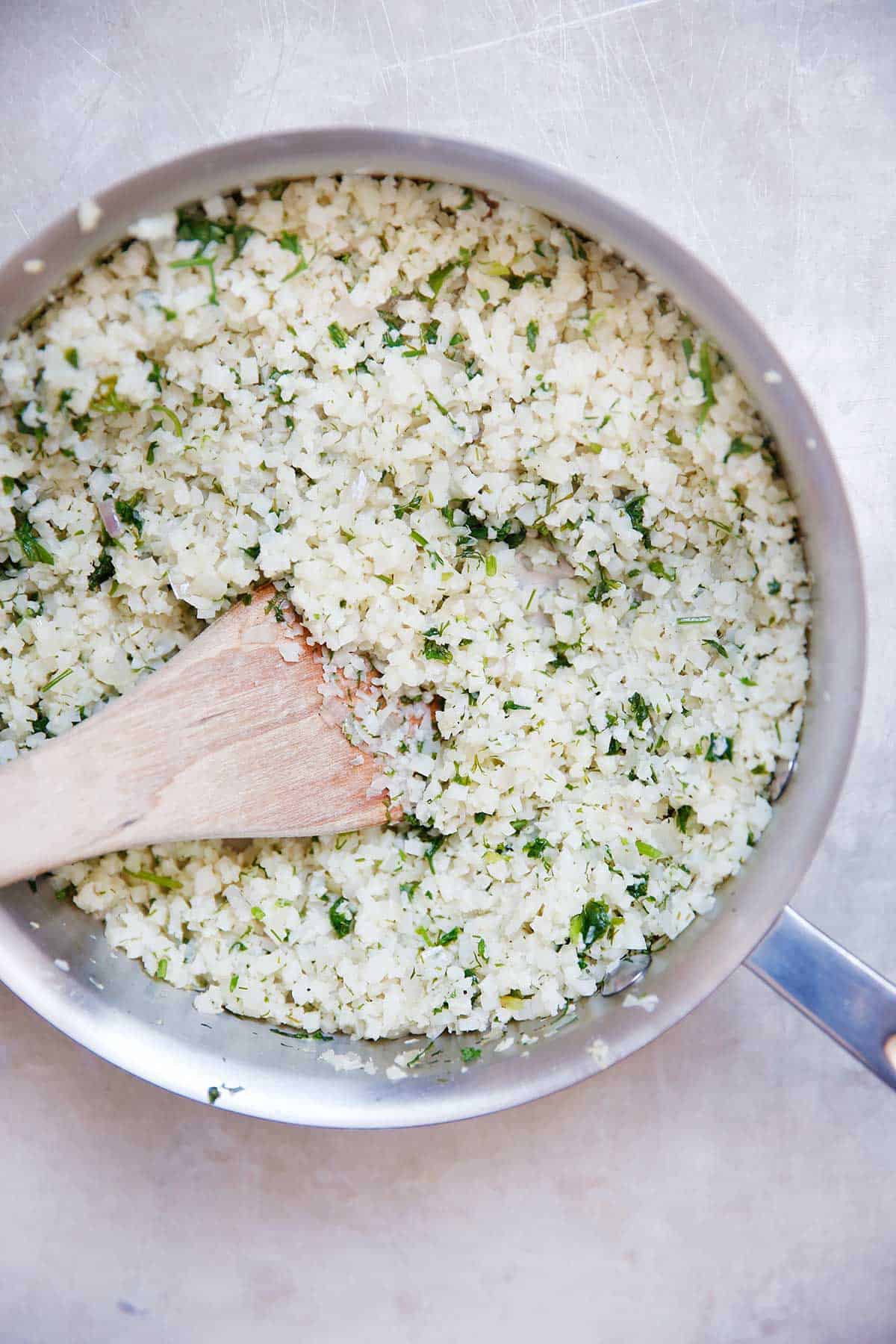 These bowls are loaded with:
Roasted or Grilled Veggies
Fresh herbs
Greek Cauliflower Rice
Hummus to top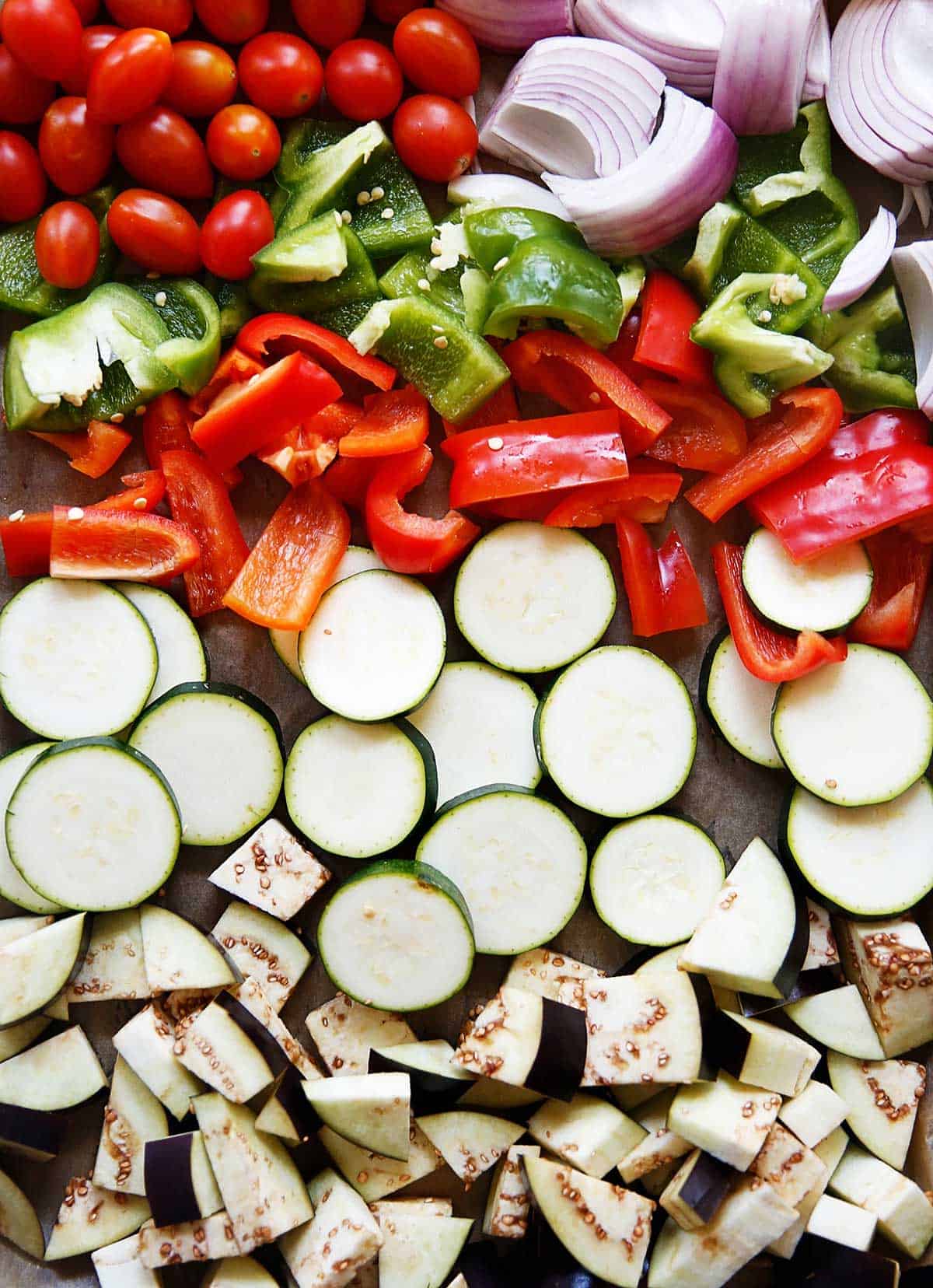 Roasted veggie time!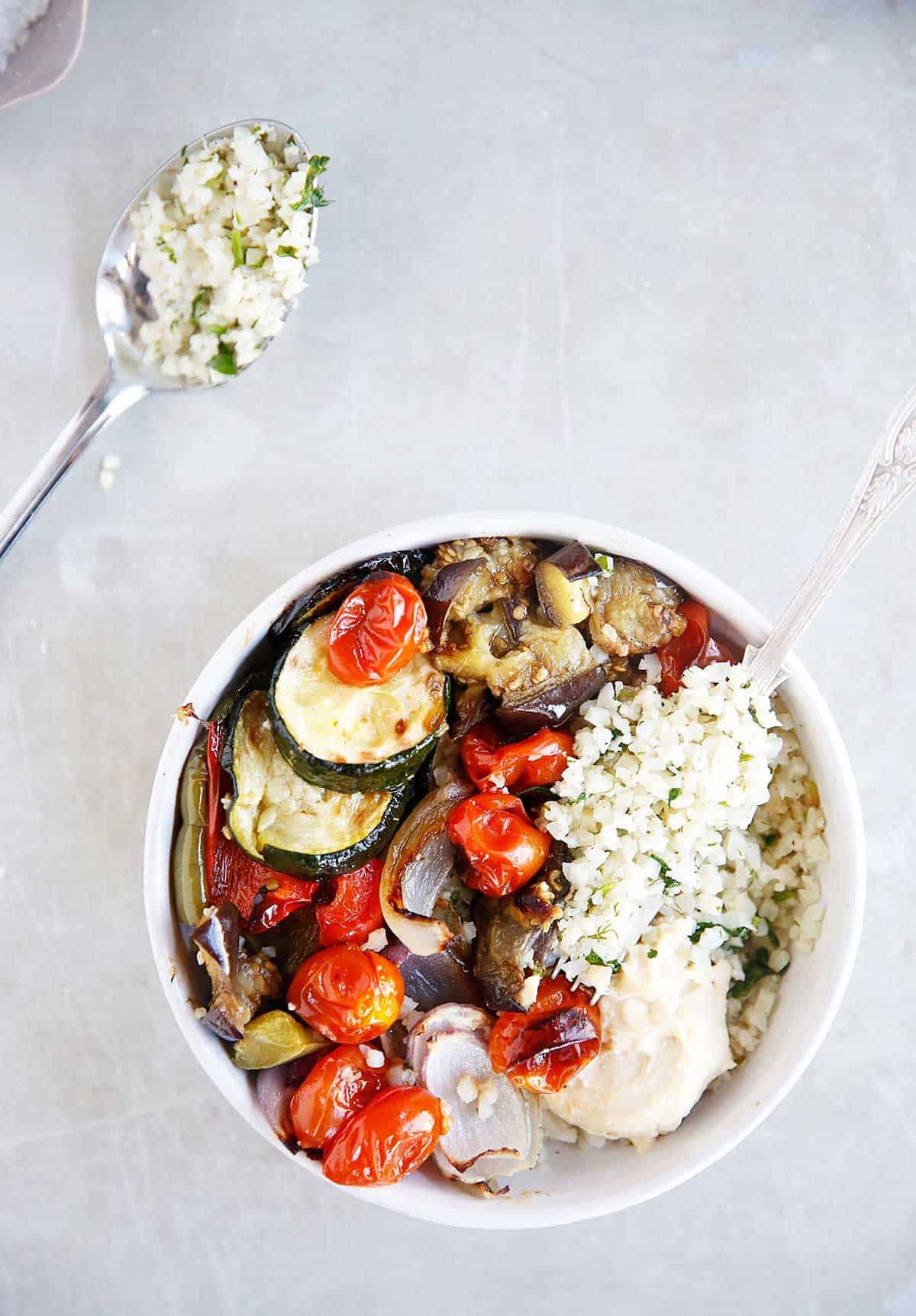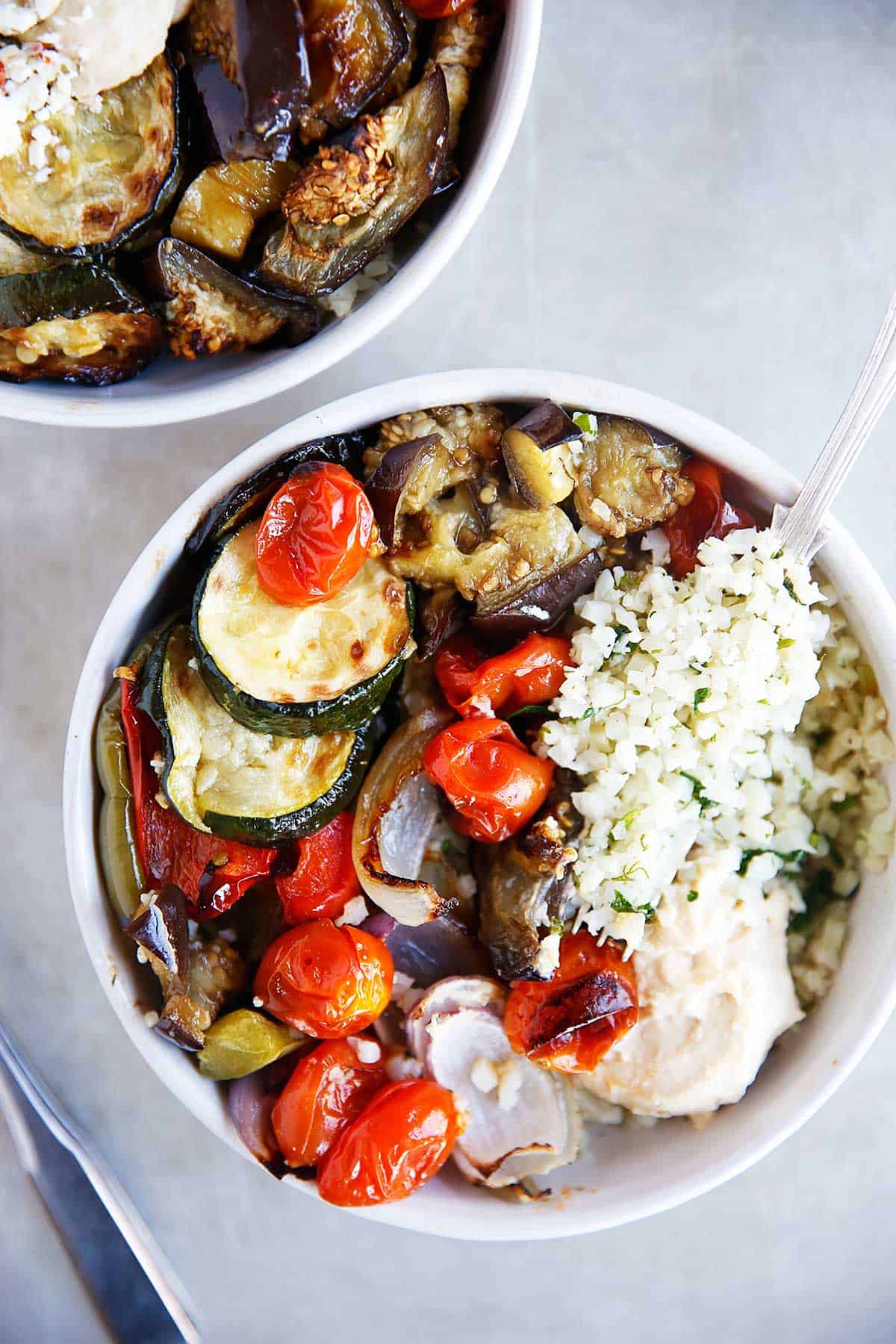 Greek Veggie Bowls
---
---
Ingredients
Grilled Or Roasted Veggies
Cauliflower Rice: (See notes for regular rice)
Everything Else
Hummus, for topping (homemade or store-bought)
Optional: crumbled feta cheese
Directions
Preheat oven to 400°F.
Line a baking sheet with parchment paper and spread veggies across it in one single layer. Toss with extra-virgin olive oil, sea salt, and black pepper. Bake for 45-5o minutes, or until veggies are soft and start to blister.
Heat oil in a medium saucepan over medium-high heat. Add in onion, garlic, and herbs and cook until the onion turns translucent. Add in cauliflower rice and lemon and cook for 5 minutes. Take off heat and set aside.
Assemble the bowl! Place roasted veggies and cauliflower rice in serving bowls of choice. Top with hummus, feta cheese (if using), and serve right away or store in an airtight container for later.
Recipe Notes
*To make this dish with regular rice, follow the directions on your basmati rice package, and add fresh herbs, garlic, and onion to the water while cooking your rice!
---
Nutrition
Loading nutrition data...