Mother's Day Gifts Anyone Would Love
Mother's Day is around the corner, and we rounded up some of our favorite Mother's Day gift ideas that anybody would absolutely love, with all price ranges in mind. So whether you are treating your mom, a grandma, an in-law, a boyfriend's mom, a step-mom, a friend, a new mom, or a mother-like figure in your life — whoever it may be, we have you covered!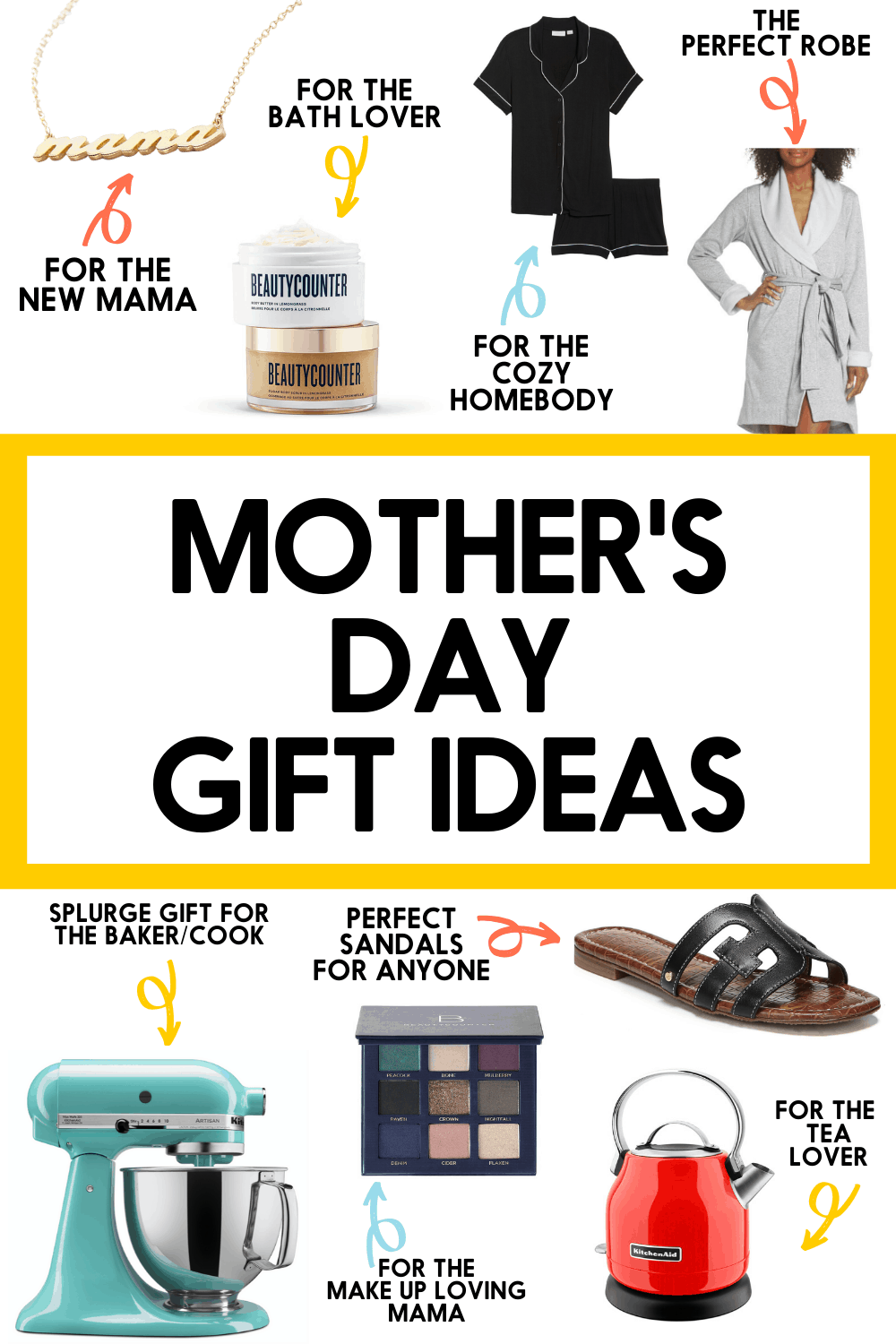 Mother's Day Gifts Anyone Would Love
---
What is a good Mother's Day gift?
Anything goes here, and it really honestly depends who you are shopping for! Whether something small like a nice face mask, to something more epic like a tech gadget, or go with something homemade or customizable! Think of who you are gifting and what they might like, and when all else fails, go ahead and ask for some guidance from someone who knows them!
What not to forget? A phone call, a personalized and thoughtful card, and if possible, spend some time together!
---
40+ Gifts for Anyone:
Homemade Gift Ideas:
A Planted Plant (I love this planter for $10 with this Snake Plant)
Cook her a nice meal!
Take on clean up duty.
Schedule a time for a massage (from you)!
Custom Gift Ideas:
Subscription Boxes: Thrive Market, Winc, ButcherBox, Trunk Club, Hot Sauce of the Month, Fab Fit Fun, Bouqs, Mindfulness Box, Book of the Month Club, etc.
Favorite Magazine Subscription
A 1-Hour Massage at Her Local Spot (to use later)
A Gift Certificate for a Manicure/Pedicure (to use later)
A Cleaning Service Gift Certificate (to use later)
Pro Tips:
Make sure you check shipping cut off dates so your gifts arrive on time!
---
Disclosure: This post contains affiliate links. Every item is something I truly think any mama will love.
Mother's Day Gifts Anyone Would Love
Kelli here! If you haven't met me on this site before or on the internet yet, I'm the LCK food editor! I work along side Lexi developing recipes for all of you! But I'm also a mom, and that is a big part of my life, of course. As Mother's Day approaches, Lexi and I thought it would be the perfect time to start a discussion about something that affects all moms, and something we thought you'd have something valuable to contribute to a discussion as well. We'd love to hear your thoughts in the comments below!
by Kelli Avila
---
Since becoming a mom, almost 6 years ago there is one emotion I feel more than any other one: guilt. Mom guilt is such a common thread between all mothers regardless of your personal circumstance, working status, financial situation or where you live. Moms feel guilt and doubt about everything ranging from what food they put on the table to how many kids they want to have.
I think part of the reason mothers in particular have "mom guilt" is because of the intense love and connection they have for their children, which of course culminates in the desire to want to give them the best possible life. But more realistically it is that modern day parenting is hard, and social media in particular sets such unrealistic expectations that no parent can truly achieve.
Not only do moms have to live up to unrealistic societal expectations, but there is also this culture war going on where parental decisions are debated on both sides and moms feel they can't win approval, no matter what they do. It's time to push back against this and reset the internal expectations and stop feeling guilty about these 7 things.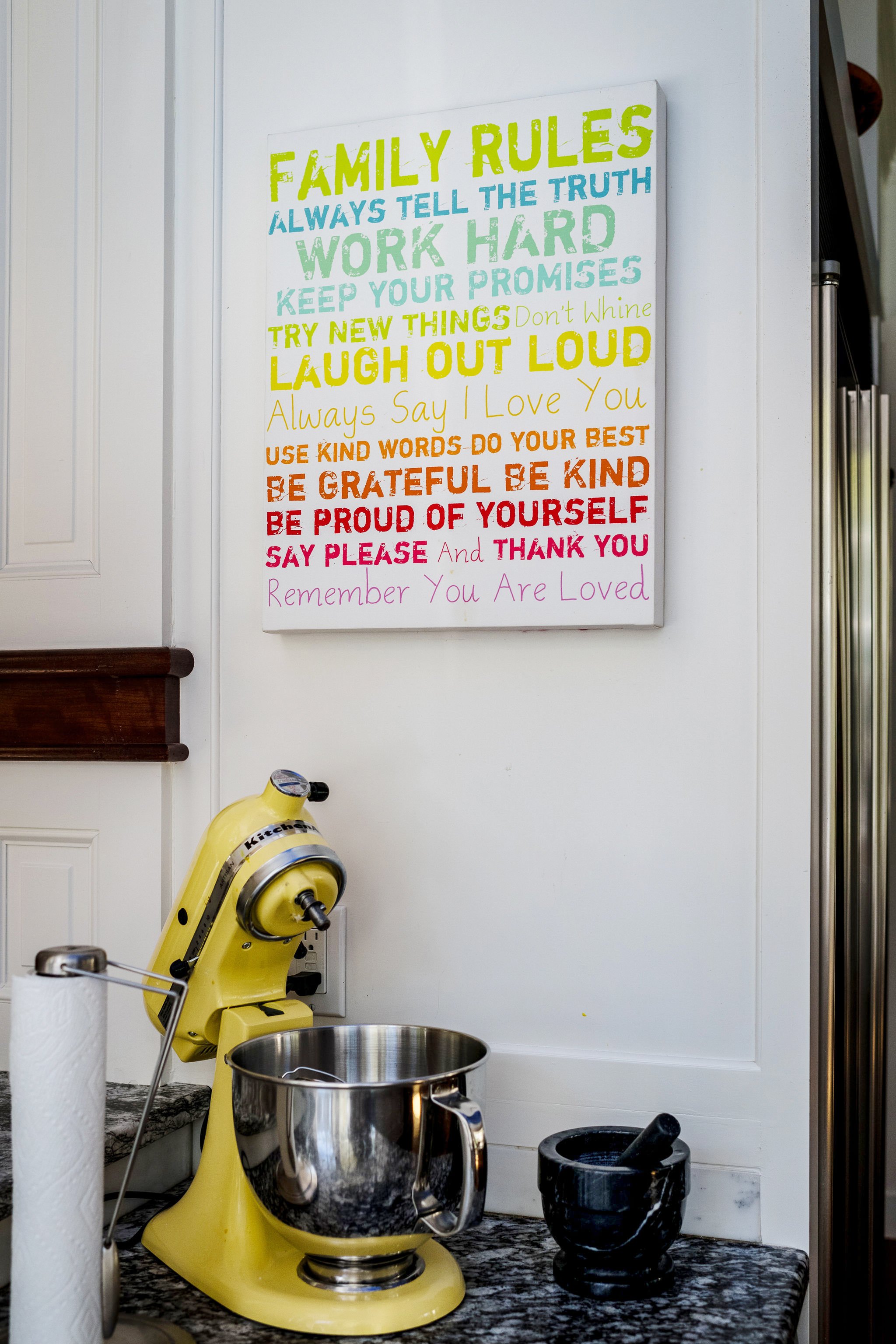 Stop feeling guilty that your house isn't clean.
A group of my mom friends and I get together every couple of weeks, trading hosting responsibilities in our home, to dish about the latest happenings in our lives and families. When we first started this tradition I think we would all run around like crazy before the arrival of the other moms to clean our homes. But as time went on, we started to get more real with each other and started saying: "I like you enough that I didn't clean for you." Letting go of that burden felt freeing, and when it happened it made me evaluate the message I was internally telling myself daily about the comparison of how unorganized or messy my house was compared to others. I started to embrace the fact that currently, in this phase of my life my house is messy because I work a lot, I've got young kids and we're always busy with other things. 
Instead of being guilty about my disorderly home now, I only focus on the areas of my house that impact our day-to-day life. For instance, having a sink full of dirty dishes or a messy kitchen impacts most of our day, so that's the one room I tend to make sure it's clean. But having clean clothes sit in a basket unfolded doesn't impact us as badly, so those clean clothes might sit in the corner of the living room for weeks on end, and there isn't any guilt involved about it. It'll get done eventually! And I've stopped telling myself that other families have much cleaner homes than I do, because it isn't helpful and very likely not true.
Stop feeling guilty that you don't play with your kids "enough"
I'll admit it right here on the internet: I don't like playing with kids. I love being around them, but I personally don't like doing imaginary play. I feel like there are messages out there in the world making it seem like I need to be playing and entertaining my kids all the time, but playing with my kids feels forced to me. As my kids went from babies to toddlers and really got into imaginary play I would feel guilt each day for not jumping in and playing with them. And in the moments that I did, it felt so inauthentic that I truly hated it. 
So instead I let go of the guilt and now focus and embrace the meaningful moments to connect with my children in other ways that feel genuine. And I focus on the quality of our time, instead of quantity. There are tons of people in my kids life (including their Dad) who love to genuinely play kid games, but that's not me. Our time spent together reading or telling stories, singing, or talking about our days at the dinner table has more impact for the relationship than an hour of forced imaginary play. If playing is for you, that's totally great…but if it isn't know you can connect in other meaningful ways without the guilt.
Stop feeling guilty that you want alone time. And that you can never get enough of it.
The other day my husband took the kids to the park for an hour because he could sense that I had very little patience left after a long day with the kids. He grabbed their coats, headed out the door and said "Let's give Mama some time." During that hour I did a bunch of chores and cooked dinner. When he came back, the kids were tired and still very whiney and not keen on listening. My frustration tolerance with them did not decrease at all. He could sense this and said: "An hour alone wasn't enough time?" And I laughed when I realized out loud: "No. Not even close."
I won't feel guilty for needing alone time, and that I always craving more. Me wanting alone time to process life and have the quiet calm to hear my own thoughts in no way makes me a bad mother. In fact, it's quite the opposite. Focusing on my own mental health every once in a while makes me a better mom. I'll never have enough alone time, but any chance I'm going to have to get some, I'll take it, and I hope you do too, without the guilt!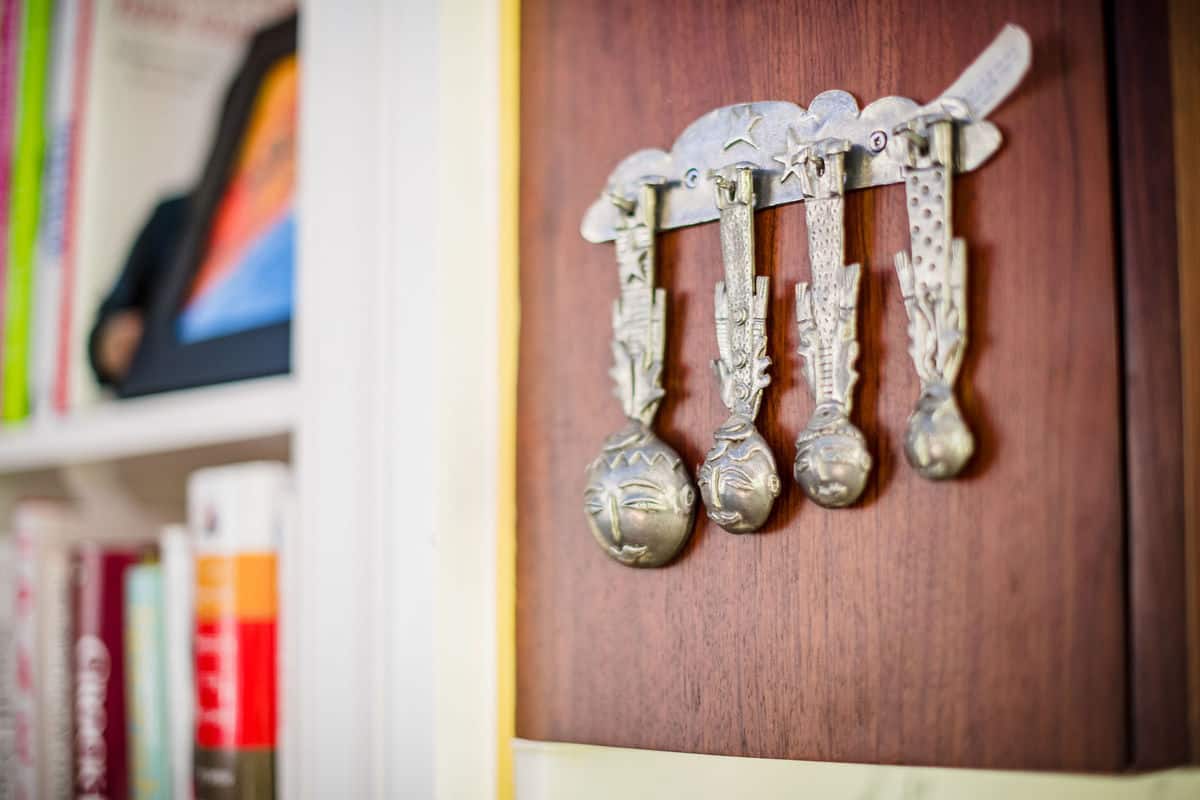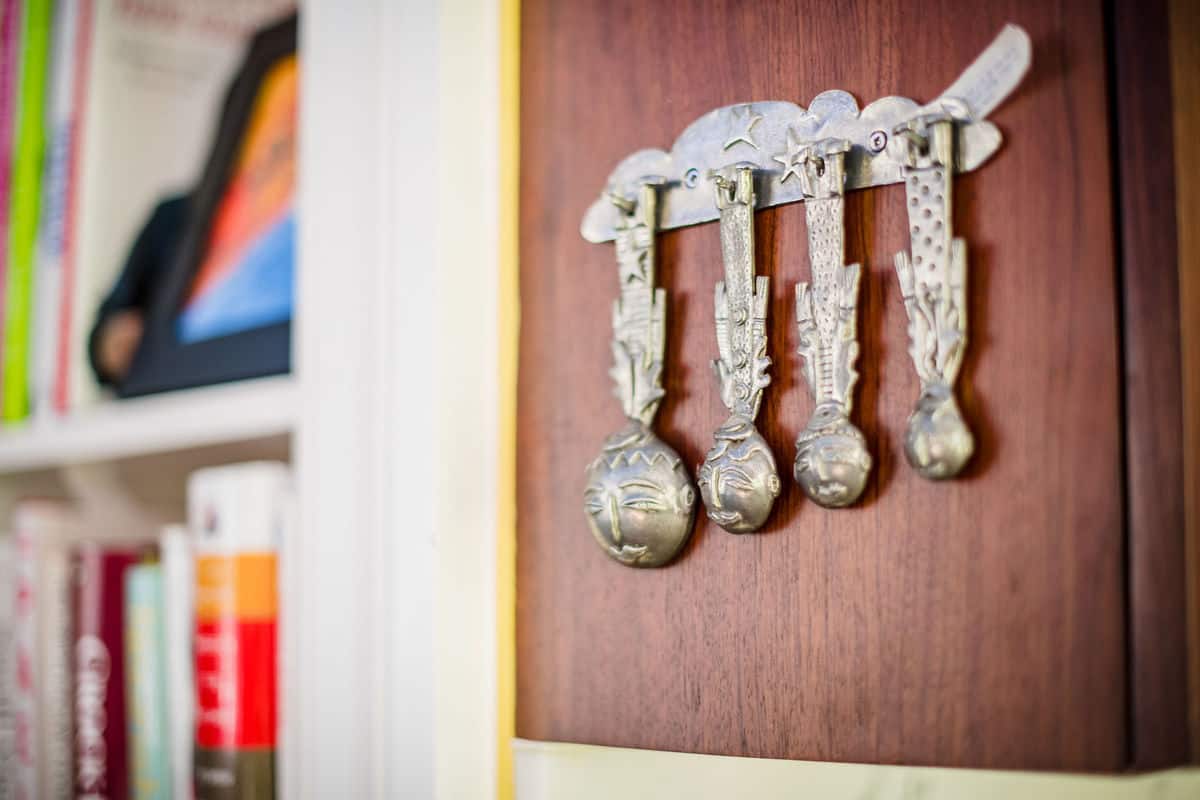 Stop feeling guilty about your work status
All moms work. Period. It's just some get money for it if they have a paying job and others do only unpaid work at home that minimizes or eliminates the expense of childcare. The idea that a mom should feel guilty for working a paid job outside the home because she is away from her family is so antiquated. And on the flip side so is the image that if you are a full-time SAHM your life is easy and full of free time to do exactly whatever it is you want.
Personally I've spent half my time as a mother being the full-time caregiver and the other half of the time working in some capacity and I can say with confidence: both being a stay at home parent and being a working parent is equally challenging in modern day parenting. We all make the best choices we possibly can for our family. More and more that looks like two full-time working parents, but there are still plenty of moms that are full-time caretakers either by choice or by necessity. There should be no guilt associated with spending time away with from your family, and if being at home is your job it isn't any less important than one that brings home the money.
Stop feeling guilty that every meal you put on the table isn't the picture of health.
I'm a mother that spends most of her days cooking professionally, and I care passionately about what I feed my family yet I STILL struggle some nights with getting a decent enough meal on the table. But my philosophy with dinner has changed recently: do the best you can. Stop feeling guilty that some nights what is served isn't the picture of perfection. Instead focus on feeding your family with intention when possible (planning ahead helps) and when possible sit down together to eat. This has much more of an impact than what is being served!
Stop feeling guilty that your body looks different post-baby
It wouldn't be a celebrity interview post baby if somebody didn't remark on how quickly they've lost the baby weight, and guess what: I'm so over that. My body grew, birthed and cared for two humans. It changed the composition of it. I am bigger, but more importantly, I'm stronger. Heck, even if I became a mom, without carrying the baby, through adoption or other means, caring for a small human really changes priorities. While I struggle with this one sometimes too, the post baby me is still me, just in a different form.
I'm not saying that you shouldn't devote time to your own health and your well being, because that should always be a priority: but leave the guilt behind if your post body baby is your new normal. Comparing yourself with celebrities or other moms who have different resources available at their disposal (or different genetics) isn't helping anything. My 4-year-old son is an extremely cuddly child and nothing makes me change my perspective about my body as the love I feel from him when he hugs my whole body tight: he loves me not because of any way I look, but because I am me.
Stop feeling guilty that you can't do it all.
We all know the notion that women can have it all is dead. This simply doesn't exist, especially in modern day family life. Every mom has different priorities: whether that is focusing on her career, putting healthy food on the table for the family or prioritizing personal and family fitness. What is a priority to me, might be something another mom hardly thinks about. No one mom, or person really, can be perfect at everything. Stop feeling guilty you can't do it all and embrace what makes you, you as a mom, and stop feeling guilty about the rest.
---
So how about you? If you are a Mom, what is one thing you resolve to stop feeling guilty about that wasn't mentioned on this list?
7 Things Moms Need to Stop Feeling Guilty About
While others are brunching with their families and posting pictures of their moms on Mother's Day, some are feeling lonely and sad, wishing they had a reason to celebrate. Friend, if that's you, we are so sorry that you're having to navigate those feelings. We understand that a Hallmark holiday like this is tough when Mother's Day is hard. 
We want to support you in taking care of yourself on Mother's Day, and we know it's not an easy day for everyone. Below find our suggestions for how to pick yourself up if Mother's Day is tough for you.
How to Pick Yourself Up If Mother's Day Is Tough
When it's not all cards and flowers. 
---
1. Stay off of social media. No matter what else you decide to do to get through the emotional stress of Mother's Day, we cannot emphasize enough the importance of taking a social media hiatus. In our Instagram-driven world, it's become the default for many people to share reflections about their loved ones on occasions like this, so you're bound to find yourself overwhelmed with tributes to moms if you venture onto any of your social media feeds. Protect yourself by opting out of those feeds for the weekend. Instagram and Facebook will feel like kinder places for you when the holiday is over.
2. Reflect on the important women in your life. If you've lost or have a strained relationship with your mother, we understand that nothing and no one can replace what you've lost. Still, we encourage you to take some down time on Mother's Day to think about the other women in your life who have been impactful and important to you. Is there a mentor at work who's given you advice when you needed it most? A best friend with the kind of maternal energy you've needed on bad days? A neighbor who's showed up with soup when you're under the weather or watched your kids for you when you're feeling overwhelmed? Take the time to find gratitude for these special people. You might even consider sending them a card or a simple text letting them know you're thinking of them on a day that gives you complicated feels. 
3. Indulge in self-care. Self-care looks different for everyone, but we want you to do whatever makes you feel whole and healthy. Catch some extra sleep, go for a walk, do a little mindful meditation, treat yourself to something that will make you smile, or take your sweet time making yourself a healthy lunch. And, hey — if curling up on the couch and watching Netflix feels like self-care for you on a tough day, do that. 
4. Gather a community. Chances are that you're not the only person in your circle who struggles to process difficult emotions around Mother's Day. In the days leading up to it, gently reach out to anyone you know who doesn't have a relationship with their mom, has suffered a loss, or lives far away from their family. Invite them to spend the day with you, then plan an informal brunch or other activity to bring everyone together. Gathering a community who shares in your experience will make you feel less alone in your discomfort with the day… and may even give you the chance to have some fun with it! 
5. Get outside. Fresh air is good for the soul. Take your workout outdoors, set out on an aimless walk around your neighborhood, or grab a blanket and find a grassy spot for reading, listening to your favorite podcast, or writing down some of your feelings. Your complicated emotions are totally understandable, but working through them outside might be more uplifting than being stuck indoors. 
6. Pick a theme song. Is there a song that makes you feel totally empowered? That reminds you of your best self, and of all of the amazing things that you've accomplished? That motivates you to forge ahead, no matter the obstacles you've faced? You should own that song on Mother's Day (and any other challenging occasion, for that matter). Play it on repeat throughout the day — no matter what else you decide to do to cope — as a reminder of all that you can handle… because it's a lot! 
7. Ask for support. When you feel the feels about Mother's Day starting to come on, don't be afraid to let your friends and support network know that you're going to need a little extra love until it's behind you. Calling in the troops before the holiday happens will ensure that you have people looking out for you and ready to love on you when you're feeling too blue to reach out. 
8. Celebrate you. It's not easy to navigate the ups and downs of life when you're missing a relationship that feels like it should be all-important, but maybe Mother's Day is a good moment for you to reflect on all of the ways that you've "mothered" yourself! How have you encouraged and inspired and pushed and forgiven yourself over the years? How have you built yourself into the person that you are? You deserve a celebration for that, so treat yourself. 
Please share this with those who may need it. Sending you lots of love.
How to Pick Yourself Up If Mother's Day Is Tough
What is better than easy french toast sticks for a weekend brunch or breakfast treat? Everything is more fun when you're dipping it into syrup, am I right? No seriously, dipping is just way more fun. These french toast sticks are the real deal. They use my sandwich bread recipe, which is a reader favorite, and the perfect french toast batter- like the kind my mom used to make, but guilt-free!

French Toast Sticks (Paleo)
These are… just the right amount of sweet, perfect bread texture, and reminiscent of your favorite childhood breakfast. Dip and devour! Don't forget to freeze some for later, so you have an easy on-the-go breakfast the following week!

Don't forget, if you're hosting a brunch for Mother's Day, here's my handy guide!

Want other brunch recipes? Try these paleo breakfast favorites:
[yumprint-recipe id='275′]
I was selected by American Express to contribue to their Tumblr community. As such I was paid for my services, but all opinions in general and about American express are my own.
What is your all-time favorite breakfast that you no longer eat?
French Toast Sticks (Paleo)
Mother's Day is a few short weeks away. What better way to celebrate those special ladies in your life then by hosting a brunch in their honor! This week for Healthy Food Friday with American Express, let's go through the brunch basics, my favorites, and my tips!
Time to start planning!

Hosting the Perfect Brunch:
(Quantities and variations of food will depend on the size of your brunch, of course!)
Drinks
Mimosa Bar:
2 bottles prosecco/champagne
1 bottle orange juice
2 cans peach nector
Fresh Fruit
Other Beverages:
-Coffee/Tea/Milk/Dairy-Free Milk/Sugar
-Fresh Juice
-Pitcher of Water
-Pitcher of Lemonade or Iced Tea
Food
-Breakfast Fritatta or Scrambled Eggs
-Side of Bacon and Sausage
-Bagels (cream cheese/butter/lox/onions/tomato) or go simple with Biscuits or English Muffins
-Home Fries (Sweet Potato or regular)
–Pancakes, Waffles, or French Toast Sticks (Fresh Fruit/Syrup/Butter)
Assorted Sweets
-Assorted Cookies or Fruit Tarts/Fruit Galette
Decor
Essentials:
-Dishes
-Silverware
-Napkins
-Glasses
-Champagne Flutes
-Serving Dishes & Utensils
-Pitchers for water & Juices
-Straws
-Table Cloth
Extras:
-Flowers
-Labels for food
Tips
1. Check out your local market's deals ahead of time
2. Have a plan: make your shopping lists and shop for as much as you can in advance, to make the days leading up to your brunch easier
3. Cook the few days leading up to your party, and the night before: Don't wait until the morning of! Cut up your fruit and make your baked goods ahead of time. The night before, set the tables!
4. When someone offers to help… say YES! You don't have to do
5. No brunch party is successful if you can't enjoy it yourself! Once the eggs are out and the bacon is done, sit down and enjoy all of your hard work!
I was selected by American Express to contribue to their Tumblr community. As such I was paid for my services, but all opinions in general and about American express are my own.
What is your favorite dish to serve at a brunch? What do you bring as a guest?