Nutella Swirl Pumpkin Muffin
Pumpkin season is in full swing, and this month for Healthy Food Friday with American Express we have tons of goodies coming your way! A month or so back I shared my Homemade Nutella, and since then I've made it my mission to add the deliciousness into other baked goods. Like Nutella Pizza and now Pumpkin Swirl Muffins. Because… Nutella.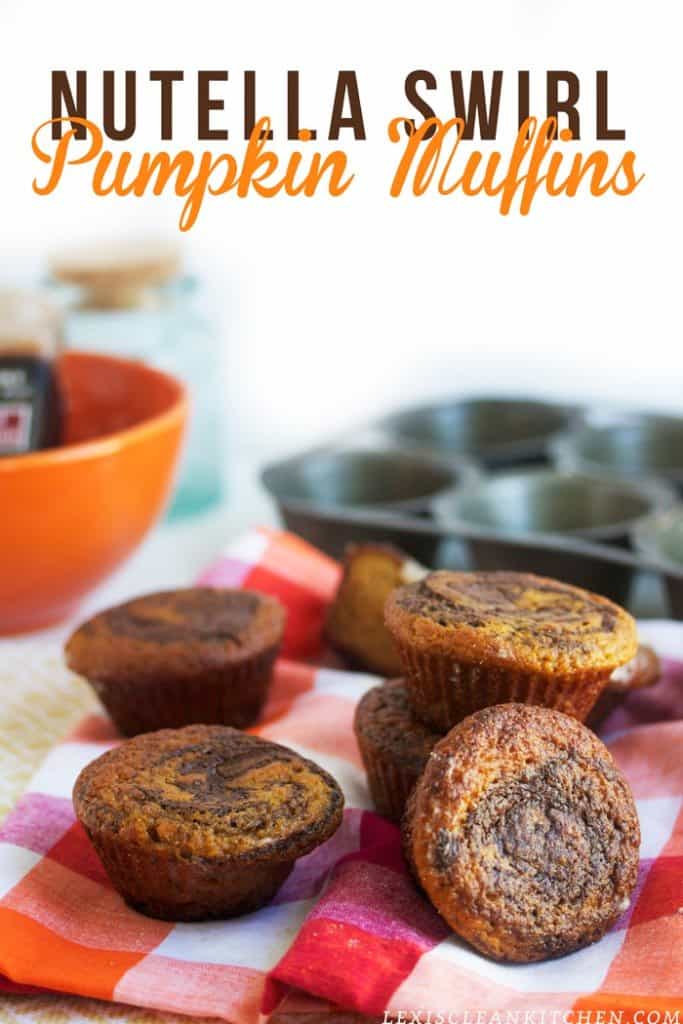 Pumpkins are also a serious superfood. They are loaded with vitamins and minerals, and often used to prevent and treat ailments. Even my vet told me to give some to baby Jax if he has an upset stomach!

 These muffins are… spongy, moist, loaded with pumpkin, a hint of sweet, and the perfect treat.


Nutella Swirl Pumpkin Muffins
---
---
Directions
Preheat oven to 350
In a bowl, combine flour, baking soda, , and sea salt
Mix in honey and vanilla
Grease Muffin tin or line muffin tin with silicone muffin liners
Pour batter into muffin tins, about halfway
Place about 1 tsp (or more as desired) of nutella in the middle and swirl with a toothpick or fork
Add additional batter to the top
Optional: sprinkle organic turbinado sugar on top
Bake for 12-15 minutes or until a toothpick comes out clean
---
Nutrition
Loading nutrition data...
I was selected by American Express to contribute to their Tumblr community. As such I was paid for my services, but all opinions in general and about American Express are my own.