This Paleo Pizza Crust, BBQ Chicken style, is one of our favorites! The crust is the perfect all-purpose gluten-free and grain-free crust that everyone will love! The homemade BBQ sauce will be a favorite all season long.

Let me be real for a minute here. Back when my brother and I were kids, Domino's was on speed dial. In fact, I can recite our local Domino's phone number still to this day (I'm not proud of this). The reason I'm sharing this is so you understand how I feel (felt) about pizza, specifically thin crust. With pepperoni. So good and now obviously so so bad.
Many of you have tried my Paleo Pizza Crust made with eggplant, and although I love that recipe, I wanted something more dough-like, more crust-like, and simpler to throw together. After all, we don't always have 1/2 hour to grate eggplant, and start making the pizza.
If you follow me on Instagram, you may have virtually watched me make 5 versions of this to get it right, and now it is soooo right. I made this into BBQ Chicken Pizza with my Sweet and Smoky BBQ Sauce, but you can get as crazy as you want with toppings!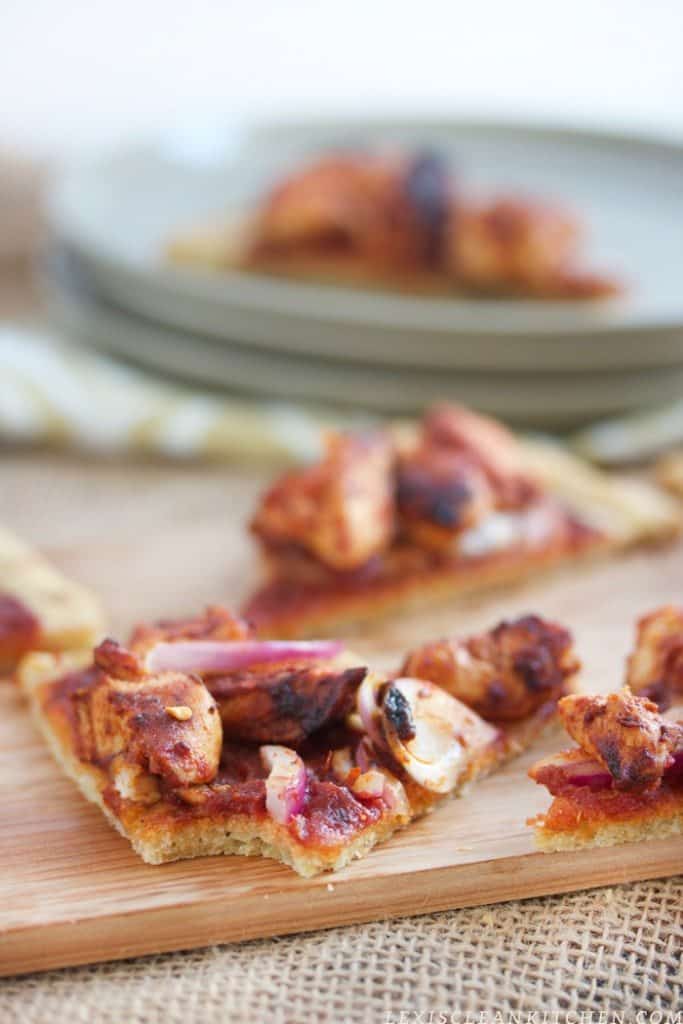 [yumprint-recipe id='189′]