These Gluten Free Pumpkin Biscuits come together quickly and are made using a mix of almond flour and coconut flour. They can be made in under 30 minutes, and are perfect on their own served with a meal or as a dessert. We've included options to make them either sweet or savory.
Gluten Free Pumpkin Biscuits
These Gluten Free Pumpkin Biscuits are a classic recipe here at Lexi's Clean Kitchen since around 2014! We love them because they can be made as a sweet version, that is more like a scone, or a savory version that is perfect for serving with dinner. They are also equally great as a shortcake, a cobbler, or on top of a soup. Did we mention they are easy to make, too?
Here is what you need to make them:
Almond Flour

Tapioca Flour

Coconut Flour

Baking Powder

Cinnamon (omit for savory)

Fine Sea Salt

Butter

Pumpkin Puree

Honey (omit for savory)

Egg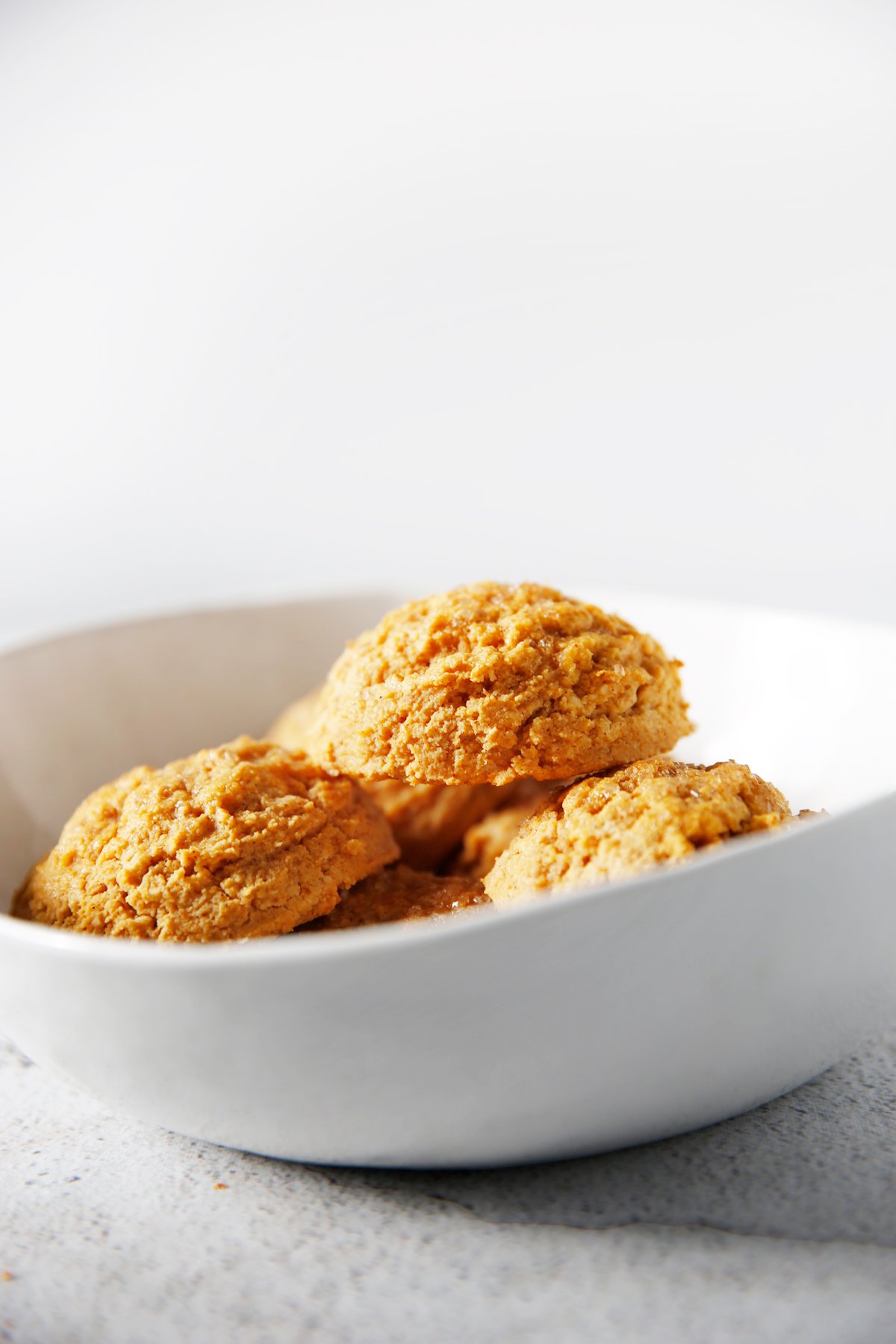 How to Make These Pumpkin Biscuits
Whisk together the dry ingredients.
Rub the butter into the dry mix until it is completely combined.
In a separate bowl whisk together the pumpkin, honey and egg and add it to the flour mixture.
Drop biscuits on a sheet tray and bake!
Savory or Sweet
Follow the recipe as written to make this sweet. To make them savory, omit the cinnamon and honey and follow the rest of the ingredients and directions.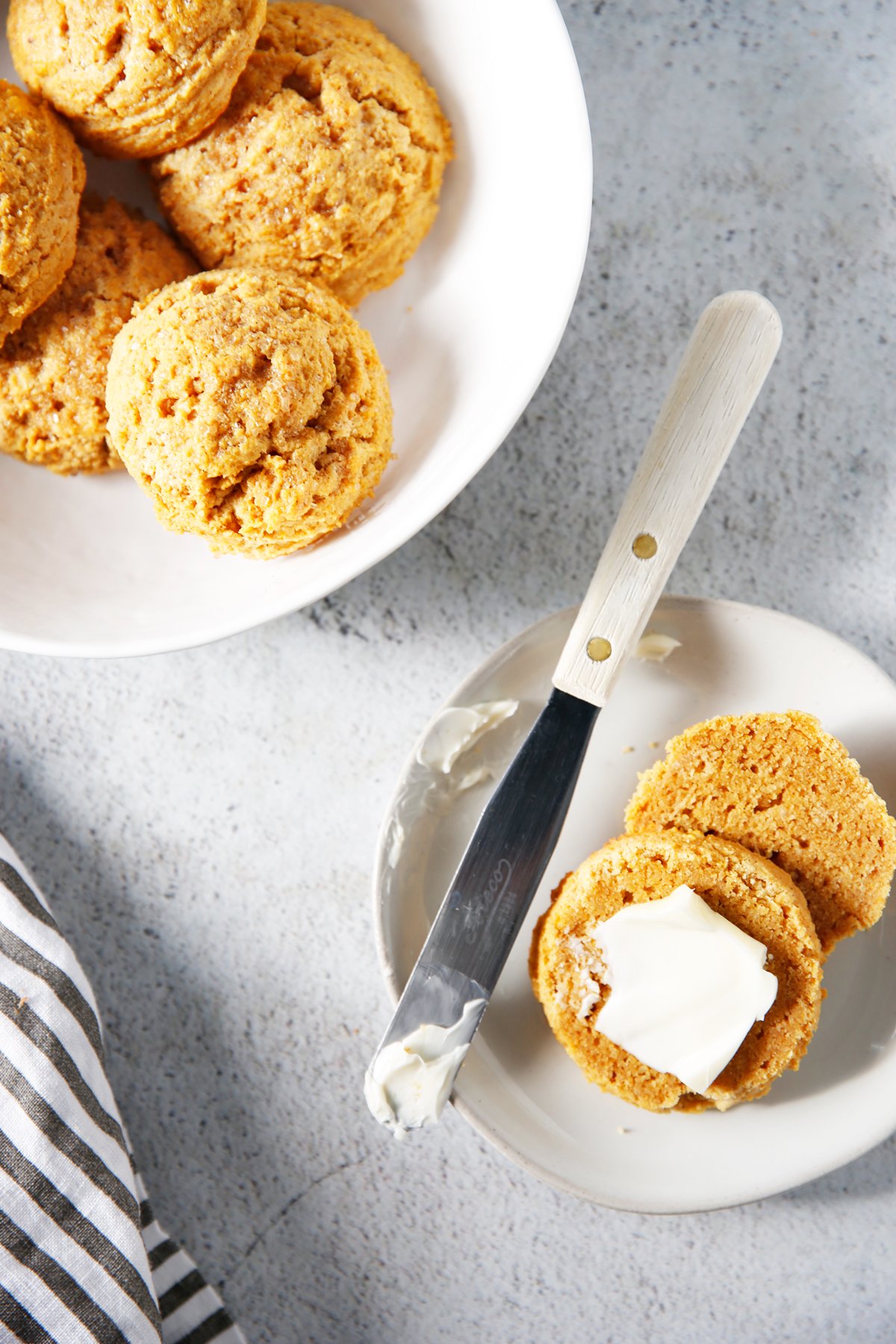 If you like this gluten free baking recipe, check out these others:
If you like this pumpkin recipe, check out these others:
Paleo Biscuits
2014-11-12 02:56:33
Serves 6
Dry
1 cup blanched almond flour
2 tbsp coconut flour
1/2 cup tapioca flour or arrowroot powder
1 tsp baking powder
1/4 tsp Himalayan sea salt, more to taste
Optional: make them more of a sweet roll by adding a touch of cinnamon and raw honey*
Wet
1/4 cup organic canned pumpkin (OR unsweetened applesauce)**
1 organic egg
3 tbsp grass-fed butter, cold or room temperature (not melted)
Instructions
Preheat oven to 350
In a bowl combine dry ingredients
Add in wet ingredients and whisk together to combine
Line a baking sheet with baking lineror parchment paper
Roll dough into balls (does not have to be perfect)
Bake for 12-15 minutes or until cooked through and flakey
Notes
*Leave out this step for a more savory roll!
**Both the pumpkin or the applesauce will aid in the soft, fluffy, flakey texture- they can be subbed 1:1
Serve warm with butter
Lexi's Clean Kitchen https://lexiscleankitchen.com/