Piña Colada Protein Smoothie
I'm feeling tropical this morning with this Piña Colada Protein Smoothie! For a few minutes I felt like I was back in Mexico sipping on a delicious refreshing drink; though this one has the health benefits I needed to start my day off right. Can you tell I'm feeling beach-ready?
The perfect balance of frozen mango and coconut! The perfect light and refreshing treat for these warm days!
Piña Colada Protein Smoothie

---

---

Ingredients

1 cup frozen pineapple chunks
1/2 cup organic unsweetened coconut milk or unsweetened vanilla almond milk
1 scoop vanilla protein powder
1 teaspoon chia seeds
1/2 tablespoon coconut oil
Optional: garnish with organic unsweetened coconut flakes

Directions

Place all ingredients in blender
Blend until smooth and creamy
Garnish and enjoy!

---

Nutrition

Loading nutrition data...
Piña Colada Protein Smoothie
This Homemade Strawberry Vinaigrette adds such delicious flavor to any salad. The combination of fresh, local, sweet strawberries with tangy balsamic vinaigrette is salad dressing perfection. This vegan salad dressing is also Paleo friendly and will be loved by all!
Strawberry Vinaigrette Recipe
This vinaigrette screams summertime! Made with fresh strawberries, tart balsamic vinegar and salt and fresh ground black pepper to round it all out it will be perfect for a spring or summer salad! I also like to use it as a marinade for chicken of for a tart and sweet dip for fruits or veggies.
It's a great way to use up all those fresh, ripe strawberries! They can be slightly overripe, just be sure to test a strawberry from your batch to make sure it tastes good on it's own.
How to use this Berry Vinaigrette:
It works well as a salad dressing when you want a little sweet with your savory salads
Use it as a marinade for chicken
Add to to fruit salad
Use it as a dip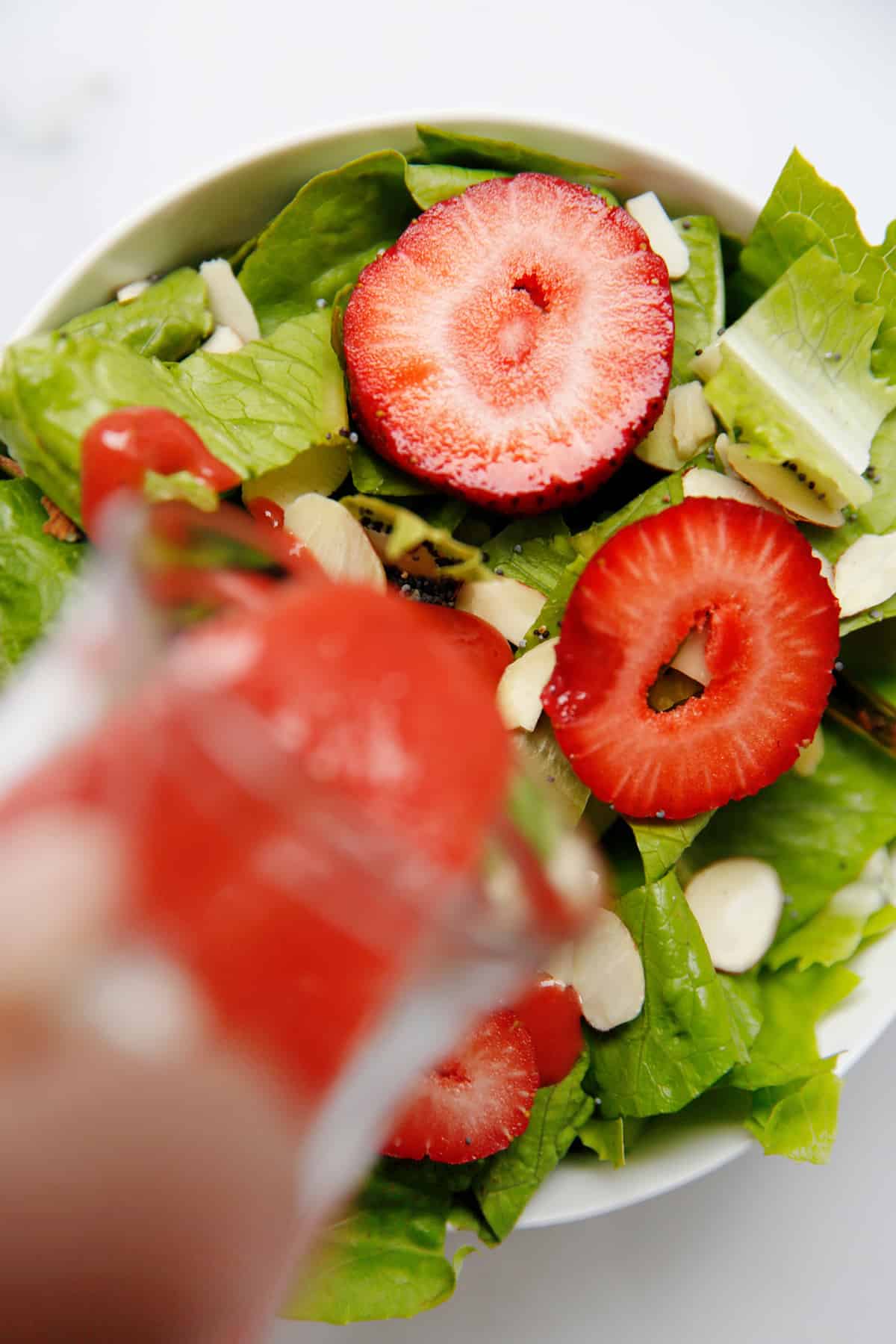 If you like this strawberry recipe, check out these others:
Homemade Strawberry Vinaigrette
These three-ingredient Cinnamon Roasted Sweet Potato Home Fries make for the perfect sheet-pan side-dish! If you haven't tried the combination of cinnamon + sweet potatoes yet, this is a must-make! So simple, yet so full of flavor!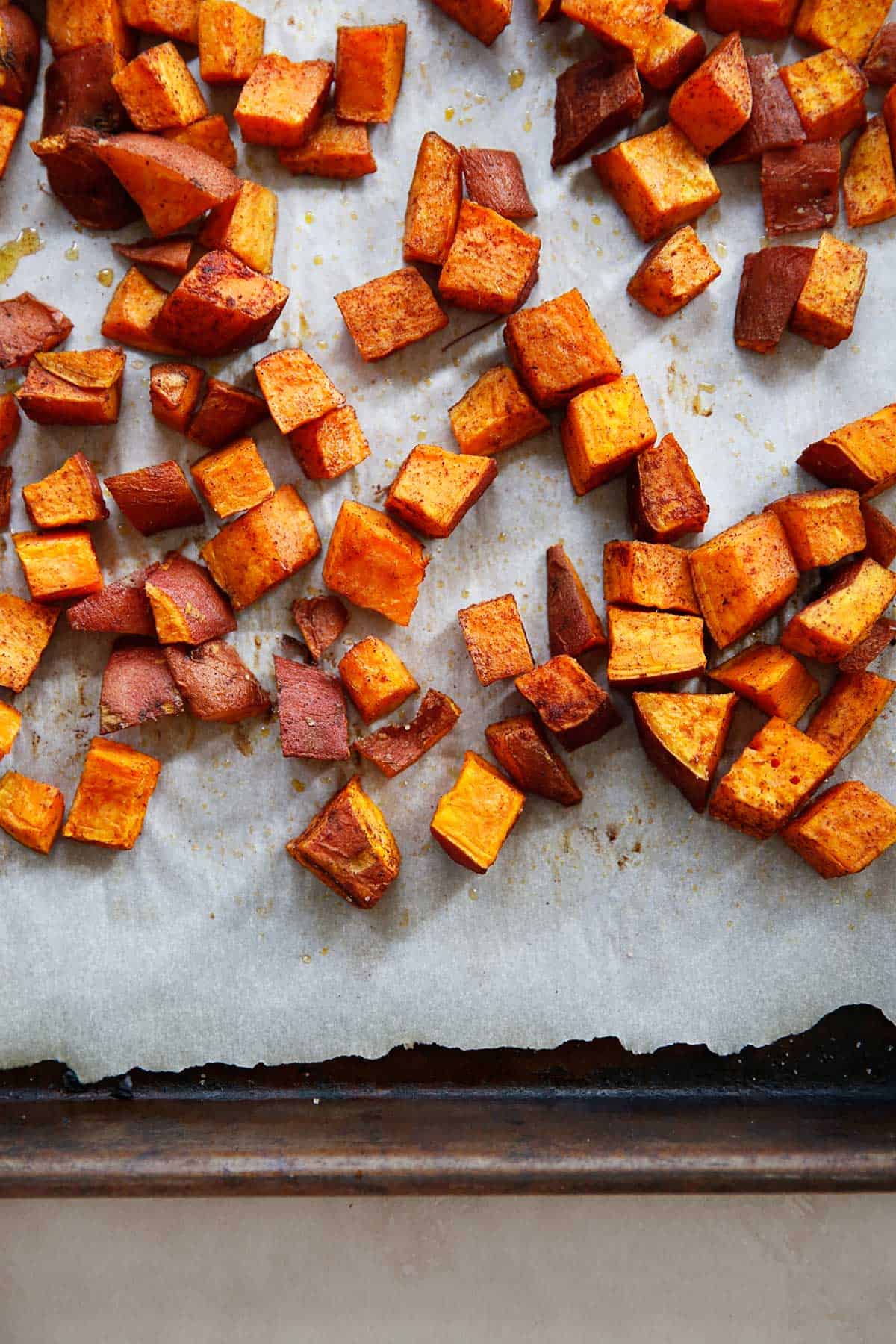 Sweet potato home fries have become a staple in my home. Perfect with eggs in the morning, or cut into fries with a steak dinner!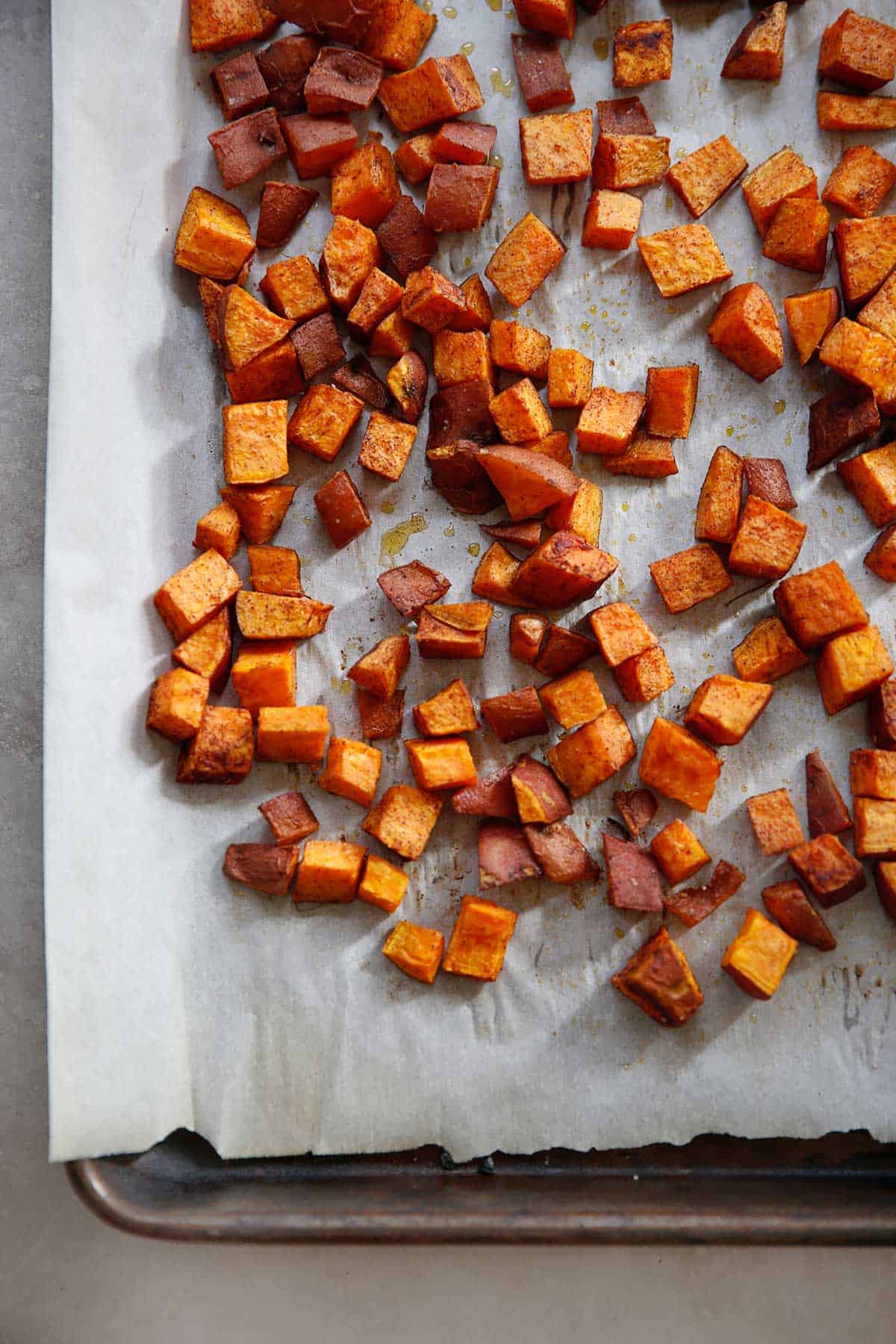 Cinnamon is one of the healthiest spices! Great for digestion, loaded with antioxidants, and filled with anti-inflammatory properties! The combination of sweet potato + cinnamon always makes me think of fall! Such a warming and all around flavorful combination!
Feel free to get creative with how you cut the sweet potatoes! Slice them into wedges, thin circles, or dice them!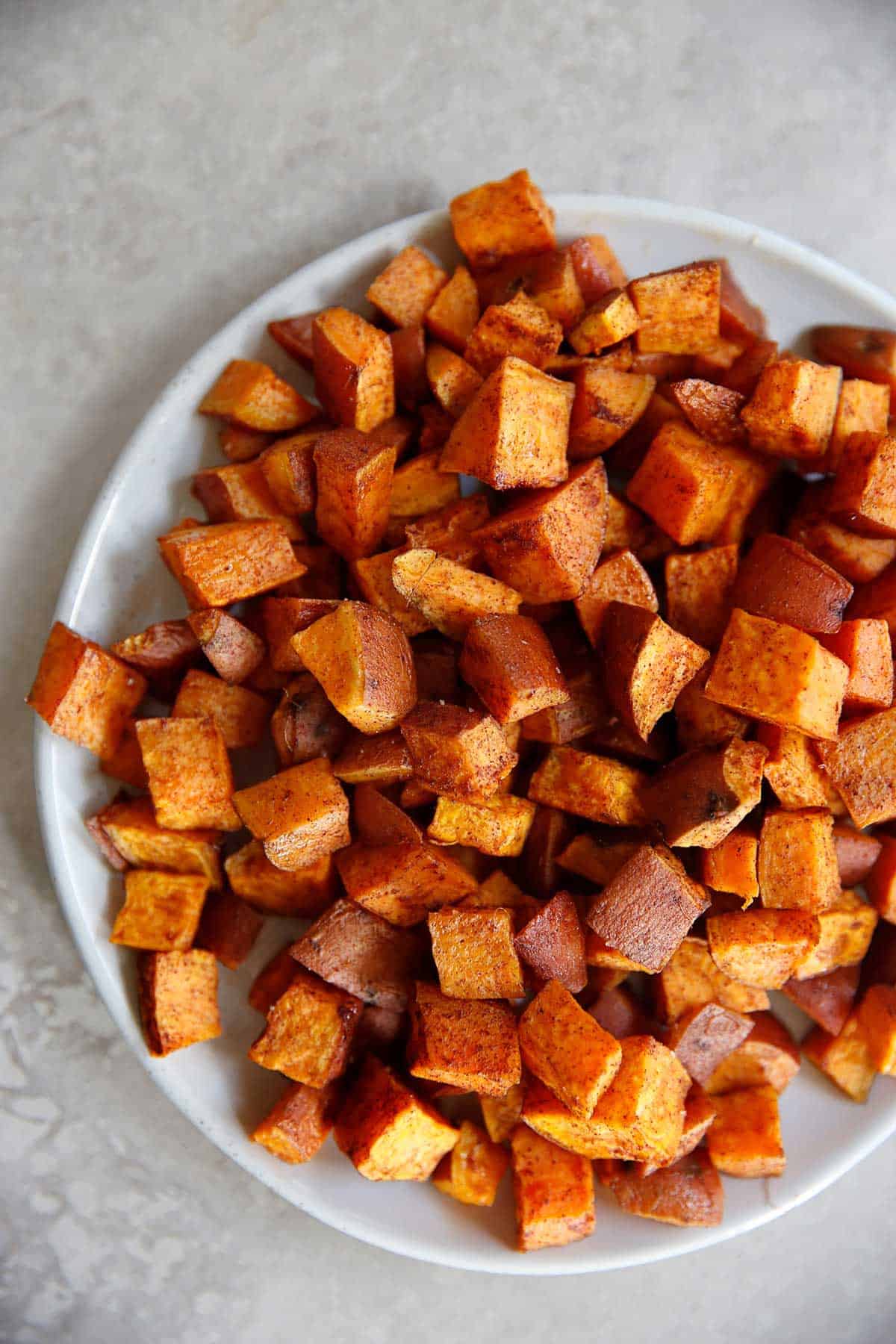 Do you have a favorite way to eat sweet potatoes?
Cinnamon Roasted Sweet Potato Home Fries
Healthy chocolate chip cookie dough? Count me IN! These Chocolate Chip Cookie Energy Bites are so chocolate-y, delicious and are a great recipe to make with the kiddos!

Chocolate Chip Cookie Energy Bites
Loaded with fiber, protein, and natural sugars, these bites make for a great energy-boosting on-the-go snack!