Herb Butter Salmon with Blistered Tomatoes and Green Beans
This easy sheet pan dinner is packed with flavors straight from the farm! Use up that fresh basil, parsley, cherry tomatoes, and green beans in this Herb Butter Salmon with Blistered Tomatoes and Green Beans dish! It comes together in under 20 minutes and will be a hit with the entire family!
Sheet Pan Herb Butter Salmon Recipe
This Sheet Pan Herb Butter Salmon recipe is is the ultimate summer meal! It utilizes fresh veggies like cherry tomatoes and green beans and cooks quickly under the broiler. The herb butter makes the salmon really special and gives this dish a bright finish. This sheet pan fish dish is a light and quick weeknight dinner you can get on the dinner from start to finish in roughly 30 minutes with minimal clean up! It's gluten-free, low-carb and paleo friendly.
Sheet pan dinners are the best because they minimize clean up by utilizing one cooking vessel and they make cooking hands-off. This sheet pan dinner is low carb for a nice light meal that is still going to leave you satisfied. It is packed with flavor and loaded with fresh, in-season vegetables.
How to Make Herb Butter
An herb butter is a compound butter! A Compound butter is simply a mixture of softened butter and flavorful components like herbs and spices. For this salmon recipe we combine butter with a bunch of fresh herbs. We love using grass-fed butter like Kerrygold or Vital Farms, but really any butter you use will have an improved taste with the addition of herbs!
To make herb butter simply combine softened butter with the prepared herbs. You can make it up to 2 days ahead, if kept in the refrigerator.
Tips for Sheet Pan Cooking:
Read the recipe all the way through (of course) and plan to use a timer! Most recipes require different cooking times, so make sure to use a timer so you can truly walk away from the oven and not have to worry about when your adding anything in to the oven.
Do the prep ahead of time to make for a quick meal: Clean the vegetables and make the herb butter the night before or that morning if you are looking to speed up the process when it comes time for the actual cooking.
Use parchment paper to make clean up a breeze.
Use the correct size sheet pan. When we say sheet pan we are referring to the rimmed half sheet pan which is 18″ by 13″. The size of the sheet pan matters because you do not want to overcrowd the pan when cooking, so if you are using a smaller sheet pan you may need to use 2 to achieve the same result.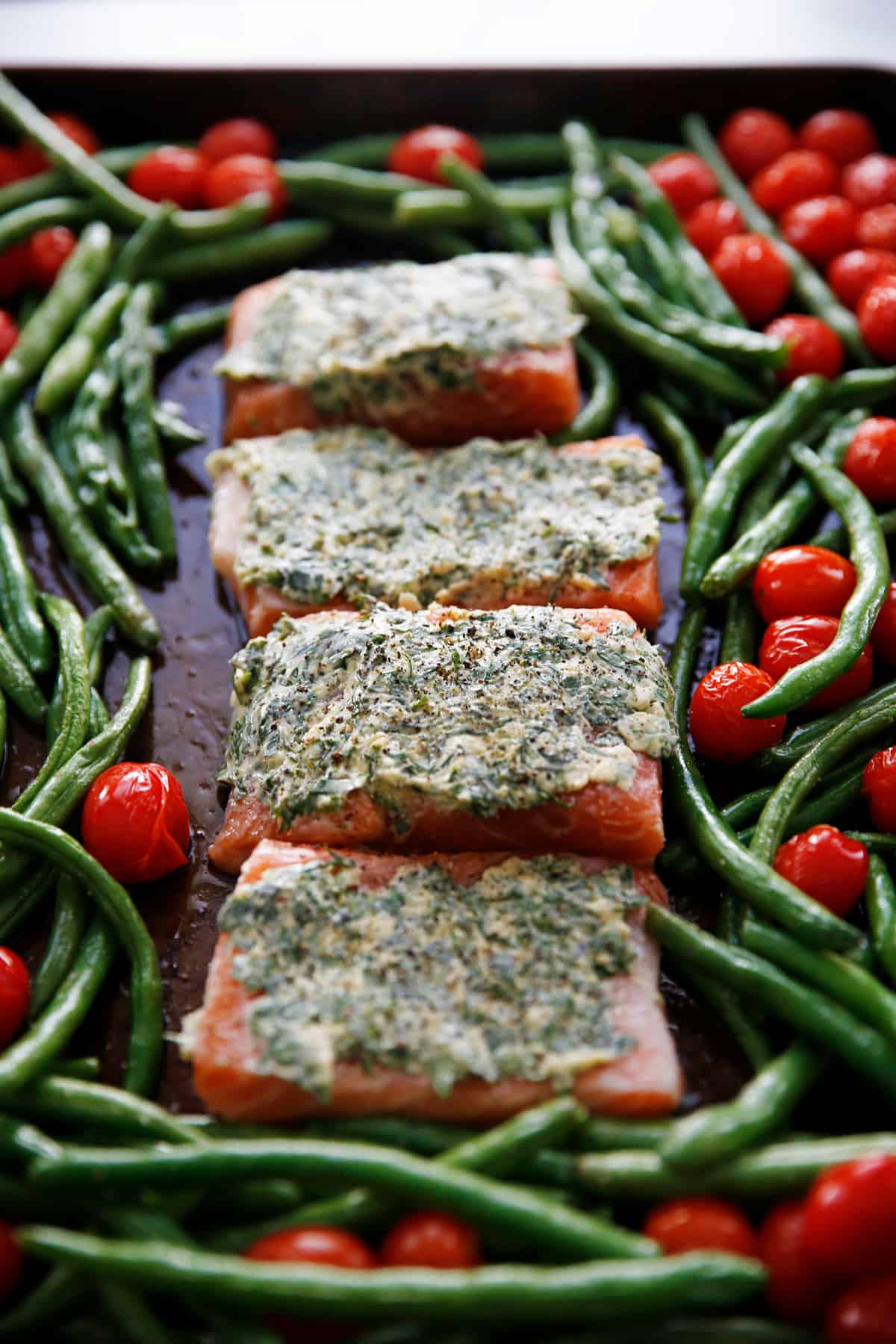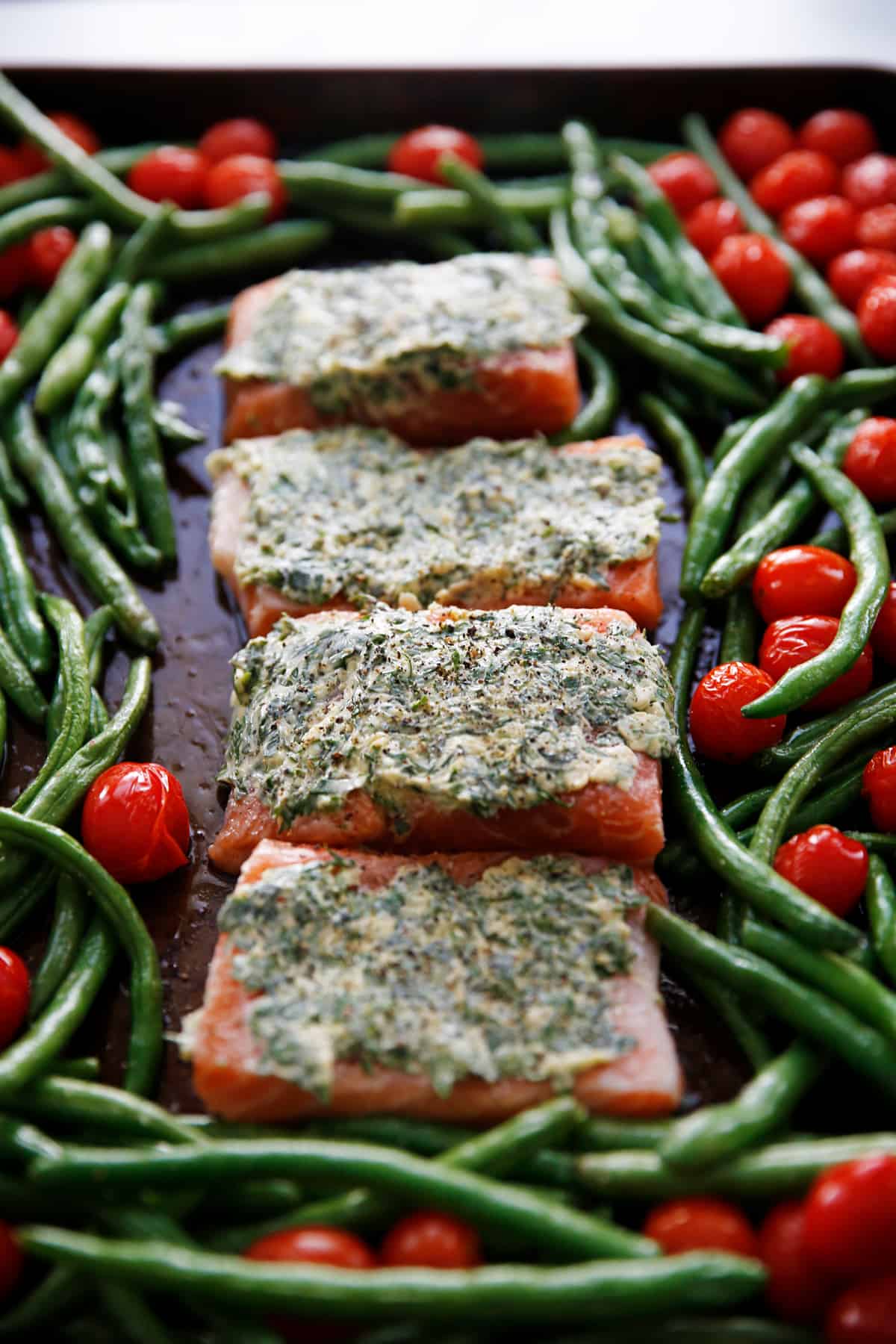 If you like this salmon recipe, check out these others:
If you like this sheet pan recipe, check out these others:
[yumprint-recipe id='379′]