Gluten Free Apple Galette
This Gluten Free Apple Galette is similar to an apple pie with a buttery crust with thinly sliced juicy apple, but easier to put together! It's the perfect dessert to serve during the holidays or a fun weekend baking project to celebrate the fall season! It's made using unrefined sweeteners and uses the BEST gluten-free crust.

Gluten-Free Apple Galette Recipe
This Gluten Free Apple Galette is everything you want in an apple dessert for fall: juicy cinnamon apples with just the right hint of spice encased in a buttery pastry. It's like a classic apple pie without all the work of baking it in a pie dish! We turned to our favorite pie dough that uses almond and tapioca flour and butter.
A galette is very similar to an apple pie, but a bit more rustic in appearance. It also can feel less intimidating to make a galette vs. a pie, and you don't need a pie tin! The pie crust holds all that apple filling all on its own. This is the quintessential fall dessert to make (or this, or this)!
Ingredients Needed
For this recipe we used these tools:
Essential items: Bowls, Whisk, Spatula
Tips for Making Gluten Free Pie Crust:
Get all of the ingredients prepared before you begin: Measure out the dry ingredients, cut the butter and make sure it is chilled and crack the egg with the honey in a bowl.
Don't over-process the dough: Once it has come together stop running the food processor.
Wrap it up! Wrap the dough tightly in plastic wrap, either in 1 or 2 disks, depending on if you are making a double batch.
Let it chill! The longer this dough chills, the better. It's best to let it sit overnight, but at a minimum it needs 4 hours.
Tips for Making the Perfect Apple Galette
Make the crust 1-2 days ahead of time.
To roll it out we suggest using plastic wrap. Place a piece of plastic wrap down, then place the dough on top, then place another piece of plastic wrap and roll out between the two. We don't normally tend to suggest using plastic for anything, but with this dough it really works out better on plastic vs. parchment. If you don't own plastic wrap (we don't blame you!) parchment paper can work too. Wax paper might work as well, but we did not test that.
Make sure the crust is cold when rolling it out and working with it. If it's getting too warm and melty, place it back in the refrigerator for 10-15 minutes.
When peeling and slicing the apples, squeeze apples with lemon juice to prevent browning.
You do not need to make any fancy design when placing the apples inside of the pie crust! But if you want to you can place the apples in concentric circles, overlapping slightly, to look like a flower. Using parchment as aid, fold plain crust border up over apples, pinching any cracks in crust.
Place the rolled out pie dough on a piece of parchment for baking. When folding up the crust around the apples, use the parchment paper as an aid. Pinch together any cracks that form.
You can brush the pie crust with an egg wash made from an egg whisked with a splash of water. Sprinkle the crust with raw sugar, if desired for improved texture and taste!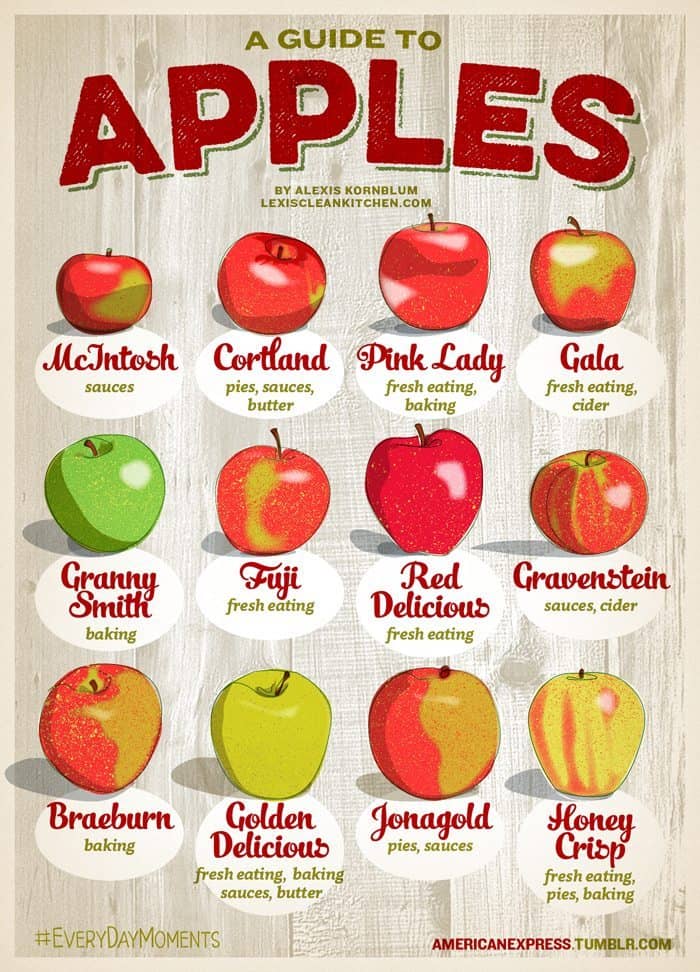 If you like this apple recipe, check out these others:
Watch the video:
Apple Galette
---
---
Ingredients
Crust
Filling
Directions
Preheat oven to 350ºF.
In a food processor combine almond flour, tapioca flour, cold butter and sea salt.
Add in raw honey, and egg (not the additional egg yolk) and process until combined.
Transfer dough into the refrigerator for up to 24 hours, refrigerate as long as possible- 6-8 hours minimum.
Remove and roll out between two sheets of parchment paper* until about 12 inches.
In a bowl, combine apple filling ingredients and toss until completely coated.
Place filling in the center of your dough and carefully fold the sides up**
Whisk together one egg yolk, then brush crust with egg yolk mixture and sprinkle with optional coconut sugar or organic turbinado sugar
Bake for about 40-45 minutes or until crust is crispy and golden
Remove and let cool before slicing
Recipe Notes
*Don't roll out too too thin
**Use additional tapioca flour on your fingers if the dough gets a little sticky when working with it
---
Nutrition
Loading nutrition data...