Homemade Meat Sauce Recipe
This easy Italian meat sauce recipe is my probably my all-time favorite pasta sauce recipe! It's an easy homemade meat sauce recipe that is hearty and flavorful, and perfect for a weeknight meal. Make this healthy meat sauce with ground turkey or ground beef, and let it cook nice and slow! It's gluten-free, paleo-friendly, whole30 compliant, and so yummy! Serve it over zucchini noodles or spaghetti squash for low carb, or gluten-free pasta!

Homemade Meat Sauce Recipe
I LOVE Italian dishes. Especially a quick and delicious meat sauce! I often make my favorite Italian dishes into healthy versions that I love to dig into, weekly. This spaghetti meat sauce is delicious, always a hit and so versatile! Serve it over zucchini noodles, spaghetti squash, the options are endless! I often make a big batch to have for the week, and I never get sick of it!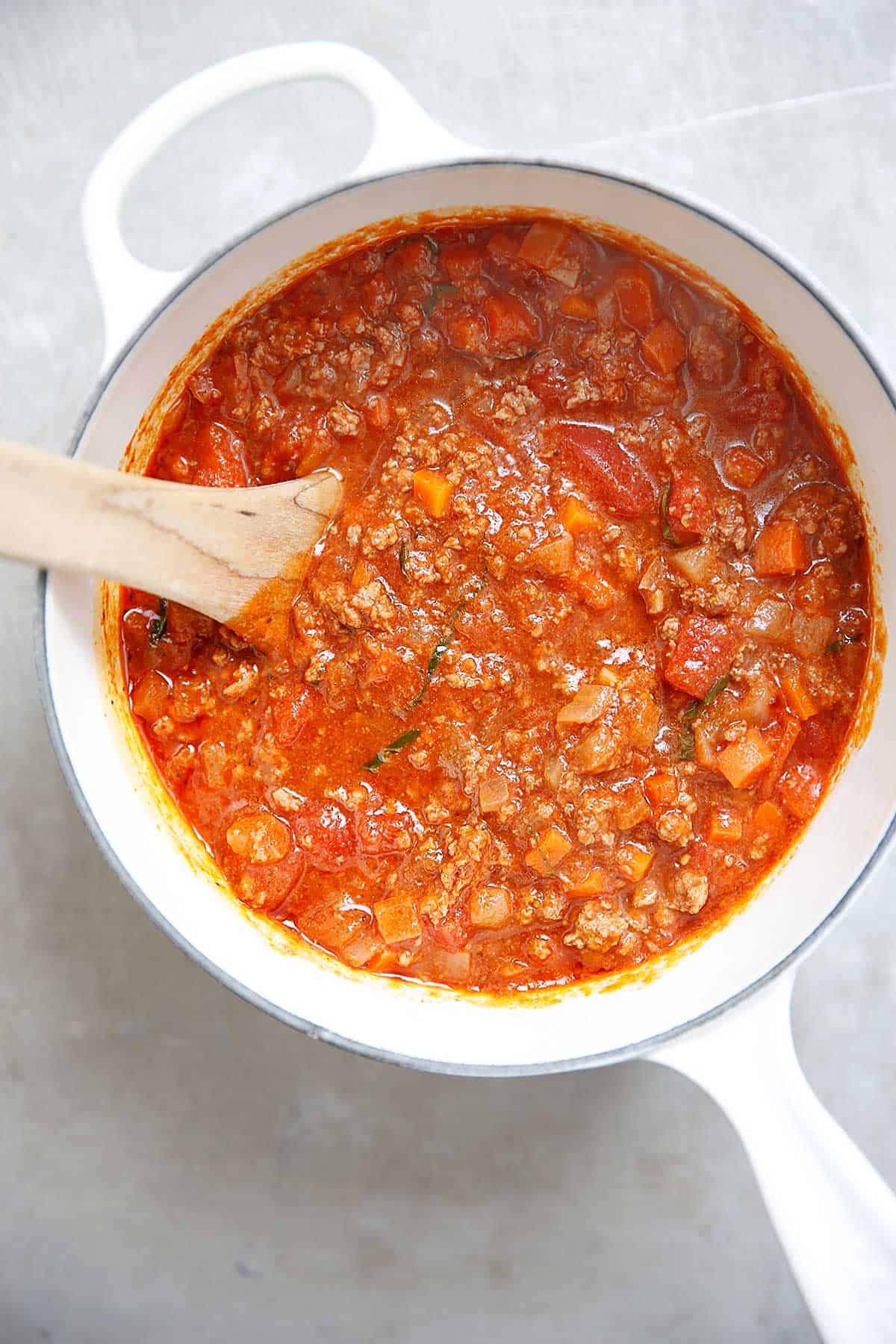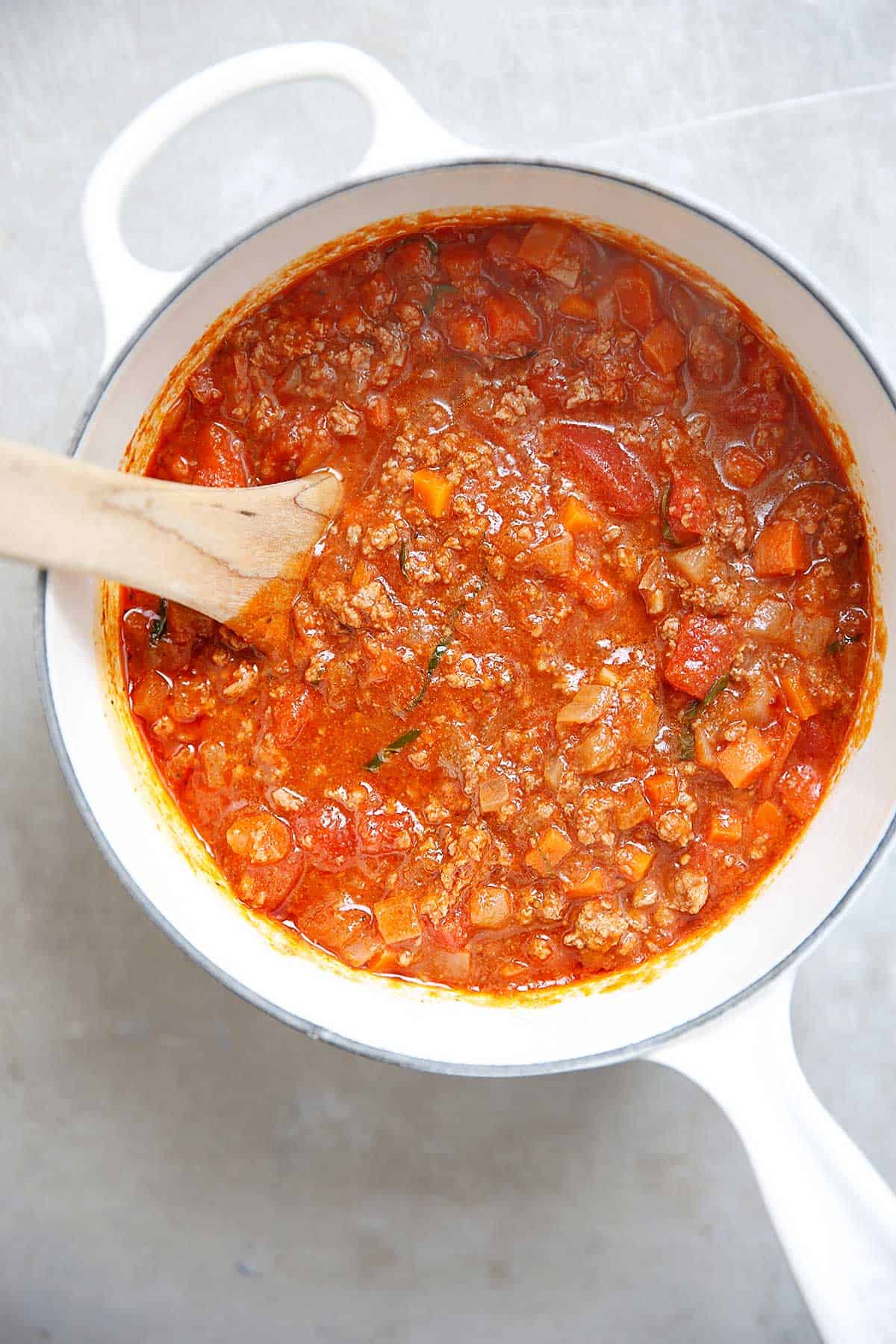 If you love meat sauce, try this spaghetti sauce in these recipes: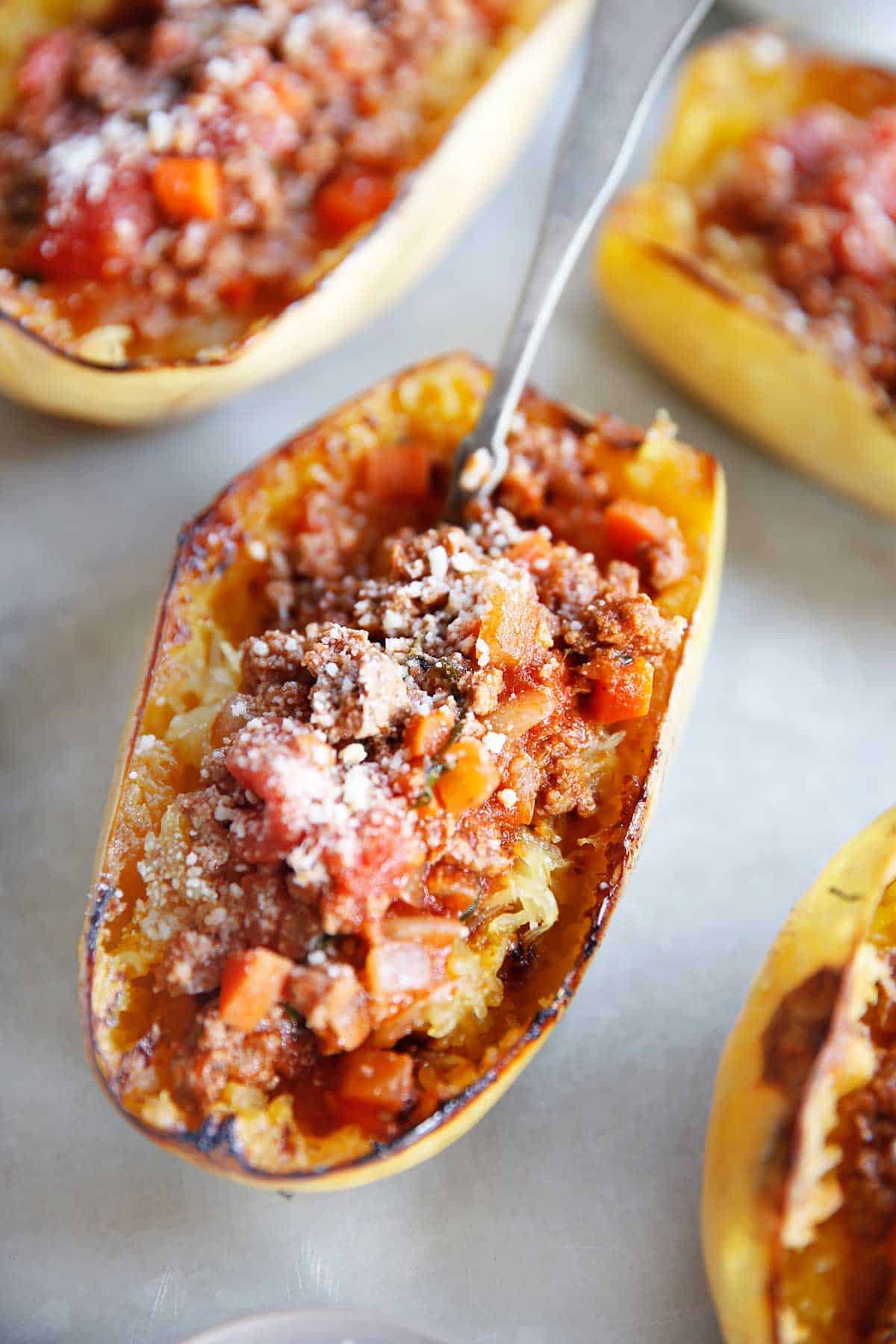 Want other healthier pasta recipes? Try these favorites:
How Do You Make Meat Sauce
Homemade Meat Sauce Recipe
These Everything Bagel topped Cauliflower Rolls are low carb, paleo-friendly, and a perfect roll alternative. Growing up in New York, the "everything" bagel was my go-to sandwich bread. A toasted egg everything or a whole wheat everything… You name it, I loved it.
Paleo Cauliflower Rolls
Now, you know I don't eat those bagels anymore, not even the gluten-free ones, so I bring to you an alternative that is really so beyond good! When these rolls were baking in the oven my whole apartment smelled like those glorious everything bagels I loved so much.
I don't typically eat them as a total replacement to bread — they are made out of cauliflower! But they do hold up well if you want to!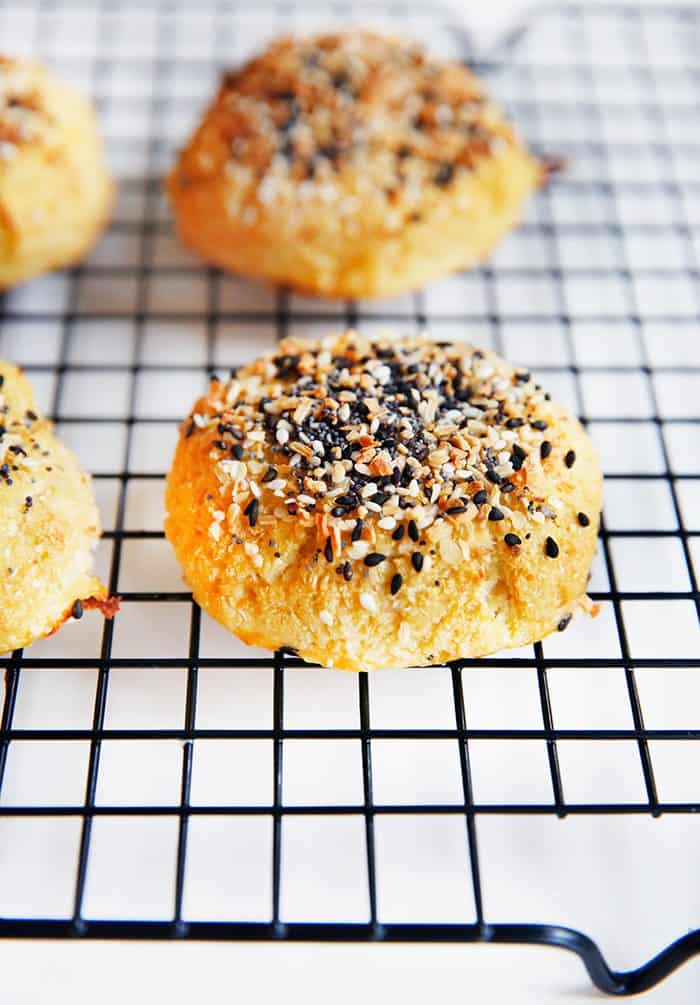 Cheers to another delicious and healthy alternative!
Can you use store-bought cauliflower rice?
Frozen or refrigerated pre-riced cauliflower is not riced fine enough for these rolls. Here's a guide on how to make cauliflower rice!
Is cauliflower good for Keto?
There are 2.9 grams of net carbs in an entire cup of this low carb vegetable, making it a great option. Plus it's super versitile!
Like this recipe? Try these other LCK reader favorites:
Want other cauliflower recipes? Try these:
Watch the how-to video:
---
'Everything Bagel' Topped Cauliflower Rolls [VIDEO]
These Sweet Potato Buns make for the perfect nutrient-rich bread-alternative! I love how creative you can get with them. Breakfast sandwiches, the traditional BLT, avocado toast… the options are endless!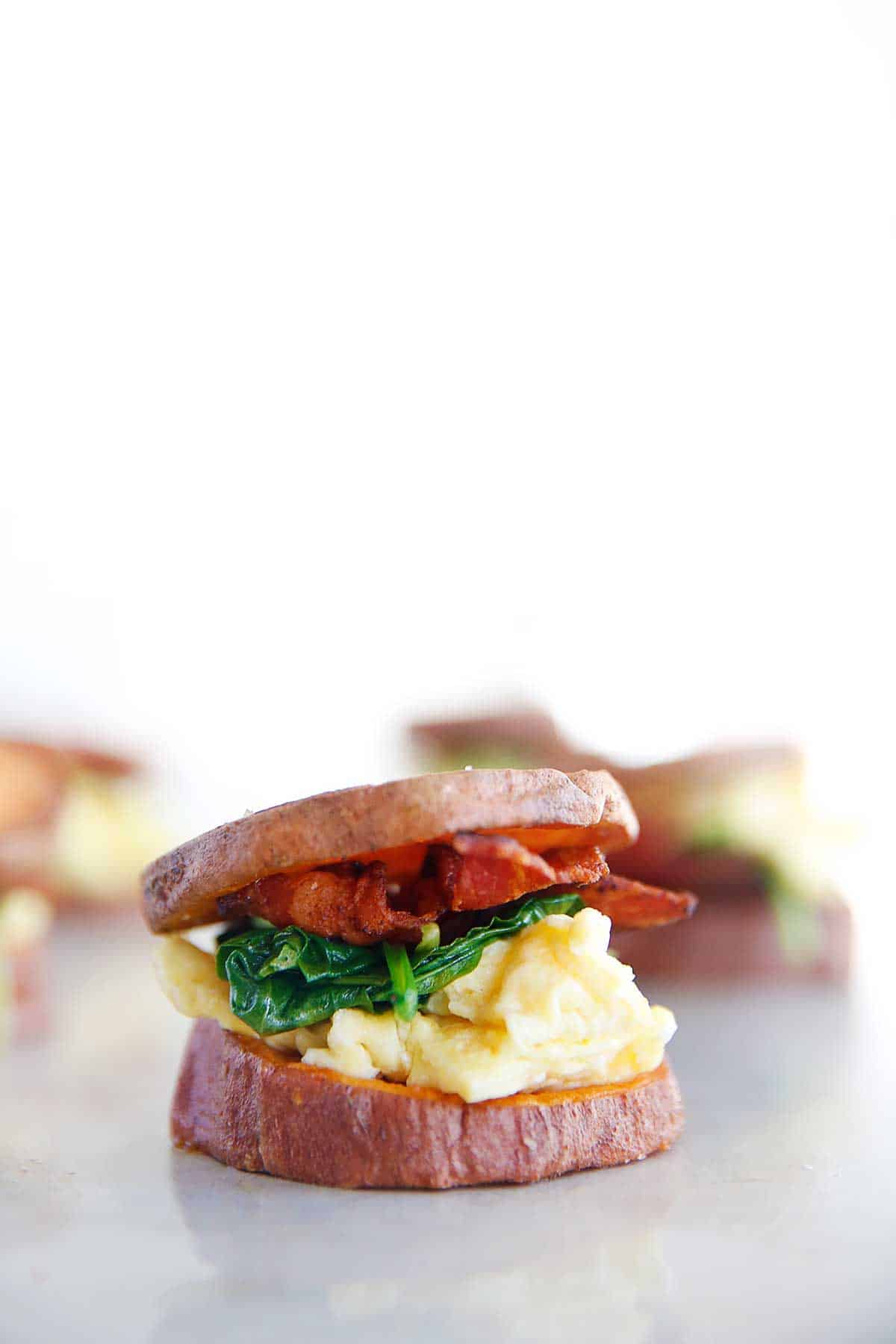 Sweet Potato Buns are my favorite! You can make them bigger or smaller, you can make them for  breakfast, for lunch, or for dinner! You can make them open face sliders or full sandwiches! So versatile!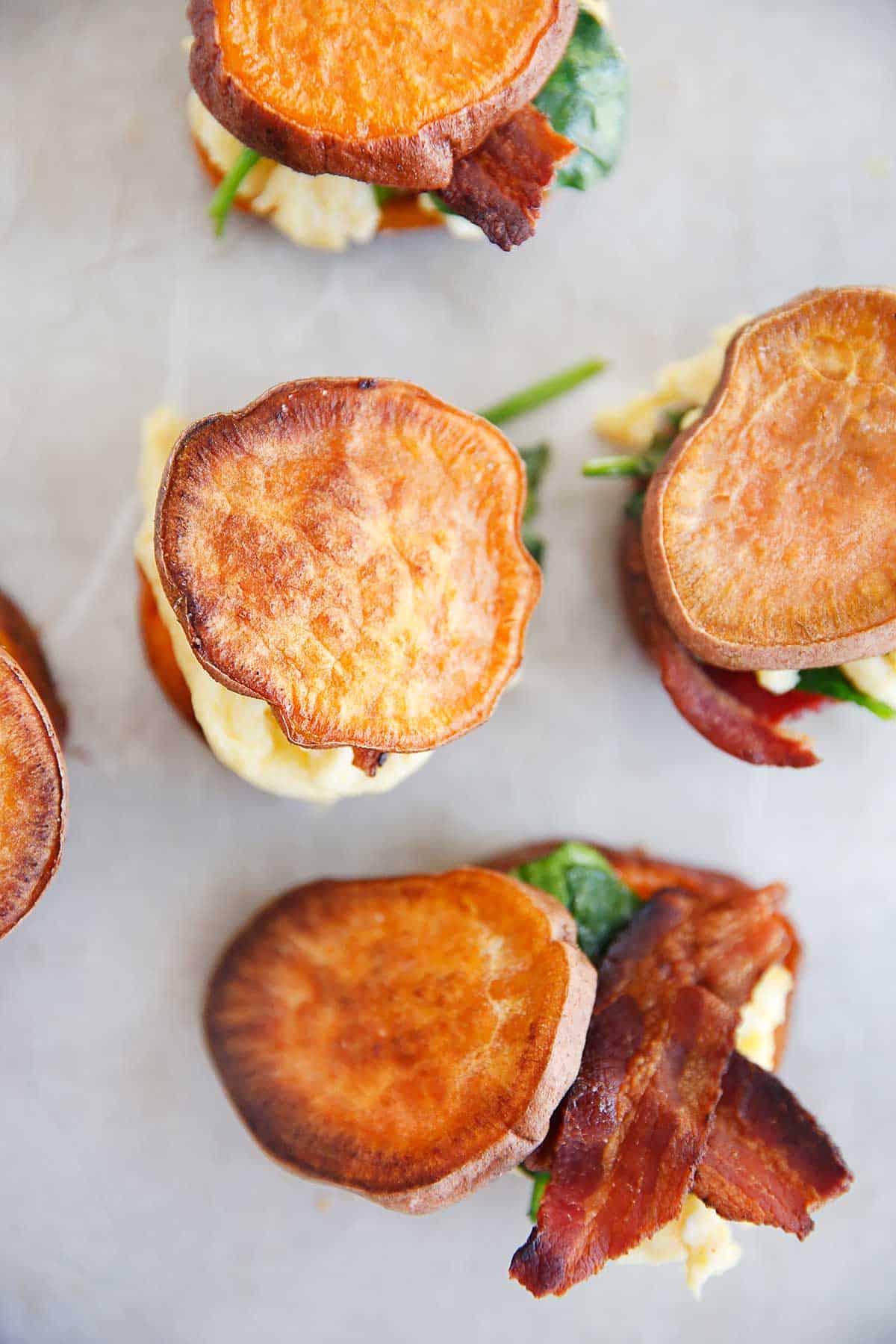 Simply roast the sweet potato, load with desired fillings, and DEVOUR! Whole30 compliant, grain-free, gluten-free, and dairy-free!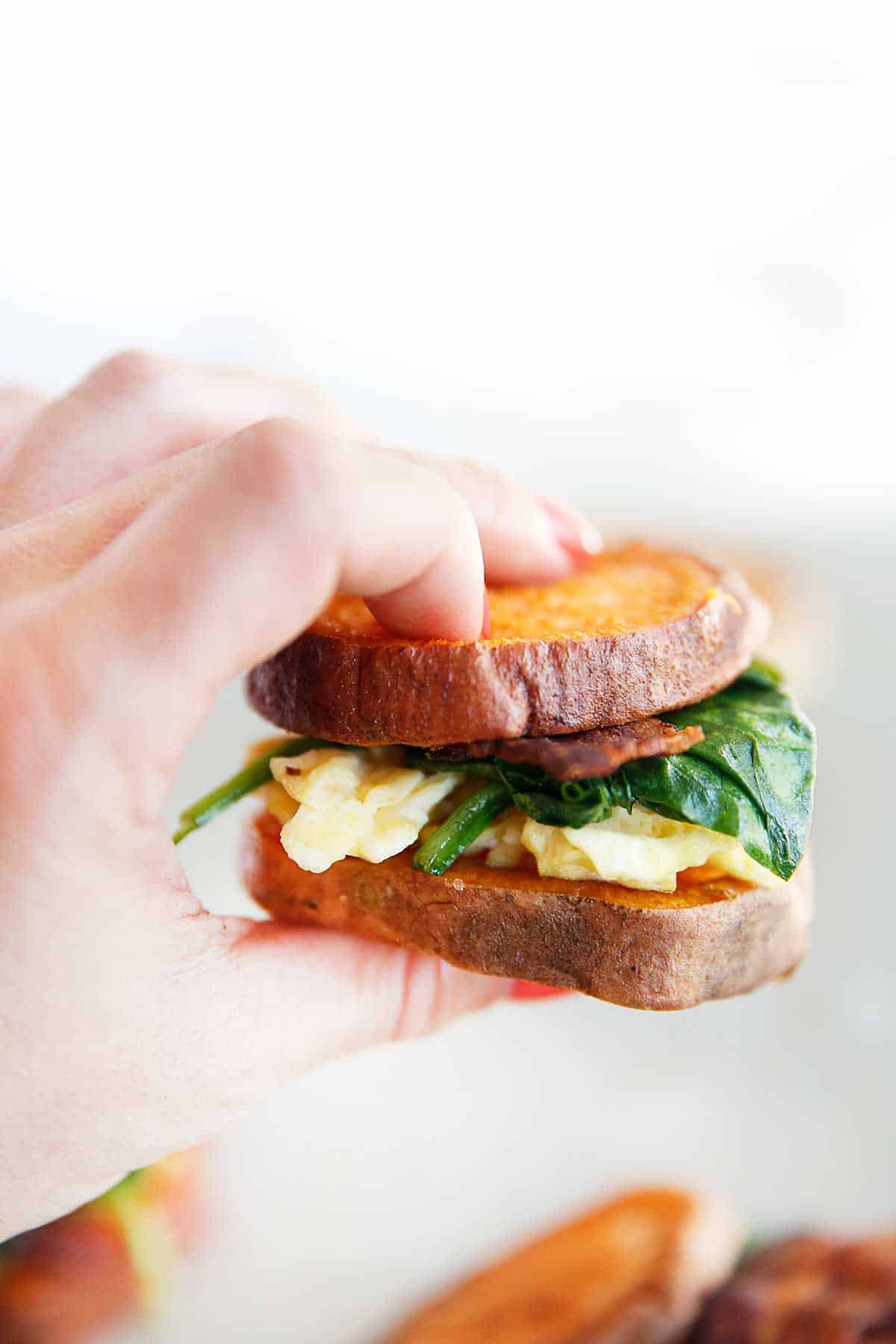 Sweet Potato Buns

---

---

Ingredients Make It Into A Breakfast Sandwich

Directions

Recipe Notes

*This recipe was updated in March, 2017.

---

Nutrition

Loading nutrition data...
Sweet Potato Buns
This slow cooker shredded chicken is an all-purpose recipe that goes with just about anything and is made easy in the crock pot! The slow cooker is one of my favorite kitchen appliances, especially if you have a busy schedule.
Slow Cooker Shredded Chicken
This basic all-purpose chicken recipe is great because you can turn it into so many things. From shredded buffalo chicken lettuce wraps to chicken soup, chicken salad, and shredded chicken tacos, this easy recipe is so simple and always delicious!
What is the best way to shred chicken?
Shred chicken with two forks!
How do you shred chicken with a mixer?
Place fully cooked chicken breasts into the KitchenAid Stand Mixer. Make sure your chicken is still warm. With your paddle attachment connected and chicken inside the mixer, turn it onto low until shredded!