Gluten Free Pecan Pie
This Gluten Free Pecan Pie is going to be a huge hit! Made with an easy almond flour crust, it's free of refined sugars and totally delicious. Serve at your next holiday gathering, or when you are in the mood for a little something sweet, but healthy!
Gluten Free Pecan Pie
This gorgeous Healthy Pecan Pie might look difficult to make, but it's actually quite simple. This gluten free pecan pie has a delicious gluten-free buttery crust, and every bite has that sweet, warm and gooey, pecan pie taste you've always loved. But this one? It's made without any refined sugar or corn syrup, so you can feel good about serving this up.
Ingredients for Healthy Pecan Pie
Preparing the Gluten Free Pie Dough
We are using our classic Gluten-Free Pie Crust for this recipe. If you want to read more about it, check out this post. While we typically call for chilling that pie dough before rolling it out, we found it easier for this pie to pat it into the tart pan right after making it.
Expect the dough to be soft like playdough. It is easiest to scrape it out of the food processor with a rubber spatula and then place it on a lightly tapioca dusted work surface. To prevent it from sticking to your hands, have a bowl of extra tapioca flour near by that you can dust on your hands and the dough to prevent it from sticking to you since it is soft.
How to Decorate the Top of the Pie
The recipe calls for pouring in the chopped pecan pie filling and then decorating the top of the pie with additional whole pecans.Traditionally pecans are covering the filling below. However, you can garnish the pie whichever way you'd like. Get creative! We choose to lay the pecans in a circle around the edges of the pie, but leave the middle with the exposed filling.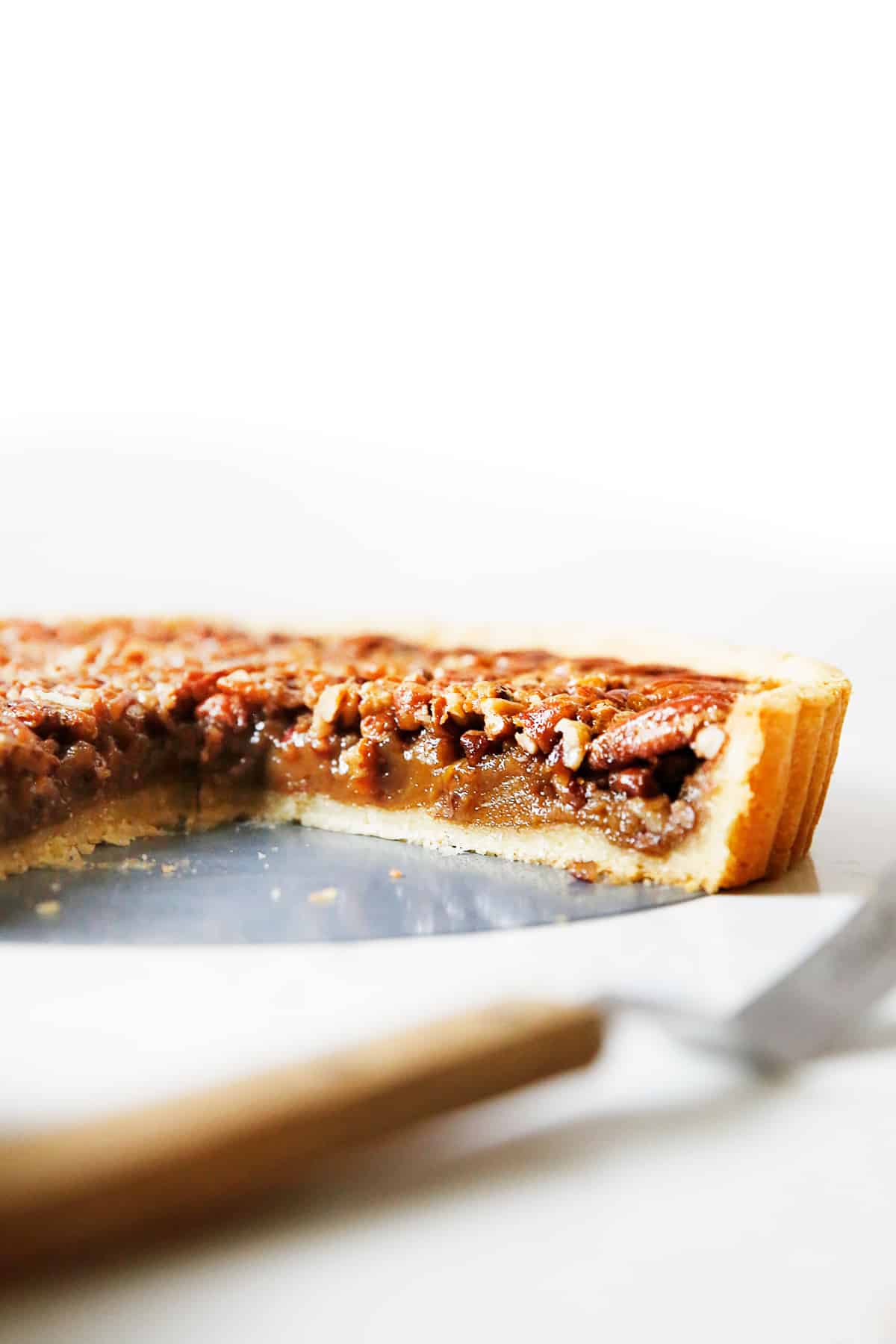 Can you make this Gluten Free Pecan Pie ahead of time?
Pies are perfect to break down into steps to make the whole process easier. The dough for this pie can be made up to two days ahead of time. The filling must be made right before you are ready to bake. But the whole pie can be baked up to two days ahead of time. Cover and keep at room temperature until ready to serve.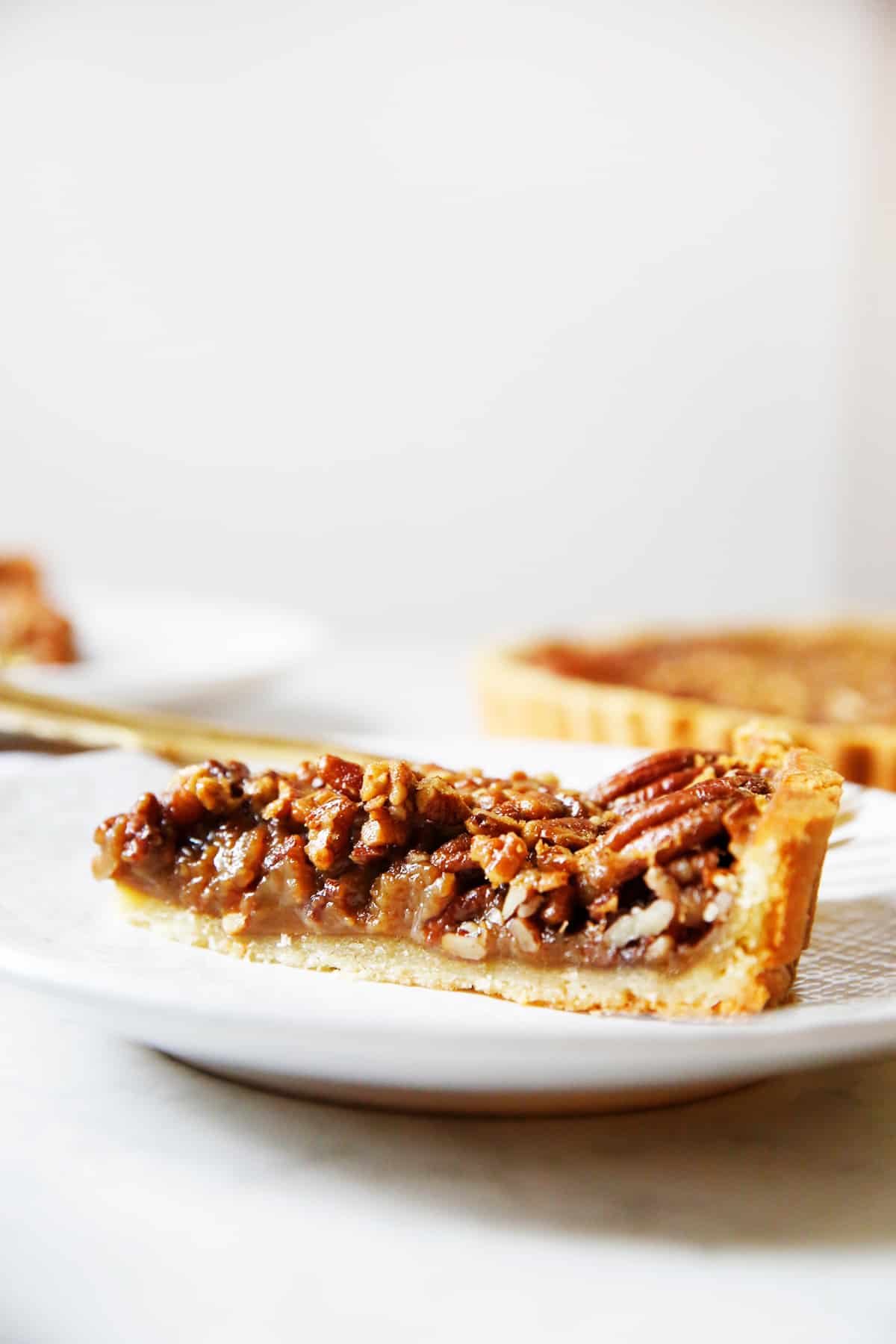 If you like this holiday pie, check out these others:
Watch the video:
---
[yumprint-recipe id='224′]