How To Make The BEST Taco Meat (In The Instant Pot!)
Want to make the BEST taco meat ever? This taco meat recipe is loaded with hidden veggies and is made in the Instant Pot pressure cooker! It comes together in under 30 minutes and tastes like your favorite classic, indulgent taco meat! It's whole30-compliant and a recipe the whole family will love!
How To Make The BEST Taco Meat (Instant Pot)
Growing up I LOVED Taco Bell. Yes, you read that right. I have given up my love for Taco Bell, but I haven't given up my love for classic beef tacos. This taco meat recipe tastes like the classic taco meat you love, but made healthy and delicious. From one taco lover to another, I promise you'll love this recipe! You are going to love how quickly this taco meat is to make, and how you sneak all the veggies into your families taco night!
Watch the video:
P.S. Did you know you can see all of my pressure cooker recipes in one spot? Find them all here!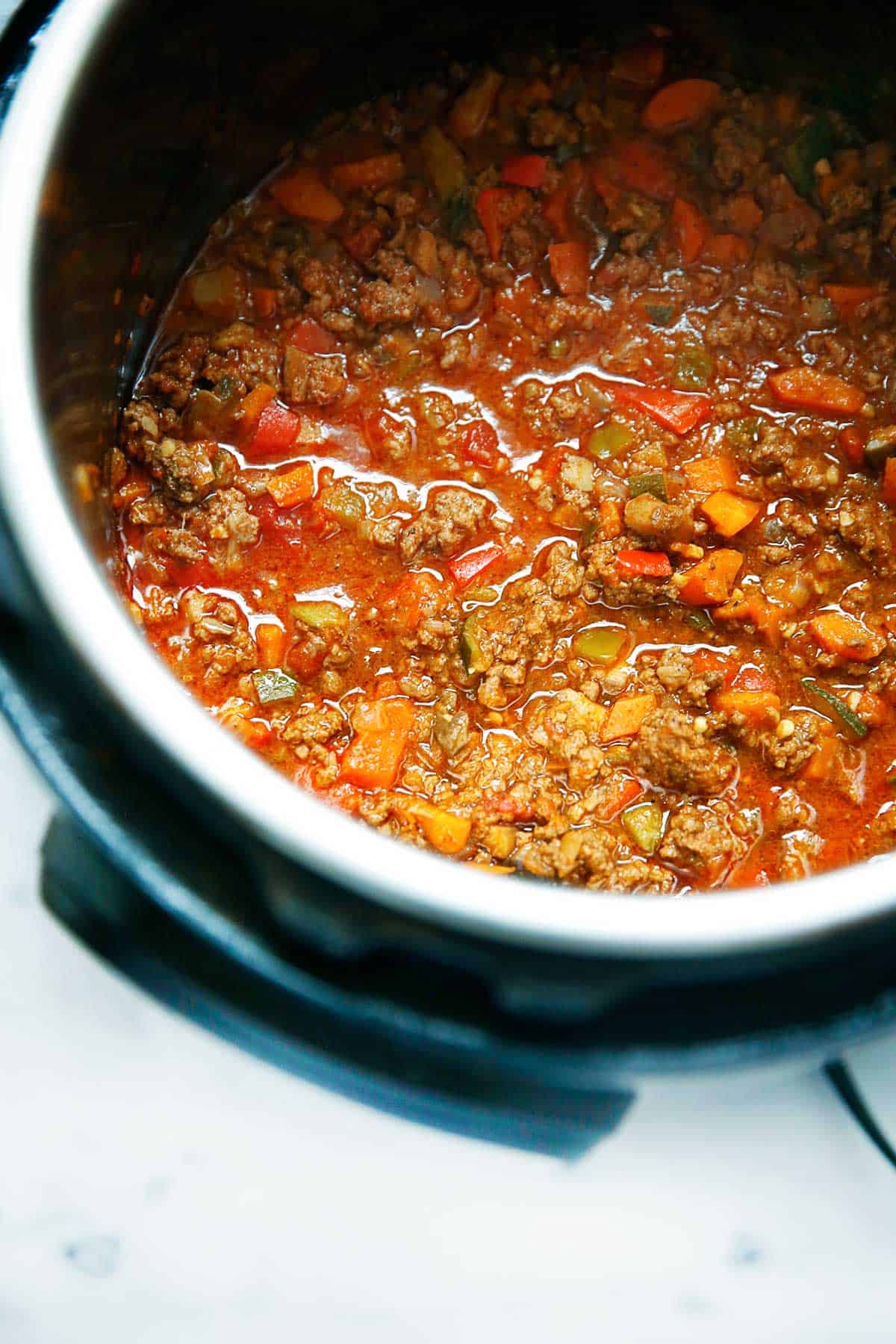 What spices do you put in taco meat?
chili powder
paprika
cumin
salt
pepper
Optional: cayenne pepper!
How much liquid do you need in an instant pot?
If you like this Instant Pot recipe, try these favorites:
How do you make the best tacos?
Follow this recipe and I promise you will have the BEST taco night ever!
How To Make The BEST Taco Meat (Instant Pot)
---
---
Ingredients
2 garlic cloves, minced
1 onion, finely diced
2 large carrots, finely diced
1 bell pepper, diced
1 cup mushrooms, diced
Optional: 1 zucchini, diced
Optional: 2 celery sticks, minced
1 pound grass-fed ground beef or ground turkey
1 teaspoon chili powder
1 teaspoon paprika
1 teaspoon cumin
1/2 teaspoon salt
1/4 teaspoon pepper
1 cup salsa of choice
At the end, add spinach
Directions
1. Saute veggies for 2-4 minutes until soft.
2. Add in the meat and cook for 2-3 minutes until browned.
3. Add in spices and mix to combine.
4. Seal the lid and then cook under high pressure for 15 minutes.
5. Turn the knob to quick release.
6. Serve and enjoy!
Recipe Notes
---
Nutrition
Loading nutrition data...