Good morning! Did you catch my Instagram pictures from this weekend? We had an awesome 24 hours in Portland, Maine this past weekend. We loved everything from the food, the cocktails, to the boutiques, friendly people, and the scenery! It's a wonderful little get away for us, being that it's just a two hour drive from Boston.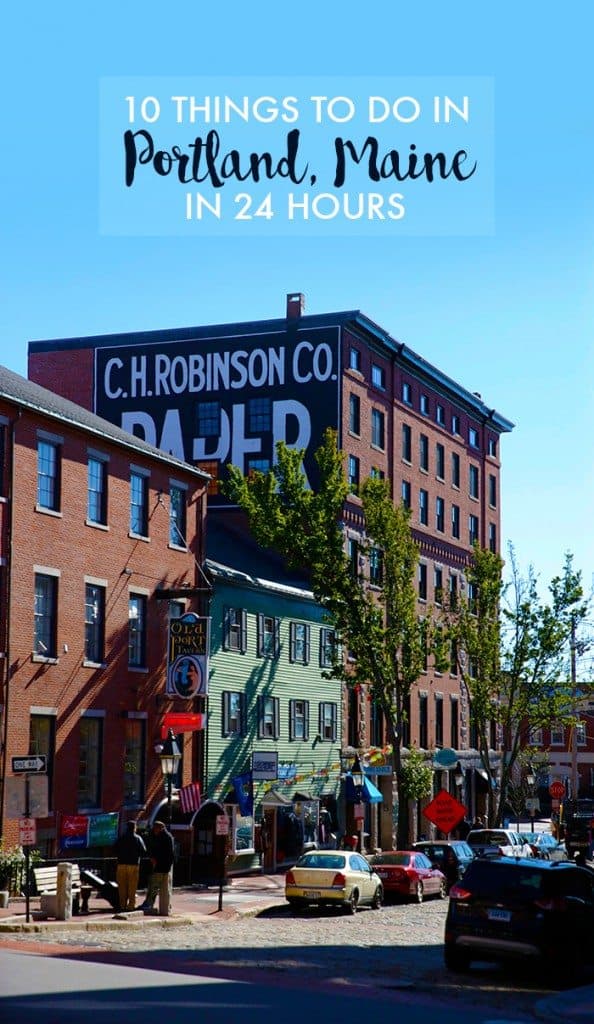 Before I get into my 10 places you must go to, let's talk about accommodations and some other little details!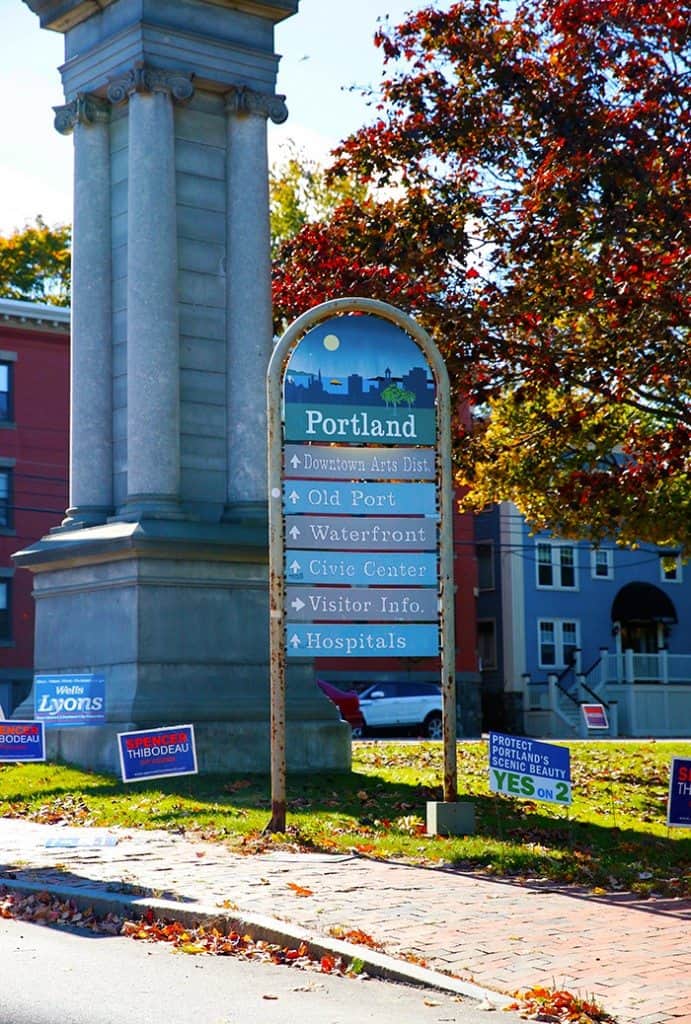 Where we stayed:
We stayed at the Portland Regency Hotel & Spa, which is part of the Historic Hotels of America. They have valet for your car which you can come and go as you please, friendly staff, and tons of history! It was beautiful, clean, had an awesome bar called The Armory, and it is in the BEST location. It is right in the heart of all the shops, restaurants, and just exactly where you want to be situated for a night in Portland. Our room had a really nice balcony which you can sit at and enjoy coffee and a newspaper in the morning. Next time we come, we are definitely taking advantage of the spa, which has a sauna, steam room, and all of the awesome spa amenities you'd be looking for!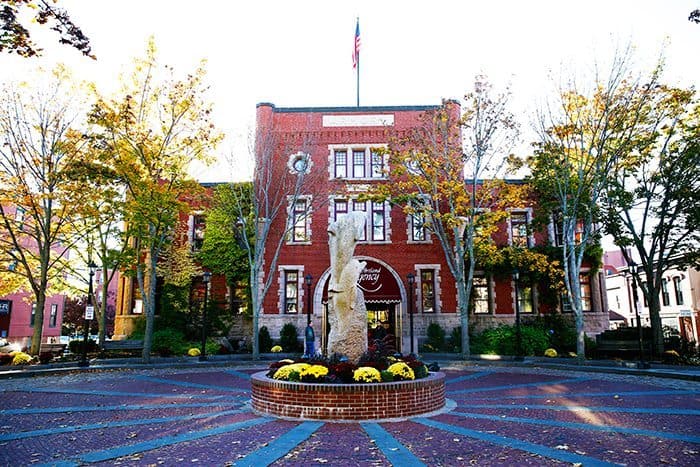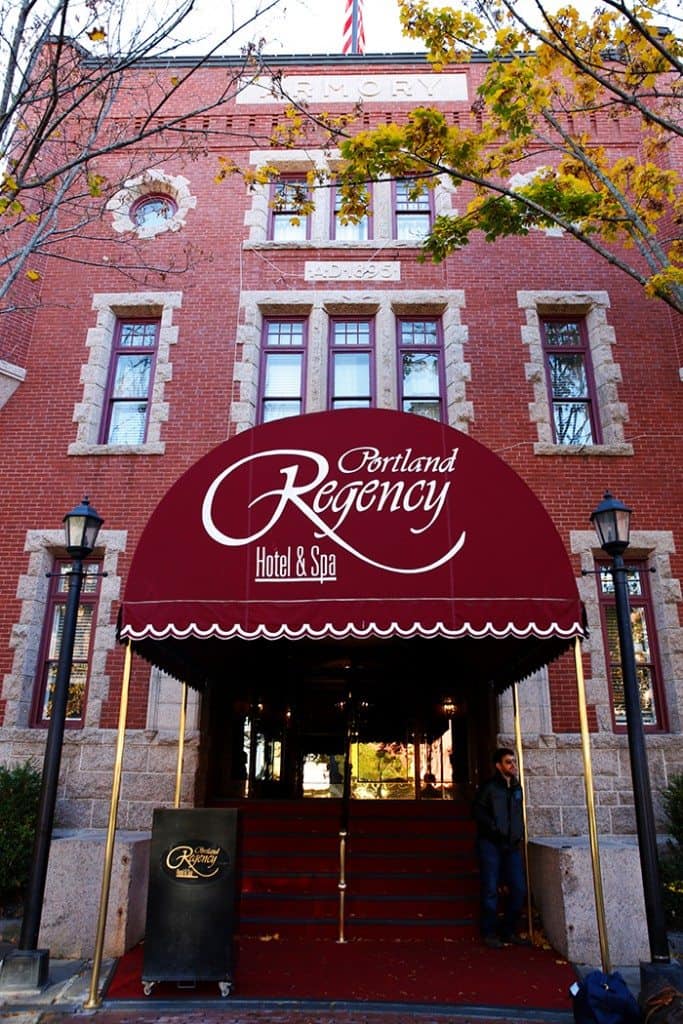 Portland is such an awesome city because within the 24 hours we were there, we felt like we knew already our way around! There is so much to do in this city. It felt like a smaller Boston with tons of character. P.S. They do have Uber, but with where we stayed we easily walked everywhere we wanted to go.
---
Are you ready? 10 things you definitely need to do, plus some pro-tips to go along with it!
I recommend getting small plates or sharing, so you can check out a variety of places. Keep in mind that most places do not take reservations so be prepared for a bit of a wait. Also keep in mind that this is from a foodie perspective, so we did a lot of eating 😉
1. Have fries at Duck Fat
I wouldn't go here for lunch (if you eat like me), since it's mostly paninis. Their poutine and fries are worth checking out though for sure. Pro tip: While waiting, have a drink next door at East Ender. May I suggest the Lemon Drop Martini! It was one of my favorite cocktails of the trip.
2. Have a cocktail and a bite at Eventide Oyster
We ordered the Lobster Stew which I cannot wait to recreate. Mike and I agree this was definitely a favorite. He loved the old fashioned he ordered, and I got their version of boozy lemonade.
The gluten-free chocolate sea salt is INSANE.
4. Walk around Old Port
There are awesome little boutiques, tons of fun stores to pop into, and of course more restaurants and unique bars to try. Milk Street, Market Street, Exchange Street, and Congress Street are where we spent most of this time. We liked Motifs for little fun gifts!
5. Pop into

Central Provisions

for a cocktail and a snack
We ordered the spicy raw beef salad and the bluefin tuna crudo- both were excellent! Mike had a Bloody Mary and I had one of their fun cocktails.
6. Head to Bam Bam Bakery for a gluten-free treat
We had the Espresso Chocolate Chip Muffin and it was delicious.
7. Head 20 minutes out to Cape Elizabeth and check out the gorgeous Portland Head Lighthouse and scenery
This is an awesome warm-day activity.
The owner Steve is SO friendly and will school you on everything you need to know about bitters in 20 minutes.
9. Have brunch at Bayside American Cafe (formerly known as Bintliff's)
We came here Sunday morning before heading out. We got there around 9:15 and had a 20 or so minute wait. By the time we were there for 10 minutes, the wait went up to 45-1 hour! Get their early or be prepared you might have to wait! It's worth it. We tried a few things that were all fantastic, but their homemade smoked salmon was out of this world.
10. Grab another donut at The Holy Donut
Yes, I'm serious.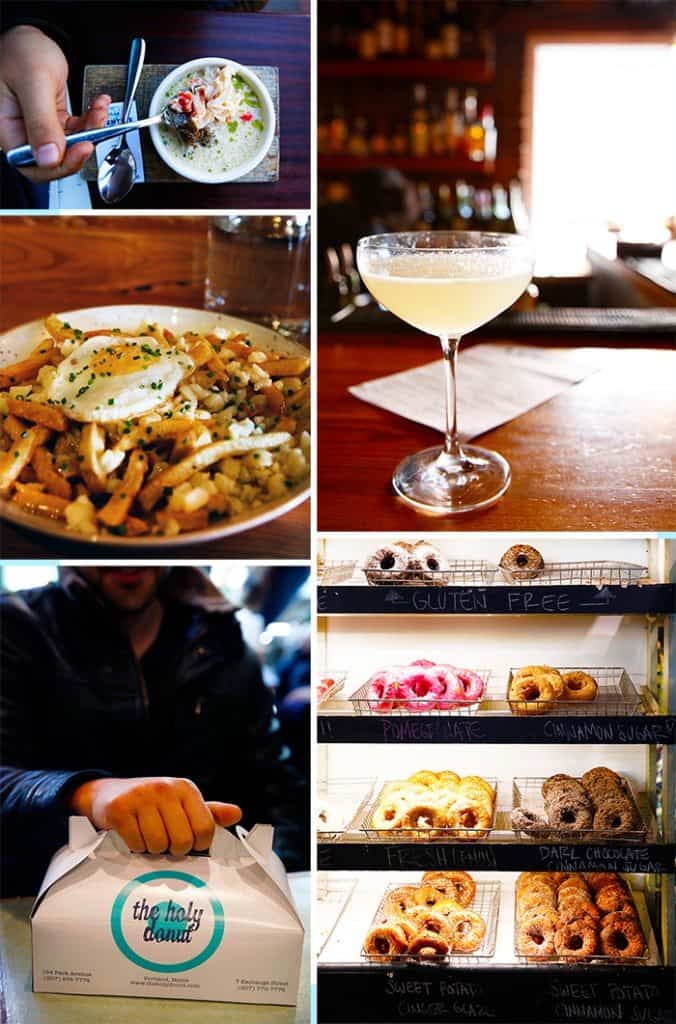 Places we didn't make it that we are definitely getting to next time:
Boda (Thai) for a meal

Hunt and Alpine for a cocktail

Fore Street for a cocktail and food

I also heard that Grace, Street & Co, and Fifty-Five are phenomenal choices.

Another suggestion we received was to take the mailboat tour which brings mail to all of the small surrounding islands. We heard it's really wonderful (and it's BYOB), but it was a little too cold for us to brave. Plus, with only 24 hours, we wanted to explore the town more.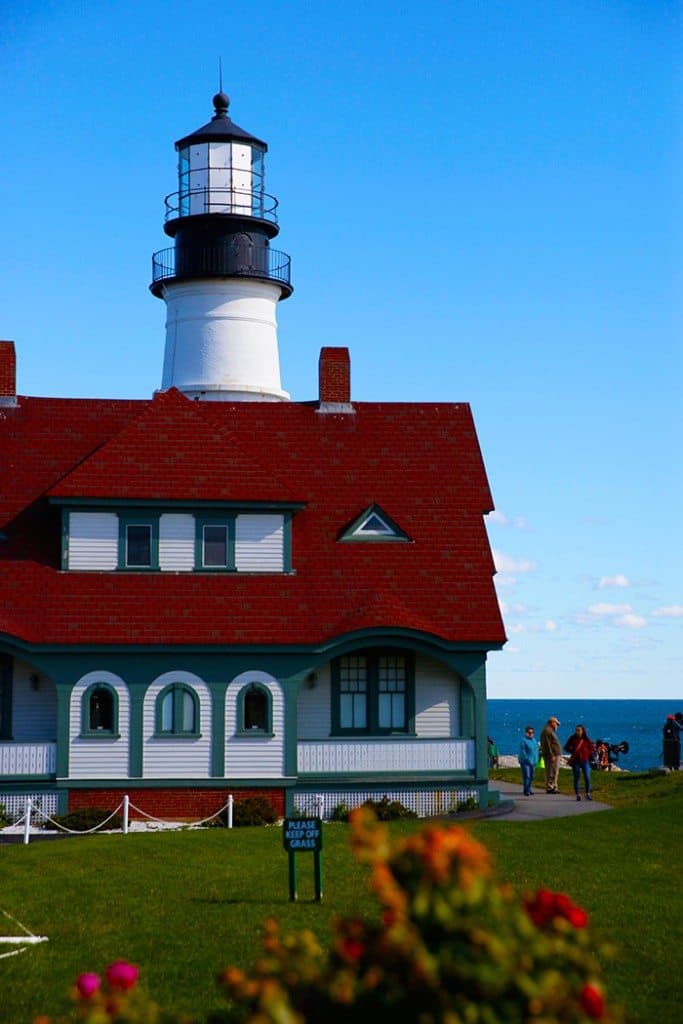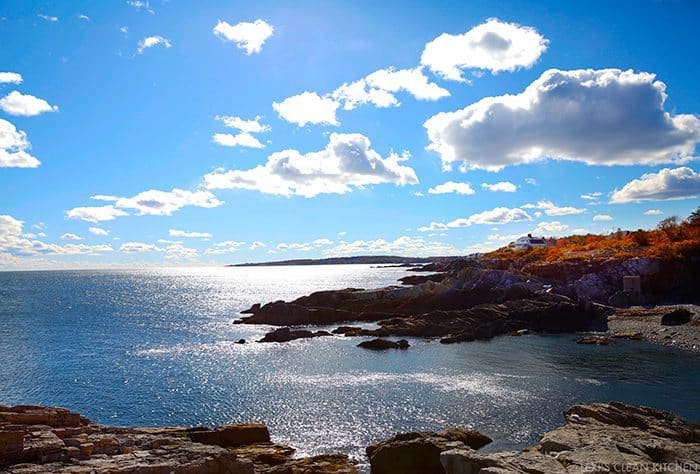 This is not a sponsored post. We did receive complimentary hotel accommodations. All opinions are 100% always my own.
Have you been to Portland, Maine? What was your favorite thing to do?
---