Chicken Pinchos with Chermoula & What to do in Phoenix, Arizona
Last month I visited Phoenix Arizona with my friend Cassy from Fed & Fit, and we had so much fun! Not only am I sharing this fabulous Chicken Pinchos with Chermoula today from our dinner at Prado. But I'm also sharing where to stay, what to do, and where to eat in Phoenix, AZ! This is a fabulous travel destination spot with SO much to do, and lots to eat!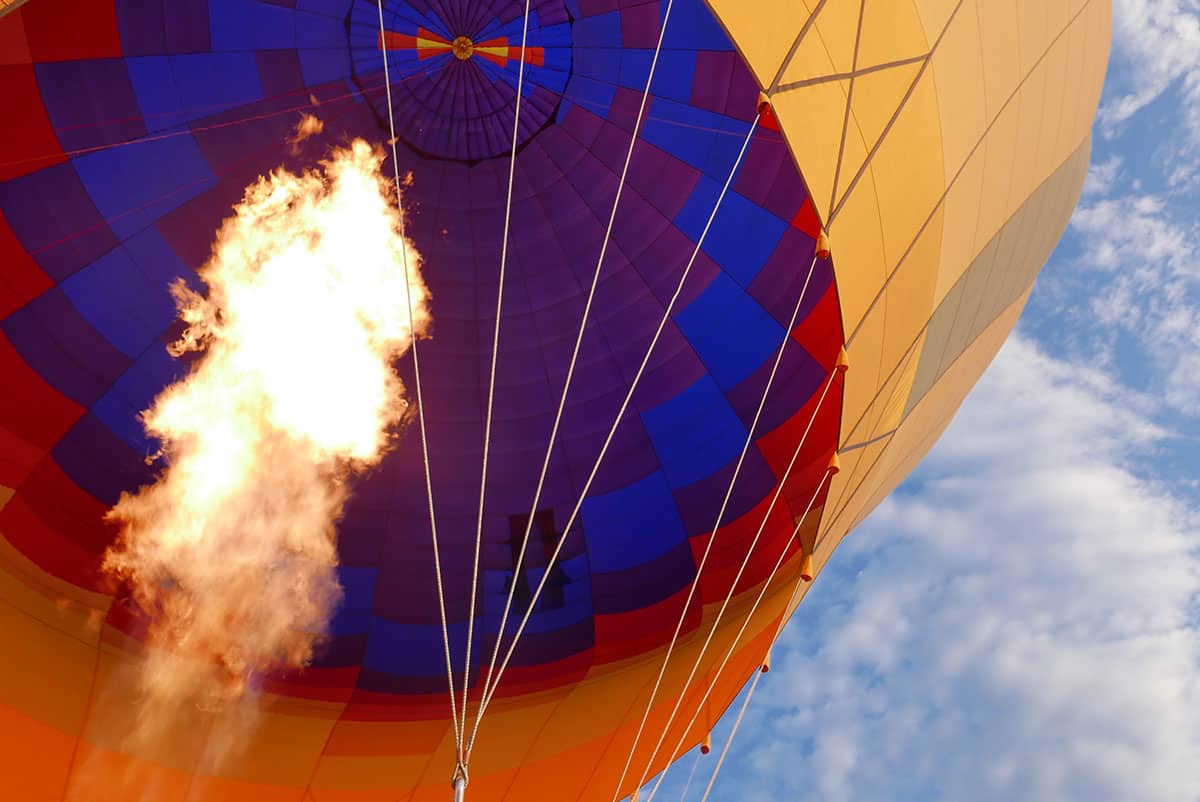 Where We Stayed:
We stayed here for the first few days of our stay. The property was BIG, where you definitely need to take advantage of the hotel's golf cart service to get from A to B, but it definitely has some great amenities for a family. There is an extensive water park with a lazy river and a fabulous spa (I had the most wonderful facial with Susan).
Omni Scottsdale Resort & Spa at Montelucia
This hotel was dreamy and total luxury. You feel like you are in another country! It's located right near the iconic Camelback Mountain which we walked to and hiked, and near tons of restaurants. There is a bustling popular pool for the guests, friendly staff, a cute morning coffee shop with healthy options,  an amazing restaurant called Prado, with amazing food from chef de Cuisine Smail Yaakoubi (this recipe included), and so much more. I highly recommend staying at the Omni!
Where We Ate:
Healthy eats at Flower Child: I've eaten at Flower Child in Austin, Texas and it is a great place to grab healthy bites, fresh teas, and plenty of gluten-free & paleo-friendly options!
Breakfast hosted in Morning Glory at The Farm at South Mountain: This was one of my favorite breakfast experiences. On a fabulous working farm, and one of the best Huevos Rancheros I've had!
Lunch hosted at Ocotillo Restaurant: Foodie heaven. Each dish was so fabulous! I highly recommend eating here if you're in the area, it will not disappoint! It's near the Heard Museum, so you can head from the museum to lunch or dinner!
Dinner at Prado at the Omni: Chef de Cuisine Smail Yaakoubi was a total sweetheart and seriously  knows what he's doing. We did the tapas chef's tasting at the tapas bar and it was truly an amazing meal. You definitely don't need to stay in the hotel to go visit!
Another spot to check out: Dinner at Sumo Maya ! We popped in here for an impromptu meal and the vibes were so much fun! A great spot for a bachelorette party dinner, girls night out, or a weekend date night!
We heard of other fabulous places to eat and coffee shops to try, and I will definitely be going back to this fabulous culinary destination!
What We Did:
Visit Heard Museum: I absolutely loved this museum and highly recommend a guided tour and then walking through the Boarding School Exhibit. It was so powerful and completely immerses you into the story.
Desert Botanical Garden: A beautiful spot to see amazing desert plants!
Sunrise Hot Air Balloon Adventure by Hot Air Expeditions: One of the coolest experiences I've had. I highly recommend trying this if you're looking for a bucket list adventure! It's not scary, I promise!
Spa at the Native American-inspired Aji Spa: This spa was magical and total bliss. We relaxed, sat by the pool, ordered lunch, got a unique spa treatment, and learned all about the culture the Nima tribe.
Guided hike along Camelback Mountain (Echo Trail): This was a total accomplishment! We were so proud when we got to the top. This was the harder of the two trails and definitely wasn't a nature walk. Tips: bring lots of water and budget about 3 hours total. If you're at the Omni, we had a wonderful guide come with us and I highly recommend it!
Travel:
There are plenty of Ubers, so no need to rent a car! The PHX airport was a close, 20-minute drive from everywhere we stayed!
---
This Chicken Pinchos with Chermoula is marinated to perfection. It is flavorful, loaded with fresh herbs and ingredients, and the ultimate chicken dinner recipe or appetizer starter!
This dreamy marinade and sauce will become a staple in your home when making chicken!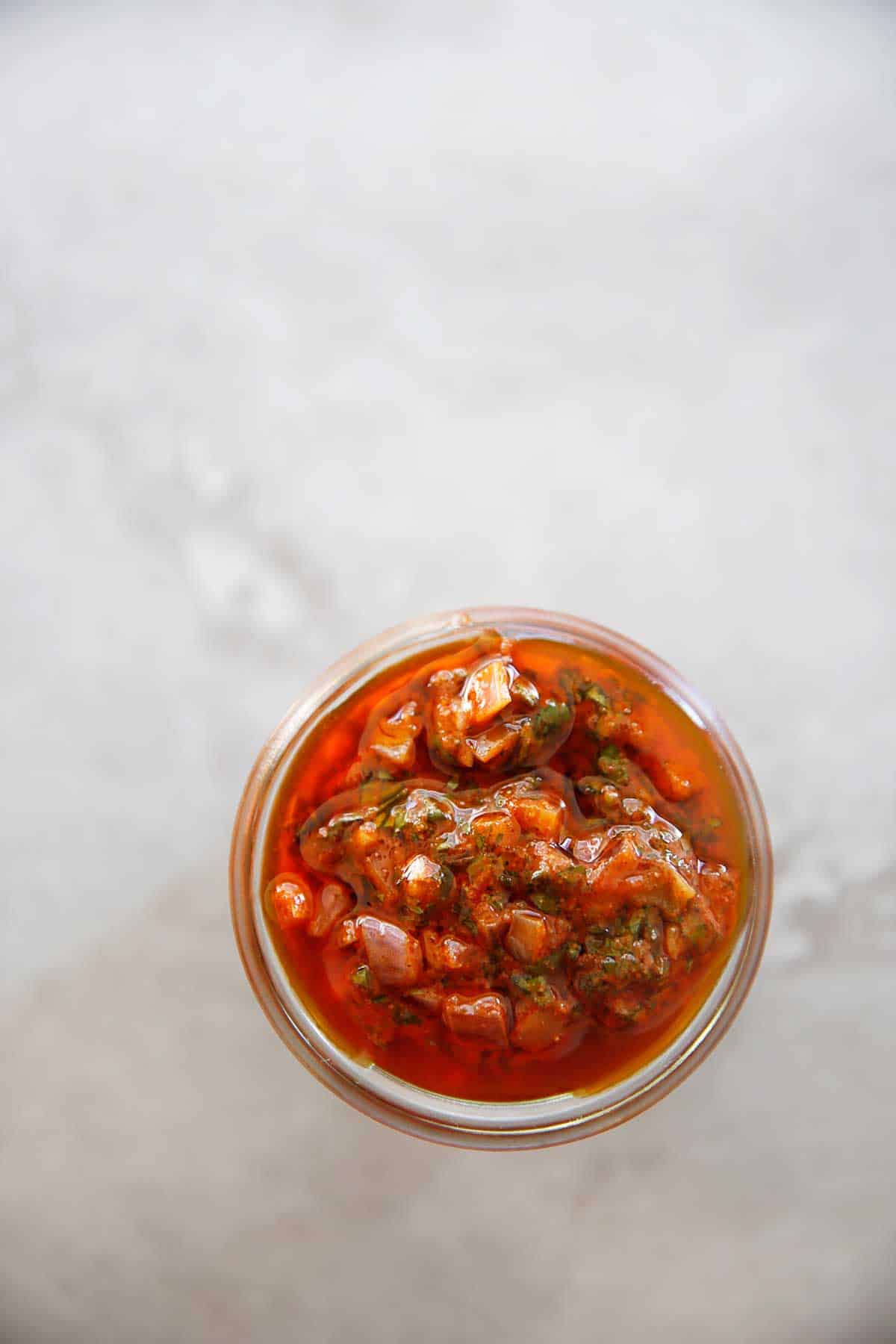 You will absolutely love this dish.
Chicken Pinchos with Chermoula
---
---
Ingredients
For the Chicken

2 pounds chicken thigh meat
1 tablespoon paprika
1 tablespoon cumin
1/2 tablespoon onion powder
1/2 tablespoon garlic powder
1/2 teaspoon turmeric
1/4 teaspoon cinnamon
1/2 teaspoon ginger powder
1/4 teaspoon cayenne pepper
1/4 cup olive oil
1 lemon, juiced
1/5 tablespoon oregano
1 cup greek yogurt

Chermoula Sauce

1/2 cup cilantro, chopped
1/2 cup parsley, chopped
1/4 cup chopped shallot
2 garlic cloves, minced
1 tablespoon paprika
1/2 tablespoon cumin
tablespoon turmeric
1/4 teaspoon cinnamon
1/4 teaspoon ginger powder
1/4 teaspoon cayenne pepper
1/4 cup olive oil
1 lemon, juiced
Salt, to taste
Directions
Place all marinade ingredient in mixing bowl and mix well.
Marinate chicken thigh meat with the marinade and store it over night.
The next day, season chicken with salt & pepper and grill until cooked.
Chermoula sauce: Place all ingredients in mixing bowl and mix well. Add salt and pepper to taste.
Serving: Spoon the Chermola over chicken, toss and serve!
Recipe from Chef de Cuisine Smail Yaakoubi of Prado Restaurant at the Omni Scottsdale.
---
Nutrition
Loading nutrition data...
Disclaimer: A big thanks to
Visit Phoenix
for hosting us on this trip! I was not paid to write this post, but did receive complimentary stay and amenities while on the trip. I value my integrity and never recommend places or things to do that I don't think you would 1000% love. All thoughts, photos, and opinions here are always, 100% my own.
9 comments
October 20, 2017
This website may at times receive a small affiliate commission for products that we shared with you in our posts. Although we may receive a commission for linking certain products, there's no additional costs to you and all of our opinion and suggestions are 100% our own and unbiased. That's our promise to you!
Subscribe to get our FREE clean eating guide!
Join our email list TODAY to start recieving our newsletter weekly, access to exclusive content and deals, *and* a FREE complete 24-page clean eating guide!