Summer time means grilling time! Grilling tends to be a pretty healthy cooking method — plus it lends itself to sitting outside and throwing BBQs! Summer doesn't get any better. All grilling methods are not created equal, though. Here are fifteen of my best tips for how to grill!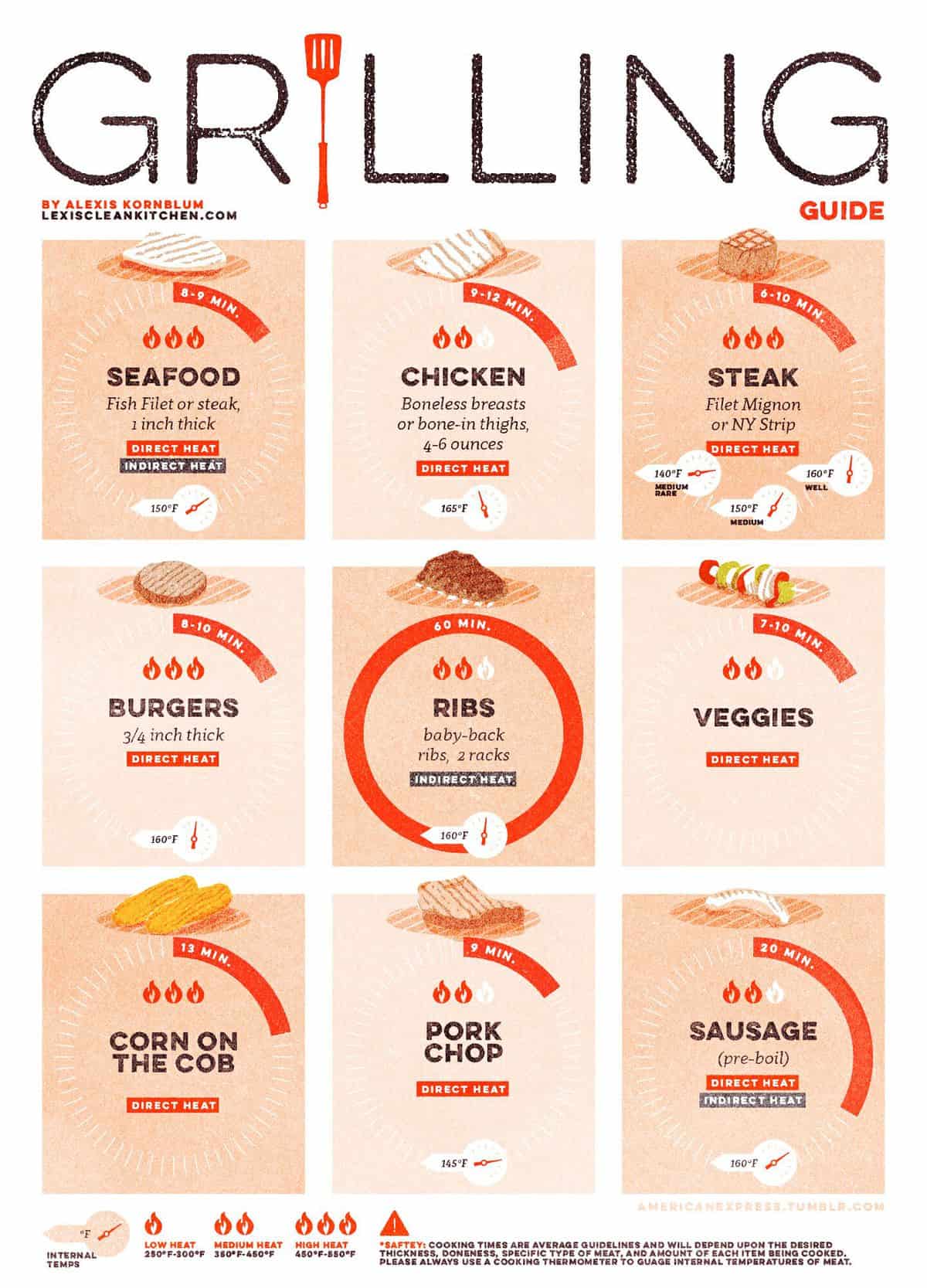 15 Tips for Ultimate Summer Grilling
For all your BBQ needs.
---
1. Clean your grill. Even if you're pretty sure your grill is clean from its last use, it never hurts to give it a little extra TLC before you start another cooking session, because grill grates that aren't clean can cause sticking (and weird flavors). Scrub the hot grate with a wire brush, then brush it with your oil of choice — and grill away!
2. Heat it up! Don't turn your grill on and expect to start cooking right away, it needs plenty of time to preheat. The exact amount of time will differ from grill to grill, but for ideal cooking, it should be hot enough that you can't hold your hand over it for more than two seconds, which usually takes between fifteen and twenty-five minutes. Use the preheat time to remove any meat from the fridge. You'll get the best results when meat has time to come to room temperature.
3. Start with salt. No matter what meat you're grilling or how you're preparing it, there's a basic rule number-one when it comes to the BBQ: always season with salt first. A generous dusting of salt will help bring out the flavor of your meat and will keep it juicy while it's heating. And don't worry about the flavor — your finished product will only taste salty if you add too much after cooking.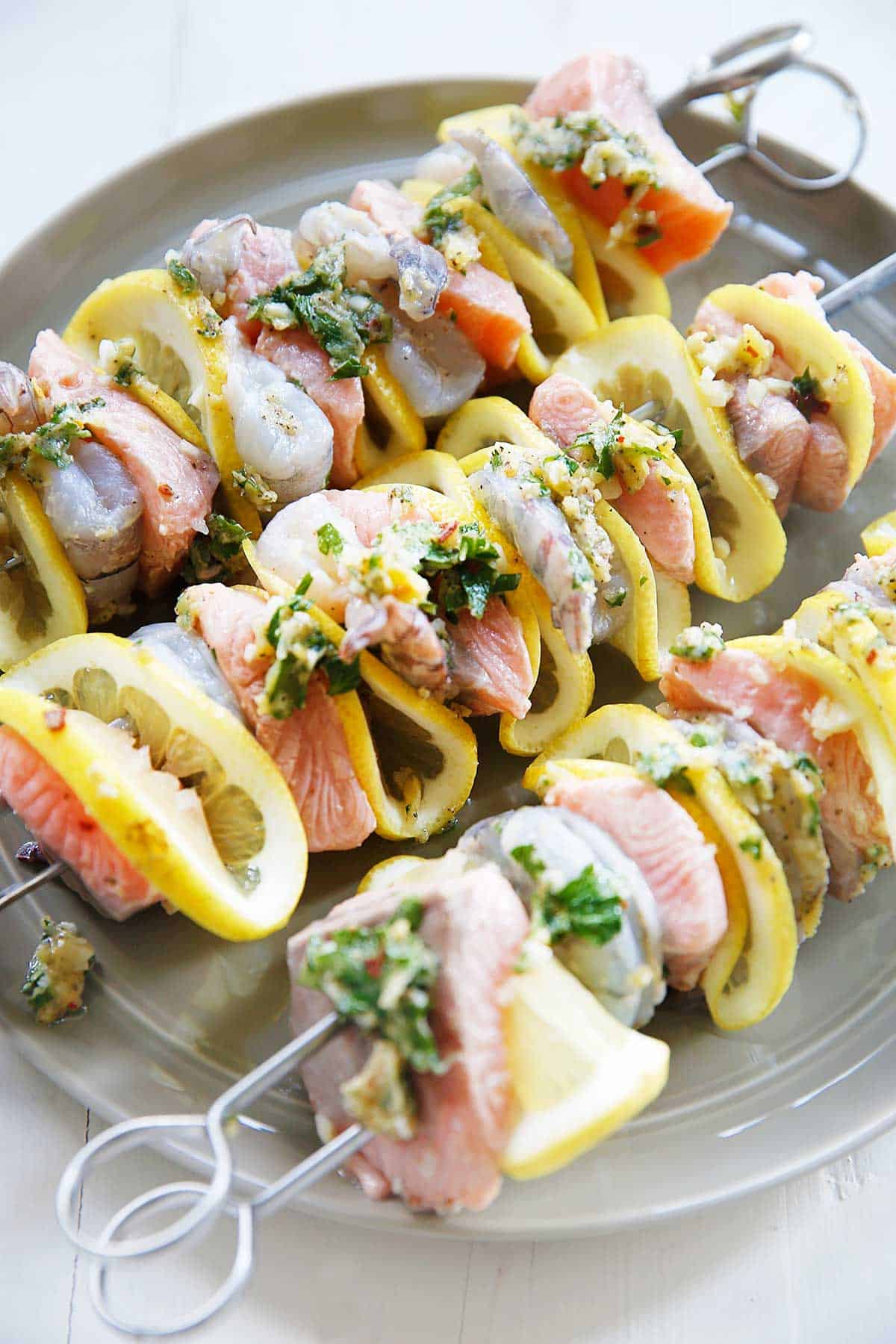 4. Marinate or season your chicken. The word "marinade" might sound a little fancy, but making one doesn't have to be difficult. All you need for the perfect flavor on your grilled chicken is a combo of oil (we like avocado oil), acid (lemon or lime juice or vinegar) and spices (dried or fresh) and salt and pepper.
5. Pat steak dry after marinating. You can use a simple marinade for your grilled steaks, as well, but you'll want to be extra careful to pat red meat dry before putting it over the heat. Marinated, wet red meat won't get that nice sear on it!
6. Season burgers. Classic burgers are always a crowd-pleaser, but you can uplevel your patties by adding an extra dash of extra-virgin olive oil. I also love stuffing or seasoning our burgers with a mix of sea salt, garlic, and finely-diced onion. These little additions will keep the fat content of your burger moist and that much more yummy.
7. Don't flip steak too frequently. It may make you feel like the queen of the grill to flip that steak every few minutes, but this technique is not going to yield you the best results. Instead, flip your steak only once. Steaks that are one-inch thick should be cooked for three minutes per side on high heat for rare, four minutes on each side for medium rare, and five minutes on each side for medium.
8. Add veggie! Too often, we forget how delicious grilled vegetables can be in the mix of burgers and steak and chicken and all of the other meats. But if you struggle to squeeze more veggies into your diet, putting some on the BBQ is a great solution! Almost any vegetable can be delicious on the grill with a coating of oil and spices.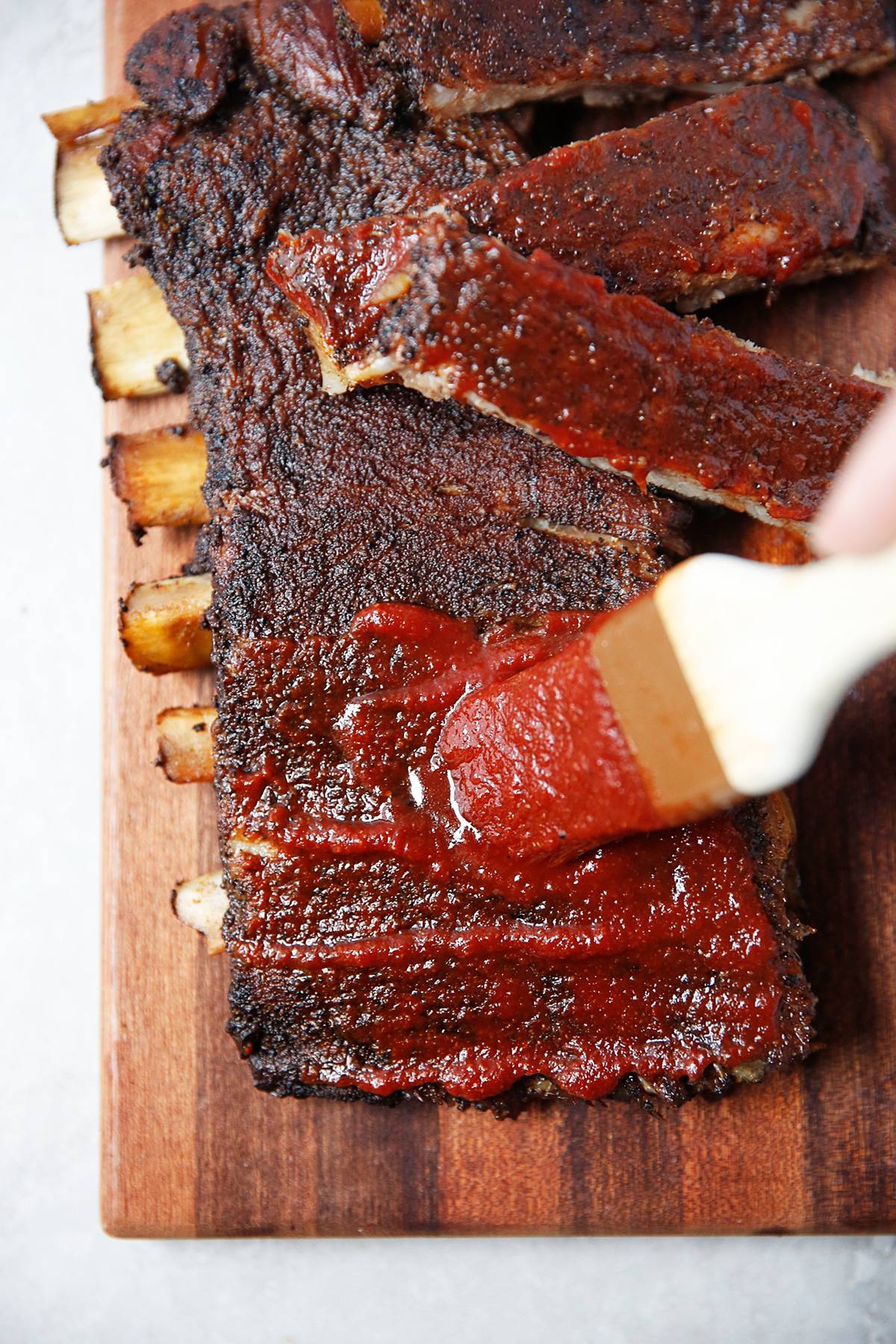 9. Sauce ribs at the right time. There are few things better than a bite of freshly-grilled and saucy ribs, and few things more off-putting than ribs that taste a little like burnt sugar. This flavor typically comes from sauce that's put on too early in the cooking process (because — you guessed it! — the sugar can burn). Slap sauce on those ribs in the final thirty minutes on the grill to achieve perfection.
10. Put salmon on a cedar plank. You can grab cedar planks from any local hardware store, but they're good for way more than home repair. If you soak one in salted water for about two hours, it becomes the perfect surface for grilling salmon. Put the soaked plank directly on your grill, then set the fish on top. You'll get a delicious smoky flavor.
11. Keep things where they are. Once you've placed something on the grill, you don't need to – and shouldn't! — move it around too much. And don't worry about sticking. If meat is stuck to the grates, it will typically unstick itself when it's ready to be moved.
12. Score your meat. Scoring meat basically means cutting thin slits in its surface before you cook it. As far as I'm concerned, this is a non-negotiable for grilling! When you include scoring as part of your meat prep routine, it helps the meat cook flat and pulls the juices from any delicious marinade you've prepared right into its center. More flavor!
13. Use proper spacing for skewers. Preparing kebabs? Delicious! Did you know that there's more to skewers than just spearing a few chunks of meat and veggies and hoping for the best? It's all in the spacing. Meat actually stays juicier during cooking when it's touching — but not packed too tightly against — whatever's next to it. Don't overstuff your skewers, but don't leave too much space between ingredients, either.
14. Do corn on the cob right. Does anything taste more summery than corn on the cob, fresh off the grill? I don't think so! To prepare corn for grilling open up the husks, while keeping them on the corn and remove the silk. Fold the husks back into place and soak the corn for 10 minutes in cold, salty water. Grill with the husks until the kernels are cooked and serve with a bit of grass-fed butter and a sprinkle of sea salt before putting it on the grill for fifteen to twenty minutes.
15. Give it a rest. Your food is bound to look delicious coming off the grill (especially if you follow all of these tips), but it's important to resist the urge to start eating it right away. Grilled meat is best served after five to ten minutes of rest. Pour yourself a cocktail or visit with guests while you wait!
---
This article was originally published in partnership with American Express in May 2015, but we've updated it and expanded on this topic in June 2019.