This Loaded Egg Salad is the perfect make-ahead lunch or addition to any brunch or weekday lunch! Simply mix everything in a bowl and enjoy it all week long in lettuce wraps, on salads, or even on celery sticks as a fun and healthy snack. It's the perfect keto-friendly meal that is packed with protein and healthy fats!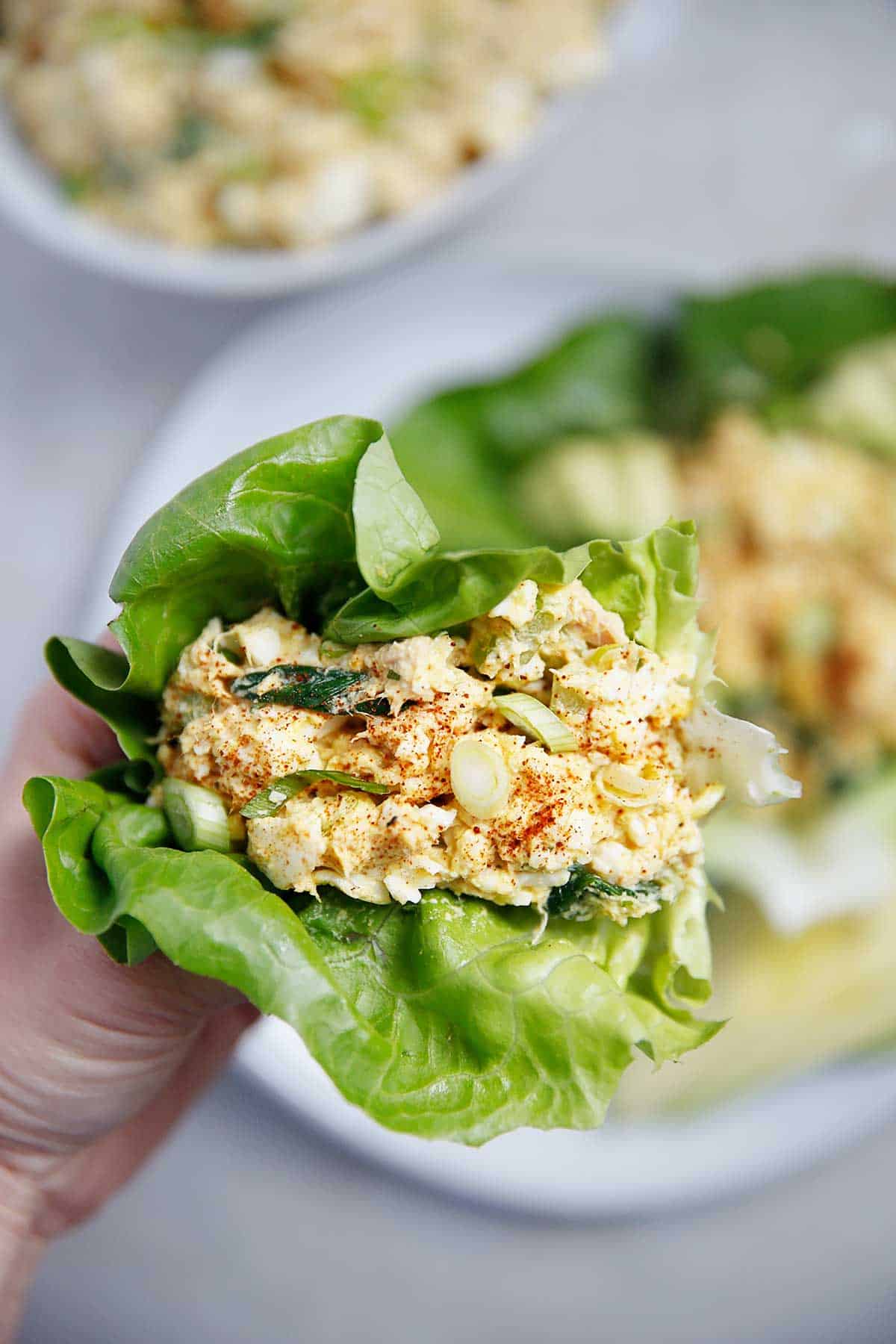 Loaded Egg Salad
I've partnered today with my friends at Genova Seafood to bring you today's loaded recipe! This egg salad is going to up your lunch game, meal prep game, or BRUNCH game! It's packed with yellowfin tuna, eggs, veggies, sautéed spinach, caramelized onions, spices, dijon, and good quality mayo!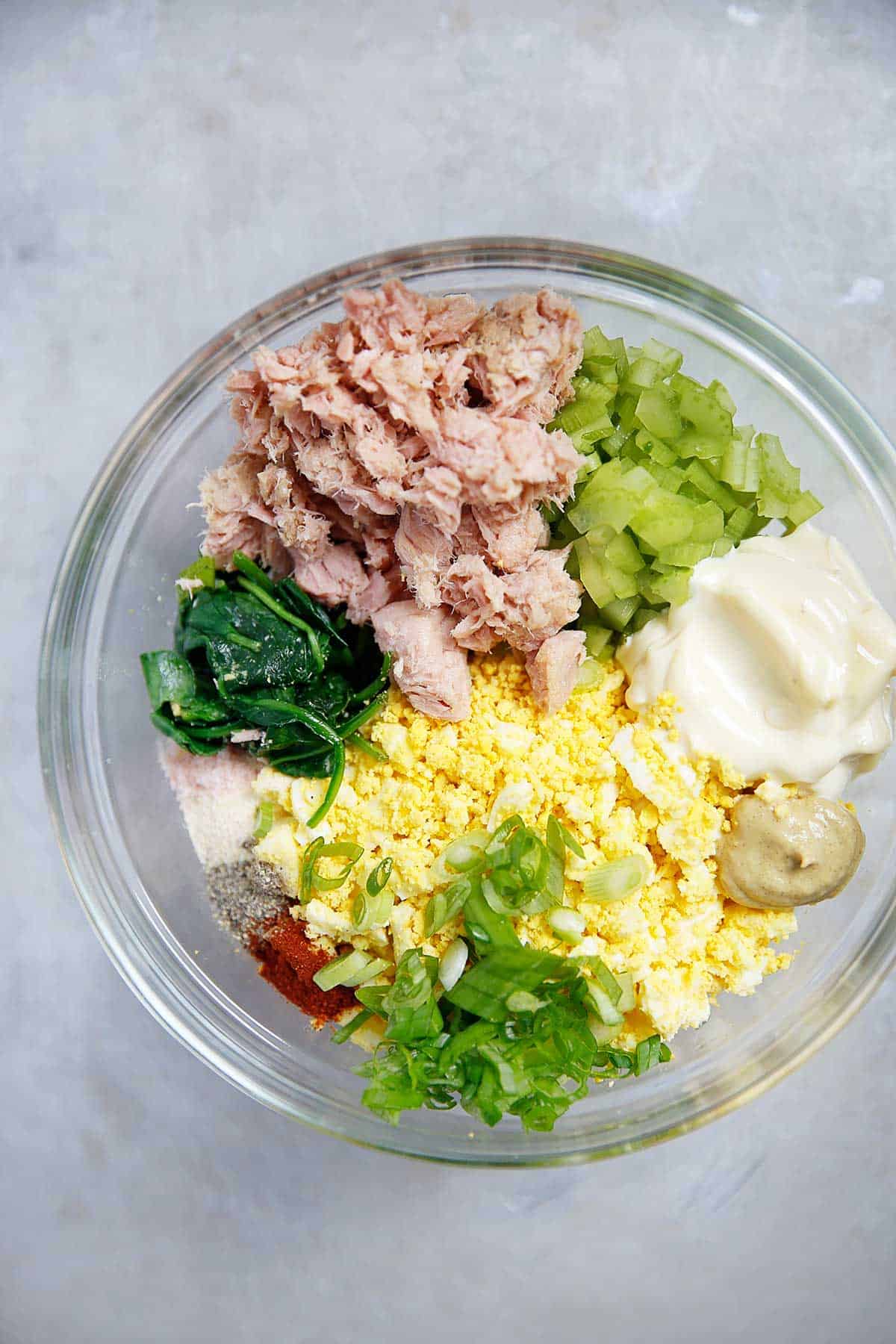 You guys! I love my go-to method of steaming hard boiled eggs instead of boiling them, but I tried making them this time in my Instant Pot and it was a total game changer. One of them was even PEELED when we opened the lid. No joke! Crazy awesome.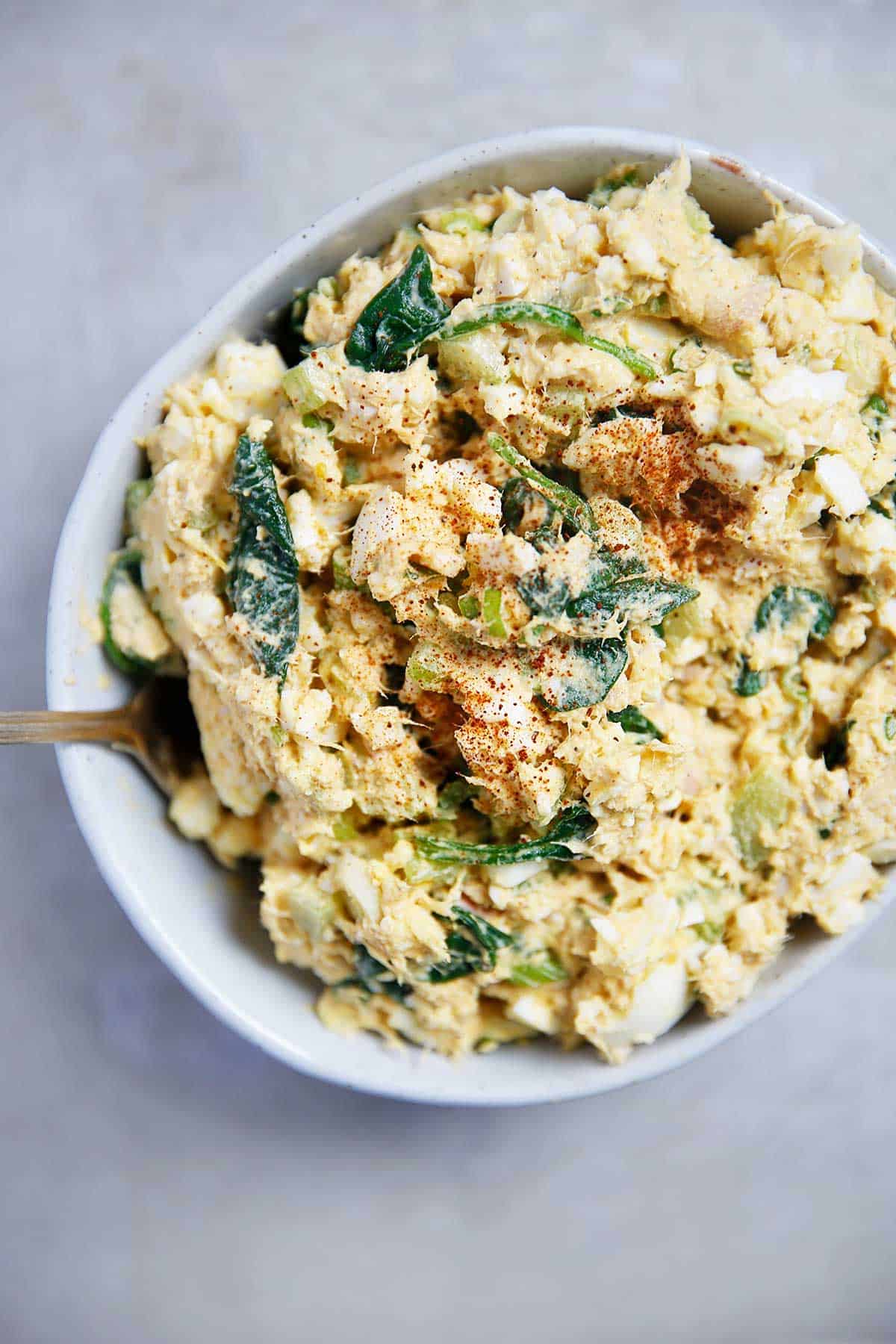 Watch the video:
What do you put in your egg salad?
You'll see we load our egg salad up! We use:
Sautéed Spinach
Caramelized Onions
Tuna
Scallions
and MORE!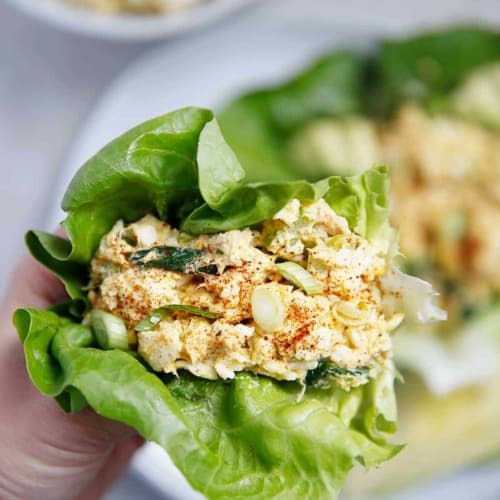 Ingredients
8

hardboiled eggs

see notes

2

cups

spinach

sautéed and cooled

1

onion

sliced, caramelized, and cooled (see notes)

1

can Genova tuna in olive oil

liquid removed

1/4

cup

finely diced celery

1/4

cup

finely diced scallions

more for garnish

1/3

cup

good quality mayo

more as needed

2

teaspoons

dijon mustard

more to taste

2

teaspoons

lemon juice

more to taste

1

teaspoon

lemon zest

1/2

teaspoon

sea salt

more to taste

1/2

teaspoon

black pepper

more to taste

1/2

teaspoon

garlic powder

1/4

teaspoon

paprika

more as garnish

1

head bibb lettuce

washed

1

Avocado

for garnish
Instructions
Chop eggs and place in a large mixing bowl along with the rest of the ingredients.

Using a spatula, mix well. Taste and adjust ingredients as needed.

Place in a serving bowl.

Carefully remove the leaves from head of lettuce. Place a generous scoop of egg salad into the lettuce and devour. You can top with a sprinkle of paprika, slices of scallion, and avocado!
Notes
How to harboil eggs in an Instant Pot: Place 1 cup of water in your pressure cooker and add in a steamer insert. Place one layer of eggs onto the insert. Cover the Instant Pot. Click manual and set for 7 minutes on high pressure. After 7 minutes, release the quick release valve. Open the lid and using tongs place the eggs in a large bowl filled with ice-water. Gently peel off shell and store in the fridge until ready to use.
How to steam hardboil eggs on the stovetop: Place 1-inch of water into a pot lined with a steamer insert. Cover and bring to a boil over high heat. Add eggs and cook for 11 minutes. Remove eggs and place in a large bowl filled with ice-water. Gently peel off shell and store in the fridge until ready to use.
Caramelized onions: In a skillet heat 1 tablespoon of grass-fed butter with onions. Sauté on medium-low heat until onions begin to caramelize and brown, but not burn. Yields about 1 cup of caramelized onions.
Nutrition
Serving:
6
g
Calories:
279
kcal
Carbohydrates:
10.7
g
Protein:
17
g
Fat:
19.4
g
Saturated Fat:
4.3
g
Cholesterol:
231
mg
Sodium:
400
mg
Fiber:
3.4
g
Sugar:
3
g
And if you don't have an Instant Pot, here's my other favorite method!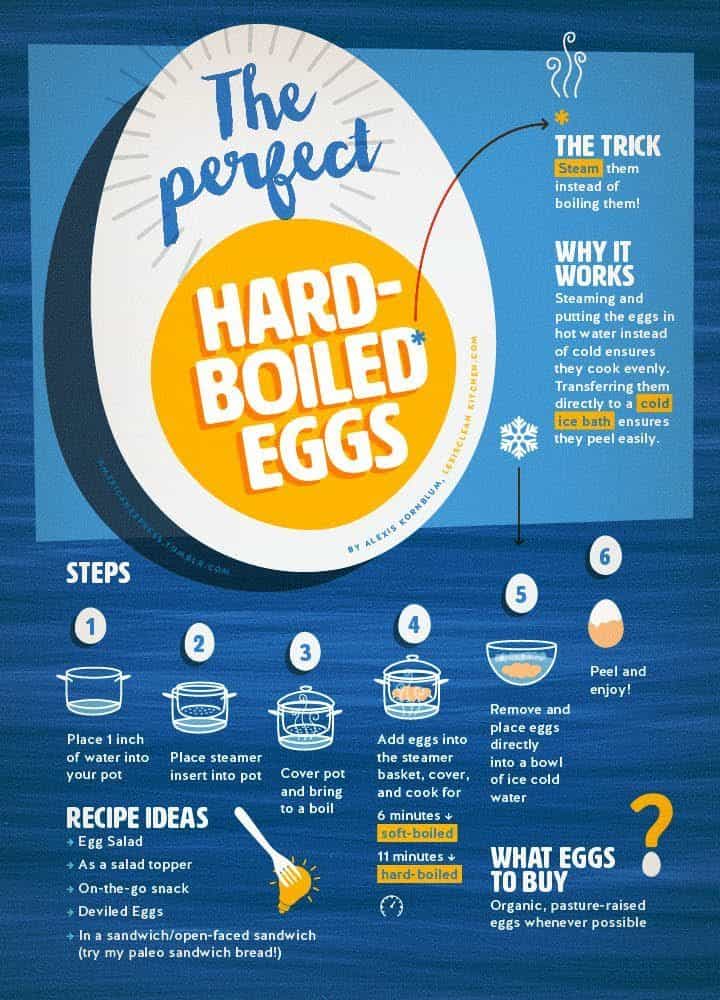 Want to know something cool?  Genova has started a program called Digital Traceability and it's pretty awesome. Genova customers simply enter the 10- to 15-digit number located on the bottom of their Yellowfin and Albacore tuna to receive answers to six specific questions:
What is My Tuna? Visitors are given an initial description of their tuna or other seafood species.
Where Was My Tuna Caught? These results include a world map showing the Food and Agriculture Organization (FAO) Area where the tuna or other seafood was caught, and a link to a species-specific stock status report from the International Seafood Sustainability Foundation (ISSF). 
What Fishing Method Was Used? This section includes both the fishing method and vessel size.
What Fishing Vessel Caught My Tuna? This information includes fishing vessel name, nation of registry and fishing trip start and end dates.
Where was My Tuna Processed and Canned? The can code indicates where the seafood was processed and canned, which may not necessarily be where it was caught. The processing method is subject to Genova's strict compliance requirements andstringent Business Ethics and Labor Code of Conduct.
How Does Genova Support Sustainability?
I love working with companies who are doing their part to show us where our food is coming from!
This post is sponsored by Genova Seafood. All opinions are always my own!