Top Pregnancy Products I've Been Loving
I'm 34 weeks into my pregnancy, so I thought I'd start to share some things that have helped me so far! If you've been following since our announcement, I then shared my very extensive baby registry and non-toxic registry items that I will be using, and I have a few more posts planned for you! Let's start with a little collection of random things that, so far, have been necessities for me throughout my first pregnancy!

My Essential Pregnancy Products
1. A Good Reusable Water Bottle:
The one tip everyone will tell you for basically any symptom or concern, drink more water. I literally don't leave home (or any room in the house) without my reusable water bottle. Seems silly, but it's a must. Here is my current favorite water bottle!  It's $20 and doesn't leave my side. I also, as you know, love my Berkey water filter systems! I have two in our home.
2. The Bump App:
I've been loving this app. Every Sunday (a new week begins) and I get to see what size baby is, facts for mom and baby, and more! I love sharing the screenshot with our family group text. It's always a great start to the new week, and the app has super informative articles, too.
3. Pregnancy Teas:
For the range of all the things… from the first trimester on. I really love Pink Stork teas, along with Traditional Medicinals. I heard EarthMama makes good ones, too!
*There is also a this morning sickness tea which I didn't try but should have!
4. Maternity Bras:
After trying many bras during my pregnancy, these were recommended (a 3-pack for $25) and they are super comfy. Definitely on the super full coverage side. I'm also liking these bras.
5. Body & Belly Essentials
Strong (even safer) scents haven't been my favorite during pregnancy, so these have all been perfect. Plus they work amazing and I feel good about using them on my body!
Body Butter: For the double down on moisture. I use this after my showers all over my body!
Body Oil: This Jasmine scent has been perfect. I am using it daily and loving how my skin is doing,
Body Scrub: This one is my absolute favorite. Light lemongrass smell and lasts for so long.
6. Leg Swelling Items:
Roller: Every so often at night I've been woken up by a cramp in my calf. It doesn't last long, but it's not fun. I started using this muscle roller and it's been a game changer! If you experience leg cramps, aside from rolling it out, up your water and consider a magnesium supplement (depending where you are in your pregnancy, always consult your doctor)!
Compression Socks: For SWELLING. The swelling is real over here for me in my third trimester, so aside from elevating, I've been wearing compression socks (which I initially got for travel). I love these.
7. Pregnancy Safe Skincare Essentials (MINIMAL)
As you know, the beauty and self-care industry is wildly unregulated, and many products are not pregnancy safe (so pregnant ladies, check your products). These have been my go-to products lately that require minimal effort (because I'm currently all about minimal right now).
A really good Face Mask: I use it 1-2x week! This is my current go-to face mask! It's a purifying mask that calms breakouts, detoxifies, and brightens uneven skin tone. I swear it exfoliates and hydrates my skin after every use! Just watch your hair! Since it's a honey mask, I find I get some stuck to my hair sometimes. I apply it with this brush so it spreads evenly (avoids waste), and I can control where it's going!
A morning Vitamin C Serum: I use in the AM. This product is new and I've been using it for over a month and am IN LOVE. I already am noticing a huge difference in my dark spots and complexion, I see instant brightness in my skin, and I feel like it truly now, with or without makeup on. After cleansing I apply this serum, let dry, then follow with moisturizer.
An Overnight Peel/Exfoliator: I use in the PM. It has natural forms of glycolic and lactic acid to brighten skin and clear away surface cells, and 2% salicylic acid, an allowed amount for pregnancy. It really does wonders for dark spots and exfoliates my skin! Apply 1 to 2 pumps to clean face and neck, and leave on overnight. Let dry then follow with moisturizer. I use about 4x week!
The ULTIMATE Moisturizer: I personally use in the AM/PM. Pregnancy has been pretty good to my skin. As someone who tends to be more breakout prone, I haven't had one pimple (and I'm loving it). BUT, my skin has been dry. Chalk it up to winter and hormones, I've been doubling down on this cleansing balm which triples as a face wash, overnight mask, and a moisturizer. So it's even more awesome for my lazy skincare routine as of late. It lasts forever too. I use it daily and it lasts for over 6 months.
I find with these minimal products my skin is currently so, so happy.
8. A Pregnancy Pillow:
I bought a pregnancy pillow based on recommendations from friends and mamas, and wasn't sure if it was a total necessity. WELL, then I traveled to and from New York a ton in January and February and realized I absolutely needed that pillow! As I've gotten larger, I can't imagine not having it.
I bought two. A full body one one with both sides (more plush), and one that can convert to half. This one is my preferred, and the best for snuggling your partner because the other side comes off (assuming you don't care about the back support)!
9. Maternity Clothing Items
Due to the current stay-at-home situation, I haven't needed to invest in too many maternity clothing items, but these shorts, these sports bras, and these slip-on sneakers are awesome. I can't wait for it to finally warm up for me to wear the shorts! Aside from buying longer tank tops and t-shirts in larger sizes and the leggings/joggers, the below are my new favorites as the seasons changes! I might also grab a maxi dress or two should the weather get warm next month!
#1 item: Lululemon Align Leggings/Joggers: Comfy and STRETCHY leggings are a must. I am living in my Lululemon Align Joggers and Lululemon Align Leggings. I did *not* size up, as I was recommended they'll stretch (and stretch back) and so far so good. My one complaint is with the Align leggings/joggers, is that dog hair really sticks to them and they seem to pull fairly quickly. I did hear the Wunder Under Leggings are another good alternative with less dog hair issues! With all that said, the aligns are worth it though, and literally feel like butter. Lululemon is also amazing about replacing, especially if you are washing them correctly! They aren't super cheap, but if you live in them like I do, they're worth every penny.
For the shorts I got my normal, pre-pregnancy size as they recommended, and they're perfect.
For the sports bras, I am still rocking my pre-pregnancy size and also got one-size up. Since they're long and stretchy, they fit really well. I have a few different styles. Make sure you get the longer ones!
Why slip-on sneakers? As I've gotten larger, I've been obsessed with these. Plus, they're still great and fitting on my swollen ankles in my normal size!
10. Last Two Things…
I'm taking a good Prenatal (from Pure Encapsulations), a Prenatal DHA (fish oil), and a Magnesium supplement as needed (for sleep, digestion, etc.). During my first trimester when I couldn't stomach pills, I took these gummies.
And… I am still exercising 2x week with a trainer who specializes in medical exercise and pregnancy exercise, and I'm so glad I've stuck with this minimal exercise routine.
What were/are your go-to, can't live without pregnancy items?
---
Pin this post for later: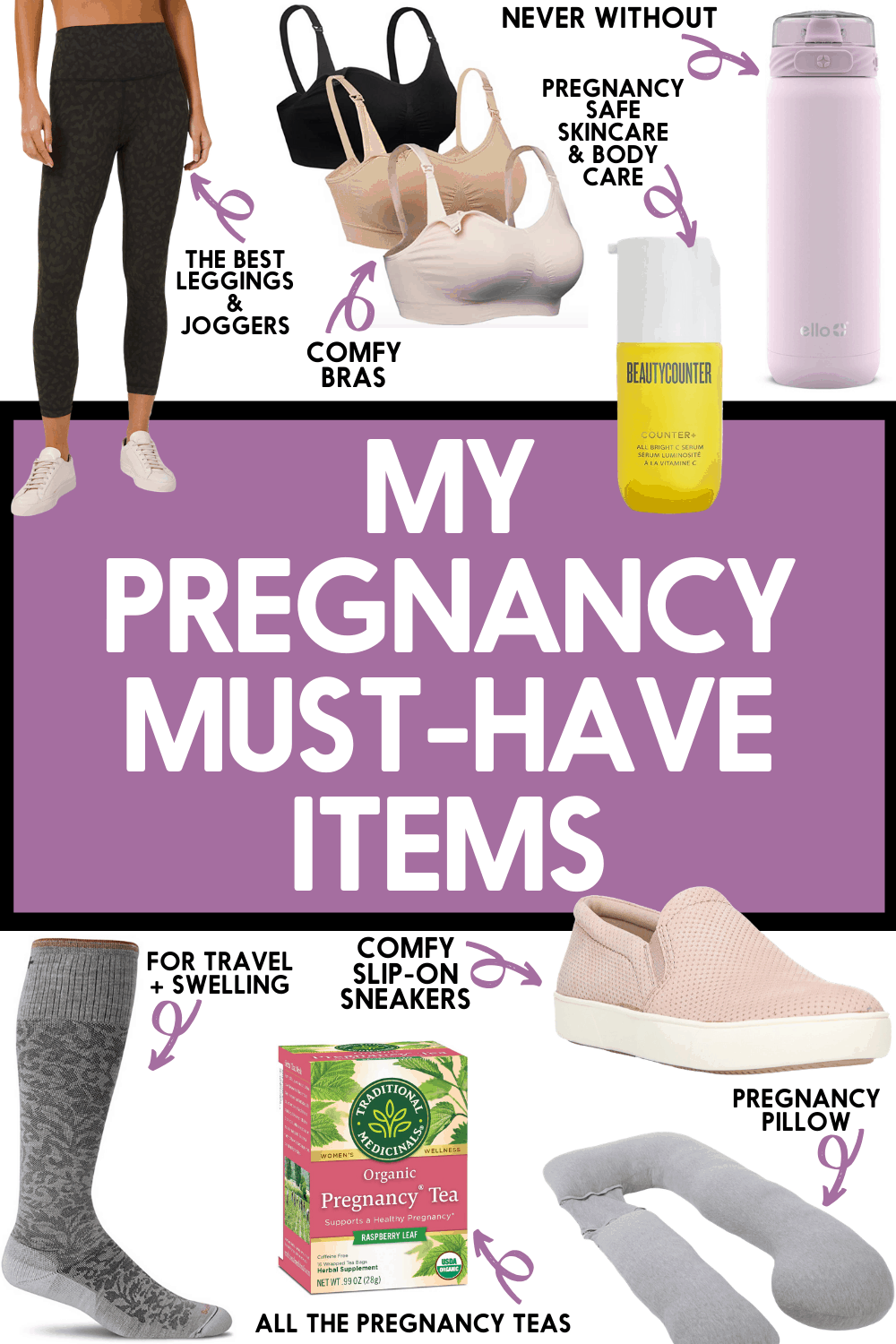 Top Pregnancy Products I've Been Loving
Everybody gets sick, it is simply often unavoidable. But during cold and flu season it can't hurt to take every opportunity to build up your body's natural immune system, which is of course your best defense against illness! Taking care of yourself can come last in line when you are taking care of everybody else, or putting your all into work, but these easy Natural Ways to Boost Your Immune System can go along way in warding off sickness whenever possible.
---
1. Get Outdoors
Spending time outdoors, where you can naturally absorb vitamin D from the sun, is an easy way to keep you from getting sick! If you live in seasonally colder regions of the country you may tend to stay indoors during the winter, which can result in low levels of vitamin D. Studies have shown that increasing your vitamin D uptake reduces your risk of catching the flu.
And despite the myth of "catching a cold" from the cold weather, cold and flu season is during the winter because most people are indoors and in close proximity to one another so spreading germs is easier. Escape those germs, get fresh air and catch some rays! Go for a walk with the dog, try winter sports like skiing or skating or bundle up the kids and take them out to the park!
2. Max Those Micronutrients
Ongoing research shows that deficiencies of iron, copper, folic acid, zinc, vitamins A, B, C, and E are linked to decreased immune response. But how do you know you're consuming an adequate amount of micronutrients? The answer is variety.
Make your plate colorful: Different colors in fruits and vegetables mean they are yielding different nutrients. Change things up and add some different fruits or vegetables to your cart the next time you are at the grocery store.
If you really don't love vegetables or having variety, this is when you should consider a multivitamin that will allow you to obtain an adequate amount of micronutrients. Keep in mind however that these are supplements, not substitutes. When choosing a multivitamin look for a USP verification, 100 percent of the daily value of most of its ingredients, has the right balance for your age and sex, and lastly has calcium, potassium and fiber.
3. Try Turmeric
Turmeric has the nutrient curcumin which is a powerful anti-inflammatory. There is extensive evidence that it can help prevent illness due to its anti-inflammatory properties. Try adding it to a dish or sip on a warm golden turmeric milk latte before bed.
Check out these LCK turmeric recipes: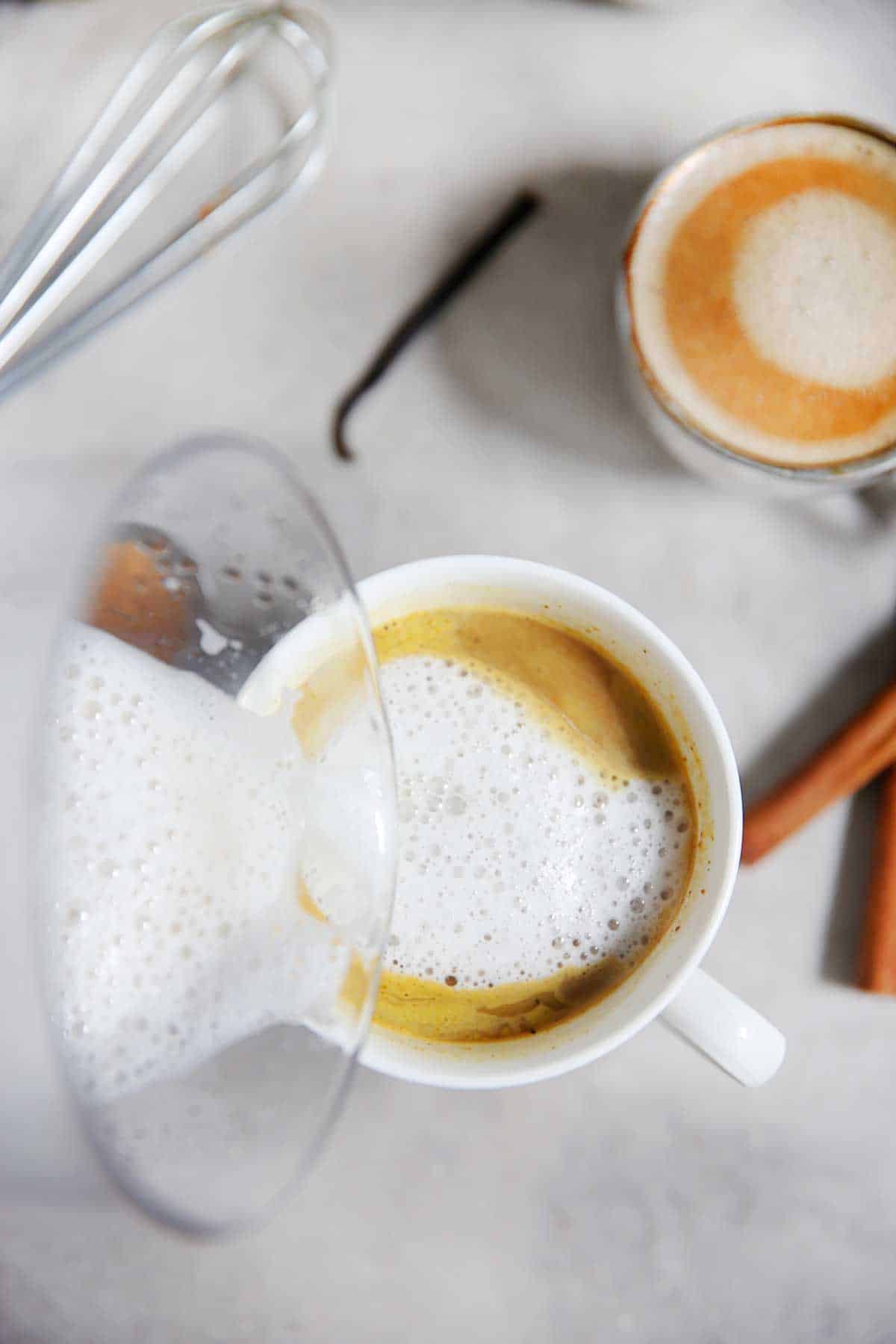 4. Mix in Some Mushrooms!
Japanese mushrooms like shiitake, maitake, and oyster mushrooms are loaded with antioxidants. Antioxidants are our body's army against free radicals which are unstable molecules that naturally occur in your body that damage cells and cause disease (and aging). Consuming a diet rich in antioxidants help counteract the effect of free radicals and build your bodies defense. Mushrooms are easy to include in your diet through cooking or another option is to start your day with some mushroom coffee (link Four Sigmatic) containing lion's mane, chaga, reishi and turkey tail powders.
Check out these mushroom recipes: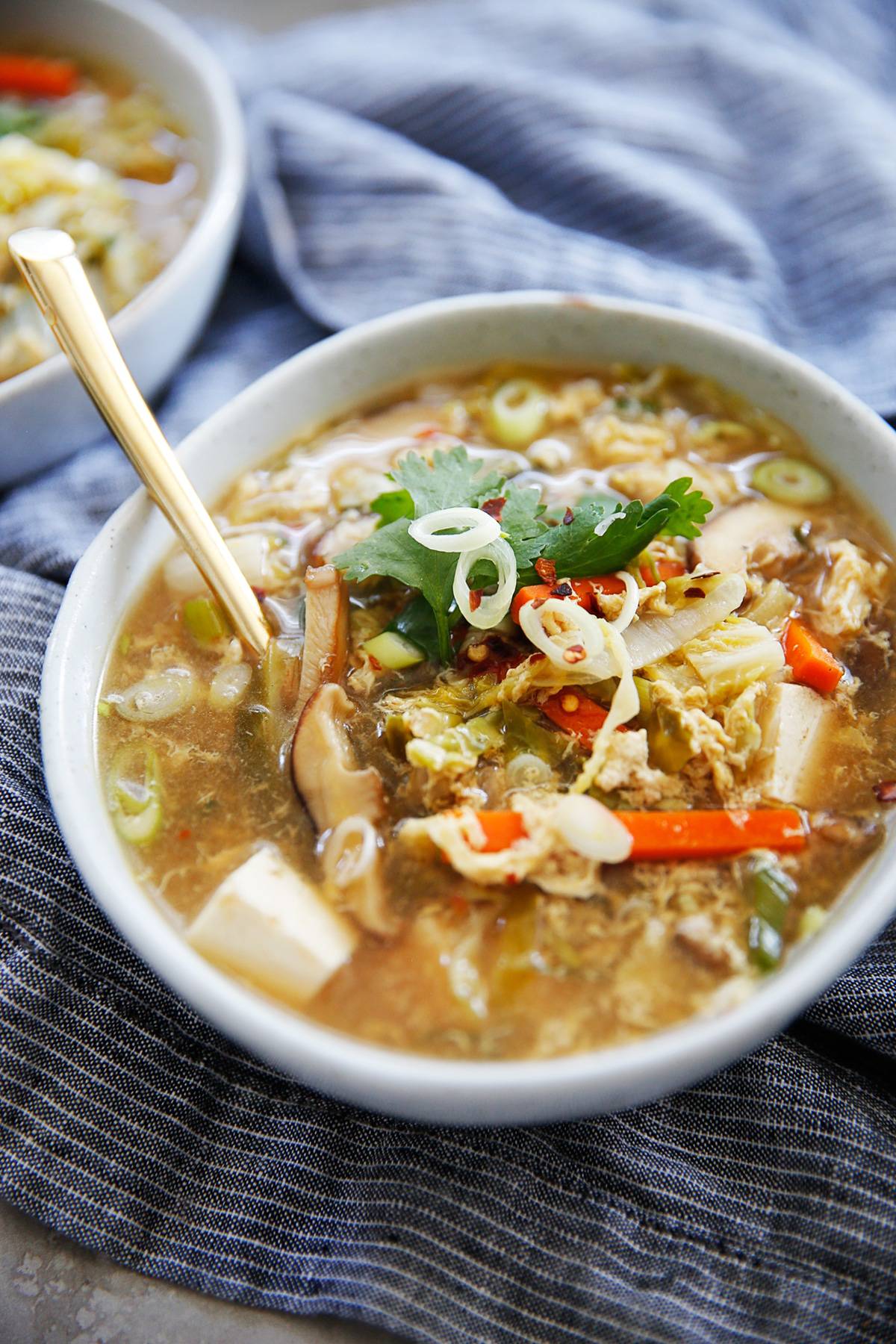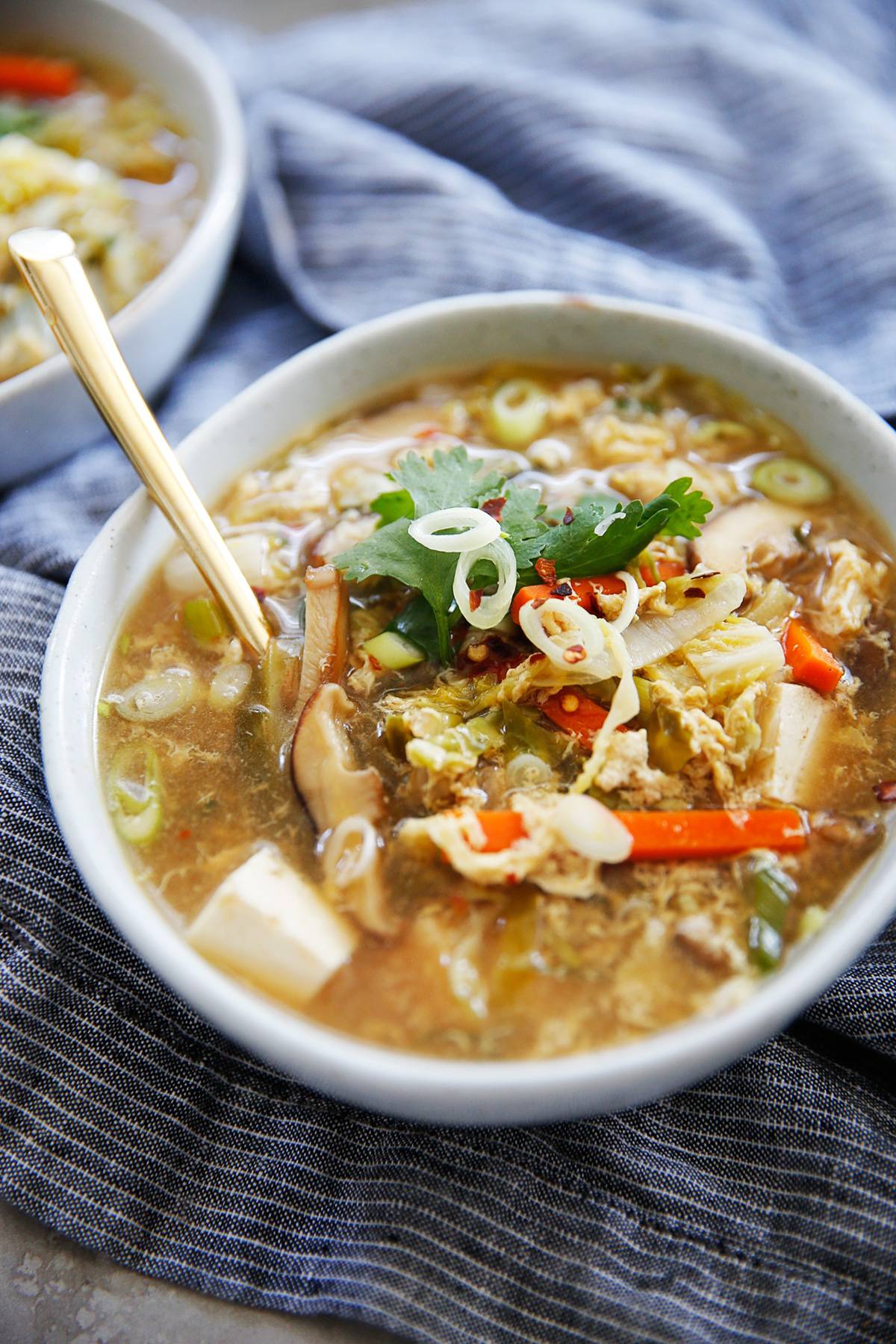 6. Namast'ay in Bed
A wide variety of studies have shown that stress and inadequate sleep has a negative affect on your body's immune response. Everyone deals with stress in different ways so finding your personal mechanism to decrease your stress is key.
Here are some ideas to try to lower your stress level:
Meditation.

Headspace is a great beginner app for a guided meditation option. Spotify and Youtube also have many guided meditation options.

Read a good book

. LCK's

favorite books

of 2018.

Do a face mask while taking a steamy hot bath. Try our all-time favorite detoxifying mask.
Go on a walk to clear your mind

. Trails is an app that shows you trails, hiking areas, and bike paths around you.

Do some yoga

. Find a yoga studio near you

here

.

Spend quality time

with people that make you laugh.

Journal

your thoughts, feelings, frustrations, gratitude. Write it all down.

Adequate sleep. Aim for 7-9 hours of sleep per night. Having trouble falling asleep? Try showering before bed, wash your sheets every two weeks, decrease screen time before bed, try using a noise maker or a fan, and/or limit caffeine consumption after 3:00 pm.
---
Here are some additional small ways to strengthen your immune system:
Daily probiotics:

80% of our immune system is in our digestive system. A healthy gut = strong immune system.

Seagreens

:

products like chips, powders, and teas. Seagreens such as seaweed and algae are excellent sources of nutrients. Vital protein has a Spirulina Capsules. Spirulina is an amazing superfood sourced from blue-green algae.

Sauerkraut:

Sauerkraut is loaded with vitamins, minerals and beneficial probiotics.

Immune boosting shot:

KOR's is a great store-bought option. We love our

Kick That Cold Juice!
Bone broth: from Bonafide Provisions or make it homemade. Don't forget some Classic Chicken Soup.
Hot herbal tea:

before bed with some lemon and honey.

Elderberry Syrup: store-bought or homemade.
Other natural cold remedies:

Lots and lots of Water
Oregano Oil
Echinacea Capsules and Zinc
Apple Cider Vinegar
Hot Steamy Shower or Bath (Add Epsom Salts/Essential Oils to Your Bath)
Hot water with Lemon, Raw Honey, Turmeric, Apple Cider Vinegar and a Dash of Cayenne
---

Natural Ways to Boost Your Immune System
Two years ago today I hit publish on my first blog post on Lexi's Clean Kitchen.
Wow.
I remember the day I decided to create a website for the brand (or whatever it was back then). I remember telling Mike that I'm no longer eating gluten or dairy and I'm going to Instagram pictures of what I cook. I have watched it grow from my tiny little passion into so much more. It's exciting, emotional, terrifying, fun, and all the feelings. I have learned so much about myself as a person (and not just health-related). I've met amazing friends and people, I've had and continue to have the opportunity to work with amazing brands, I am lucky to be able connect with so many of you regularly, and I have the ability to be creative and take my art form to another level through developing recipes, creating content, and working on my photography.
Simply put, I love blogging.
And I love these cookie bars, too 😉
Back then…
If you've read how I started LCK through social media, you know that it began simply with an Instagram account that eventually lead into the actual website. Mike and I talk about all of the stages of LCK constantly. When it was just an Instagram account, when I spent every waking hour trying to build a website from scratch, when it got some serious upgrades, when it started making money, and so on. A big, huge thank you is in order to Mike. He's been patient, supportive, and excited every step of the journey and I'm grateful beyond words. 🙂
Back then, the posts then consisted of one BAD iPhone photograph and a written out recipe. My site was powered through WordPress.com (read how I feel about that here). It was also in major need of some design help, organization, and so much more. I met Jim from J Louis Technology shortly after, and we've worked to constantly upgrade, improve, and make necessary changes based on feedback to benefit all of you! Hint hint, some big things coming. Jim and his team are the brains behind the functionality of LCK, so they too deserve a MAJOR thank you!
Lexi's Clean Kitchen has grown more than I could have ever imagined in the past two years, and there is so much in the works to come! I'm beyond grateful for everyone on my team (from those who actually work on LCK, to my family, friends, and all of you). The outrageous amounts of support touches my heart and I'm lucky to have all of you in my corner. A very big thank you!
And Now… My Huge, MASSIVE, Announcement:
I have a huge announcement that has been in the works for some time now; making this post even more emotional and heartfelt for me.
After this school year, I'll be taking a break from teaching to run LCK full-time.
It's extremely hard to love two things as much as I love blogging and teaching. Deciding to dive in full-force to this amazing little corner of the internet that I've built has taken a lot of discussion, planning, and thought. It's not everyday you get the chance to take a huge, scary, and exciting leap to pursue something you love- and I truly love Lexi's Clean Kitchen. I am so excited for this journey, and for you all to be along the ride with me!
I'm looking forward to making my own schedule, creating more content, having some more 'me' time and my weekends back, and working on new projects I have in the works. I also know this will without a doubt come with challenges, and that I'll need to get out for some human interaction so it's not just me and the puppy all day everyday! It will be an adventure, for sure!
For the past month we've been transforming the once gym into my new home office. Here's where I'll be working:
If I'm not cooking, taking photos, or sitting at my new desk…

…you'll likely find me here, with a massive puppy on my lap.
I have so much in the works and am almost ready to share all the details with you. I am bursting with excitement about it!
But first, let's celebrate.
2 years, 2 winners… Giveaway time!