Everybody gets sick, it is simply often unavoidable. But during cold and flu season it can't hurt to take every opportunity to build up your body's natural immune system, which is of course your best defense against illness! Taking care of yourself can come last in line when you are taking care of everybody else, or putting your all into work, but these easy Natural Ways to Boost Your Immune System can go along way in warding off sickness whenever possible.
---
1. Get Outdoors
Spending time outdoors, where you can naturally absorb vitamin D from the sun, is an easy way to keep you from getting sick! If you live in seasonally colder regions of the country you may tend to stay indoors during the winter, which can result in low levels of vitamin D. Studies have shown that increasing your vitamin D uptake reduces your risk of catching the flu.
And despite the myth of "catching a cold" from the cold weather, cold and flu season is during the winter because most people are indoors and in close proximity to one another so spreading germs is easier. Escape those germs, get fresh air and catch some rays! Go for a walk with the dog, try winter sports like skiing or skating or bundle up the kids and take them out to the park!
2. Max Those Micronutrients
Ongoing research shows that deficiencies of iron, copper, folic acid, zinc, vitamins A, B, C, and E are linked to decreased immune response. But how do you know you're consuming an adequate amount of micronutrients? The answer is variety.
Make your plate colorful: Different colors in fruits and vegetables mean they are yielding different nutrients. Change things up and add some different fruits or vegetables to your cart the next time you are at the grocery store.
If you really don't love vegetables or having variety, this is when you should consider a multivitamin that will allow you to obtain an adequate amount of micronutrients. Keep in mind however that these are supplements, not substitutes. When choosing a multivitamin look for a USP verification, 100 percent of the daily value of most of its ingredients, has the right balance for your age and sex, and lastly has calcium, potassium and fiber.
3. Try Turmeric
Turmeric has the nutrient curcumin which is a powerful anti-inflammatory. There is extensive evidence that it can help prevent illness due to its anti-inflammatory properties. Try adding it to a dish or sip on a warm golden turmeric milk latte before bed.
Check out these LCK turmeric recipes: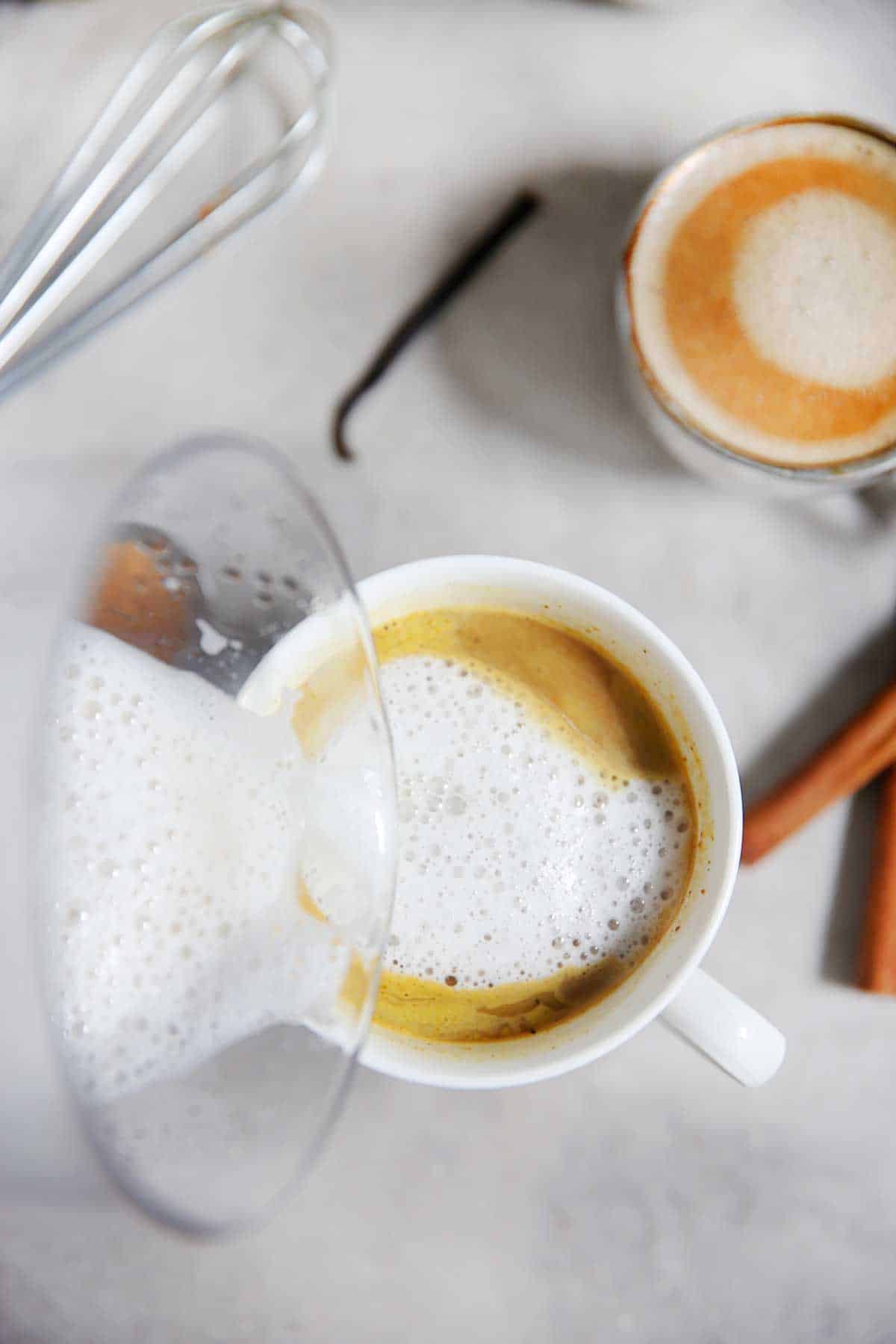 4. Mix in Some Mushrooms!
Japanese mushrooms like shiitake, maitake, and oyster mushrooms are loaded with antioxidants. Antioxidants are our body's army against free radicals which are unstable molecules that naturally occur in your body that damage cells and cause disease (and aging). Consuming a diet rich in antioxidants help counteract the effect of free radicals and build your bodies defense. Mushrooms are easy to include in your diet through cooking or another option is to start your day with some mushroom coffee (link Four Sigmatic) containing lion's mane, chaga, reishi and turkey tail powders.
Check out these mushroom recipes: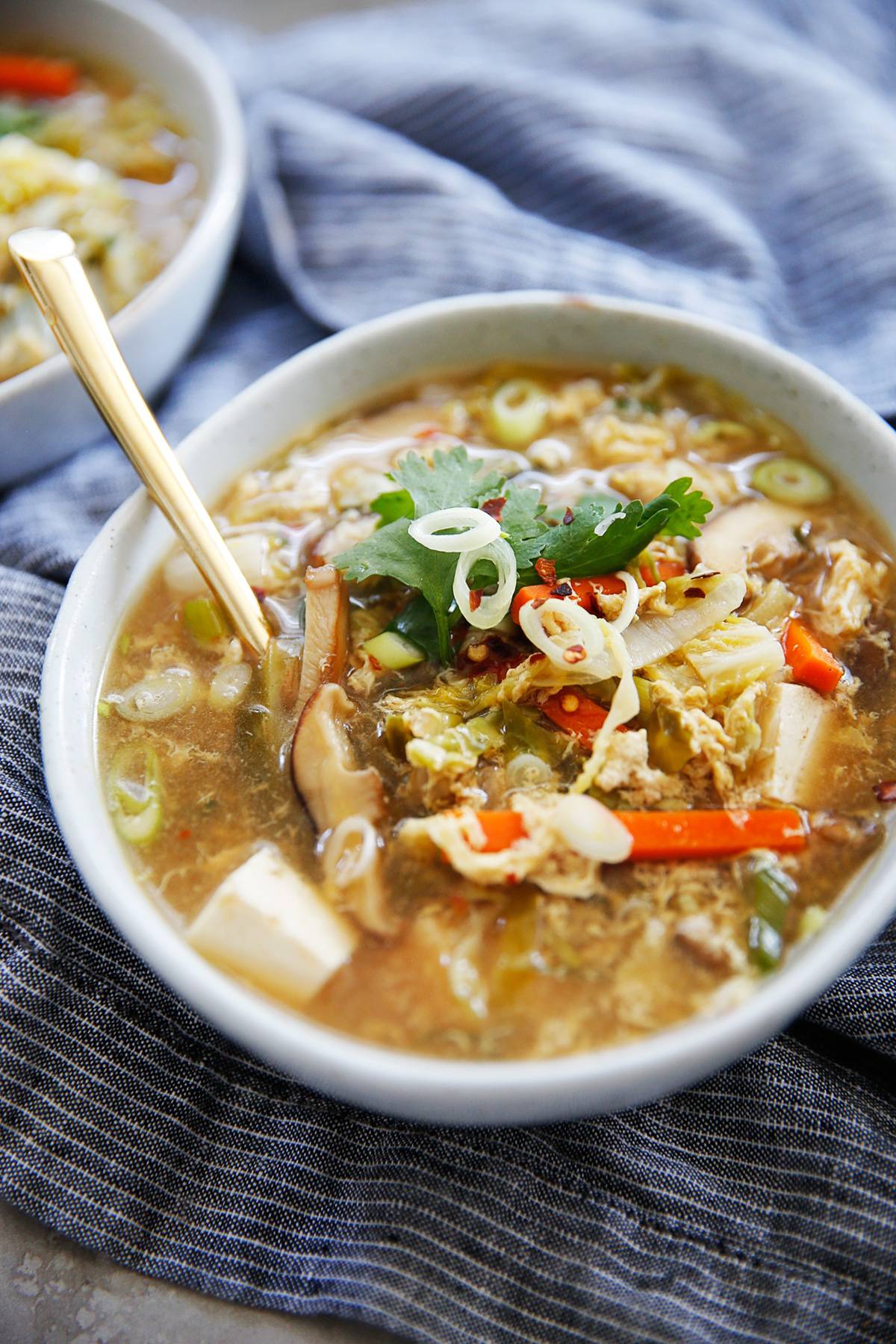 6. Namast'ay in Bed
A wide variety of studies have shown that stress and inadequate sleep has a negative affect on your body's immune response. Everyone deals with stress in different ways so finding your personal mechanism to decrease your stress is key.
Here are some ideas to try to lower your stress level:
Meditation.

Headspace is a great beginner app for a guided meditation option. Spotify and Youtube also have many guided meditation options.

Read a good book

. LCK's

favorite books

of 2018.

Do a face mask while taking a steamy hot bath. Try our all-time favorite detoxifying mask.
Go on a walk to clear your mind

. Trails is an app that shows you trails, hiking areas, and bike paths around you.

Do some yoga

. Find a yoga studio near you

here

.

Spend quality time

with people that make you laugh.

Journal

your thoughts, feelings, frustrations, gratitude. Write it all down.

Adequate sleep. Aim for 7-9 hours of sleep per night. Having trouble falling asleep? Try showering before bed, wash your sheets every two weeks, decrease screen time before bed, try using a noise maker or a fan, and/or limit caffeine consumption after 3:00 pm.
---
Here are some additional small ways to strengthen your immune system:
Daily probiotics:

80% of our immune system is in our digestive system. A healthy gut = strong immune system.

Seagreens

:

products like chips, powders, and teas. Seagreens such as seaweed and algae are excellent sources of nutrients. Vital protein has a Spirulina Capsules. Spirulina is an amazing superfood sourced from blue-green algae.

Sauerkraut:

Sauerkraut is loaded with vitamins, minerals and beneficial probiotics.

Immune boosting shot:

KOR's is a great store-bought option. We love our

Kick That Cold Juice!
Bone broth: from Bonafide Provisions or make it homemade. Don't forget some Classic Chicken Soup.
Hot herbal tea:

before bed with some lemon and honey.

Elderberry Syrup: store-bought or homemade.
Other natural cold remedies:

Lots and lots of Water
Oregano Oil
Echinacea Capsules and Zinc
Apple Cider Vinegar
Hot Steamy Shower or Bath (Add Epsom Salts/Essential Oils to Your Bath)
Hot water with Lemon, Raw Honey, Turmeric, Apple Cider Vinegar and a Dash of Cayenne
---