Gluten-Free BLT Pasta Salad
This gluten-free BLT Pasta Salad is the perfect pasta salad to serve a crowd! The salty bacon, along with the sweet tomatoes, and fresh crisp lettuce all dressed in a creamy dressing is so nourishing and flavorful. Such a great meal for any gathering! Add perfectly cooked hard-boiled eggs for added flavor and protein!
BLT Pasta Salad
This BLT Pasta Salad is:
Flavorful
Hearty
Creamy with an added lettuce crunch
and
Perfect for any BLT lover (like myself)
I love using gluten-free rice pasta (made with only brown rice as the ingredient), because it's easier for me to digest, and nobody knows it's gluten-free! I make this as an easy BBQ or dinner side, and it's great for leftovers, too! My two favorite brands are Jovial and Tinkyada.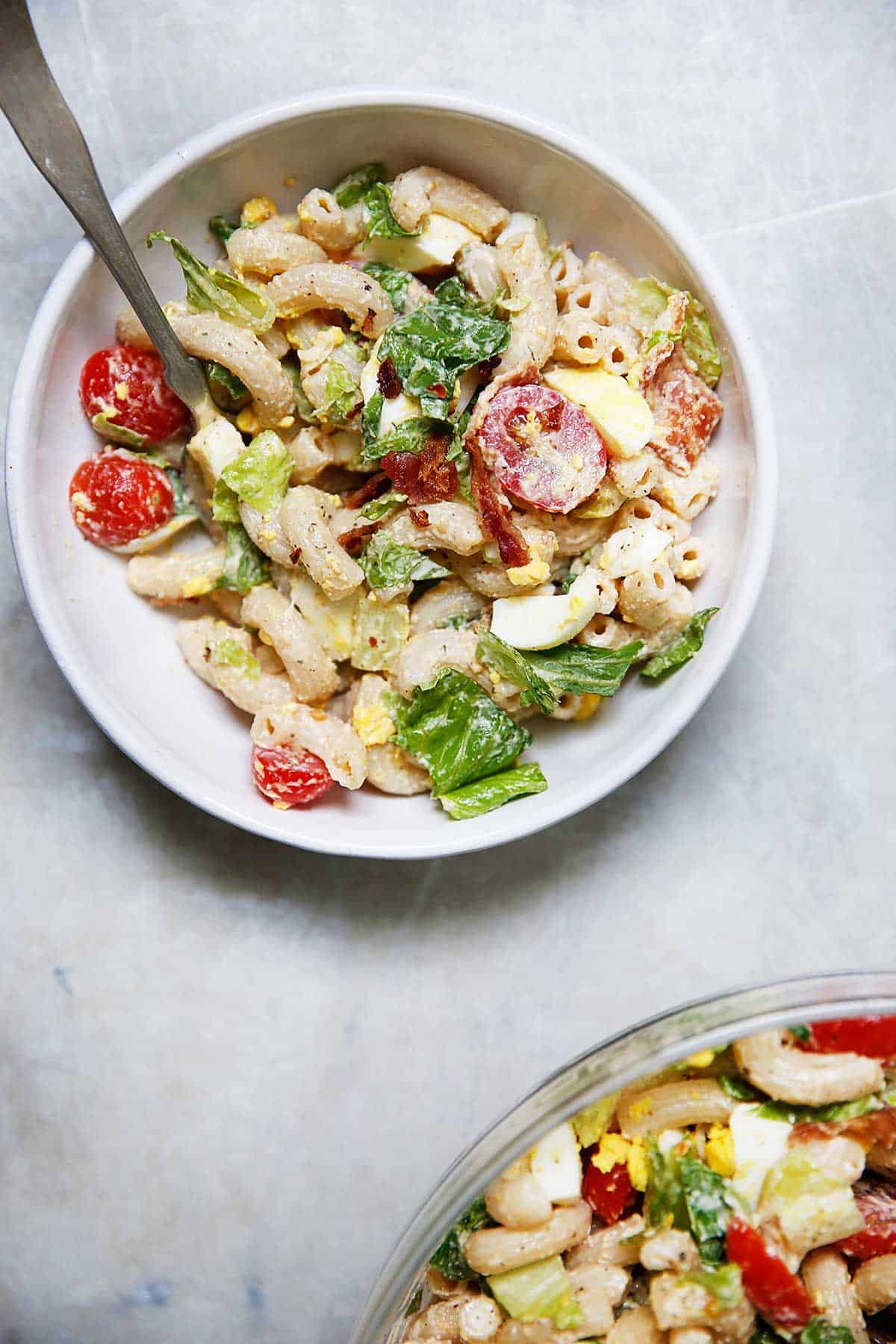 Want other picnic-perfect pasta salad recipes? Try these favorites: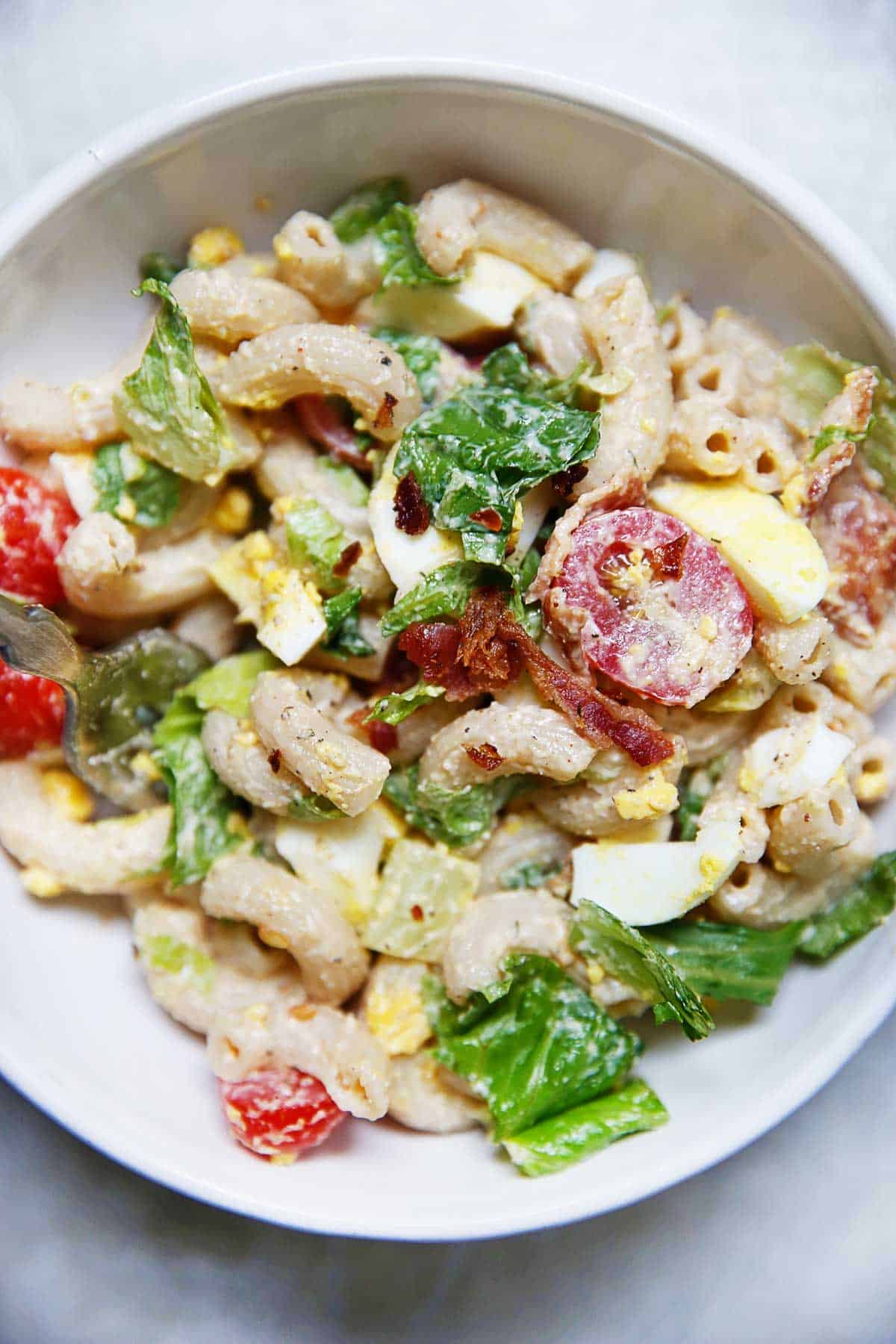 BLT Pasta Salad
---
---
Ingredients
Pasta Salad
Dressing
Directions
Place all salad ingredients into a large mixing bowl.
In a high-speed blender, blend all dressing ingredients until well combined.
Pour dressing over salad ingredients and mix well.
Cover and refrigerate until ready to serve!
---
Nutrition
Loading nutrition data...
Gluten-Free BLT Pasta Salad
If you are looking for a simple side-dish to feed a crowd for weekend BBQing or a great on-the-go lunch, this Cold Asian Noodle Salad is perfect! Simply chop up all of the veggies, mix together the sauce, add in some rice noodles and BOOM. Your Summer salad is complete.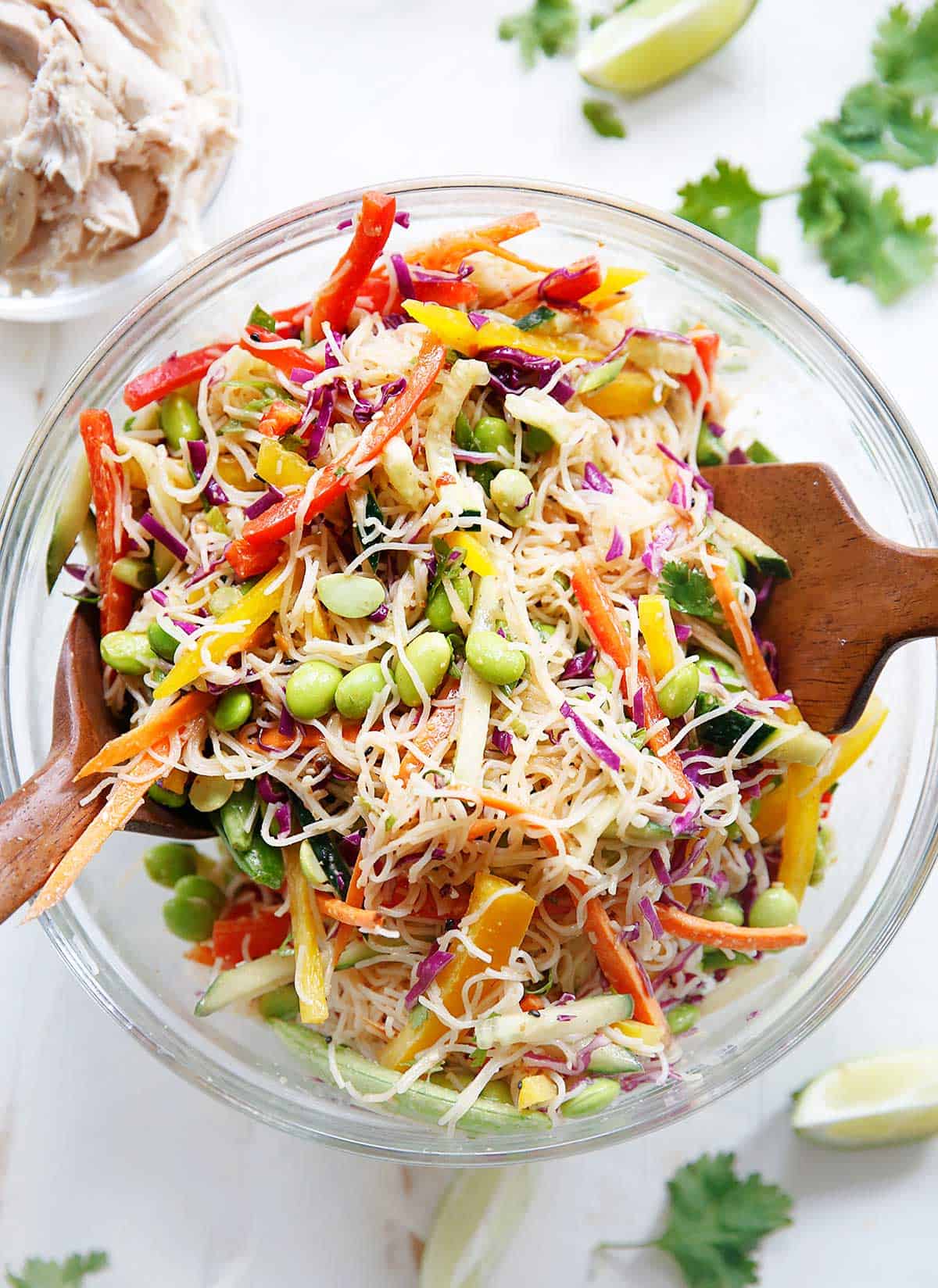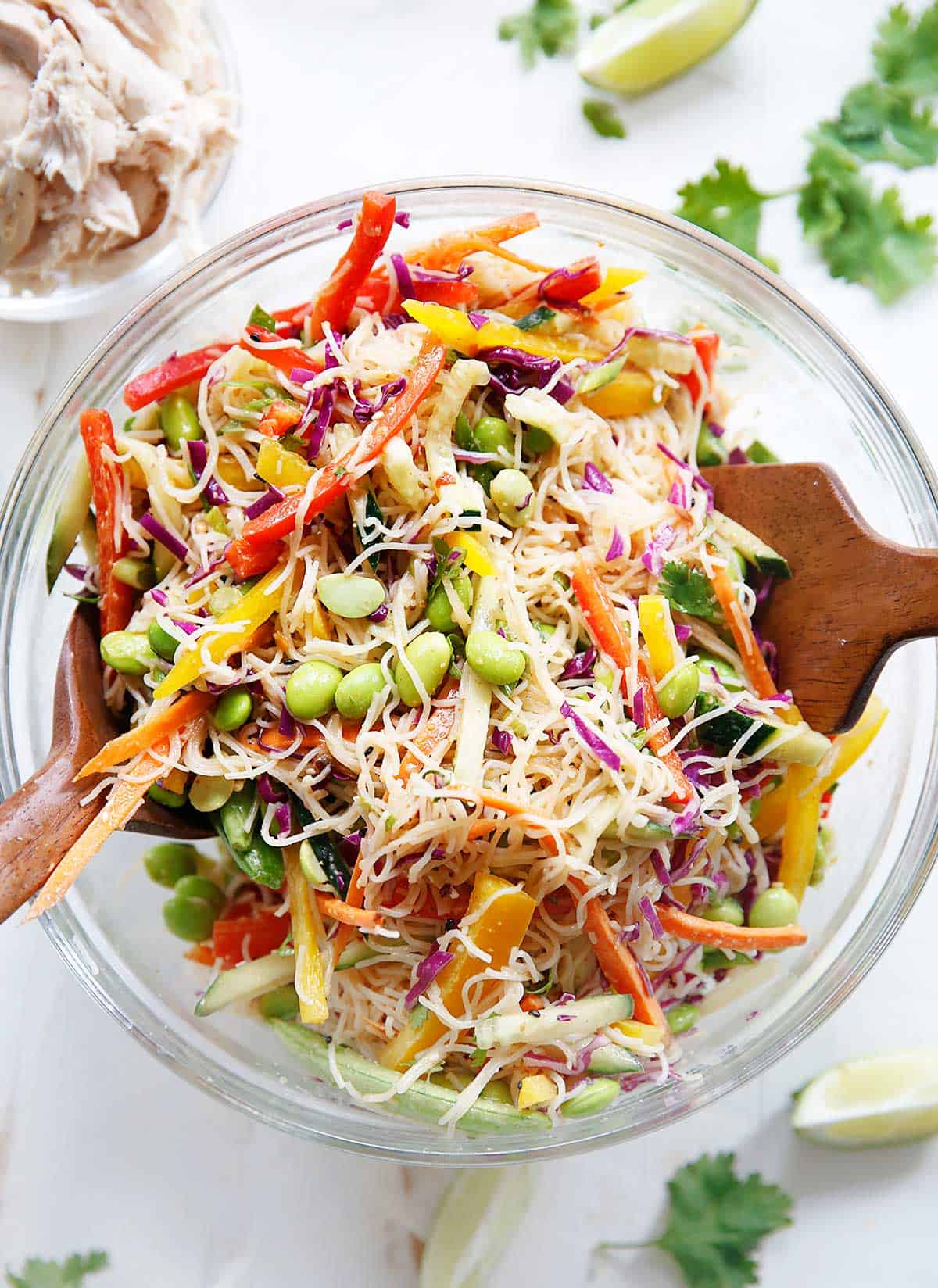 Watch the video here: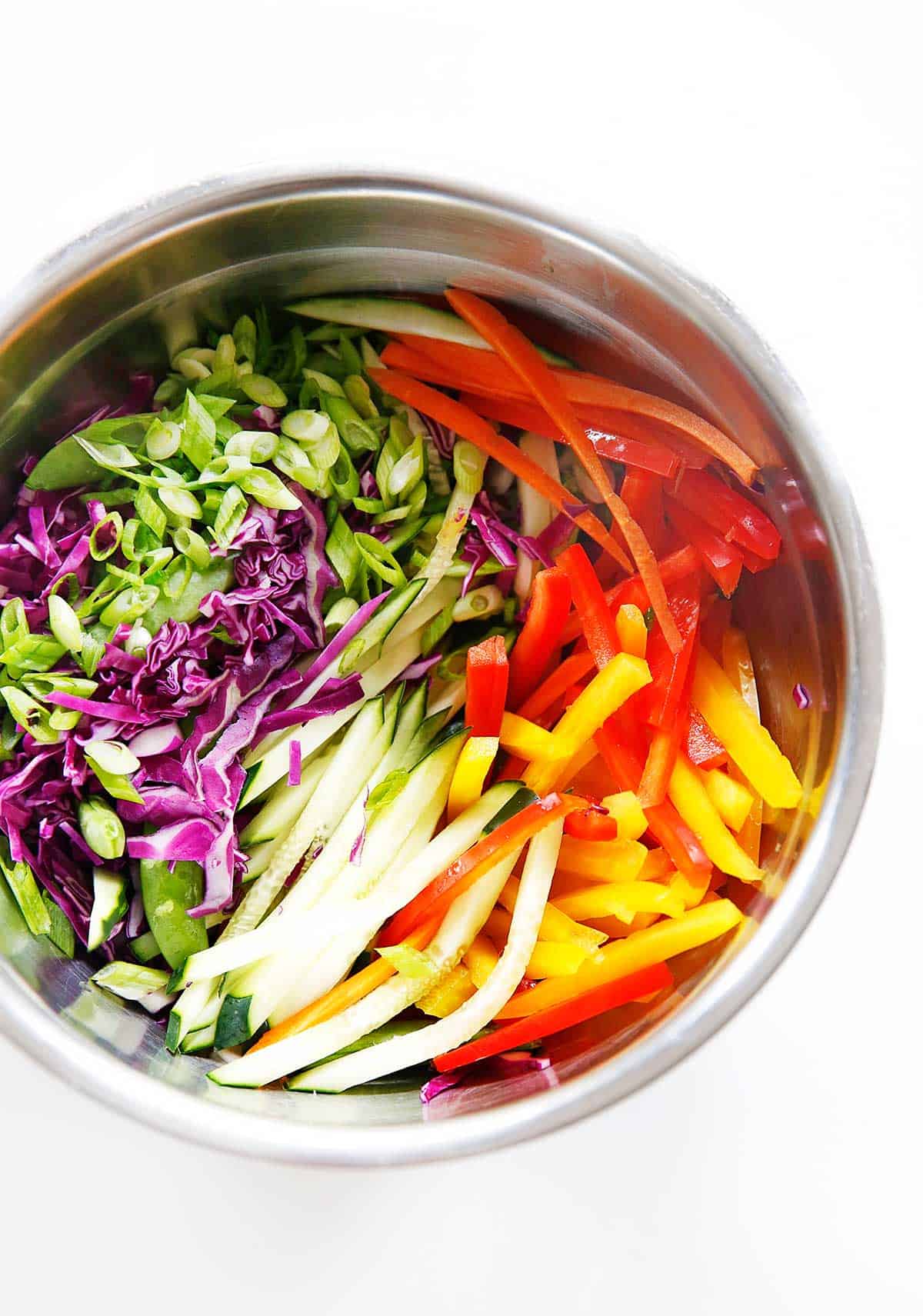 All the veggies! They add a great crunch and beautiful colors. This salad will be on repeat for every summer gathering! Mark my words!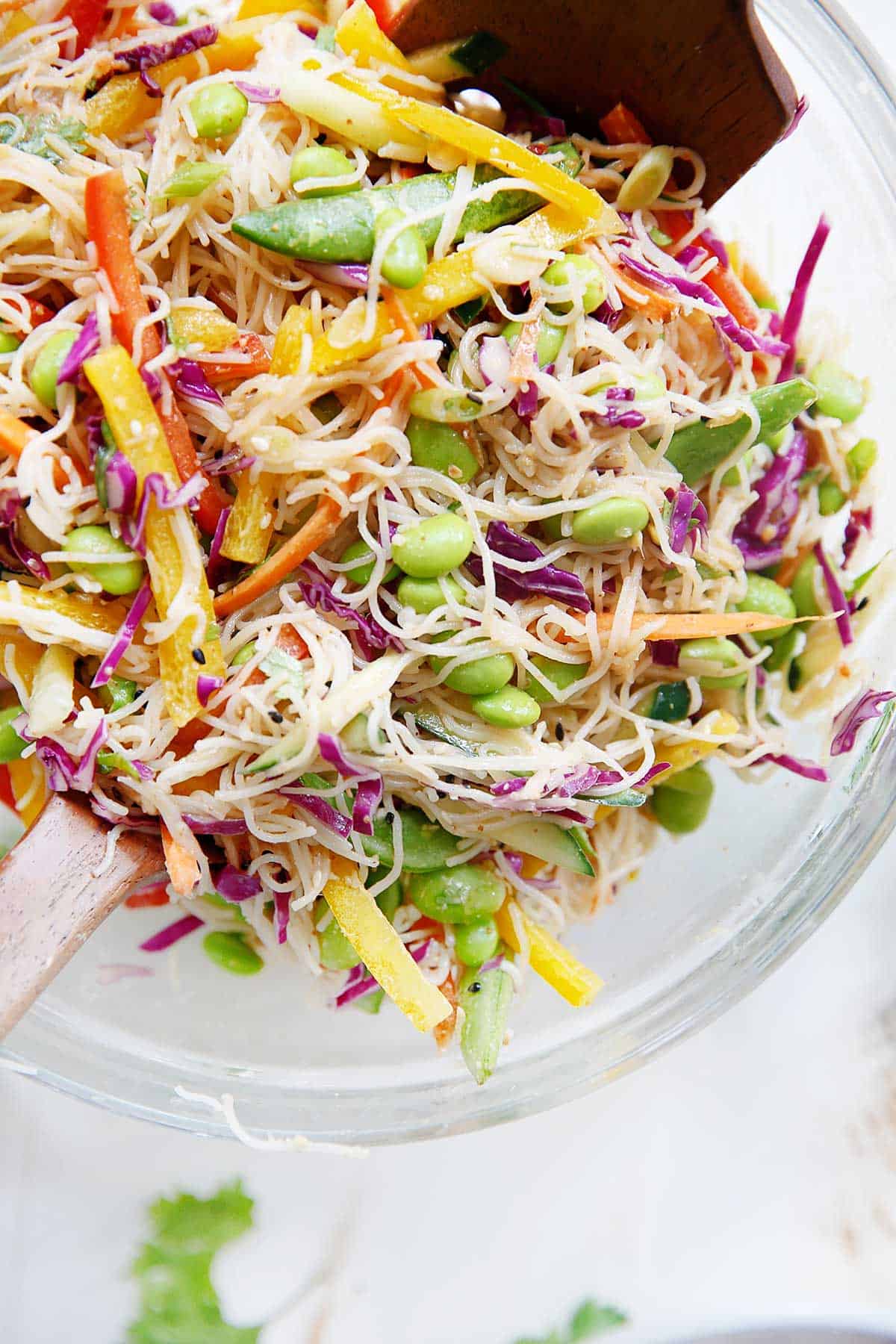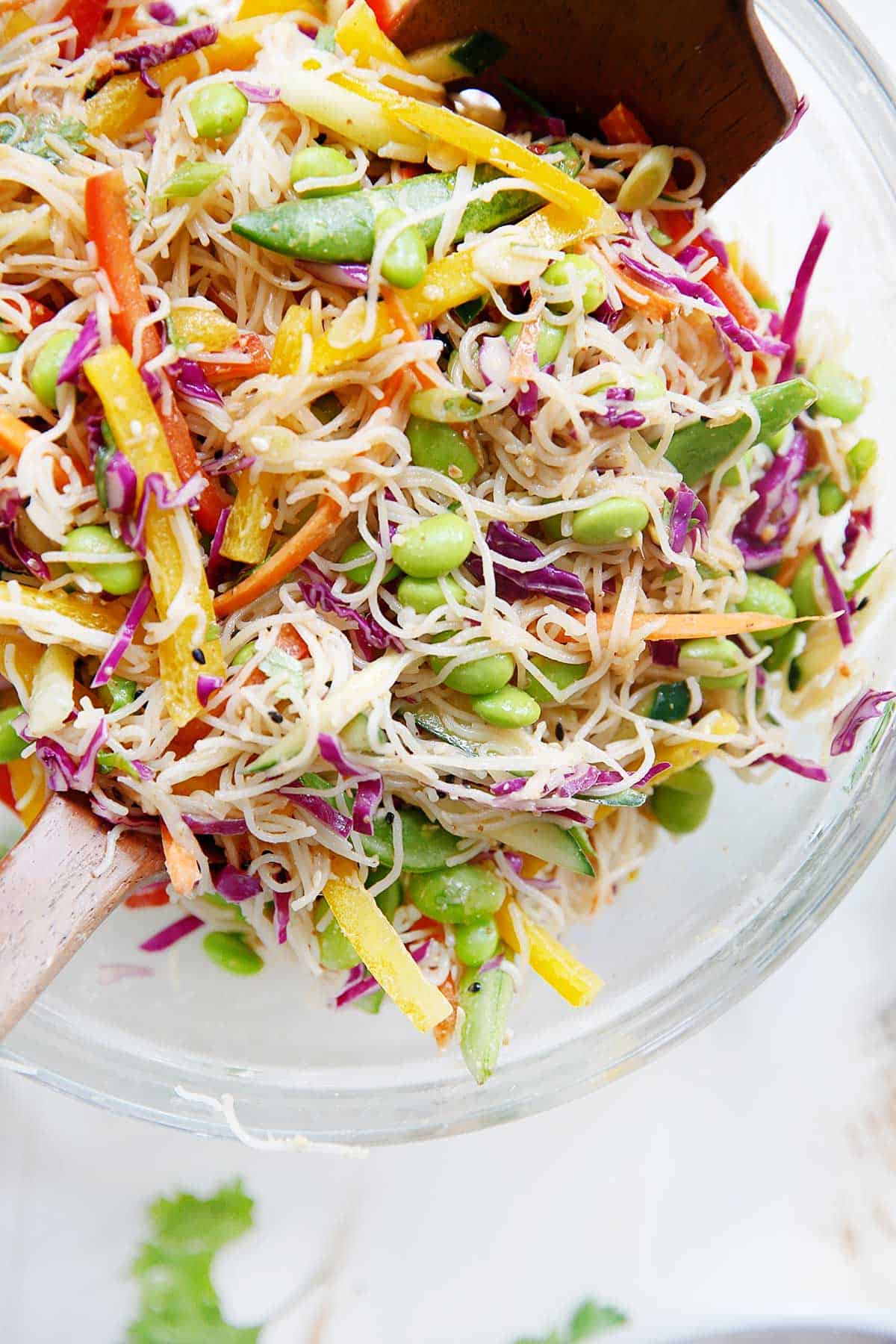 Add some optional chicken to take this from a side dish to a hearty main!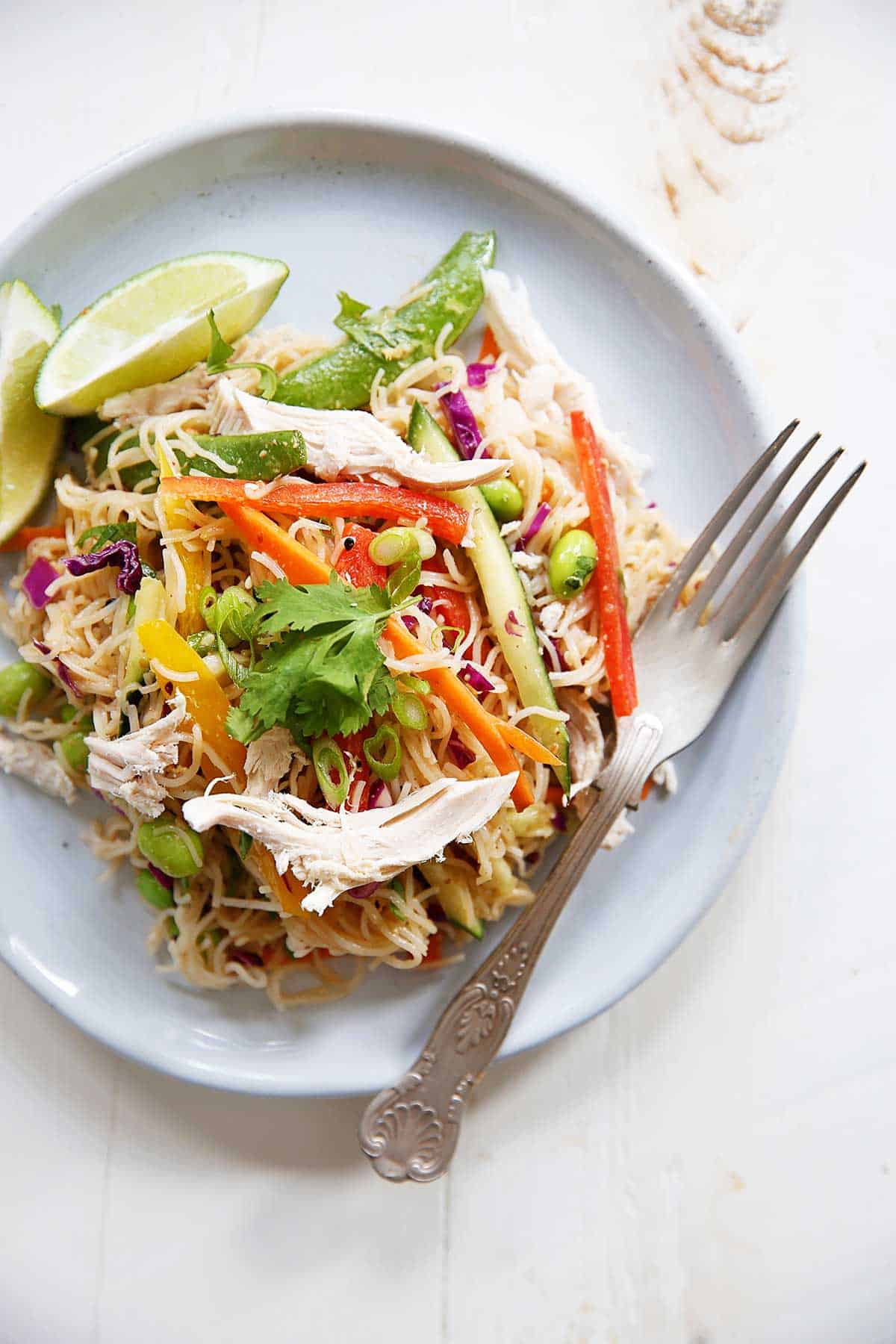 Cold Asian Noodle Salad
---
---
Ingredients
Sauce
Other Ingredients
1 8.8 oz package Vermicelli Rice noodles, cooked based on package instructions
2 carrots, sliced thin
1 Red bell pepper, sliced thin
1 Yellow bell pepper, sliced thin
1/4 cup scallions, sliced thin
1/4 purple cabbage, sliced thin
1 cup snap peas
1 cucumber, sliced thin
2 tablespoon cilantro, roughly chopped, more to taste
1 tablespoon sesame seeds
optional: shredded rotisserie chicken
optional edamame 
optional: add peanuts
Directions
Add all sauce ingredients to a high-speed blender and blend until combined. Set aside.
Toss chopped veggies, rice noodles, cilantro, and sesame seeds into a medium mixing bowl. Add in chicken if using. Pour in sauce and mix well. Taste and adjust seasoning as needed.
Serve cold topped with scallions and peanuts if using.
---
Nutrition
Loading nutrition data...