Travel Friendly Store-Bought Clean Eating Snacks
No matter where your travels are taking you this summer, you most definitely don't want to get caught hungry and in search of healthy cleaner snack options. After all, nothing kills a good mood or positive attitude quite like a snack craving! Homemade treats tend to be cleaner, but I understand that making your own isn't always possible in the rush of getting ready for a trip, so I've compiled 15 of my favorite travel-friendly clean eating snacks that are available for purchase. They're all tasty, portable, relatively healthy, and kid-approved. Safe travels!
Store-Bought Portable Clean Eating Snacks
For better (and healthy) travel treats.
Here are 15 clean eating snacks to shop before your next trip:
1. RXBARs: There are a lot of protein bars out there, but these are some of my favorite to recommend (they were even in our wedding hotel welcome bags!). They come in delicious flavors from Chocolate Cherry and Blueberry to Chocolate Sea Salt and Mango Pineapple (and that's just the start!)… and if you're looking for something a little extra kid-friendly, there are four RXBAR varieties targeted especially for littles. This company is open about their ingredients, which include simple, clean items like egg whites, dates, and almonds. Throw a few of these in your tote for plenty of protein on the go.
2. Meat Sticks: While we're talking protein, we've gotta talk about meat sticks. There are few sources of protein better than lean dried meat, and there are few things that can serve you better while you're traveling than protein! There are plenty of brands and varieties out there producing meat sticks for you to try, but The New Primal, Chomps, Epic Bars are three of my faves.
3. Simple Mills Crackers: The Simple Mills company prides themselves on providing consumers with "nothing artificial, ever" — and if you've been hanging around here for a while, you know that's a motto that I can get behind. Every Simple Mills product is gluten-free, grain-free, soy-free, non-GMO, and paleo friendly, including their wide variety of cracker options. Choose from Fine Ground Sea Salt Almond Flour crackers (perfect with a bowl of classic chicken soup FYI), Farmhouse Cheddar Almond Flour crackers, Smoky BBQ Cheddar Almond Flour crackers, and more. Bring a box along for the perfect bite on a long car trip, beach day, or extended plane ride.
4. YumEarth: I've given you a lot of good savory options here, but sometimes, you just need to satisfy a sweet tooth! Enter YumEarth. This company uses super simple ingredients and has eliminated commonly problematic items like eggs, fish, milk, peanuts, soy, and wheat from all of its products. They're also certified USDA organic, non-GMO, gluten-free, and vegan across the board. What's your favorite candy treat? Lollipops, gummy bears, licorice, fruit snacks, sours, hard candies… YumEarth has you covered!
5. Hu Kitchen Dark Chocolate: Hu Kitchen is well-known for its lack of "weird ingredients" — but it may be even better known for how good it is! Hu's 70% house ground dark chocolate is free of refined sugar, cane sugar, sugar alcohols, and dairy, but will still fulfill your chocolate craving in a pinch. Stock your suitcase with these so you're ready for the inevitable chocolate fixation at any moment.
6. Freeze-Dried Cheese: If you have yet to get on the freeze-dried cheese train, allow me to extend an official invitation to jump on board! Nutristore, Moon Cheese, and Augason Farms are readily-available brands that offer different varieties of cheese based on your family's preference. Satisfy that craving for something cheesy while in transit without risking the icky, old cheese smell.
7. Granola: I'm pretty partial to my own granola recipes (my gluten-free version with crunchy clusters and my Cherry, Coconut, and Chocolate Granola are both delish), but if you don't have time to DIY pre-travel, there are a few clean varieties out there that you can buy easily.
8. Plantain Chips: These little beauties are rich in Vitamins A and C, as well as potassium and high-quality fats, which makes them an extremely well-balanced snack for travel of all kinds. They also have anti-inflammatory properties and can help support your immune system, which can help you stay healthy while you're on the move. Amazi plantain chips are clean, simple, and just good.
9. Healthy Chips: There's nothing like the satisfying crunch of a chip to uplevel your snack game, and thanks to companies like Siete Foods and Jackson's Honest, you can get that crunch without feeling like you're filling your body with excess salt and icky additives. Some of my favorite healthy chip options are Siete Brand Tortilla Chips (I love the Fuego) and Jackson's Honest Chips.
Store Bought Clean Snacks
10. Nut butter packets: There's nothing like a few perfect bites of nut butter when you feel yourself getting hangry, and thanks to brands like RXBAR and Justin's, the snack is now available in a portable pouch for easy travel. You, your friends, your kids, and your partner are all bound to approve of this on-the-go snack. It's a real crowd pleaser!
11. Trail Mix: Trail mix can make a great travel companion for your hungrier moments, as long as you remember that not all trail mix is created equal! Steer clear of anything with unnecessary added sugars and lots of candy pieces (though I'll sign off on a few dark chocolate chunks and dried fruit here and there, because… yum). Nuts and seeds are really the best route if you're trying to stick to a fairly clean eating routine while you're on the go. I like making my own and stocking up on nuts and dried fruit from Trader Joe's for affordability, but you can find plenty of great pre-packaged options at stores like BJ's, Costco, Whole Foods, or online, too!
12. Crispy Chickpeas: This is another snack that I typically make in my own kitchen, but it's also available pre-packaged from brands like Biena! Chickpeas are rich in vitamins, minerals, fiber, and protein, and when you make them crispy, they give you the perfect crunch. You'll never crave a potato chip or cheese curl again!
13. Simple Mills Cookies: You already know how I feel about Simple Mills crackers, and I'm an equally big fan of their cookie selection. This brand — again, gluten-free, grain-free, soy-free, non-GMO, and paleo friendly — has quite a selection of cookies. You've got your crunchy cookies (Chocolate Chip, Cinnamon, Toasted Pecan) and your soft-baked cookies (a chewier take on Chocolate Chip, Snickerdoodle, Peanut Butter, and Dark Chocolate Toasted Coconut). The gang's all here, and ready to tag along with your family no matter where your travels take you.

14. Emmy's Organics Coconut Cookies: While we're on the subject of cookies, I'd also like to recommend the Emmy's Organics brand. Their coconut cookies and chocolate-covered coconut cookie bites are ideal when you want a taste of something decadent, but don't want to get too off-track with your clean eating. Emmy's Organic uses non-GMO, organic, and gluten-free ingredients.
15. Freeze-Dried Apple Chips: Get all the health benefits of apples in an easier-to-transport form with freeze-dried apple chips from Whole Foods 365 Brand or online (make sure the only ingredient is apples!). I guarantee that these will be especially popular with your kiddos!
P.S. Don't forget some fresh fruit that won't go bad super easily, and can hang out of the fridge — like apples, oranges, and bananas.
What are your cleaner go-to travel snacks?
Travel Friendly Store-Bought Clean Eating Snacks
It's hardly a secret that traveling can be rough on our bodies. Digestion issues, dehydration, and atypical sleeping circumstances… all of it can really add up! I've totally been there. Over time, though, I've worked out a travel supplement routine that makes traveling easier so I can actually enjoy it. With some help from my partners at Pure Encapsulations®, I'm thrilled to share it with you today!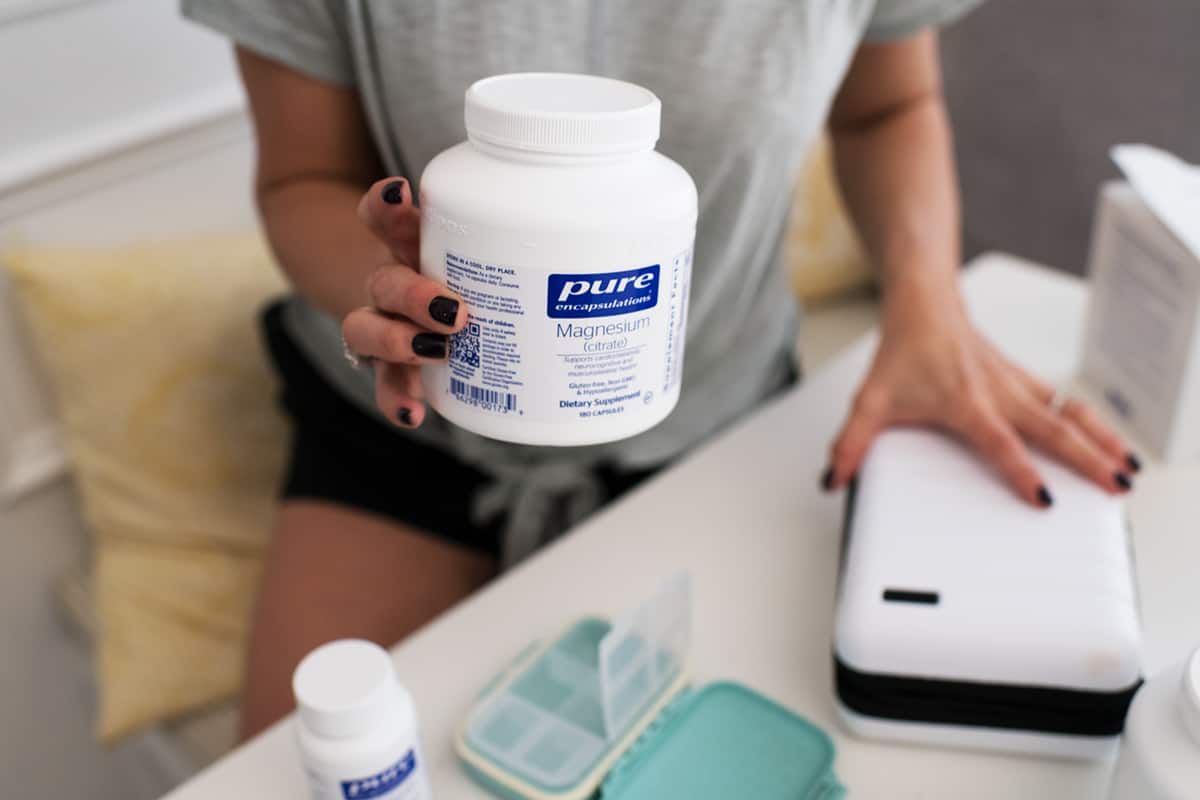 My Must-Have Travel Supplements
If you've been following me for a while now, you already know that I don't usually share my daily supplement routine. I make a random exception here and there (always for Pure Encapsulations®supplements!), but I tend to keep it on the DL. Here's why: Giving you the details of my personal regimen would be doing a disservice to you, and I truthfully feel it might even be a little irresponsible on my part. Supplements are not one-size-fits-all! They should be used as needed based on what your body specifically needs at the time.
With that in mind, traveling is a beast, and I want to clue you in on how you can make it a little easier. Being on the go affects most people, and some (including me!) more than others. My MTHFR gene mutation and less-than-stellar detox system made travel difficult for me for years. Without fail, I'd get awful headaches, I'd be dehydrated and swollen — no matter how much water I drank — and my digestion would be off for days. I knew I needed to figure out a supplement routine to help with travel. I wanted energy, to be ready to go, and to feel my best. Who doesn't, especially when they're supposed to be having fun on vacation or trying to be on their toes for a work trip? I firmly believe that the system I've developed can truly help anyone, so I'm breaking my usual rules around opening up about supplements to share it with you.
I've partnered with my long-time favorite supplement company Pure Encapsulations® to bring you this post today, because you need to really know the supplement companies you are relying on. It's important to understand their standards and quality. Personally, I don't recommend going to your local drugstore and grabbing just anysupplement brand. If you've ever tried doing this yourself, you know how overwhelming it is… and the supplement industry is honestly saturated with products that don't meet certain standards.
Enter Pure Encapsulations®. I've used their supplements for years and I trust what they are doing, so when we decided to work together on this post I was THRILLED. Pure Encapsulations®partners with healthcare professionals to create the best products out there. They use the highest quality raw ingredients, hold themselves to rigorous testing and manufacturing standards, are free from common allergens and contaminants, and they're non-GMO. I also love the fact that they're local, based right here in Massachusetts! The list of positives goes on and on.
Pure Encapsulations®professional supplements are available for purchase through healthcare practitioners and independent pharmacies. If you are looking for a practitioner or pharmacy near you who carries Pure Encapsulations products, head over to their website and use their helpful Practitioner Locator Tool here.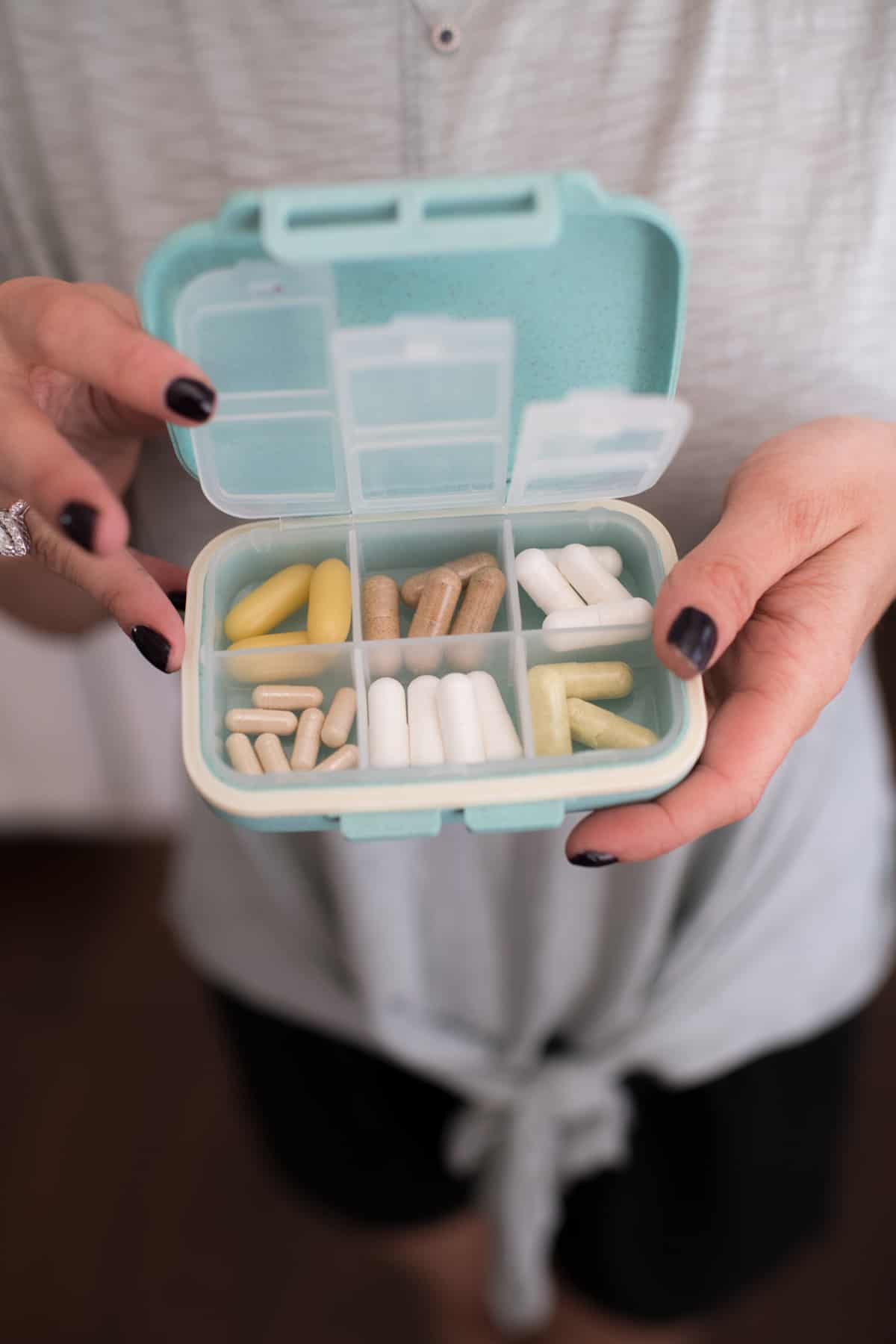 So grab a trusty pill organizer, and let's go pack our supplements!
---
My 7 Essential Supplements for Travel
Food Recovery
Traveling is often a time when we're having fun, trying new foods, eating differently than normal, and just living our best lives… but that can be tough on your system. I always keep enzymes or charcoal on hand in case I eat something that bothers my stomach. Your travel buddies will thank you for having these available if they end up with tummy troubles, too.‡
I bring: Digestive Enzymes or Activated Charcoal
Digestion
It's well known and documented that travel can throw off your digestion. Ever go somewhere and not go to the bathroom for a few days? It happens. When we're out of our usual routine and in a new place, we can throw our body off its normal rhythm.
I bring: Magnesium Citrate and a shelf-stable, non-refrigerated probiotic for travel (supports gut health and immune function)‡
Sleep:
Many people have a hard time sleeping away from their own cozy beds. I tend to struggle with this on the first night of any trip. Magnesium plays an important role in mood and calming, so I add a little extra to my supplement regimen — along with Melatonin — which can support your body's natural sleep cycle.‡ Take both of these at night!
I bring: Melatonin and Magnesium Citrate
Immune Booster:
From airports and train stations to the planes and trains themselves, your immune system can take a beating when you're in transit (and this goes for any form of transportation). Adding some Vitamin C can provide immune defense so you'll actually enjoy yourself when you get where you're going!‡
I bring: Vitamin C or Pure Defense which has Vitamin C, Zinc, and more!
Hydration:
Planes literally dehydrate us. For too long, I'd get off a flight swollen… and no matter how much water I'd drink, I couldn't get myself rehydrated. Electrolyte packets have changed everything.
I bring: Electrolyte Packets
Stress Support:
If flying stresses you out, you better bring your adaptogens! Flying aside, whether you are traveling for work or on a vacation, stress happens. You're worried about flying, concerned that things at home are running smoothly, and still focused on your email inbox (you gotta let that go!). No matter what your stressors are, an adaptogen like Ashwaganda can really help moderate occasional stress!‡ These are best taken daily on your trip, because — let's be honest — the end of the trip can often be just as stressful as the beginning. It's the ultimate Sunday Scaries!
I bring: Ashwaganda
Airport Detox & Overall Detox:
Supporting your detox pathways while on vacation or traveling is soimportant. Airports have a ridiculous amount of radiation and are generally chaotic, and beyond the airport or train station, you're simply doing things differently than you do at home when you're away! These supplements will support your body whether you're eating and drinking differently, or even just off from being in a different time zone.‡
I bring: Liposomal Glutathione (helps support antioxidant defenses and liver health – our master detoxifying organ) and Detox Packs (super convenient and has B vitamins, omega-3s, NAC, l-glutamine and chlorella) which are so important for supporting your liver and body during travel!‡
---
Other things I do while traveling:
Clean and wipe down my cell phone to boost immunity.
Get fresh air.
Stay active and move my body.
Hydrate (a reusable water bottle is a mustfor traveling).
Get plenty of sleep.
Eat well, but also live a little and enjoy!
Get more details about my travel routine on this post.
---
Disclaimer: Always consult with a doctor before making changes to your supplement regimen, especially if you have health issues. Try out supplements before your travels if possible so you know how you react! Pure Encapsulations is a brand that I personally use and have recommended to you all for years (you should see my supplement drawer!) so I was so excited to be able to partner with them on this post. All opinions are 100% my own, and I'd never share something I don't personally use or fully stand behind.
‡These statements have not been evaluated by the Food & Drug Administration. These products are not intended to diagnose, treat, cure or prevent any disease.
My Must-Have Travel Supplements
Life Lately:
I have been traveling SO MUCH lately. I've missed you all! So, let's catch up on recent travels real quick!
A few weeks ago I was in Atlanta visiting friends and attending a Beautycounter event! I met these inspiring ladies that I am so proud to call co-workers and friends!
---
Then I was in Charleston with Cassy, Vanessa, Juli, and Stacy! Charleston is SERIOUSLY so cute. Here are some Charleston recommendations: Husk, Butcher and Bee, The Obstinate Daughter, Zero George, Fig, The Ordinary, Eli's Table, 167 Raw, The Grocery, The Darling Oyster Bar, Cru Cafe, Another Broken Egg Cafe, Prohibition for cocktails and live swing music, Fleet Landing Restaurant & Bar, Live Jazz at Bar Mash.
---
Most recently, I was in Ithaca, New York (and I can't wait to go back) glamping at Firelight Camps celebrating my good friend Gina and all of her hard work on her newest cookbook, Skinnytaste One and Done!
We had the best time, and I left inspired, motivated, and with a full heart from quality time with these amazing, caring, talented, and giving ladies! Check them out, and make sure to follow their blogs, too!
---
Blog Posts I'm Loving From Around The Web:
---
Reading Now:
The Power of Vulnerability – Brenè Brown
The Silent Wife – A.S.A Harrison
---
What's HOT on Pinterest:
---
Current Must-Haves & Favorites:
---
Quote of the Week:
"Even if — those two simple words have taken the fear out of life. Replacing "what if" with "even if" is one of the most liberating exchanges we can ever make."
---
What You May Have Missed:
---
Current Deals:
ButcherBox DEAL: New customers will get $25 off and a package of baconwith their first order! Ends 10/31.
25% off your 1st purchase at Thrive Market & a free 30-day trial with this link!
Shop your favorites from Four Sigmatic& Use Code LEXIfor 10% off
10% off your entire first purchase at Primally Purewith code LEXI.
15% off any EverlyWell kit with code LEXI.
10% off Thermapen (our favorite kitchen gadget) through the weekend!
$10 off your Fab Fit Fun box using code KITCHEN at www.fabfitfun.com!
Thank you for reading!
XOXO,
Lexi
Beyond the Kitchen
I can't believe how long it has taken me to write this post! I apologize for all those who have been patiently waiting for our Italy recap!!! We ended up going to Rome, Florence, and a day trip to Venice. If you remember, we were all booked for Cinque Terre but weather held us off from going so we quickly changed our plan last minute (travel pro tip #1: don't be obsessively tied to your schedule)!
P.S. here is the travel camera and the lens that I used for all of the photography (note: this is a macro lens which I love, but that means there is no zoom, so you have to step further away from your subject.
Travel:
We took a red eye with Alitalia airlines, Boston to Rome FCO and arrived at 11:50 AM!
We flew home with Alitalia airlines, Rome FCO to Boston, getting home at 6:20 PM.
We took the train from Rome Termini to Florence.
We took the train from Florence to Venice.
Rome:
Mike and I flew into Rome and really had so much fun exploring the city. We were there during the Rome Marathon so that was pretty cool to see. We stayed at the most gorgeous hotel, and did all the tourist-y things you just need to do your first time there!
Sistine Chapel (shhh…)
Where We Stayed:
We stayed at the amazing Rome Cavalieri, a Waldorf Astoria Resort which is situated in a 15-acre private Mediterranean park, overlooking Rome and the Vatican City. It's located in a prestigious residential area of Rome, just 3 km from the Vatican City and 5 km from the historic city centre and it's numerous attractions. It's a quick train stop or Uber ride to the center of things, within proximity to city center!
I loved this hotel so much. It's the home of the famous La Pergola Restaurant & Bar, which is the only hotel in Italy to boast a Michelin-rated three star restaurant. The stylish roof terrace offers panoramic views across the city. We enjoyed an amazing dinner at L'Uliveto Restaurant, located at the hotel – overlooking the landscaped park and outdoor pool, this restaurant serves a full menu of Mediterranean and international dishes.
The hotel bar in the lobby served up the largest (and delicious) espresso martinis! The pool and spa were unbelievable, and was a total vacation in the hustle-bustle of Rome, since you are not staying right in the center of the city but for sure within proximity to city center!
What We Did:
We bought tickets (in advance) to a Roma vs. Fiorentina Futból game at Stadio Olympico which was SUCH a cool experience. It was really fun to see how another country experiences sports games, and it was kind of like how we do! Fun Fact: Different from American culture, nobody was drinking much or getting drunk at the game, but plenty of singing and cheering and fun all around, just like in the US.
We did the "Caesar Shuffle", as they call it, exploring from the Colosseum to the Forum, Capitoline Museums, Victor Emmanuel Monument viewpoint, and Pantheon. We bought tickets to the Colosseum online so we were able to cut the line.
Vatican City — St. Peter's Basilica and Vatican Museums, which was SUPER hectic, but special, since I studied Art History in undergrad.
We did what they call the "Dolce Vita Stroll" along Via del Corso (start at Piazza del Popolo and end up at Piazza Venezia for great sunset views) — also see the Spanish Steps while around there!
The Food:
Honestly, I don't know if we did it wrong, because I've heard people love the food, but I wasn't crazy impressed with the food in Rome as I was in Florence. Here are a few stand out spots that we loved.
Voglia di Pizza: Amazing Gluten-Free Pizza + inexpensive wine.
La Proscuitteria Trevi: Small hole in the wall with amazing chopped salads and epic charcuterie platters.
Dinner at L'Uliveto at Rome Cavalieri: This meal was amazing!
Dinner in Trastevere (area in Rome): I wasn't in love with where we ate, but was in love with the area and recommend dinner and exploring the area.
Gelato For Days: Geletaria La Romana was pretty amazing!
Places we didn't go that were recommended (not gluten-free per say): Pierre Luigi Taverna Antonina, Spirito Divino, Ristorante Le Cave, Dar Poeta, Taverna Trilussa, Ginger Sapori E Salute, La Scala- Ristorante in Trastevere, Nonna Betta, Roscioli Ristorante Salumeria, Osteria Zi' Umberto, Giolitti, Old Bridge Gelato.
Gorgeous Views
Coliseum
Roma vs. Fiorentina
Florence:
Florence was hands down my favorite of the three places that we visited. I loved that it was a walkable city, unlike Rome where I felt like we were constantly Ubering (is that a word?) everywhere. I loved the food, the culture, the art, and the atmosphere in Florence so much. As I mentioned, I studied Art History for my undergraduate degree, and this was always a place I wanted to visit. In college when everyone went abroad, finances kept me back from going, so I am so grateful I finally was able to visit a place I learned so much about and really wanted to experience!
Gluten-Free Pizza at Ciro & Sons — SO good!
Where We Stayed:
We decided to stay in an AirBNB, to switch it up from hotel life in Rome, and honestly, I regret it. I loved the location of our AirBNB (literally right down the block from the Duomo), but after walking around all day and having jam packed days and a filled schedule, I think it's nice to come home to fresh towels and a made bed, you know? Especially since we weren't planning on cooking in the apartment or anything like that. So if I were to do it again, I'd personally go for a hotel. Just my two cents. When I travel within the U.S., I love AirBNB, but for traveling abroad, I think I prefer hotels 100%.
What We Did:
Tuscany Day Trip: We did this though "Tuscany in a bottle", and did the Super Chianti option. This day was so amazing and I highly recommend adding this to your list of things to do while in Florence. We ate great food, drank great wine, and had a lovely day in Tuscany.
Academia (David) — make a reservation!
Uffizi Gallery (unforgettable paintings) — make a reservation!
San Lorenzo Market area, shop, and have lunch in or near Mercato Centrale. Shop the leather district!
Explore and shop the Piazza della Signoria/Ponte Vecchio area.
Eats:
Trattoria Dall'Oste: Amazing steakhouse.
Osteria del Cinghiale Bianco: An amazing dinner on the other side of the Ponte Vecchio.
La Giostra: Another amazing, romantic meal near the Duomo.
Ciro and Sons – Restaurant Pizzeria Firenze: We came here twice for amazing gluten-free pizza and food. The owners are unbelievably hospitable. I loved it so much!
Trattoria ZaZa: Get the truffle omelet and an Aperol Spritz or two!
Places we didn't go that were recommended (not gluten-free per say): Acqua al Due, Gusta Pizza, Gusta Panino, Gusta Osteria, Fishling Lab, Il Latini, Sostanza, Brindellone, Oil Shoppe.
Gorgeous Ponte Vecchio
Espresso All Day!
Winery Day in Tuscany
Chianti Region Wine
Day Trip to Venice:
As I mentioned, we had train tickets and an AirBNB booked in Cinque Terre but last minute had to change our plan due to weather (bummer), however we made the best of it, went to Florence a few days early, and booked a train ticket for a day trip to Venice. Man, did that city blow my mind. The colors, the charm; it was truly breathtaking and so romantic. As much as I loved our day in Venice, I was content with one day there, and so was Mike. I didn't feel like I needed multiple days, but if I did, I would have planned an excursion to see some Murano Glass!
What We Did:
Since this trip was rather last minute, we kept it casual and went with the flow (not my usual planner self), and it was actually so perfect. So while I don't have amazing food recommendations for you, I'll share a bit of what we did!
Gondola Ride: Highly recommend this! We did this in the quiet areas of Venice and not in the crazy touristy part and it was pure magic. Our amazing Gondola driver sang beautiful songs to us while navigating the tiny water streets and it was so special.
Lunch: We stumbled upon a random restaurant and it was yummy. I'd do some research for food here. We just winged it.
Walked the entire proximity of Venice!
Gelato: I don't remember where, we stumbled into a spot and it was yummy!
Rooftop cocktails and espresso by Piazza San Marco (overpriced but the view was gorgeous). We liked the quieter streets better than this area, though, as it was crowded and more touristy.
---
A Glimpse of Rome:
A Glimpse of Florence:
A Glimpse of Venice:
Those who have traveled here, what would you add to this list of places to go and places to eat?
Recapping Our Trip to Italy: Rome, Florence, Venice
We have a ton of upcoming travel this year from business, to wedding trips, to just fun destinations we've been wanting to go to! I thought I'd share with you a little insight to how I plan our vacations, and some resources that I use and love.

I am excited to bring this post to you today sponsored by my friends at Trip Advisor. Since I always use Trip Advisor as a resource for our trip planning, it couldn't have been a more perfect partnership! All opinions are always my own.
Where are we headed in 2016?
First, I am flying to one of my favorite cities, Austin, Texas, for a conference called PaleoFX! I'll be doing some stuff for the release of my upcoming cookbook and am super excited to continue to eat and enjoy the Austin vibes.
THEN, I am headed to Puerto Rico with my girlfriends for my bachelorette party and some fun girl time!
I'm planning some local weekend trips for the summer, like Woodstock, Vermont, back to Portland, Maine, and little trips to put together travel guides of Boston and New York for you!
We'll end the summer with our WEDDING, where we'll then take a little mini-moon to San Fransisco, Napa Valley, and Yosemite. I'll be planning a big Europe trip later in the year for this, too!
WHOA. That's a lot of travel. Let's chat a bit about resources and planning!
Travel Tips & Planning:

Airfare:
The earlier the better, in my opinion! Do your research on where you want to go and when you are planning the trip. Of course, certain weeks are pricier than others, so take that into consideration. You can do some price comparisons but since airfare is always fluctuating, the earlier the better. If the prices go down, you can always call the airfare and often they will adjust the difference. Also, applying for a credit card that connects to an airline is a great idea. You'll eventually have enough points to fly for free!
Hotels:
I always use the Trip Advisor hotel tool for this! I really really do. It's so easy to navigate and to do some comparisons with their PriceFinder. They have tons of pictures, reviews, and pretty much every detail you could want when searching for a hotel.
Things to Do:
I always like to plan some sights and restaurants that I want to visit. Whether it's checking out more local, authentic spots, or visiting renown restaurants and sights, I always try to plan some of these excursions at least 2-3 months out. This ensures you get where you want to go! Trip Advisor honestly has amazing restaurant reviews, and I'm not just saying that! I think it's a perfect restaurant resource when traveling because you get reviews about traveling and dining out, different from people reviewing a restaurant in their own city! You can even ask questions and get real live answers. So plan, plan, plan so you can enjoy and do all those wonderful things you're planning on doing while on vacation!
Enter to WIN!
I hope those little travel tidbits helped! If you are in the midst of your very own planning for your 2016 travel, take advantage of Trip Advisor's #BookToWin Trip-A-Day giveaway!
Simply book your hotel through Trip Advisor during the month of March and be automatically entered to win some amazing prices. For starters, 31 winners from every day in March will win $1,500 towards any getaway of their choice, anywhere in the world, booked on Trip Advisor! And one grand prize winner will win 15,000 towards their getaway! Not bad, eh?
How To Enter The Trip‐A‐Day Giveaway:
● Option 1: Book your hotel on TripAdvisor during the entry period and automatically be entered in the Giveaway.
● Option 2: Find your hotel on TripAdvisor, then click from TripAdvisor to book on another site, then complete the entry form.
P.S. Don't forget these 11 healthy travel tips!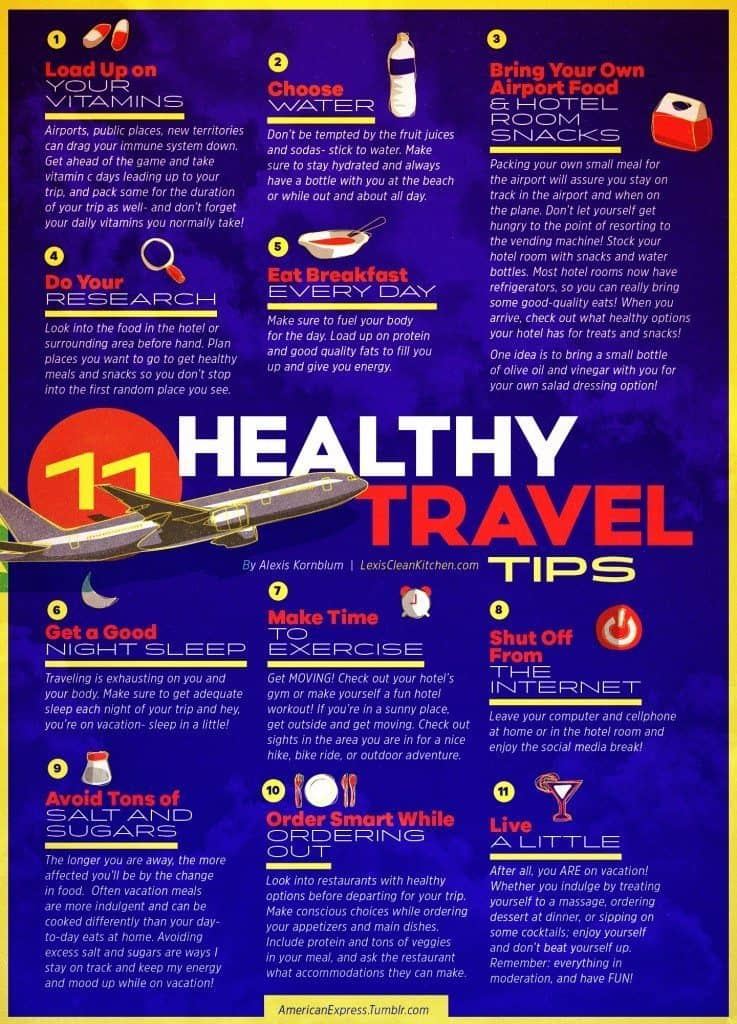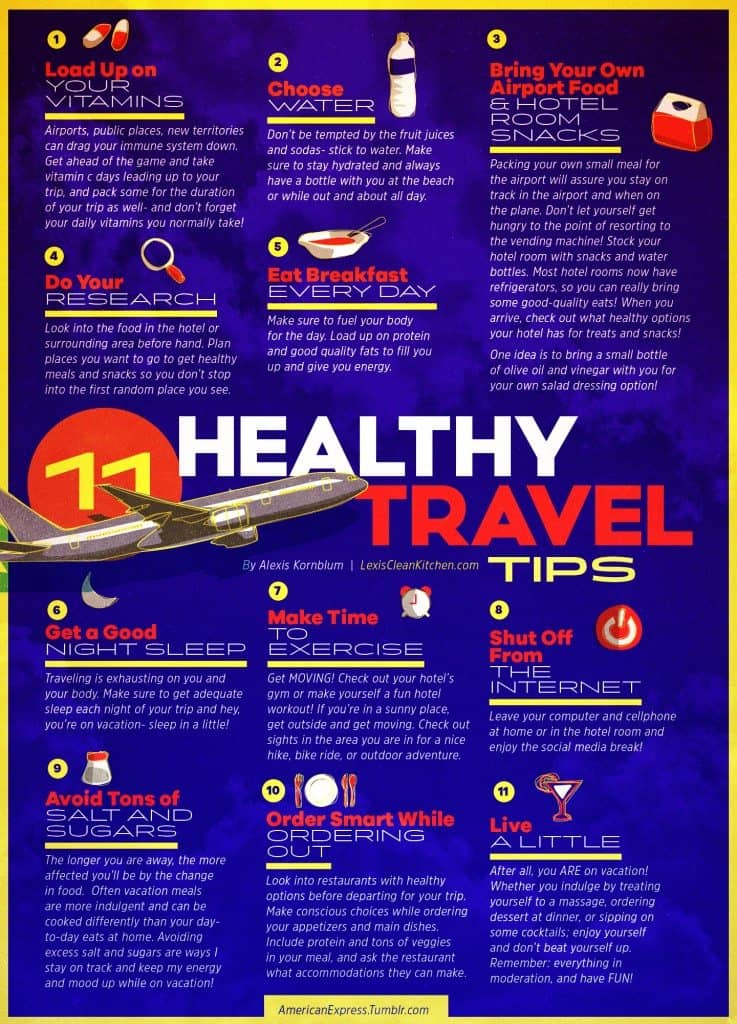 Happy 2016 travel planning, my friends! What destination is on your list?
---
How I Plan Our Travels
Good morning! Did you catch my Instagram pictures from this weekend? We had an awesome 24 hours in Portland, Maine this past weekend. We loved everything from the food, the cocktails, to the boutiques, friendly people, and the scenery! It's a wonderful little get away for us, being that it's just a two hour drive from Boston.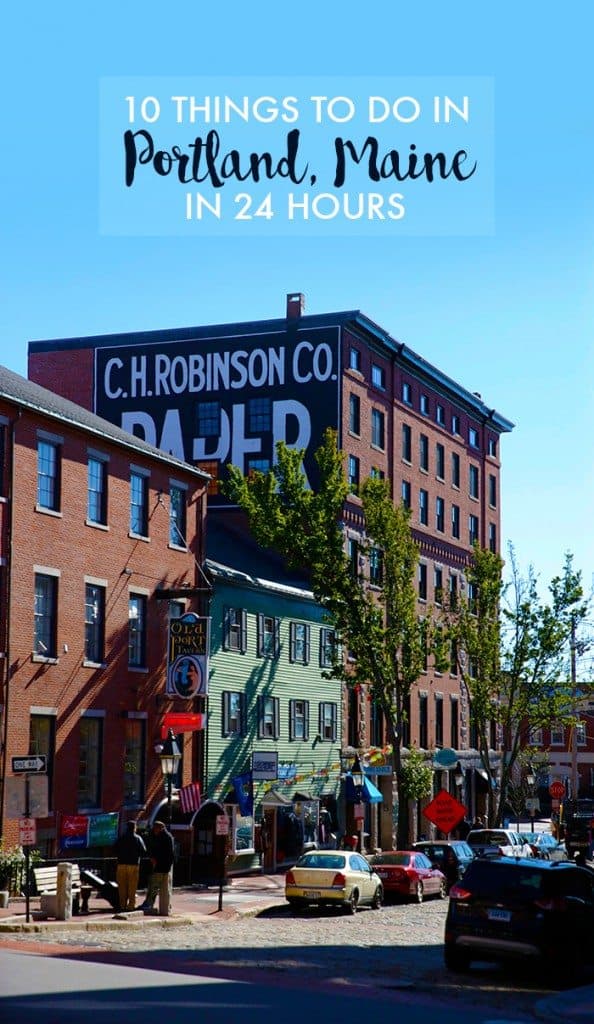 Before I get into my 10 places you must go to, let's talk about accommodations and some other little details!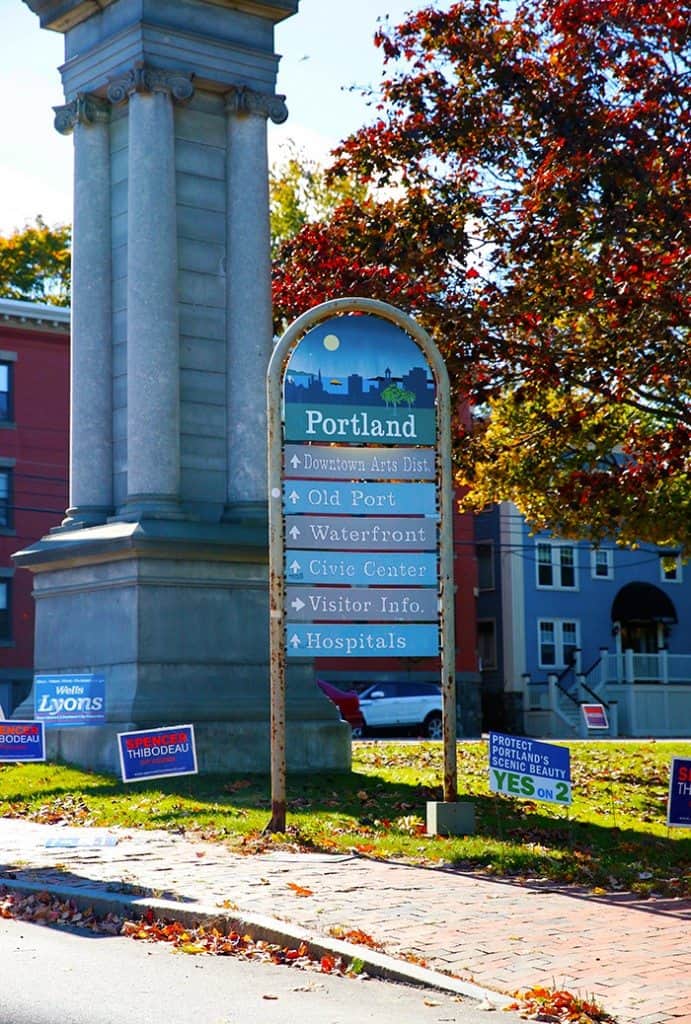 Where we stayed:
We stayed at the Portland Regency Hotel & Spa, which is part of the Historic Hotels of America. They have valet for your car which you can come and go as you please, friendly staff, and tons of history! It was beautiful, clean, had an awesome bar called The Armory, and it is in the BEST location. It is right in the heart of all the shops, restaurants, and just exactly where you want to be situated for a night in Portland. Our room had a really nice balcony which you can sit at and enjoy coffee and a newspaper in the morning. Next time we come, we are definitely taking advantage of the spa, which has a sauna, steam room, and all of the awesome spa amenities you'd be looking for!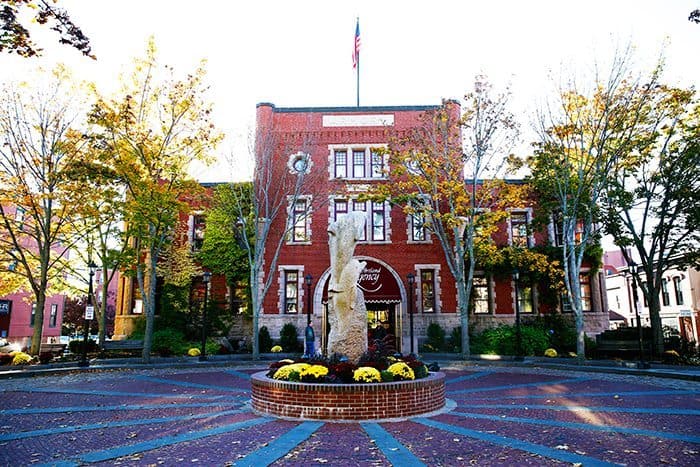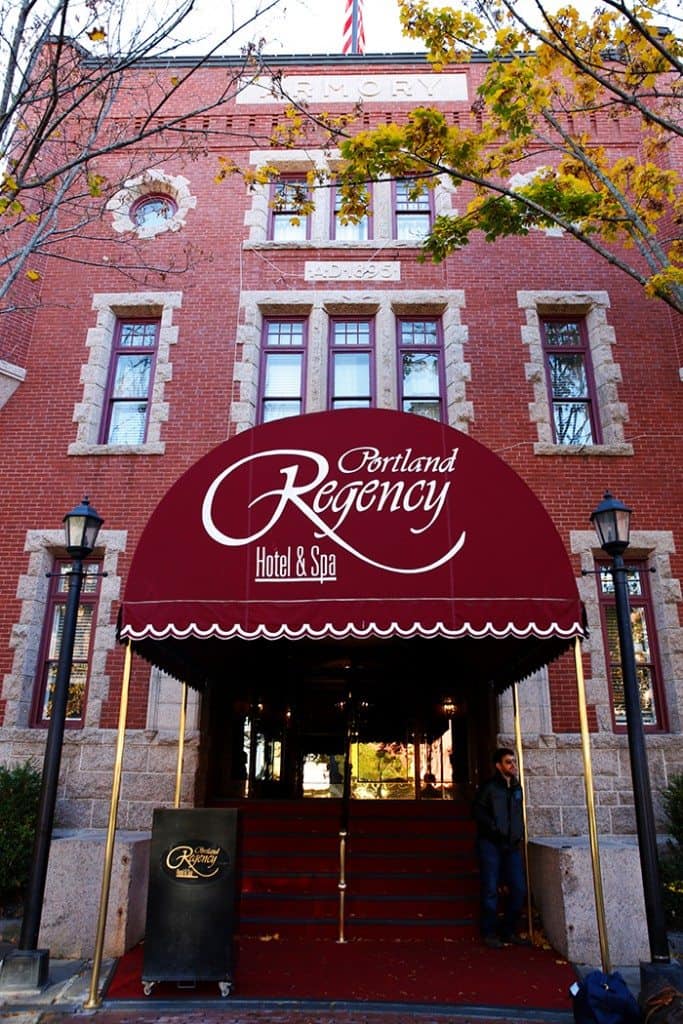 Portland is such an awesome city because within the 24 hours we were there, we felt like we knew already our way around! There is so much to do in this city. It felt like a smaller Boston with tons of character. P.S. They do have Uber, but with where we stayed we easily walked everywhere we wanted to go.
---
Are you ready? 10 things you definitely need to do, plus some pro-tips to go along with it!
I recommend getting small plates or sharing, so you can check out a variety of places. Keep in mind that most places do not take reservations so be prepared for a bit of a wait. Also keep in mind that this is from a foodie perspective, so we did a lot of eating 😉
1. Have fries at Duck Fat
I wouldn't go here for lunch (if you eat like me), since it's mostly paninis. Their poutine and fries are worth checking out though for sure. Pro tip: While waiting, have a drink next door at East Ender. May I suggest the Lemon Drop Martini! It was one of my favorite cocktails of the trip.
2. Have a cocktail and a bite at Eventide Oyster
We ordered the Lobster Stew which I cannot wait to recreate. Mike and I agree this was definitely a favorite. He loved the old fashioned he ordered, and I got their version of boozy lemonade.
The gluten-free chocolate sea salt is INSANE.
4. Walk around Old Port
There are awesome little boutiques, tons of fun stores to pop into, and of course more restaurants and unique bars to try. Milk Street, Market Street, Exchange Street, and Congress Street are where we spent most of this time. We liked Motifs for little fun gifts!
5. Pop into

Central Provisions

for a cocktail and a snack
We ordered the spicy raw beef salad and the bluefin tuna crudo- both were excellent! Mike had a Bloody Mary and I had one of their fun cocktails.
6. Head to Bam Bam Bakery for a gluten-free treat
We had the Espresso Chocolate Chip Muffin and it was delicious.
7. Head 20 minutes out to Cape Elizabeth and check out the gorgeous Portland Head Lighthouse and scenery
This is an awesome warm-day activity.
The owner Steve is SO friendly and will school you on everything you need to know about bitters in 20 minutes.
9. Have brunch at Bayside American Cafe (formerly known as Bintliff's)
We came here Sunday morning before heading out. We got there around 9:15 and had a 20 or so minute wait. By the time we were there for 10 minutes, the wait went up to 45-1 hour! Get their early or be prepared you might have to wait! It's worth it. We tried a few things that were all fantastic, but their homemade smoked salmon was out of this world.
10. Grab another donut at The Holy Donut
Yes, I'm serious.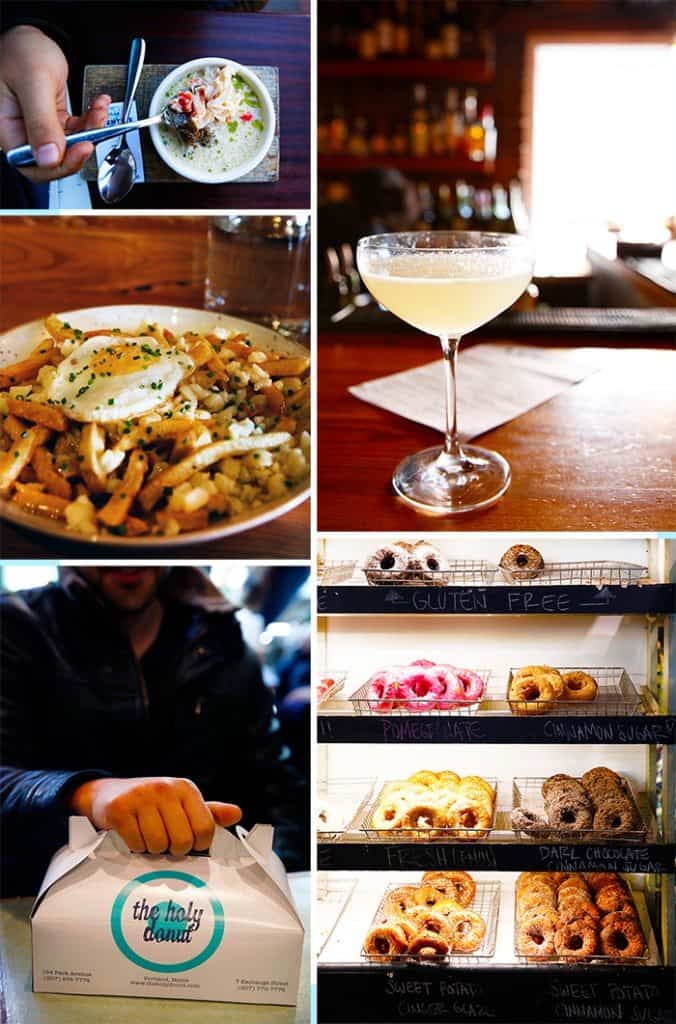 Places we didn't make it that we are definitely getting to next time:
Boda (Thai) for a meal

Hunt and Alpine for a cocktail

Fore Street for a cocktail and food

I also heard that Grace, Street & Co, and Fifty-Five are phenomenal choices.

Another suggestion we received was to take the mailboat tour which brings mail to all of the small surrounding islands. We heard it's really wonderful (and it's BYOB), but it was a little too cold for us to brave. Plus, with only 24 hours, we wanted to explore the town more.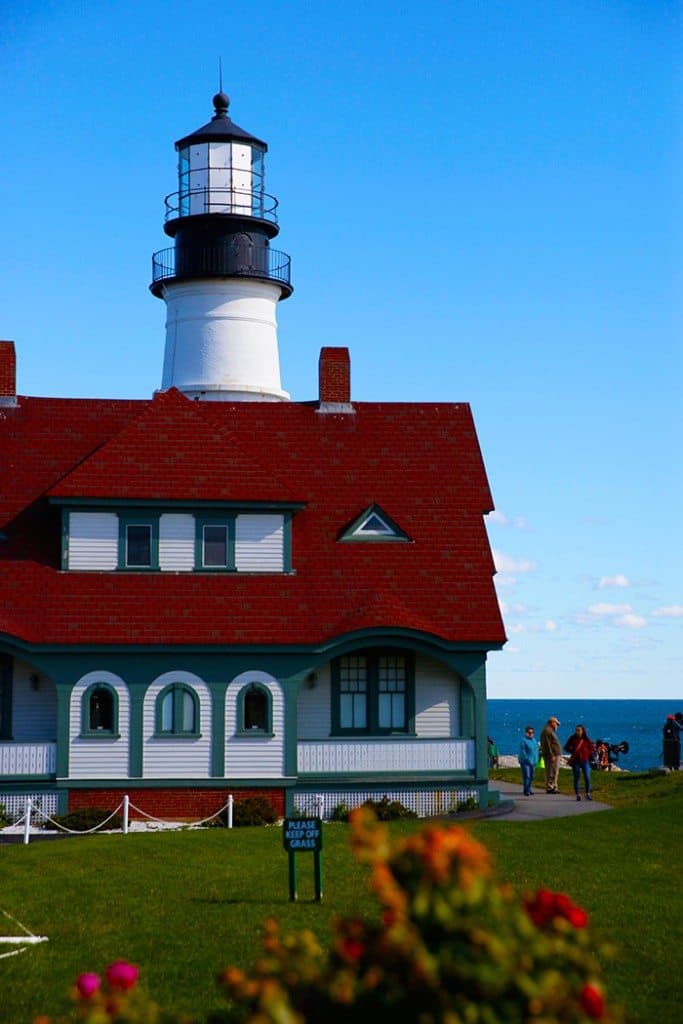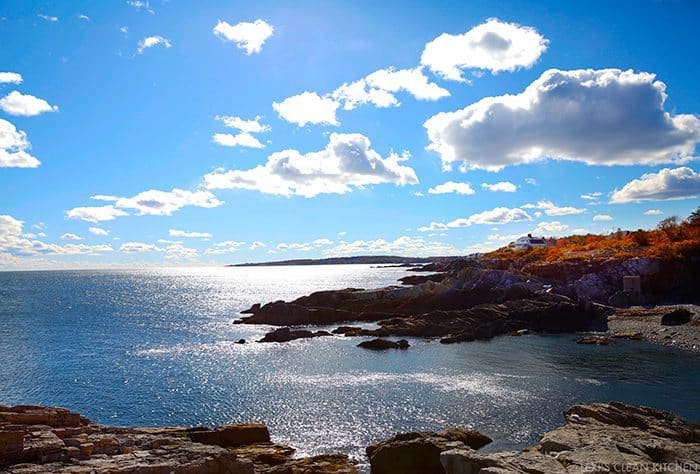 This is not a sponsored post. We did receive complimentary hotel accommodations. All opinions are 100% always my own.
Have you been to Portland, Maine? What was your favorite thing to do?
---
10 Things To Do in Portland, Maine in 24 Hours
Mike and I had the greatest weekend. On Friday night we drove up to Lenox, MA to the gorgeous Canyon Ranch for a little pre-birthday celebrations! We arrived late, were greeted by the most friendly staff, had a quick dinner (they packed us gluten-free cookies to-go in our room), and we went to relax before a fun-filled day ahead.
We woke up and explored this gorgeous place. It is so serene, quaint, friendly, and relaxing.
We walked down, sat on some adirondack chairs overlooking the woods and rocked (in the words of Emily from Zivamind) a 15-minute meditation to kick start a day of fitness, relaxation, and wellness.


We ate phenomenal food, took awesome fitness classes, got pampered in the spa, and got to take in the gorgeous views of Lenox. At night, they have quite the epic DVD collection filled with old and super new movies. Since the lovely staff always gave us soft, delicious gluten-free cookies to go, the nights were relaxing and filled with cookies and movies in bed, something we never ever get to do! It was delightful.
All in all, it was truly a fantastic weekend getaway, and with all there was to do- over 40+ indoor and outdoor fitness activities daily, workshops, talks, treatments- I could totally have seen us staying for days and days!
The Food
There are two main restaurants at Canyon Ranch. The Dining Room (where we ate dinner the first night and lunch the following day) and The Cafe (where we are breakfast both days and dinner Saturday night). The Cafe is new. It is farm-to-table style, and also where you can grab a snack throughout the day, a cappuccino, a smoothie, and so on. Of course, The Cafe was right up my alley and we loved loved loved it there. Especially Sunday brunch because… brunch!
I'm merging together breakfast (Saturday) + brunch (Sunday), because they were both just so fantastic. I started each day with an almond milk cappuccino and went from there. The accommodations for gluten/grain/dairy-free were beyond amazing. I was greeted with a full ingredient list of every single food at CR upon arrival, down to the brand of tomato sauce they use! They had three different types of almond milk, local maple syrup, coconut water for the smoothies. Everything down to the T!
The breakfast you ordered, with the open bar to help yourself to other things, and the brunch was station buffet-style.

Everything was beyond delicious! We grabbed a quick lunch on Saturday, and then got right back into our day of fitness and the spa!
Dinner at The Cafe was a highlight for sure. I loved seeing where a variety of the food I was eating came from. What is better than that? It is so apparent how much the chefs value their food and their expertise.
Bravo to the CR Lenox chefs. It was truly amazing seeing your craft in action.
P.S. There is no alcohol served at Canyon Ranch. I actually really enjoyed this little detox aspect.
The Fitness
CR Lenox is different then any spa I've been to. It is super focused on fitness, wellness, and health out of just the food and the spa. There were lectures on sleep, an integrative medicine practice where you could actually get tests done right there, and so much more.
I took a circuit class, a spin class, and a yoga class. Now I'm not the biggest Yogi but I am making an effort to get more into it, so I decided to take a class. Antoinette was the teacher and she was beyond amazing. I loved her nature, energy and the vibes of the class. I wish she was here in Boston! Mike took a meditation workshop, a yoga class (more intense than mine), and a kettlebell class which ended up being one-on-one since he was the only person who showed up!
I really loved the classes, and also loved spending time in the Women's Spa. Sauna, steam room, hot tub, relaxation area, and more. Total bliss.
Another highlight that we loved was the natural "sports drink" in the fitness area. Seeing the word Sports Drink you can imagine what I thought the ingredient list would look like, but I was in fact wrong! A blend of iced teas, orange juice, white grape juice, lemon oil, and sea salt. That's it! We added a little to our waters to fuel us through the day. I think I'll have to recreate this one for all of you 🙂
Next time, we'll stay for longer and get outside for one of the hikes and other activities that we couldn't fit into our stay!
The Spa
Mike and I both got massages, mine an 80-minute deep tissue and his a 50-minute Swedish. I also got a deep cleansing facial which was phenomenal. I loved the spa area of CR and the awesome, knowledgeable staff there!

---
Disclosure: I was not paid to write this post, but did receive complementary amenities. All opinions are 100% always my own!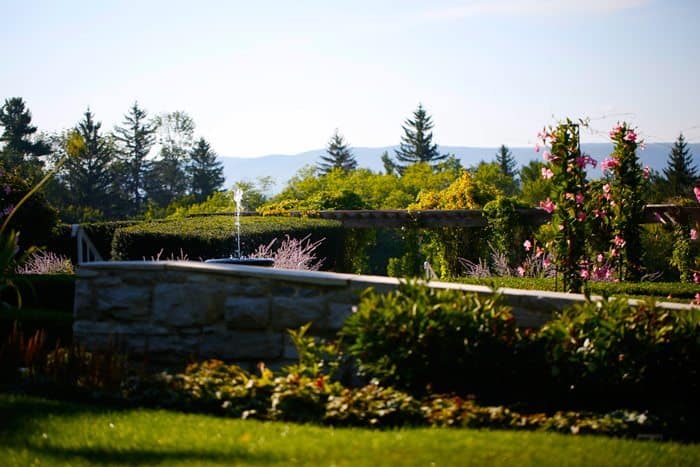 ---
Canyon Ranch Lenox: Weekend Getaway

I think it's pretty clear when talking to guests at Round Hill, many of which will most definitely return (including us), that it's truly a gem of a place. Located on a little round hill on the edge of Montego Bay, you feel as if you are at the end of the world, in a secluded private little nook on the edge of the ocean. It's magical. From the ocean front-everything, to the decor, the local organic food, and the beautiful botanicals surrounding you every where you look, it's a truly special place.
With 36 ocean-front rooms and 27 villas, Round Hill isn't your ordinary big grand hotel by any means. It's smaller, private, and charming- which was one of my favorite parts about it after staying at large, less-personal hotels the past two years.
The Room & Hotel Amenities:
Ralph Lauren did a pretty amazing job designing this place! I loved the old-charm vibes of the original keys, the library and tv room (and lack of tv's in the hotel rooms), and so much more.
The hotel rooms called The Pineapple House, contains 36 oceanfront rooms. the top being just a window and the lower level having a porch with a breakfast table. They have a grand bed, a nice (updated) bathroom, and a resting area. There is a large wardrobe and various baskets to unpack clothes into, though I found myself itching for a dresser with drawers at one point. I loved the decor, and loved waking up to the ocean breeze.
What We Ate:
Between the smoothie bar, the egg station, the mini pastries, various fresh juices, and delicious Blue Mountain Coffee, I'd say breakfast was one of our favorites.
Smoothie Station
The lunch menu was so great, and with enough variation that we never had to eat the same thing twice. Fresh local food & on occasion- cocktails! If you follow me on Instagram, you saw that we even got to meet and talk with the chef, who was so beyond sweet.

Afternoon tea is on from 4:00-5:00pm and is complementary. You'll find hot and iced tea, mini sandwiches, scones, rum balls, rock buns (my favorite), jerk popcorn, organic veggies with fresh organic hummus, and more!
For dinner there were two options, you could either order off the main menu- which changed nightly, or a buffet style (Wednesday night was curry night, and Friday night was Jerk night). We ordered off the menu every night except for Friday when we did the Jerk buffet. I think Mike and I agree that this was hands down our favorite meal of the trip! Jerk chicken, jerk sausage, suckling pig, salads to start (mini lobster salad spoons… mmm…), and perfect desserts. We were so happily full!
About The Food:
A huge part of why I was so excited to visit Round Hill was the food. They pride themselves in using local, organic, and fresh ingredients. Aside from the farm-to-table menus, they have their own organic garden where they have their own fresh herbs, limes, avocado trees, and more. In the past when we've traveled and stayed at hotels, the all-inclusive menu buffets were always glutenous and bothered my stomach (without fail). I was so happy to find a place that takes such pride into each dish, cares about where the food comes from, and offers variety.
Day-To-Day:

Our day began by waking up to the ocean breeze coming through our window. We got ready for our day, either by heading out early to read & meditate outside, or heading straight to breakfast.

After breakfast, we headed to the main beach to start off our day. We generally ended up over in the adults only tranquility area by the spa, where you could lounge on outdoor beds, lounge chairs, or a hammock, and order some drinks and a smaller menu of food.
That side of the resort was by far our favorite. One of the days we got massages in the spa, other days we just lounged in the shade, hit up the gym, or went in the pool on that side. The gym was updated, spacious, and fantastic- with a view of the ocean looking out. I loved that this side of Round Hill was a grassy area right at the edge of the ocean. We ended up strolling back for lunch at some point, and then seeing where the day took us from there!
The spa!
Before each night began, we ended the day with a dip in the ocean or the infinity pool watching the sun setting in the background. I loved that the evenings started a bit later here. It really went with the whole laid back and relaxing vibe of the resort. Dinner first begins until 7:30, so you could easily be out on the beach or over in the adult's only tranquility area until that time! I mean, how can you not stay out during this sunset?


After getting ready, we made a quick stop at the Ralph Lauren bar where we had pre-dinner cocktails. From there, dinner and the nightly entertainment, except for the night we ventured out, were fun and relaxing. Most nights we ended up going to sleep fairly early, likely a combination of long days in the sun and not a crazy night scene (definitely different from past hotels we've stayed at). The entertainment and evening were based around your dinner, so I liked that it started a bit later into the evening.
What I read:
I brought along two books: The Girl on The Train by Paula Hawkins & The Girl You Left Behind by Jojo Moyes. Both are the perfect beach reads. Quick and has you hooked from the start!
What We Did Outside The Resort:
When we had lunch with Linda, the Director of Sales and Marketing (love her), she told us about a concert in town with the legendary Freddy McGregor later in the week. We decided to venture out to dinner and the show. We headed to the Hip Strip for dinner (Marguerite's seafood), then went a few doors down to the show. I think it's safe to say we fell in love with the music and culture that night! We had the best time. It was small and the show was right on the beach with the ocean behind. Gorgeous and so much fun.

We also took one more little trip; we went to the famous Scotchie's for some authentic Jerk food that we heard so much about. Man it did not disappoint. I officially love all things jerk! That scotch bonnet pepper is just too good. Somehow I need to get some for my garden here so I can make a real deal jerk sauce!
Highlights:
1. The Food
2. The size of the resort compared to others we've stayed at
3. The people and friendly staff
4. The relaxing tranquility (adult-only) spa section
5. The Sunsets
6. The proximity to the airport
7. The private, intimate feel of the resort
8. The gym and hotel amenities
9. The rooms being ocean front
And that's just a start!
Will We Be Back?
Without a doubt. I am already looking forward to planning my next Round Hill getaway. The entire trip we kept describing the resort as 'a little gem,' and as 'magical'. It truly is a special place.
Round Hill Resort from the tranquility center/spa/gym area.
As a disclaimer, I received complimentary additions & some accommodations for our stay, but was not compensated or asked to write a review. All opinions are 100% my own. We simply really loved our stay at Round Hill and I wanted to share about the resort and our trip with all of you!
Jamaica: Round Hill Resort & Villas
This past week Mike, two of our great friends Carly & Dave, and I headed to Austin, Texas for a little mini vacation. We had the best time exploring the city- everything from daytime activities, the nightlife, to of course… the food!
Mike and I arrived on Thursday morning (note: we decided not to rent a car and to just Uber it up around the city. I'm totally glad we didn't end up renting one, seeing as the cabs we're fairly cheap). We stopped at the house we rented (air bnb), to drop of our things and grab Carly and Dave- and headed right to La Barbecue. We ordered the brisket, ribs, sausage, and the chipotle slaw. We only waited for about 30 minutes which was totally manageable, and it was all fantastic. The ribs and brisket had our vote! Meal number one- huge success.
We then headed into downtown to explore. We walked around and then popped into Searsucker for a cocktail. We continued onto Barton Springs, where we relaxed and cooled off from the heat! From there we headed over to Lick Ice Cream where I got one of the dairy-free options! Coconut Chocolate PB Swirl. Essentially heaven! Then, as if we couldn't eat anymore, we headed to Torchy's Tacos and I got The Democrat and The Pink, which were both out-of-control good. Dave and I decided that The Democrat was the winner!
We headed back to the house, showered up, and headed to dinner at The Odd Duck. Dave happened to know the chef there, Sam, and along with all of the deliciousness we ordered, he brought out some more amazing dishes on top of that. Everything there was insanely delicious. Seriously, one dish was better than the next. I think that was one of my favorite meals of all time- no joke! We then headed to Whisler's for a drink. The vibe was great there.
Day Two:
We woke up and headed to my new favorite coffee shop ever: Texas Coffee Traders. We got a tour of the coffee process, and I grabbed an almond milk iced latte. That place is seriously amazing. They are so proud of their coffee and are super knowledgable. We bought some coffee beans to go!
We walked over to Veracruz All Natural for breakfast tacos and I think it's safe to say I don't think I'll find a taco as good! I got eggs, chorizo, sautéed spinach, and refried beans on a corn tortilla. We headed to the capital for a little educational tour, wen't to see some graffiti art, and walked around- where I found Tears Of Joy, a hot sauce store!
Finally, we headed to Picnik Austin. Naomi the owner wasn't there, but the girls there took good care of us! All so sweet. We shared a beef curry dish, a blondie (AND I took one to go), a mocha butter coffee, and the chocolate chip cookies. AH-MAZING. Like wow, I can't even believe a place like Picnik exists. My old friend Julie came to meet us there and it was so great catching up with her! Conclusion? I SO wish we had Picnik in Boston. Dinner tonight was at Salty Sow. Another winner. Everything was fantastic from the brussels sprout salad, the tacos, to the duck fat fries. That night we headed to Rainey Street. We had the best time. I've never been to a street of bars quite like that. All of the bars were houses transformed into bars. Super fun! I really liked that each bar had specialty cocktails, rather than crappy bar drinks. We even saw a pig roast happening out back of one of the bars called Banger's (see Instagram for that picture).
Day Three:
Day Three was a rainy day. We headed back to Texas Coffee Traders! I got an almond milk cappuccino which was delish. We had brunch reservations at Olivia, and again, another winner. The food in Austin is seriously good, ya'll! We decided to head back to the house since it was rainy and cold, so (naturally, more food) we picked up sushi from a food truck we heard great things about. It was decent, but didn't blow us away. We relaxed, watched a movie, and hung out until dinner.
Dinner this night was my birthday dinner! We went to Sway Thai, based on many recommendations, and it was fabulous. So many delicious dishes, one after the next. This night we went out on 'Dirty 6th,' a way different vibe from Rainey Street- still very fun. Late night- Nachos (sans cheese) from a food truck. I am amazed at the whole food truck industry down there in Austin. Seriously cool.
Our last day we woke up and sadly found that Texas Coffee Traders was CLOSED! So sad. We went for our last day of breakfast taco's at Veracruz All Natural. I got the same exact order as the other day. So sad to be leaving those tacos!!
All in all- a seriously awesome city and a fabulous trip. I highly recommend visiting if you haven't!
Have you ever been to Austin, TX? What is you favorite city to travel to?