For the longest time hard-boiled eggs were one of those, "well, they're never going to be beautiful" situations for me. I tried every which way- vinegar, baking soda, putting them into hot water, starting them in cold. You name it, I tried it! I was always left peeling an egg and having half of the white come off with it. Not fun, and not conducive to deviled eggs or any situation where you need them looking pretty!
You can find a million different ways to make the "perfect" hard/soft-boiled egg on the internet. Take it from me, I've tried them all! Finally I stumbled across the trick. The only way I will make hard or soft boiled eggs again! This week for Foodie Friday with American Express I wanted to share it with you in an easy handy infographic that you can pin or save to have on hand.
The trick? STEAM THOSE EGGS!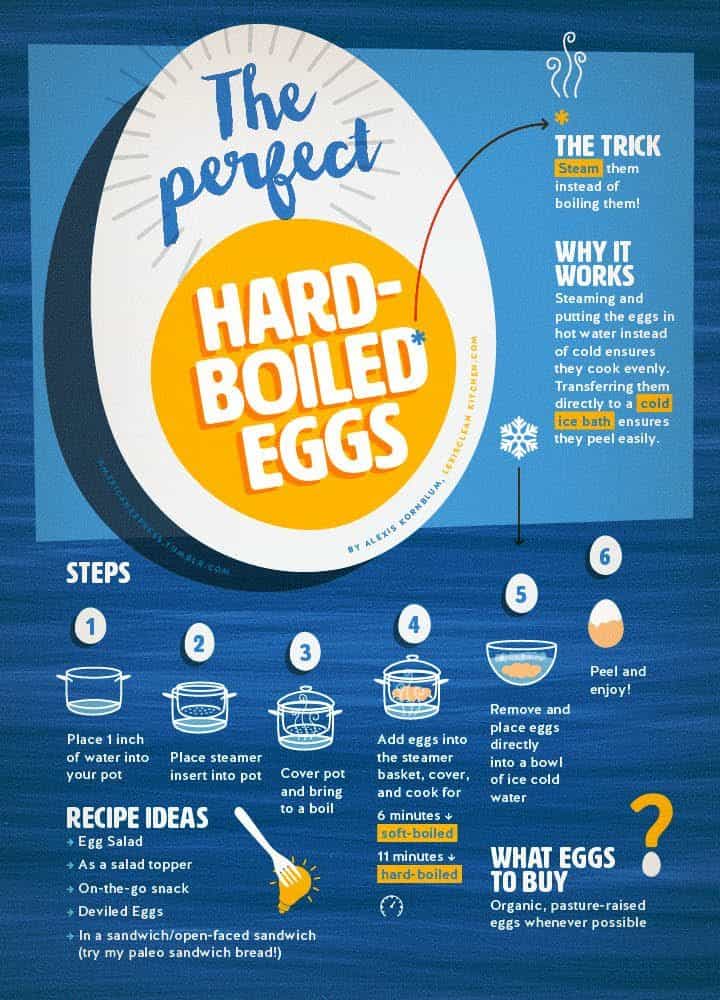 Here's what you need to do:
1. Place 1 inch of water into your pot
2. Place steamer insert into pot
3. Cover pot and bring to a boil
4. Add eggs into the steamer basket, cover, and cook for 6-11 minutes (soft-boiled —> hard-boiled)
5. Remove and place eggs directly into a bowl of ice cold water
6. Peel and enjoy!
I was selected by American Express to contribute to their Tumblr community. As such I was paid for my services, but all opinions in general and about American express are my own.
What are your favorite ways to use hard-boiled eggs? Have you ever tried to steam them?