December is officially here and I am transitioning from my Fall favorites to Winter dishes. As it gets cooler, I love topping my dinners; whether chicken, steak, or seafood, with a warm ragout. The best part of this Tomato, Eggplant, and Chickpea Ragout is that it tops any protein of choice perfectly. Plus, it's easy to throw together!



Tomato, Eggplant, & Chickpea Ragout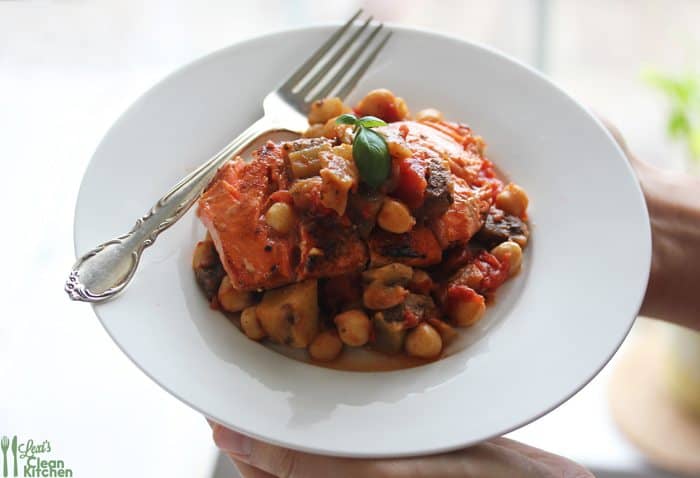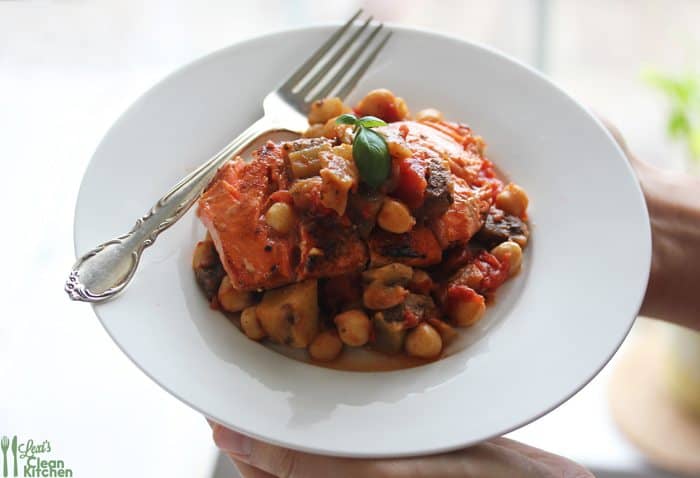 Instructions
1. In a large skillet heat oil and garlic
2. Peel and cube eggplant and add to skillet (and optional onion if you are adding it)
3. Saute for 7 minutes, mixing often
4. Rinse and drain chickpeas and add to skillet, let cook for 3-5 minutes
5. Add in diced tomatoes and spices, let cook for 5 minutes (add optional spinach here), then reduce heat and let simmer for 15 minutes
6. Taste and adjust spices as desired and serve with protein of choice
Recipe Notes
I served mine with pan-seared wild-caught salmon, but this dish is delicious with chicken or pork



What are your go-to Winter dishes?