WELL! It officially really feels like Summer. 90 degrees all last week and I'm seriously at the point of retiring my morning hot coffee for ALL iced coffee. It's August and it was bound to happen already. BUT, don't give me hot coffee watered down with ice. I want some good, strong cold brew; and it's EASY to make!
This week for Healthy Food Friday with American Express, let's make some
COFFEE

!

Let's break this down into five steps!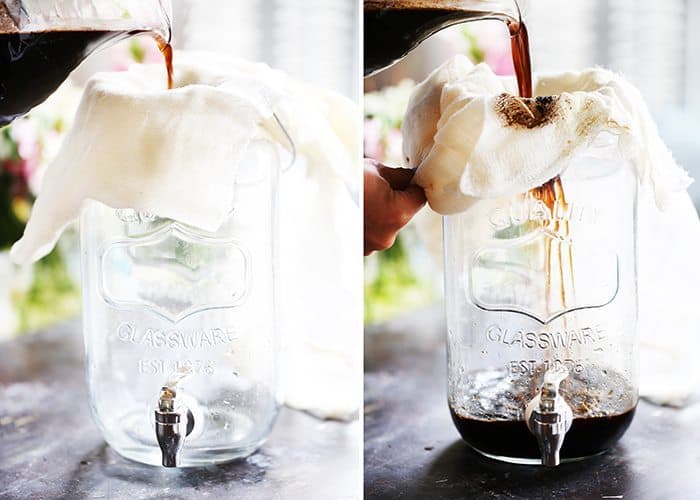 Step 1: Pour 1 3/4 cup ground coffee into a pitcher.
Step 2: Pour 4 cups of water into the pitcher.
Step 3: STIR.
Step 4: Cover with plastic wrap and let steep for 12 hours.
Step 5: Remove plastic and place a cheese cloth over a beverage dispenser or an additional pitcher. Pour coffee over the cloth.
Now simply add ice and serve as desired!

BOOM! Fresh, delicious cold brew. Ready for the heat wave.
I was selected by American Express to contribute to their Tumblr community. As such I was paid for my services, but all opinions in general and about American express are my own.
What's your preference: Hot or Cold Coffee?
use our hashtag!
I am so excited that you are making a recipe and would love to see how it turns out! Make sure to use the hashtag on social media!
#LEXISCLEANKITCHEN
share this post!
subscribe to the email list!