15 Books to Cozy Up With This Winter
Winter here in Boston means chilly temperatures, slippery roads, and lots of time bundled up inside. These conditions can be a little bit of a drag, but they also give me more time than usual to relax and snuggle up with a book. Here are fifteen books that I'm especially excited for this winter…
Winter 2020 Books to Read
Fiction to Hit the Spot
Get lost in something totally unreal! There's a mix of contemporary fiction, drama, and thriller here, so you'll be sure to find something to fulfill your fiction cravings.
1. Followers: A Novel by Megan Angelo: If you're anything like me, one of the things that is most likely to distract you from working through the list of all the awesome books you want to read is the temptation to scroll through your phone instead. Those pesky little devices — and the social media explosion that they've created — keep us from doing so many other things we plan to do! Because of this, it seems all too appropriate that the first book on my winter list is Followers, which takes a very entertaining look at our dependence on technology. Picking it up is a great way to combine your urge to scroll Instagram with your goal to do more reading!
2. The Gifted School: A Novel by Bruce Holsinger: With a few more weeks (or months!) of winter still ahead of you, now might be the ideal time to dig into a longer book… especially one that's as juicy as The Gifted School. The book transports readers to an upscale town in Colorado where a competitive new charter school has opened, then takes you inside the minds of all of the parents and kids who are aiming for a spot there. There are complicated relationships and plenty of deep, dark secrets, too!
3. The Dutch House: A Novel by Ann Patchett: I'm a big fan of pretty much anything Jenna Bush Hager picks for her Today Show book club, and The Dutch House is no exception. Ann Patchett is the queen of telling stories about families. Luckily for us, she does it again in her latest novel! The Dutch House tells the story of a pair of siblings and their connection to the house they grew up in. It spans fifty years and will suck you right in for plenty of winter reading sessions.
4. Dear Edward: A Novel by Ann Napolitano: This cover is absolutely beautiful, which is fitting for an amazing book like Dear Edward. Edward is a twelve-year-old boy and the sole survivor of a plane crash. The book chronicles what it's like to feel alone no matter how much attention you're getting, plus the title character's captivating search to find meaning after loss. Dear Edward is another one of Jenna Bush Hager's book club picks, so you don't even have to take it from me!
5. Long Bright River: A Novel by Liz Moore: Are thrillers your flavor? If so, I've got you covered for winter reading with Long Bright River, which was an instant New York Times bestseller and a favorite book for, like, every website and magazine in 2019. There's interpersonal drama, addiction, police procedure, disappearance, suspense… really, you should just grab yourself a comfy corner of your couch and see for yourself.
True-to-Life Tales
There's a little bit of historical fiction and a whole lot of memoir in this section! These real stories and voices are ideal for reading under plenty of blankets.
6. Uncanny Valley: A Memoir by Anna Wiener: This book has been just about everywhere lately, so if it hasn't found its way into your hands yet, I'd highly recommend that you grab it. You don't want to get left behind! Uncanny Valley was written by a woman who left her job in book publishing to work at a Silicon Valley startup. In her memoir, she shares all the wild details of life in the digital era and the tech bubble. It's the behind-the-scenes tell all you never knew you needed.
7. My Friend Anna: The True Story of a Fake Heiress by Rachel DeLoache Williams: If the subtitle of this one hasn't already caught your attention, let me tell you a little more: the author of My Friend Anna was working as the photo editor at Vanity Fair when she made a friend named, well, Anna, who called herself a German heiress and treated pals to extravagant gifts and dinners. Things got weird when she invited the author on an all-expenses paid trip to Marrakech and was suddenly unable to foot the bill. The crazy ride that unfolded is documented in this book, which you won't be able to stop thinking (or talking) about.
8. Wine Girl: The Obstacles, Humiliations, and Triumphs of America's Youngest Sommelier by Victoria James: Wine Girl won't hit shelves for a few weeks, but you're going to want to flag it now so you can pick it up for a little late winter reading. Who isn't fascinated by the mysterious, glamorous world of wine? Victoria James — who became a sommelier when she was just twenty-one years old — has a very unique perspective on it, which she shares in this memoir.
9. Home Work: A Memoir of My Hollywood Years by Julie Andrews: There's something undeniably special about old Hollywood. Even if you wouldn't call yourself a Julie Andrews superfan (although, who can hep but love her in Mary Poppins or The Sound of Music?), the longtime star has amazing stories to tell about what it was like to grow up in the movie magic of the '50s and '60s. I would recommend this one as an audiobook, actually, since Julie Andrews herself narrates it!
10. The Giver of Stars: A Novel by Jojo Moyes: Technically, The Giver of Stars is historical fiction, which means it's slightly out of place in this section… but since it's based on a true story, it totally counts. Written by the author of Me Before You, this book gives readers a peek at the Packhorse Librarians of Kentucky, a group of women who deliver books throughout a rural mining town during the Great Depression. It's full of amazing female characters and stories that will break your heart in all the right ways, plus Reese Witherspoon is developing it into a movie. Read the book now so you're ready for it!
School's In Session! (Kind Of)
Something about winter days makes me feel a little extra inspired to learn something new. If you can relate, these books are a good place to start.
11. You're Not Listening: What You're Missing and Why It Matters by Kate Murphy: Listening is a skill that it seems so many of us are always working on, and this book is a good reminder of how important those efforts are. Journalist Kate Murphy takes a deep dive into our struggles with listening and offers ideas to help us better tune in. There's lots of interesting science here, but it's all been made totally accessible. You'll close this book knowing that you've learned something and also being able to explain it!
12. I Like To Watch: Arguing My Way Through the TV Revolution by Emily Nussbaum: For something a little lighter but still non-fiction, give I Like To Watch a try this winter. The author is a Pulitzer Prize-winning critic with a lot to say about all kinds of television. The good news? She won't make you feel judged for liking what might have a reputation as "bad" or "trashy" TV. This collection of essays is a celebration of all kinds of shows, and it will entertain you just as much as your latest Netflix obsession.
13. Why We Can't Sleep: Women's New Midlife Crisis by Ada Calhoun: Getting good sleep is a key part of overall wellness, and since wellness is clearly my major priority, you know this book had to go at the top of my list. The author spoke to women all over America about their struggles to sleep in order to give a bigger picture explanation of our sleep challenges. She also comes to the table with solutions!
14. Friendship: The Evolution, Biology, and Extraordinary Power of Life's Fundamental Bond by Lydia Denworth: If you're lucky enough to have good friends, you probably don't spend a lot of time thinking about the science behind those relationships… but it's actually pretty interesting stuff! This book is a full-on investigation of friendship that will make you feel more grateful than ever for your loved ones.
15. More Than Enough: Claiming Space for Who You Are (No Matter What They Say) by Elaine Welteroth: I like to think we all can learn a lot from books about how to be our best selves, and More Than Enough fits that bill. Elaine Welteroth was the Teen Vogue editor who helped make the magazine more socially conscious. She brings that sense of barrier-breaking into her first book, which will leave you fired up and ready to take on all of your own challenges! It's also been optioned for a TV series, which is pretty cool.
ENJOY!
1 comment
February 15, 2020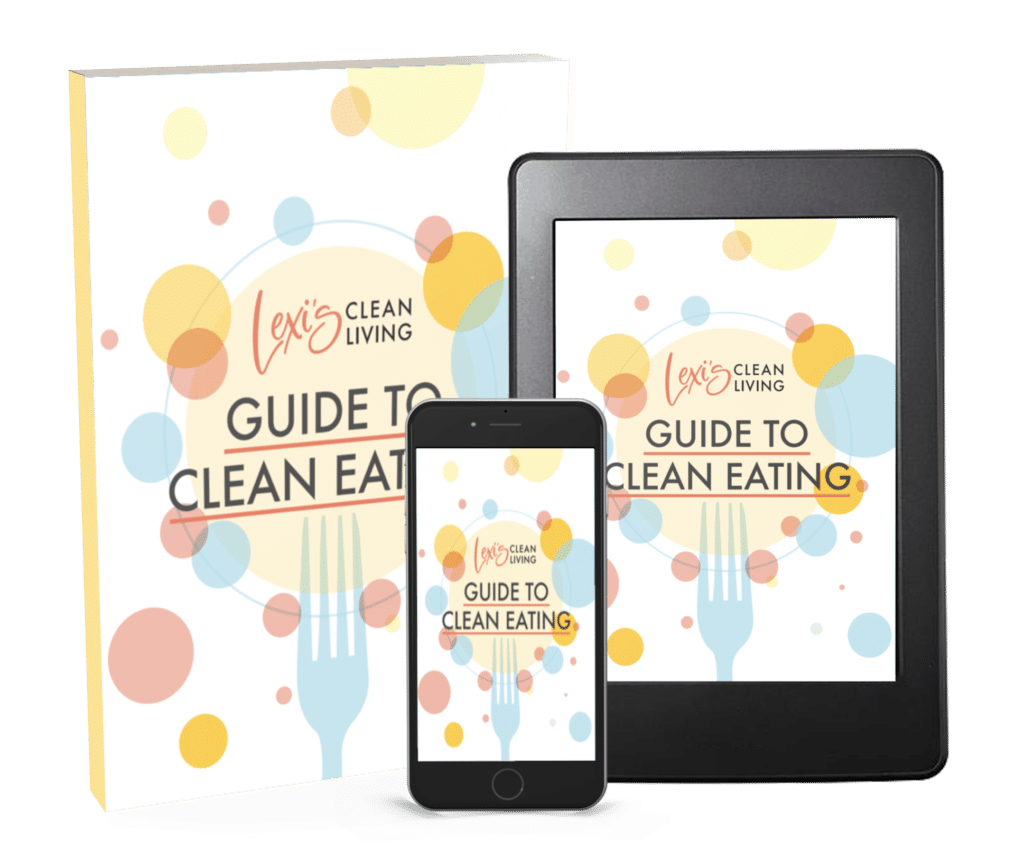 Subscribe to
Lexis Clean Living
Join our email list to get instant updates and weekly summaries of our top content and special exclusive offers along with our free clean eating kickstart guide!
This website may at times receive a small affiliate commission for products that we shared with you in our posts. Although we may receive a commission for linking certain products, there's no additional costs to you and all of our opinion and suggestions are 100% our own and unbiased. That's our promise to you!
Subscribe to get our FREE clean eating guide!
Join our email list TODAY to start recieving our newsletter weekly, access to exclusive content and deals, *and* a FREE complete 24-page clean eating guide!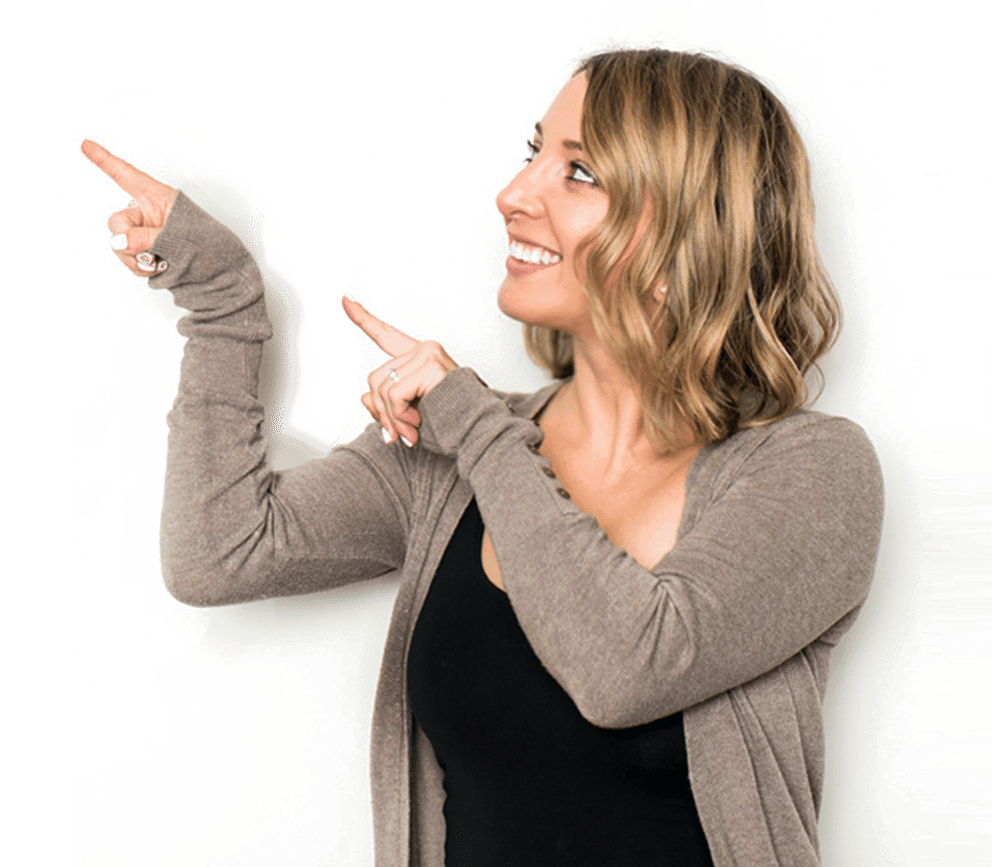 Subscribe to get our FREE clean eating guide!