Want to know How to Make Marshmallow Fluff right at home? This recipe is so simple, naturally sweetened, and so much better than store-bought!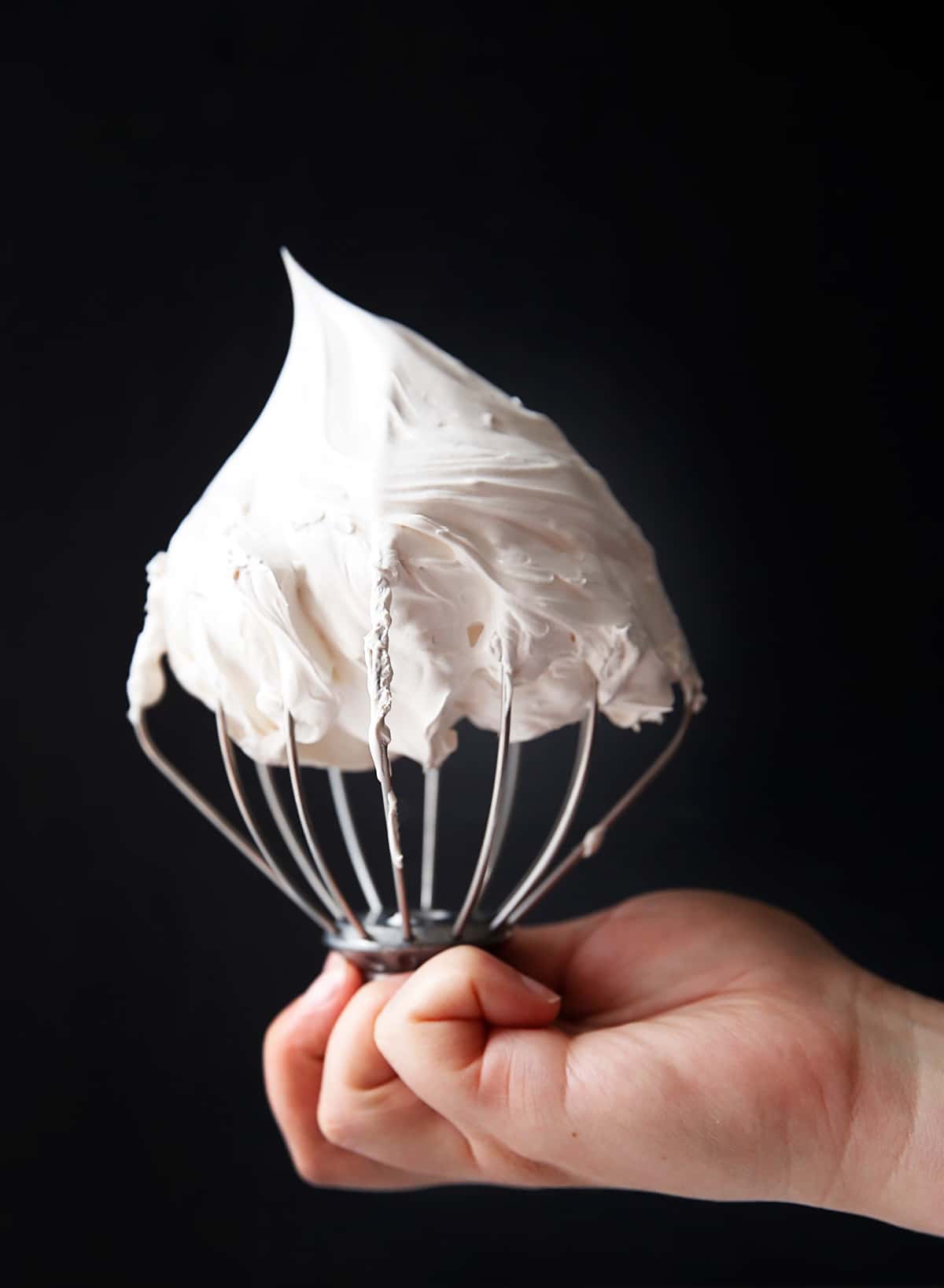 Easy Homemade Marshmallow Fluff Recipe
Marshmallow fluff is a beloved sticky sweet marshmallow spread. It's delicious but, unfortunately, made with corn syrup and a few other suspect ingredients.
The good news is that we've cracked the code on making your own marshmallow fluff using just a few simple ingredients.
Now, learning how to make marshmallow fluff may seem intimidating, but as long as you have a thermometer, an electric mixer, and a few simple ingredients, it really is so simple!
You can have this homemade marshmallow fluff ready in under 20 minutes and it's so much better than any store-bought version. Plus, it's naturally sweetened using a combination of honey and maple syrup!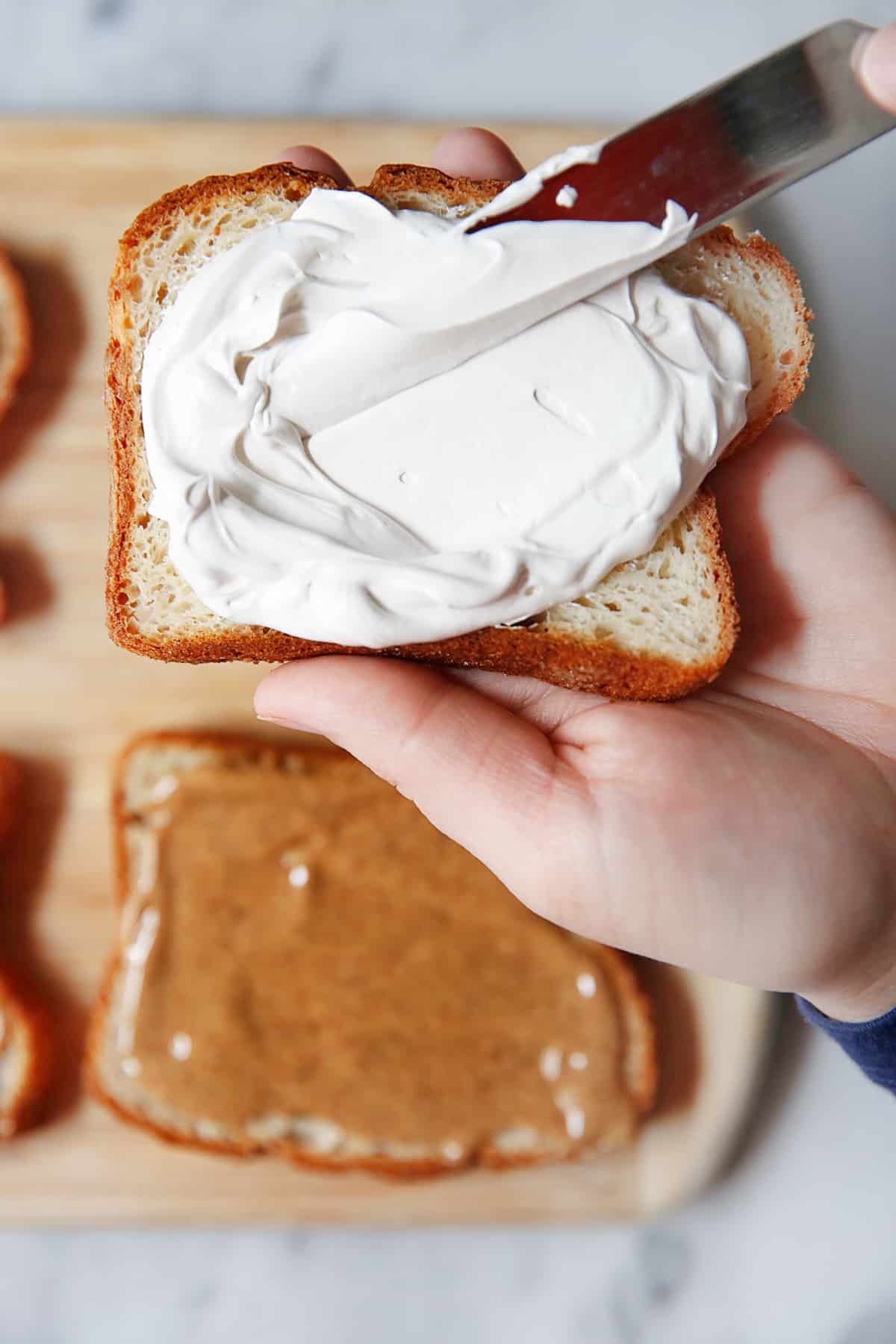 Ingredients Needed
Egg Whites: The whipped egg whites are needed to give the marshmallow fluff structure.
Water: Adding a little bit of water to the sweeteners helps them come to a boil without burning.
Sweetener: I use a combination of honey and maple syrup to sweeten the marshmallow fluff.
Cream of Tartar: Helps stabilize the egg whites.
Sea Salt: Cuts the sweetness.
Vanilla Extract: Adds flavor depth and a little bit of extra sweetness.
How to Make Marshmallow Fluff
This marshmallow fluff recipe really is so simple! Just 20 minutes until it's ready to go!
Mix sweeteners and water: In a pot, combine water, honey, and maple syrup. Set on the stove, turn the heat to medium, then let the mixture cook undisturbed until it reaches 240ºF.
Whip the egg whites: In a clean bowl, whip the egg whites until they're frothy. Add in the cream of tartar and salt, then whip to soft peaks.
Combine and whip: Remove the sugar mix from the heat, then slowly pour into the egg whites, mixing constantly at medium speed. Once the sugar mix is all added, increase the speed and whip until the mix is thick and glossy. Add in the vanilla, whip for another minute, then serve or store.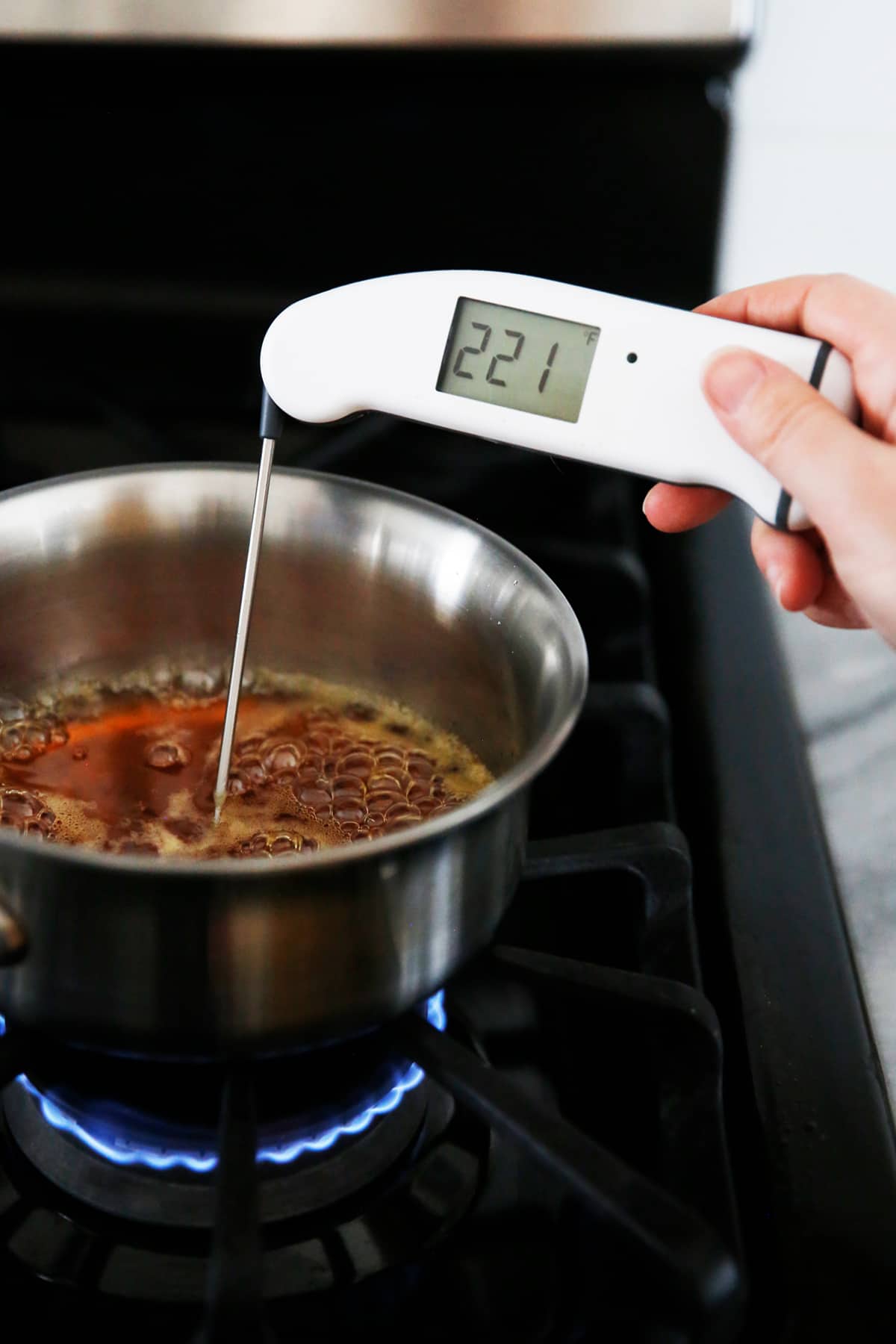 Is Melting Marshmallows the Same as Marshmallow Fluff?
Not quite. Marshmallows contain gelatin, which helps them hold their shape. Marshmallow fluff is always in "fluff" form and doesn't contain any gelatin; just egg whites and cream of tartar to help stabilize it!
Tips and Notes
Use clean tools. The mixing bowl and whisk attachment both need to be spotless before whipping the eggs. Any bit of residue can mess with the texture.
Use room temperature egg whites. Room temperature egg whites whip to stiff peaks much more easily.
Whip the eggs well. They need to be whipped to stiff peaks to stabilize the fluff.
Use a large pot for the maple syrup and honey mixture. We want plenty of space in case the mixture boils up.
Don't stir or move the pot while the sugar is cooking. You run the risk of it splashing onto the sides of the pan and crystallizing.
Use a thermometer. This is the easiest way to know when the sweetener mixture is done. It should be 240ºF.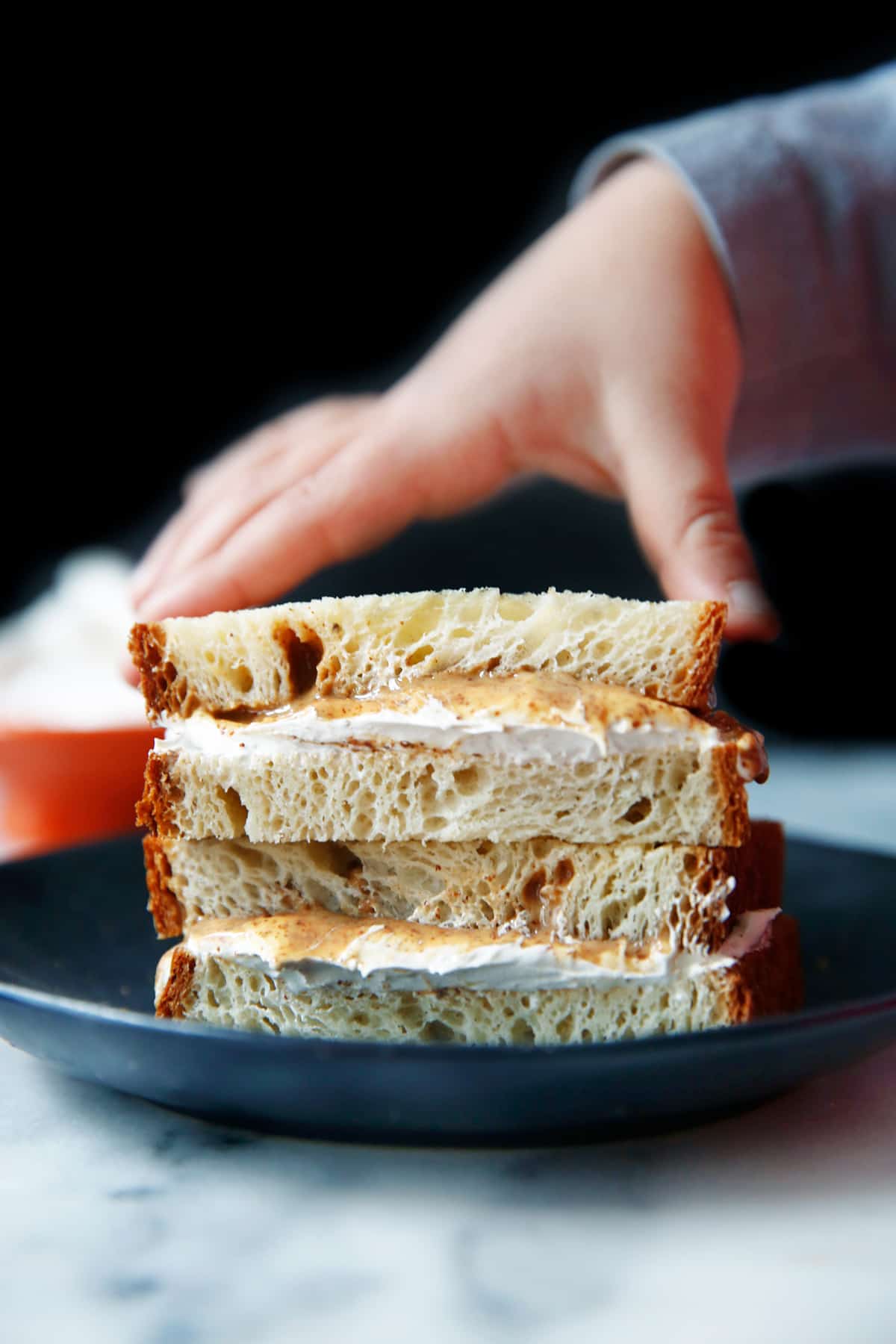 Serving Suggestions
As a topping. Use it as a topping for s'mores pie or slather it on cake or cupcakes in lieu of frosting. I love it with my gluten-free hostess cupcakes.
With ice cream. Use it as a topping for your favorite ice cream or nice cream.
In s'mores. Keep it classic by layering it on graham crackers with your favorite chocolate.
On a sandwich. Make a fluffernutter sandwich by simply spreading this on your favorite bread with peanut butter!
In dessert bars. Swirl it into brownies or use it for a classic rice krispie treat recipe.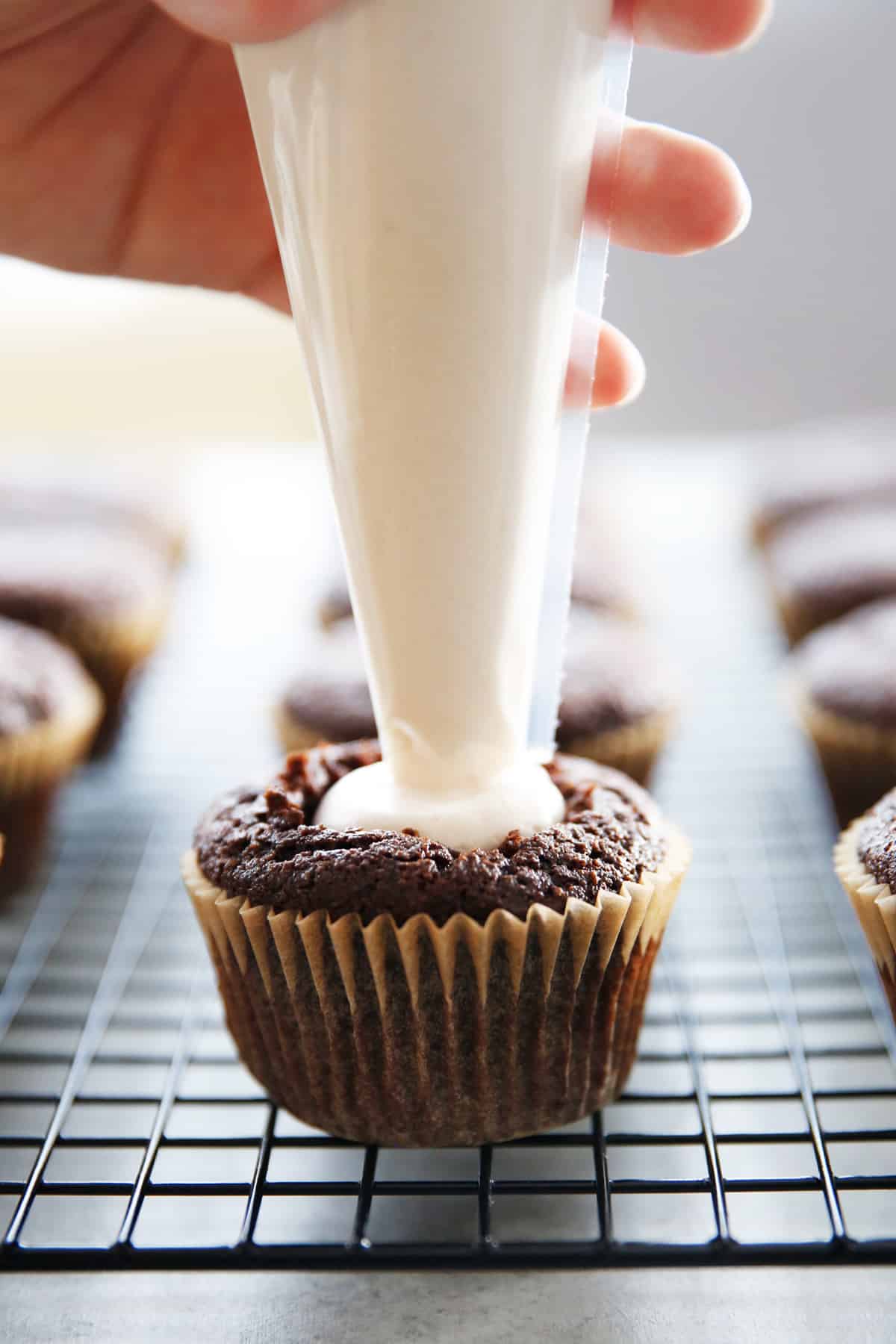 How to Store
This homemade marshmallow fluff is best enjoyed within 3 days, but will last in an airtight container at room temperature for up to 1 week. It should not be stored in the fridge.
After a few days of storage, the mixture may start to "weep". If that happens, don't worry. You can just re-whip it before serving so it's still glossy and thick.
More How-To Recipes You'll Love
Watch The Video Here: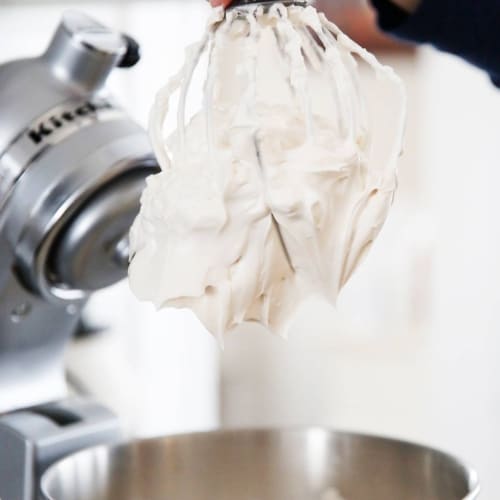 How to Make Marshmallow Fluff (Paleo)
Want to know How to Make Marshmallow Fluff right at home? This recipe is so simple, naturally sweetened, and so much better than store-bought!
Ingredients
3

egg whites

90g

1/3

cup

water

3/4

cup

honey

3/4

cup

maple syrup

¼

teaspoon

cream of tartar

pinch

fine sea salt

1

teaspoon

vanilla extract
Instructions
In a clean mixing bowl for an electric mixer with a whisk attachment, add egg whites.

In a large pot add water, honey and maple syrup, in that order, being careful not to get any of the mixture on the sides of the pot. Turn the heat to medium and let the sugar mixture cook undisturbed.

When the sugar syrup reaches about 225°F, start whipping the egg whites on medium-high speed. Once they have started to get frothy add the cream of tartar and salt. Whip to soft peaks.

When the the sugar syrup has reached 240°F, remove from the heat, turn mixer to medium and very slowly and carefully pour the sugar syrup into the egg whites in a thin, steady stream. Aim to get the syrup in between the bowl and the whisk attachment so you don't spray the hot mixture everywhere.

Once all of the syrup is in, increase the speed and continue to whip for 8 minutes, or until the mixture is thick and glossy.

Add in vanilla extract and whip for one one more minute.
Notes
Read through the whole article to get additional tips.

The bowl and whisk attachment must be cleaned well because if there is any grease in it, it will prevent the egg whites from whipping up properly.

You can use a candy thermometer attached to the pot to monitor the temperature, or an instant read thermometer.

Use a large pot to prevent the sugar mixture from boiling over. If it is still boiling close to the edge of the pot lower the heat. It will take longer to come up to the correct temperature, but it will eventually.

Troubleshooting: If you mixture hasn't thickened up and become glossy, either the sugar syrup was not the proper temperature, or you haven't whipped the egg whites long enough. So If it isn't looking properly try whipping longer to see if that helps.