Is Pet Insurance Worth It?
Among the new many questions new cat and dog owners face, "is pet insurance worth it?" is one of the most common. I'm sharing my experience with pet insurance and why I think it's absolutely essential to pet owners.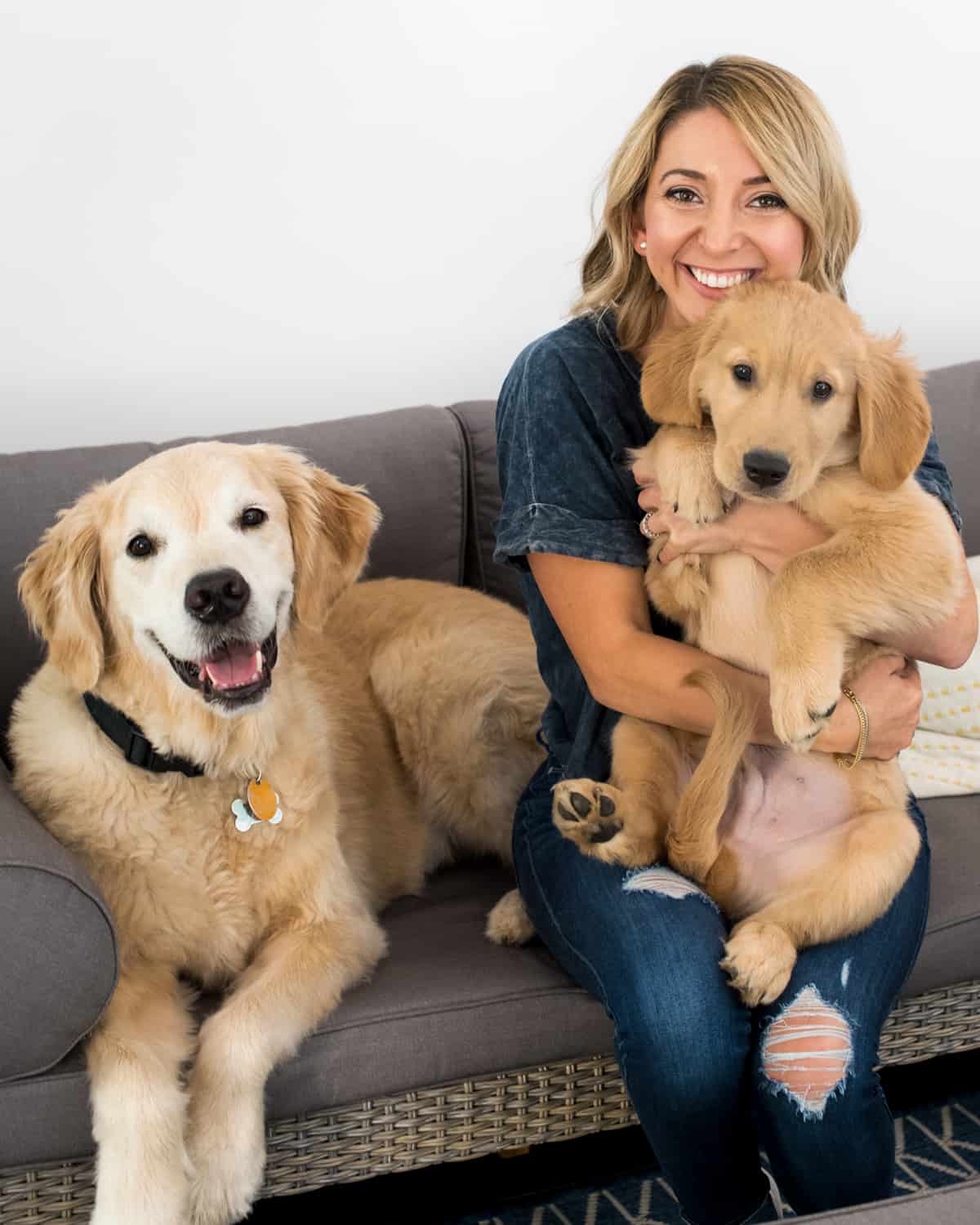 Everything You Need to Know About Pet Insurance
I'm a new mom to baby Skylar Jade, but I've been a dog mom for a long time. Our two fur babies bring so much happiness to our family and we really can't imagine life without them. 
Mike and I brought our first baby — a golden retriever named Jax — home in September 2014. Jax wasn't a puppy who had a lot of serious health needs. He was sick here and there, but thankfully, it never required much attention. Some friends and family members had recommended pet insurance to us for Jax, so we had it from day one, but we only had to submit claims for him a handful of times. Since we got so little use out of the insurance then, Mike was a little skeptical. 
Puppy Jax and I circa 2014. I know, beyond cute, right?
We added another golden retriever named Leo to the mix in August 2019. Leo is now one, but this past year, he had a pretty terrifying health scare. If you were following me on Instagram at the time, you probably saw a lot of it go down. In fact, that's a big part of the reason I'm sharing this post! So many of you had questions about how pet insurance came to the rescue during the Leo scare. Here's a little refresher on what happened…
One night when I was very pregnant, Leo — who has a habit of eating things he shouldn't — ate a little piece of our wool rug. It didn't look like much, so we weren't really worried. We'd been down the puppy parent road before! 
The next morning, Leo seemed fine, but things took a turn that evening. Our pup started throwing up nonstop, which continued throughout the night. He threw up his breakfast and showed no interest in his favorite treat — ice cubes! That's when I knew to really start to worry. I took him to the vet, they gave him medicine to help his nausea, and told me that if he started throwing up the medicine, he would need to come back later that day to get X-rays. 
It may not come as a big surprise that we were right back to the vet later that day. He was still throwing up, was drooling like crazy, and was totally not acting like himself. The X-rays we got showed there was something serious going on in his stomach and that his intestines were obstructed. It was terrifying. 
The vet's first words to me? "If you have pet insurance, take him to the emergency vet right now."
It was around this time that I started crying my eyes out at the dog ER (which you also may have witnessed firsthand on Instagram last year). 
To make a long story short, Leo had emergency overnight surgery. They had to open up his stomach completely! Thankfully, he healed well — and thankfully, we had pet insurance! Our insurance saved us over $5,500 in veterinary bills and made it way easier for us to swing the costs of Leo's care. And while Mike was skeptical about our first go-around with pet insurance, he's now totally on board. It's now paid for itself (and then some!) since we started it with Jax six years ago and added Leo last year. 
I hate to think about the hard decisions we could potentially have to face for our pups without the benefits of pet insurance! And since I know there are so many of you out there who love Jax and Leo from afar — and who love your own fur babies, too — I figured it was time that I shared with you a little more about pet insurance. Especially since there have been a lot of requests for information since the incident! 
As always, I can only speak to my experience here, but I hope it can be helpful for you and your family. Having access to pet insurance saved us so much money and ensured that we were able to keep Leo healthy. I'm so glad we were able to navigate that major health speed bump for him!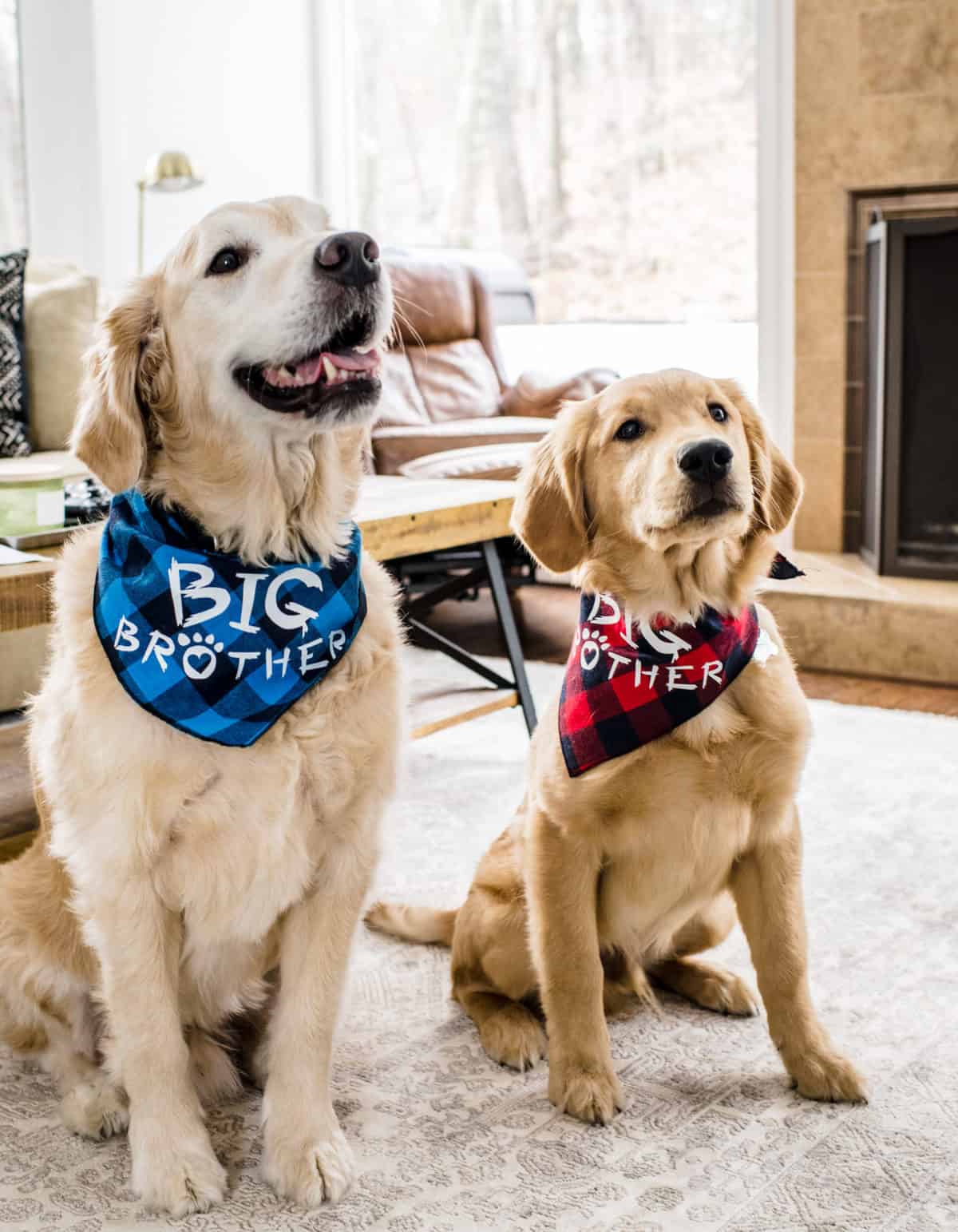 Let's start with the basics
How does pet insurance work? 
Now that you know a little bit more about my personal experience with pet insurance, you probably have a sense of how it works. But let's break it down a little more! 
Pet Life Today makes it super clear: "It works in a similar way as a person's health insurance plan… Should your pet get sick or become injured, some veterinary care may be covered by your pet insurance provider." 
Some pet insurance policies require a monthly premium. Others are billed annually. (More on how to lock in the best rate later in this post!) On the whole, though, the idea with pet insurance is that it can protect you from unforeseen vet bills when your furry friend is sick or injured. If you have a pet, you know all too well how stressful it can be to get one of those expensive bills! We all want to take the best possible care of our pets, but it's nice to be able to take some of the financial pressure out of the equation. Pet insurance is one of those things you probably don't think you'll ever need… until you really do. Over time, it really can pay for itself. 
It's important to note that certain insurance policies — and pet insurance, more generally — does not necessarily cover all of your pet's health needs. Coverage will differ from one plan to the next and some plans are more comprehensive than others. 
What are the different types of pet insurance? 
Like the insurance you buy for your home, your car, your own health, etc., pet insurance is not one size fits all! There are multiple ways that pet insurance can be structured. Specifics and names of various plans will differ from company to company, but generally speaking, here are the options you'll likely be looking at, per Pet Life Today… 
Accident-Only Plans:

As you can tell from the name, these kinds of policies will only help you out if your pet has some sort of serious accident or injury. These plans will cover treatment for broken bones, for example, but won't come to the rescue if your pet is sick or needs surgery. 

Pet Wellness Plans:

All those routine vet visits over the course of your pet's life can really add up! Getting a pet wellness plan will take the edge off some of those costs. These plans cover annual wellness exams, as well as standard treatments like vaccines and flea and tick prevention. 

Time-Limited Policies:

A time-limited policy is typically less expensive than other options, but it's a little more complicated, too — these plans cover costs related to a certain health condition and only up to a certain dollar amount. You may want to consider going this route if your pet has been diagnosed with diabetes or some other illness. A time-limited policy will allot you a certain amount of money to cover treatments for a certain period of time. 

Maximum-Benefit Policies:

These policies will cover treatment up to a certain maximum dollar amount, but unlike time-limited policies, they don't carry a deadline. Any treatment or medication that your furry friend needs to manage their condition will be covered until you hit that cap, no matter how long that takes. 

Lifetime Policies:

These policies are the most comprehensive in the game! Because of this, they're really expensive, but they will also put your mind at ease if you know that your pet is going to require ongoing treatment for a chronic condition or pricey surgical procedures. 
See? You have plenty of options.
When should I get pet insurance?
If our experience with Leo has taught me anything, it's that your best bet is to lock down your pet insurance ASAP. We brought him into our family when he was just a puppy and we had no expectation that he would develop expensive health issues, which I think a lot of people can relate to! Pet insurance is a relatively new idea, and I get that it seems a little over the top to make such a big investment in it when you have no indication that you'll actually need it. 
But if you do need it? You'll be really happy you got it. 
We got both of our dogs pet insurance as puppies, and because in doing it this way they had no previous health issues, we were able to lock in the cheapest rate, and lock in that rate for their entire lives!
Cost.
In terms of pricing, pet insurance isn't all that different from human health insurance. When you wait to secure a new policy until after you have a preexisting condition, your premiums and deductible will go up. Per Pet Life Today, it is tougher to secure pet insurance for pets when they hit seven or eight years old. 
Your best bet is to investigate pet insurance plans as soon as you bring your puppy or kitten home! That way, you'll be locked in at the lowest rate. Of course, make sure this is the case with whichever company you choose first!
---
I pay for my own pet insurance, and this is an honest account of my experience. I'm so grateful pet insurance exists and that we were able to use it to quite literally save Leo's life. We personally use Trupanion and are so happy with it. I would highly recommend it to all of my fellow pet parents out there! 
Pin it for later:
---
This website may at times receive a small affiliate commission for products that we shared with you in our posts. Although we may receive a commission for linking certain products, there's no additional costs to you and all of our opinion and suggestions are 100% our own and unbiased. That's our promise to you!
Subscribe to get our FREE clean eating guide!
Join our email list TODAY to start recieving our newsletter weekly, access to exclusive content and deals, *and* a FREE complete 24-page clean eating guide!