This Anti-Inflammatory Smoothie is the perfect make-ahead breakfast! It's full of anti-inflammatory foods that are rich in vitamins and minerals, tastes delicious and will keep you satisfied until lunch time. It's vegan, naturally gluten-free and and so easy to prep! We make them into freezer packs for easy breakfasts that are already prepped in the freezer. Just dump into the blender, add your liquid, and blend!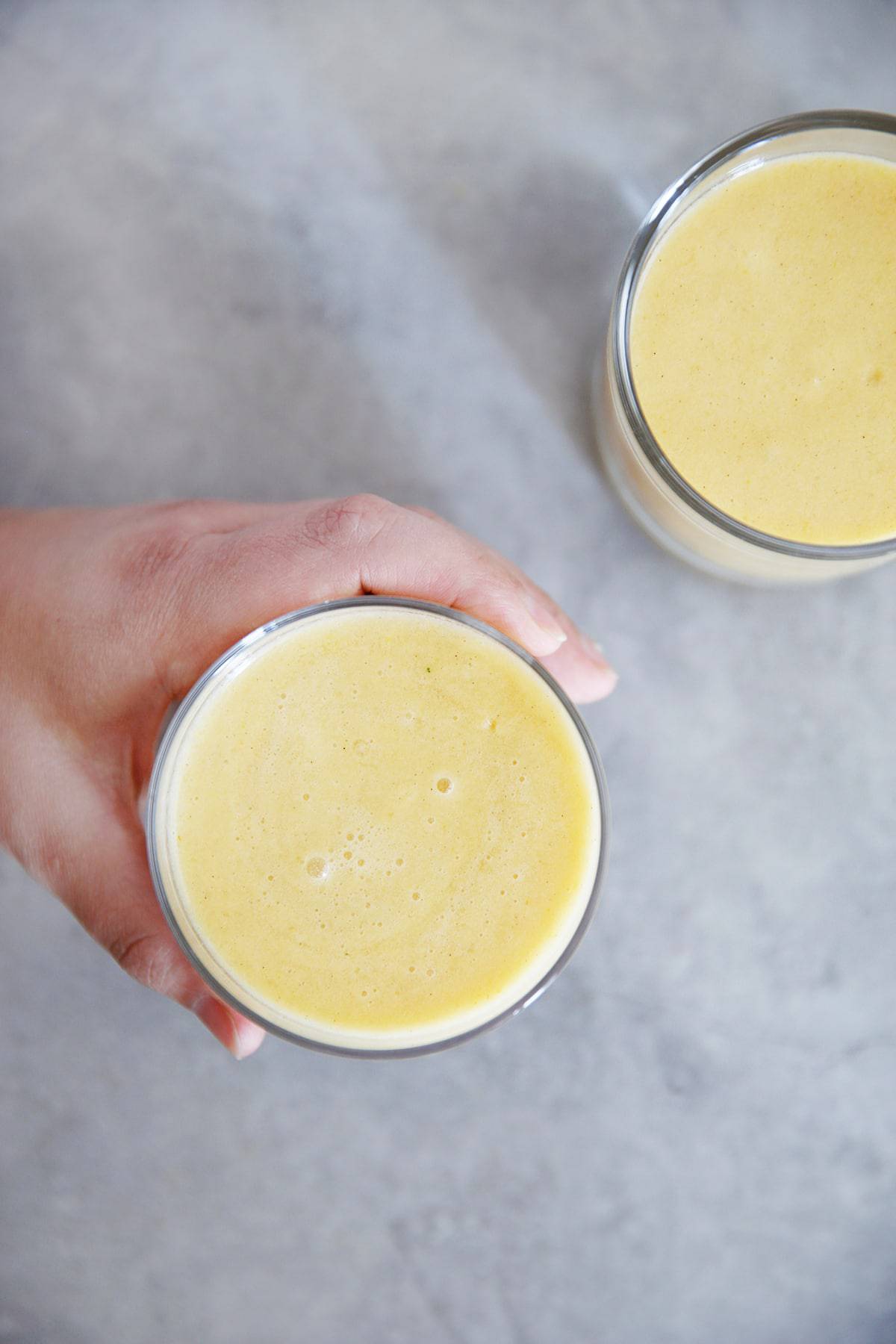 Anti-Inflammatory Smoothie
Smoothies are the easiest make-ahead breakfast! We love them because the possibilities are endless. In the past I've offered up many smoothie recipes, and even the perfect smoothie guide, but today we are focusing on the idea of smoothie freezer packs, and specifically nutrionally based smoothies.
Smoothie packs are so popular these days, and while they may be convenient, they can be pricey and you can't really control what is in them. For the next four weeks we're going to offer up 4 nutritional-minded smoothies that you can prep in advance, and in bulk if you choose, to be ready for a quick blend in the morning before heading out the door. And at the end we're going to do a round up and a bonus 30 Budget-Friendly Smoothies (in under 30 minutes) guide!

If you are a long-time reader of mine, you know that I believe that food can play a big part in not only keeping the body healthy, but also healing the body, so we're offering up 4 make-ahead smoothie packs that target specific health benefits! And today marks our first one: Anti-Inflammatory!
Inflammation in the Body
Our body uses a process known as inflammation to protect ourselves from invading foreign microbes  such as chemicals or pollen, or to help heal from a wound. When this condition persists without the underlying cause it can be harmful. This is known as chronic inflammation and it has been linked to a number of larger medical conditions such as diabetes, arthritis and heart disease. A natural and easy way to help keep inflammation down is through food!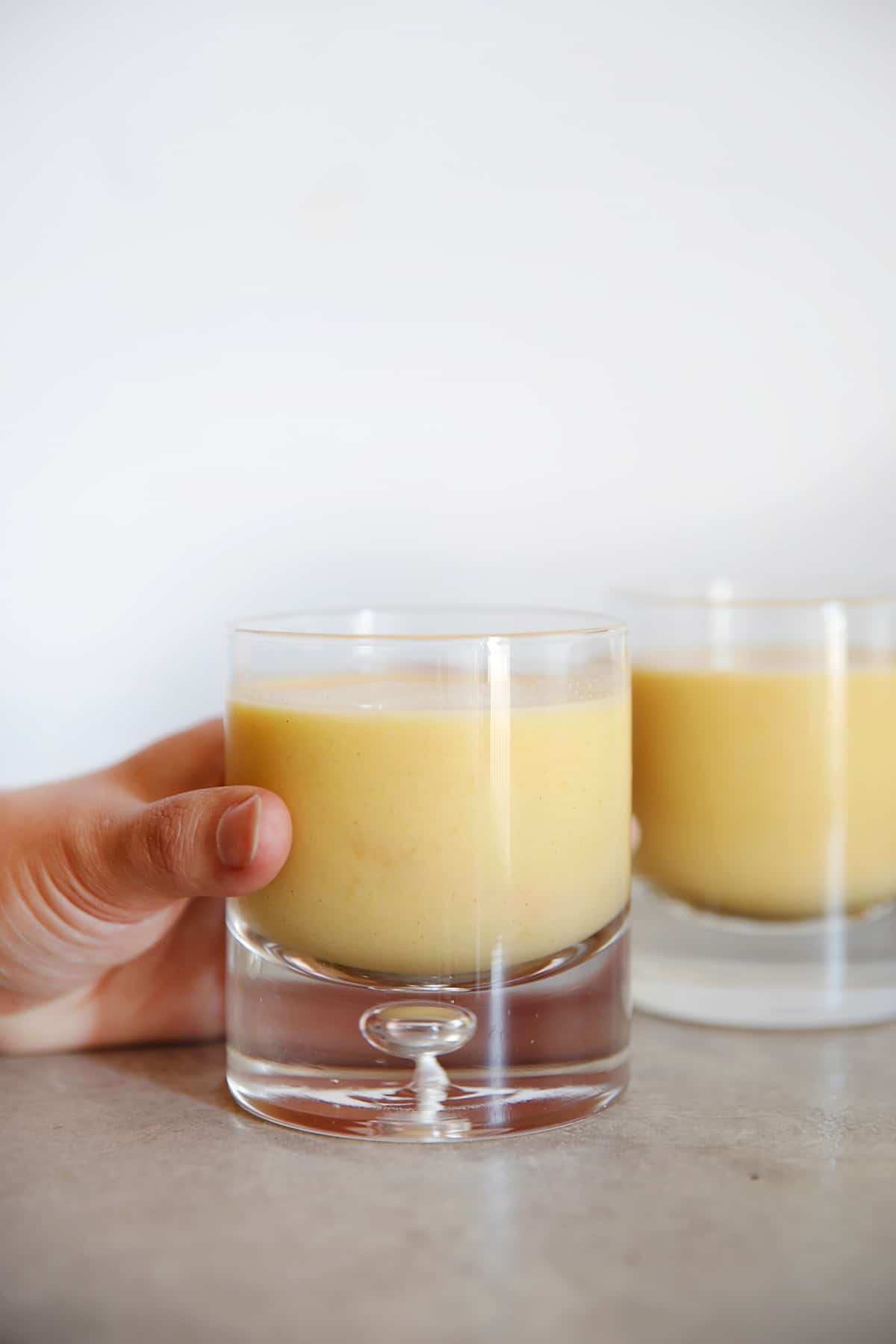 Best Anti-Inflammatory Foods
Eating a diet full of foods rich with vitamins and minerals is a great start to lower inflammation. Some common foods to help with this are leafy greens, nuts and fatty fish. For our smoothie today we've paired a few (delicious) foods together that are high in anti-oxidants and rich in vitamins in mineral to help reduce inflammation: mango, cauliflower, ginger, turmeric and black pepper!
Stay tuned for the rest of the make-ahead smoothie freezer pack series:
Anti-Inflammatory Smoothie Freezer Pack
Detox Smoothie Freezer Pack
Round Up + 30 Budget-Friendly Smoothies
Items we love for smoothie packs: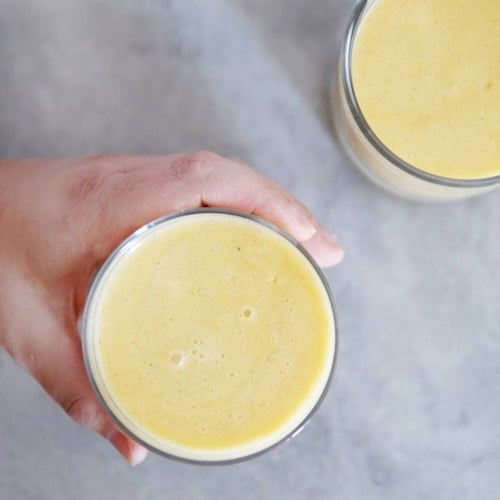 Anti-Inflammatory Smoothie Freezer Pack
Ingredients
1

cup

5 ounces frozen mango

1/2

cup

2 ounces frozen cauliflower florets

1

banana

sliced

1

" piece of fresh ginger

peeled

1

" piece fresh turmeric

peeled

pinch

fresh black pepper

pinch

cinnamon

1

cup

canned coconut milk

1/2

cup

water

1

scoop collagen peptides

optional
Instructions
To Make Freezer Packs:
Place all ingredients except coconut milk and water into a freezer safe bag. Freeze until ready to use, up to 1 month.
To blend:
Combine all ingredients, including coconut milk and water in a high speed blender.

Blend until creamy, adding additional water if necessary.
Notes
You can substitute fresh fruit, but we find it easier to buy prepped frozen fruit for these smoothies