How To Make Chicken Broth (Instant Pot or Slow Cooker)
Ever wonder how to make chicken broth? This chicken broth recipe is my favorite, and I love making it in my Instant Pot for time convenience! It's so flavorful and delicious in various recipes or just to sip on! Instead of buying chicken to use, save your leftovers and veggie scraps to make TONS of chicken broth at an affordable price!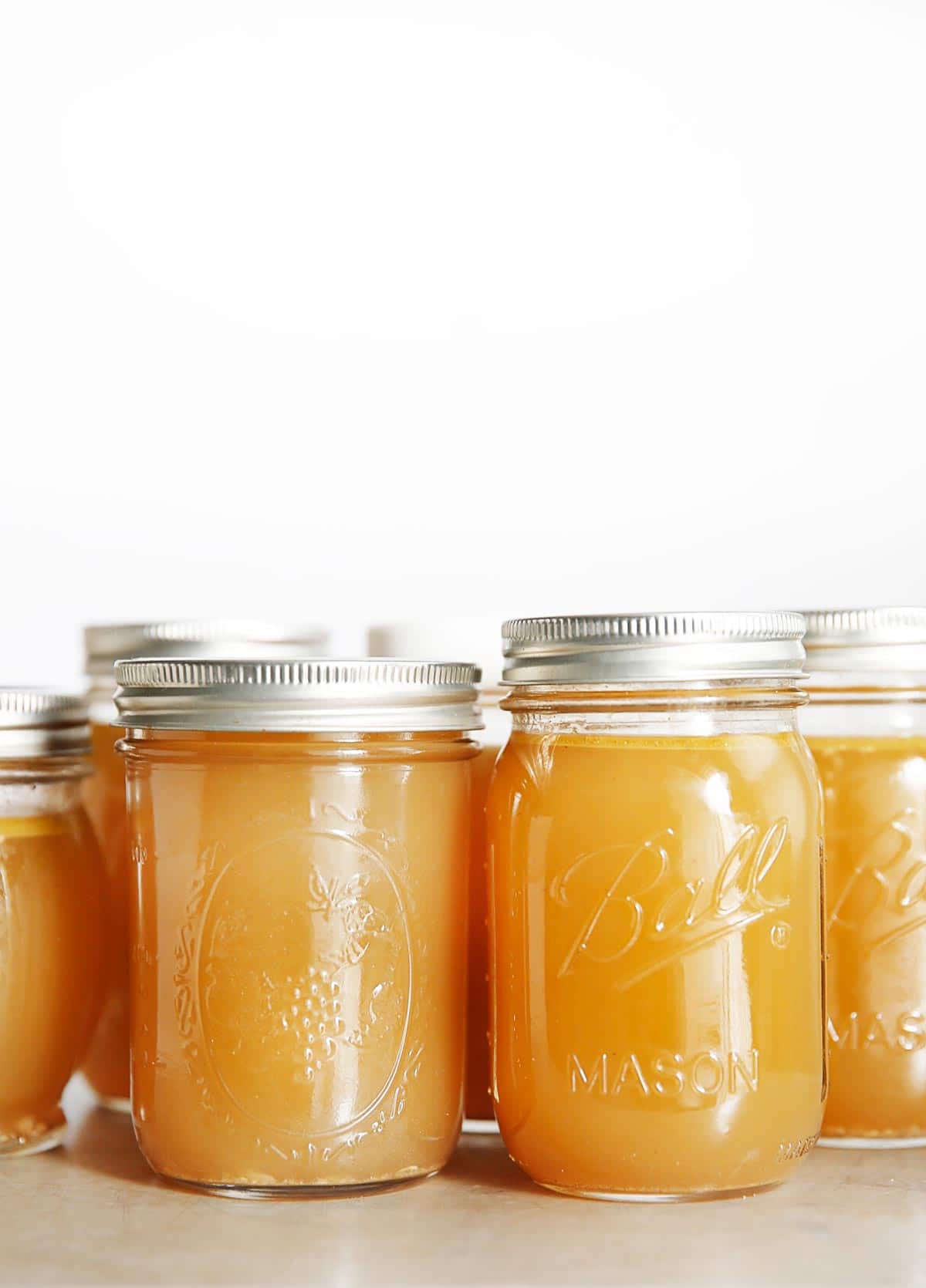 How do I make my own chicken broth?
You can use this method to make chicken broth in the Instant Pot or in your slow cooker! I seriously love how quick it is to make in the Instant Pot!
Is chicken broth and chicken stock the same thing?
Chicken stock tends to have a fuller mouth feel and richer flavor, due to the gelatin released by long-simmering bones. Chicken broth tends to be made more from parts that also have some meat!
What are the ingredients in chicken broth?
Chicken, garlic, onions, carrots, celery, fresh herbs like parsley, whole peppercorns, and more!
How do you store chicken broth?
Store chicken broth in the refrigerator for up to 5 days.
Once the broth is made, freeze it in silicone ice cube trays (I like the ones with lids), then store in freezer bags for up to three months.
How do you make homemade chicken broth
Once you make your own chicken broth, you'll never want to make store-bought again! It is so much for flavorful, you can trust the ingredients you are using, it makes a ton of broth, and you can totally freeze it for future use!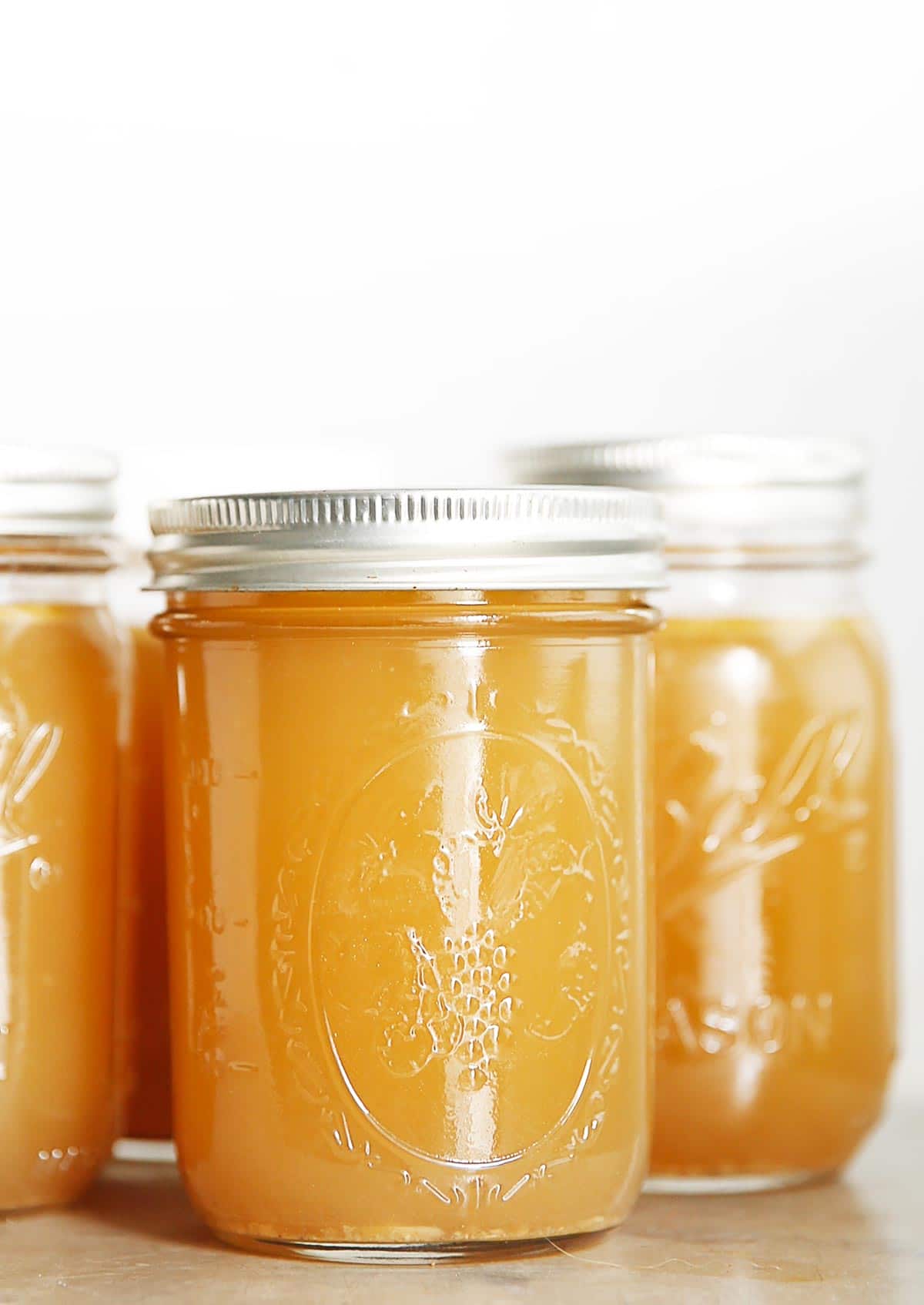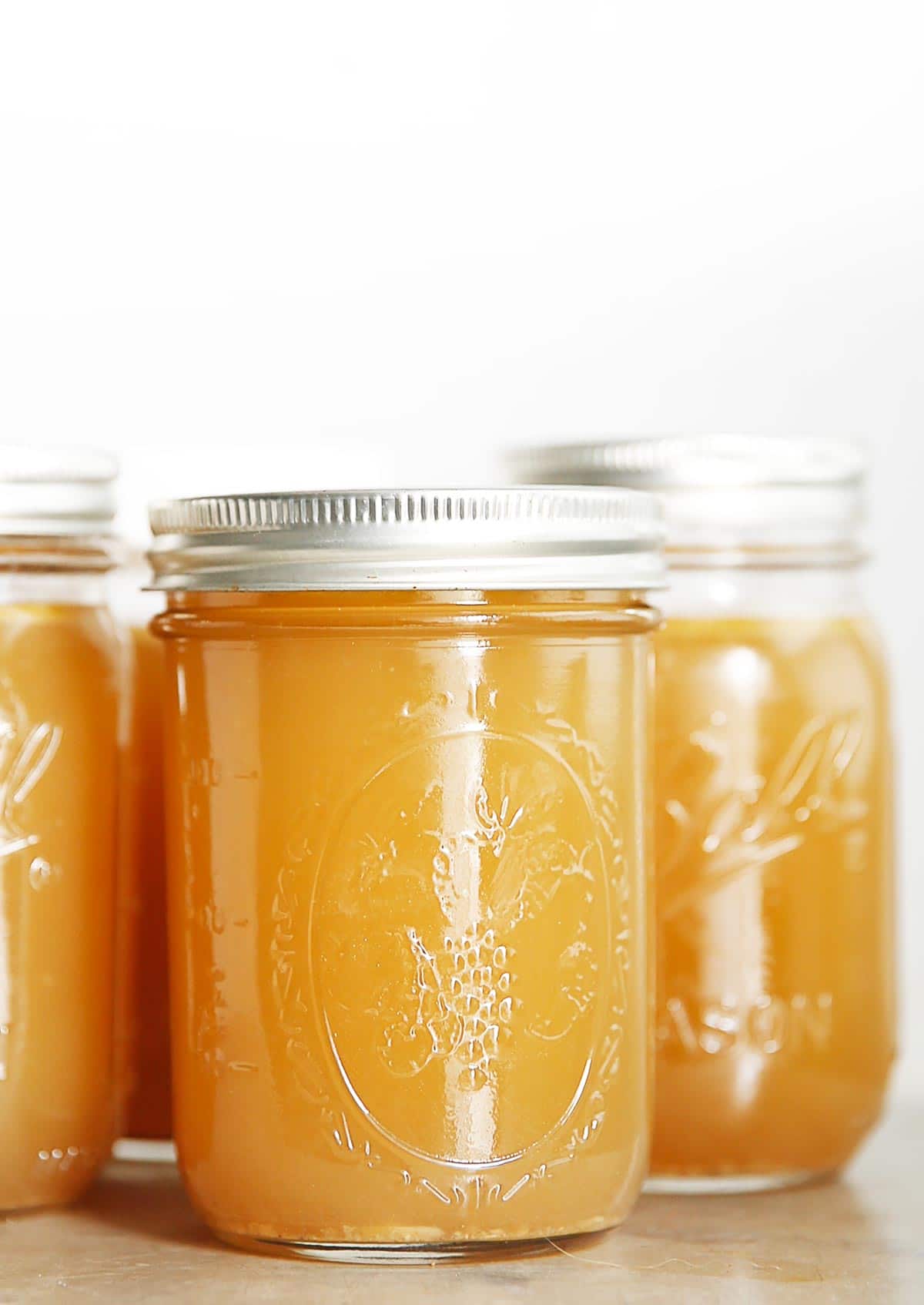 Use this chicken broth recipe in these other recipes:
My tips for making chicken broth:
When you eat bone-in chicken, like rotisserie chicken, save leftover bones in a freezer bag in the freezer for later use.
When cooking with onions, celery, and carrots, save all the scraps in a freezer bag in the freezer for later use.
Once I have tons of bones and leftover vegetable scraps, I make a batch of broth!
Easy Homemade Chicken Broth Recipe
---
---
Ingredients
Directions
Add all ingredients to your pressure cooker.*
Cover and seal the pressure cooker. Using the manual timer, set the pressure cooker to high for 25 minutes. Note: it will take time to come up to pressure with all that water!
Once done, use natural pressure release for 10 minutes. Shut off pressure cooker. Carefully release any remaining steam and uncover.
Let the broth cool until it is easier to handle, and pour broth through a fine mesh strainer. You may want to strain twice!
Recipe Notes
2 lbs. chicken bones is roughly the bones from 3 whole chickens. You can easily save the bones in the freezer until you have stored up enough, that's what I do!
This recipe is based off a 6 quart Instant Pot. If you have a smaller Instant Pot you will have to halve the recipe.
To make in the slow cooker: Combine all ingredients in a slow cooker and cover with just enough water to cover the vegetables and bones (this will vary depending on the size of your slow cooker). Set it to low and cook for 8 to 10 hours. Once done, follow directions as described from step 4.
---
Nutrition
Loading nutrition data...
8 comments
March 16, 2018
Subscribe to
Lexis Clean Living
Join our email list to get instant updates and weekly summaries of our top content and special exclusive offers along with our free clean eating kickstart guide!
This website may at times receive a small affiliate commission for products that we shared with you in our posts. Although we may receive a commission for linking certain products, there's no additional costs to you and all of our opinion and suggestions are 100% our own and unbiased. That's our promise to you!