Slow Cooker Mulled Cider with Caramel Pecan Rim
Slow Cooker Mulled Cider with a Caramel Pecan Rim will be the hit of your parties or dinner parties all Fall and Winter long! The combination of the caramel and nutty pecans with the warming cider is perfection, and made with no added sugar.. Have it without any alcohol, or spike it as desired with your favorite liquor! Made in partnership with the American Pecan Council!
Slow Cooker Mulled Cider with Caramel Pecan Rim
No sugar added, simple to make, and definitely a new go-to drink when entertaining for the holidays! I put this out and let everyone add in their favorite alcohol: caramel vodka, brandy, bourbon, or wine!
If you love the combination of cinnamon + warm apple cider + a touch of cranberries, this is definitely a must-try! The best part? All you have to do is toss everything in a slow cooker and BOOM. Mulled cider perfection.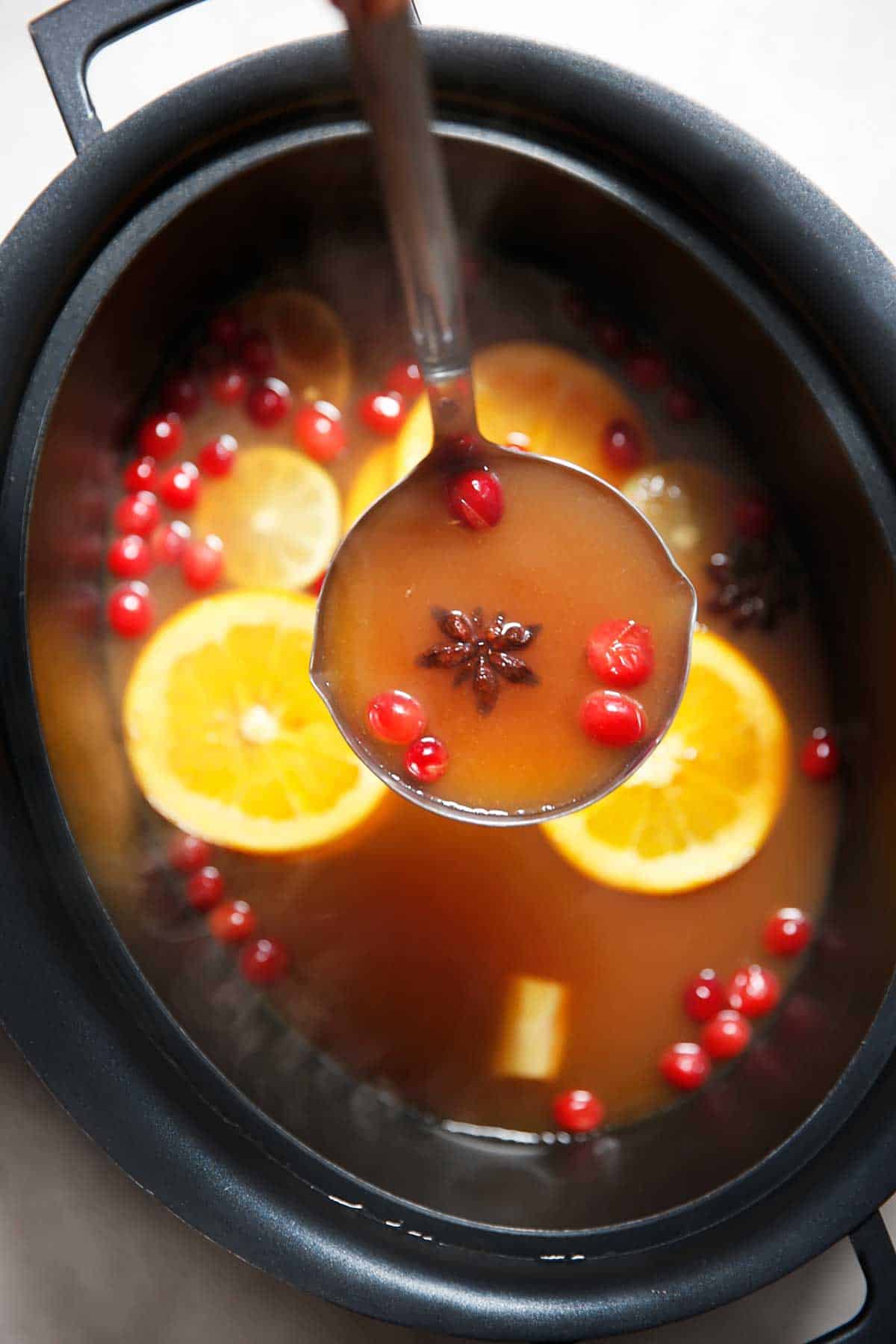 Get creative with this recipe for holiday entertaining by creating an individual spiked cider bar! Simply place liquor such as bourbon, red wine, or rum next to the slow cooker and let friends or family create their own spiked mulled cider beverage!
I'm back with another fabulous recipe in partnership with my friends at the American Pecan Council! Pecans are my favorite nut! They are lower in carbs and higher in fiber compared to many other nuts, and they're a "good" source of monounsaturated fat, including the beneficial oleic acid that's found in olive oil! A handful of pecans (about 19 halves) is a good source of fiber, thiamin, and zinc, and an excellent source of copper and manganese – a mineral that's essential for metabolism and bone health. Plus, they have that yummy, buttery flavor! I love using pecan pieces to make my life easier during the chopping of them!
For more information, visit the American Pecan Council's website! All thoughts and opinions are always 100% my own! Thank you for continuing to support LCK and the brands I work with!
Slow Cooker Mulled Cider with Caramel Pecan Rim
This Four Ingredient Lightened Up Piña Colada is the perfect simple and refreshing Summer drink! Simply toss all of the ingredients into a blender, buzz, and sip!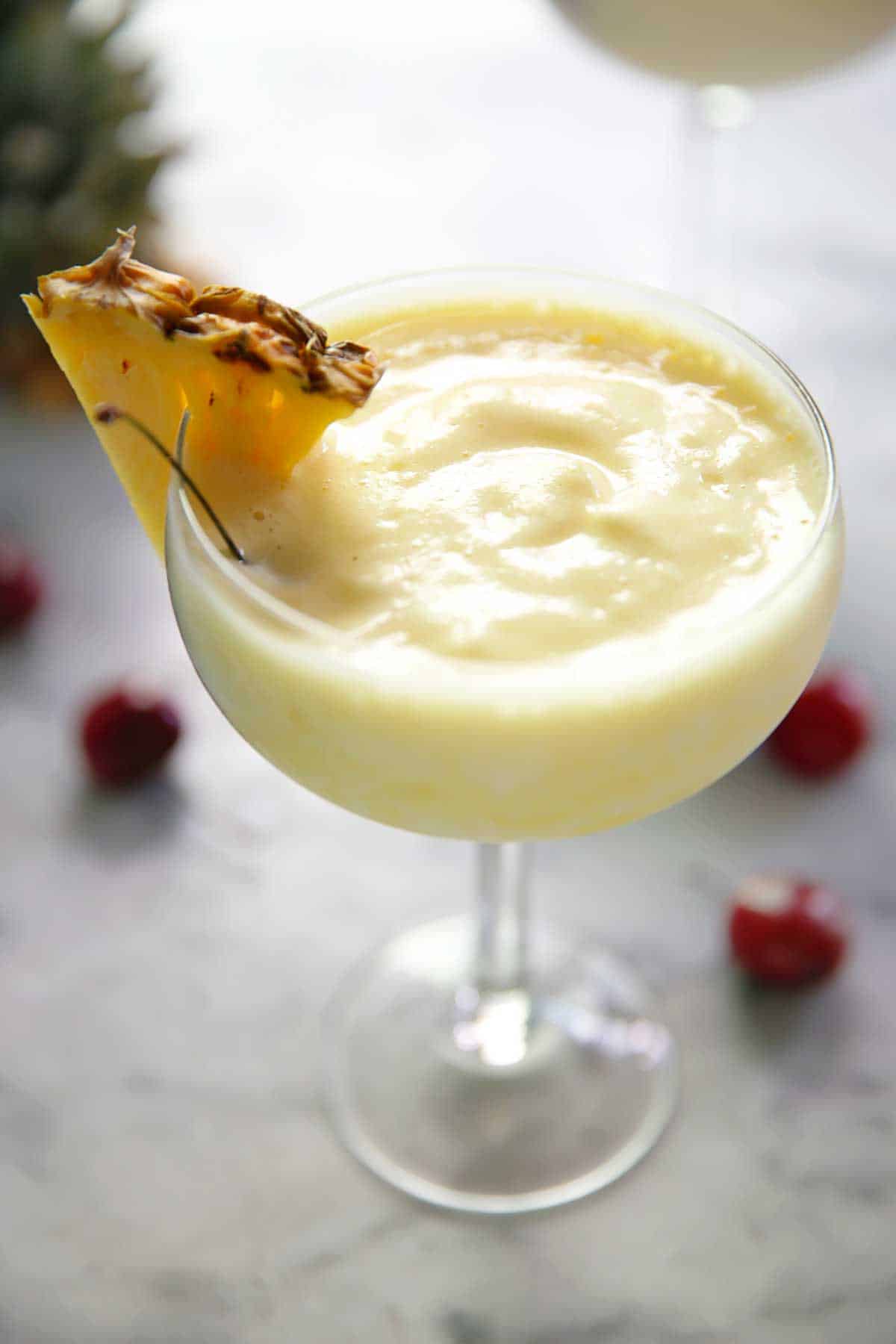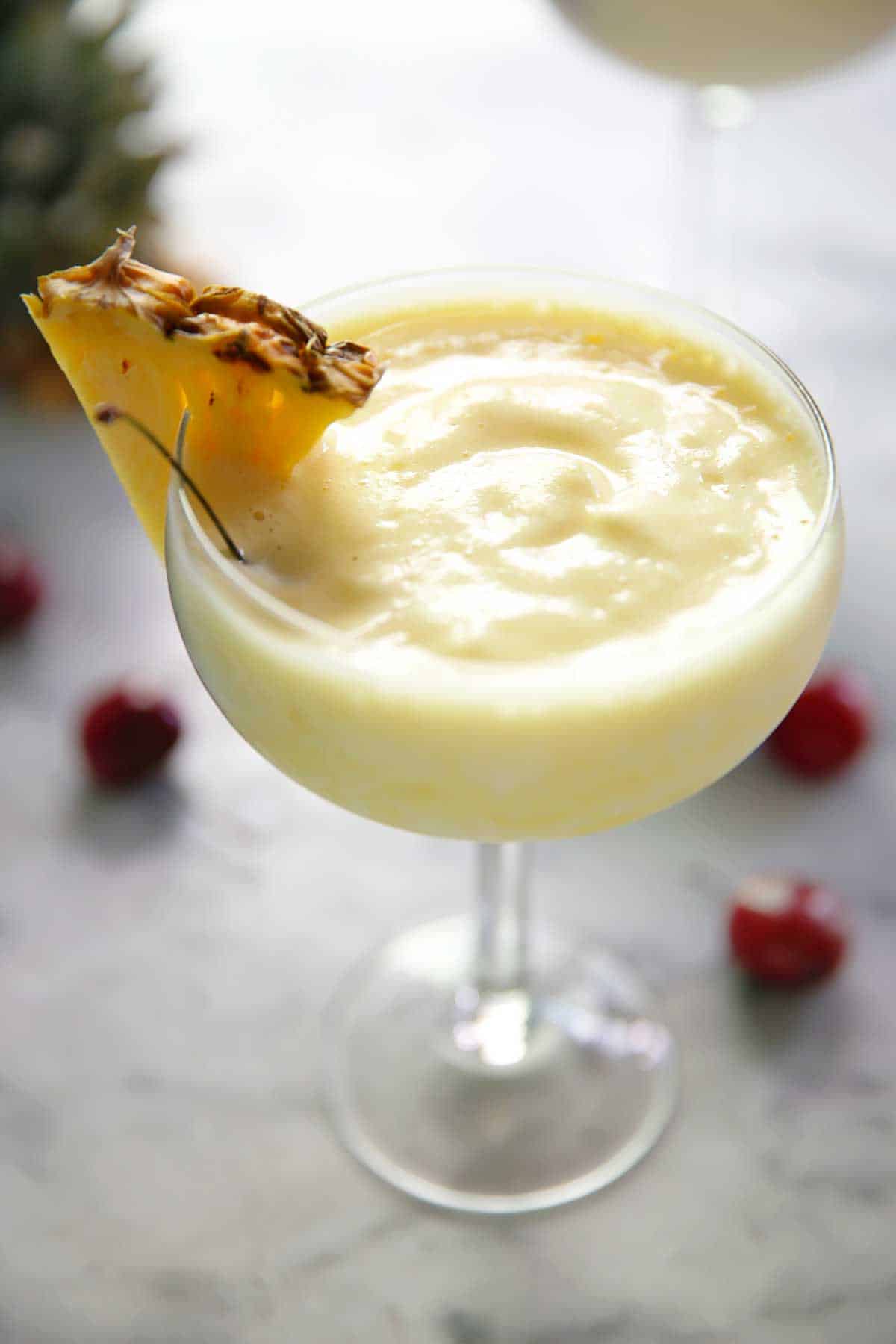 I am so excited to partner with my friends at Pacific Foods to bring you today's recipe. I love to lighten up dishes with their coconut milk instead of using canned coconut milk! It makes the dish, or cocktail, lighter, while still being super creamy!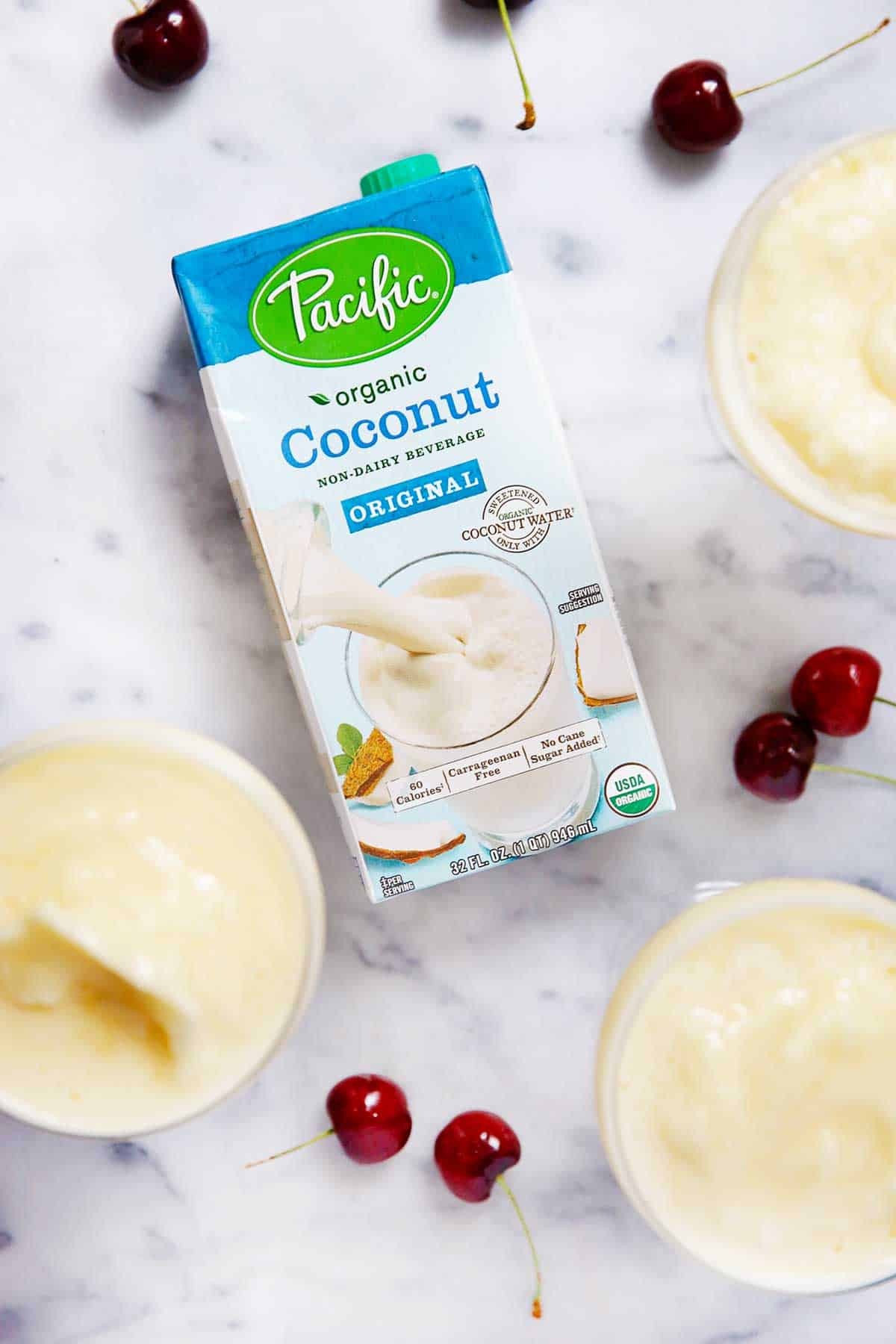 We had so much fun testing this recipe. We could not get over how fun and customizable this drink was! Want to turn it into popsicles? Pour it into a popsicle mold, freeze overnight and devour! Want to spice it up a bit? Add some lemon or lime juice for an extra zing!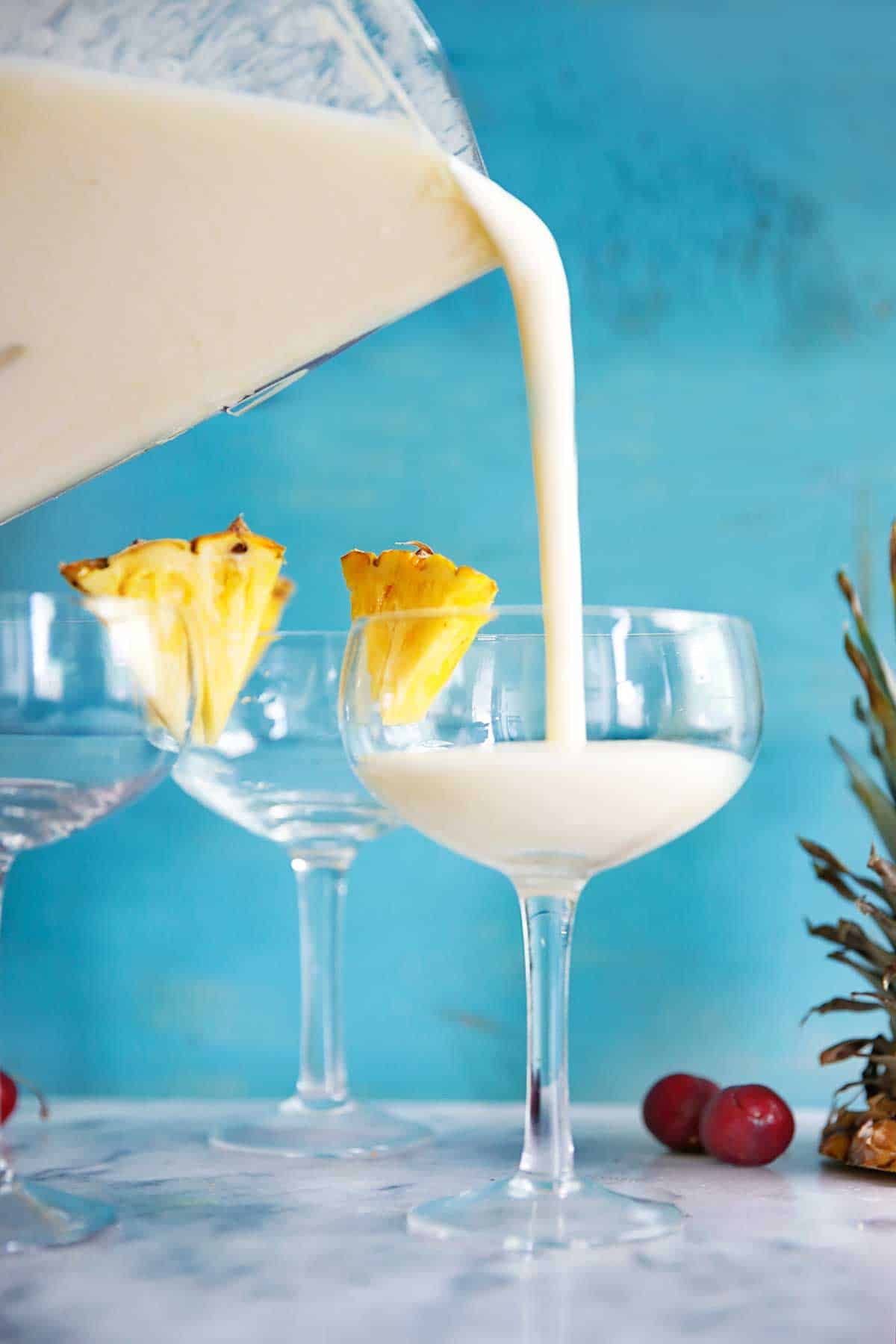 No added sugar, dairy-free, and paleo-friendly! A cocktail WIN in my book!
This drink is GREAT without the rum as well for a cooling and flavorful Virgin Piña Colada! Simply ditch the rum to make these mocktails for the non-drinkers in your life!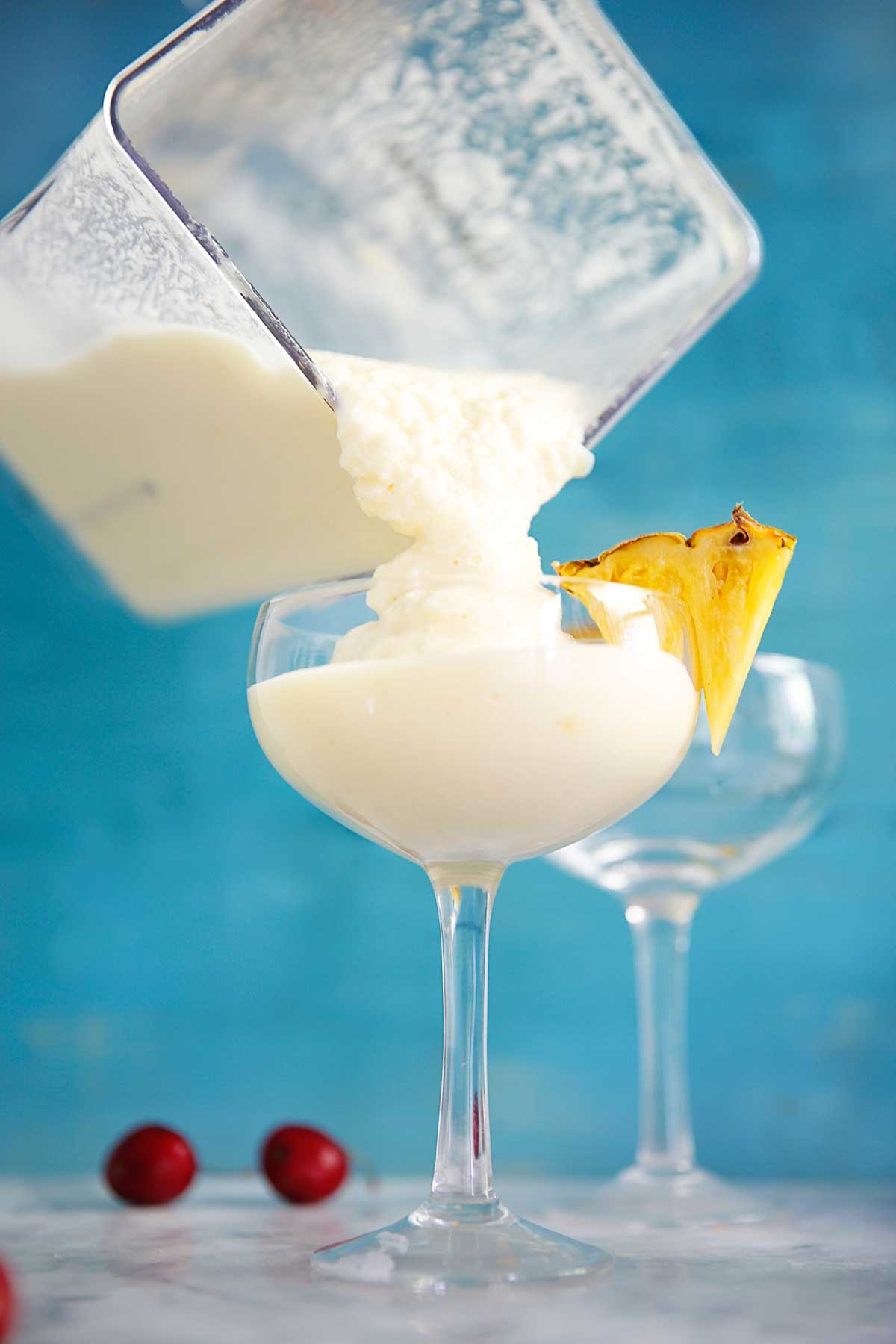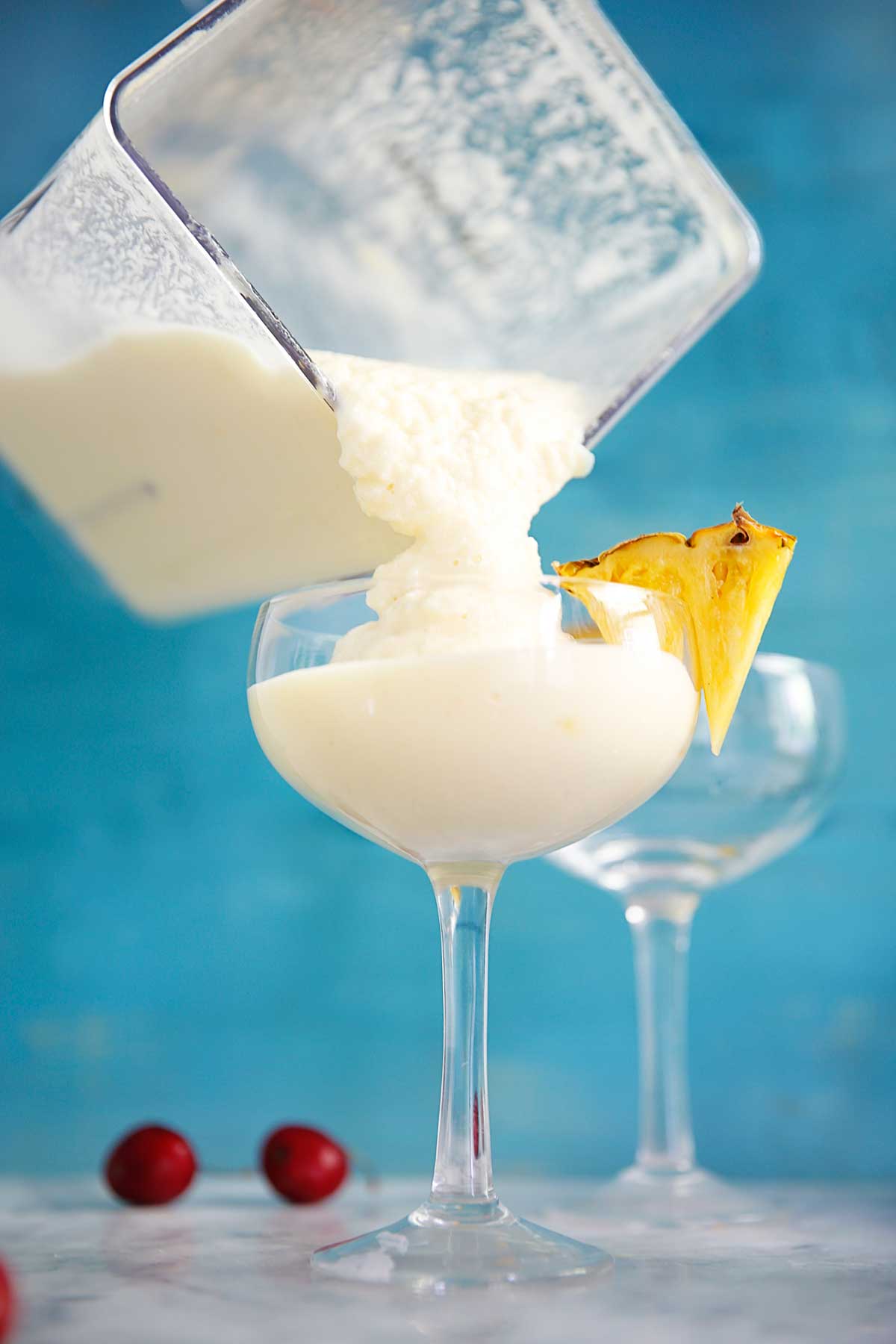 Definitely, a new go-to Summer cocktail to make for weekend entertaining!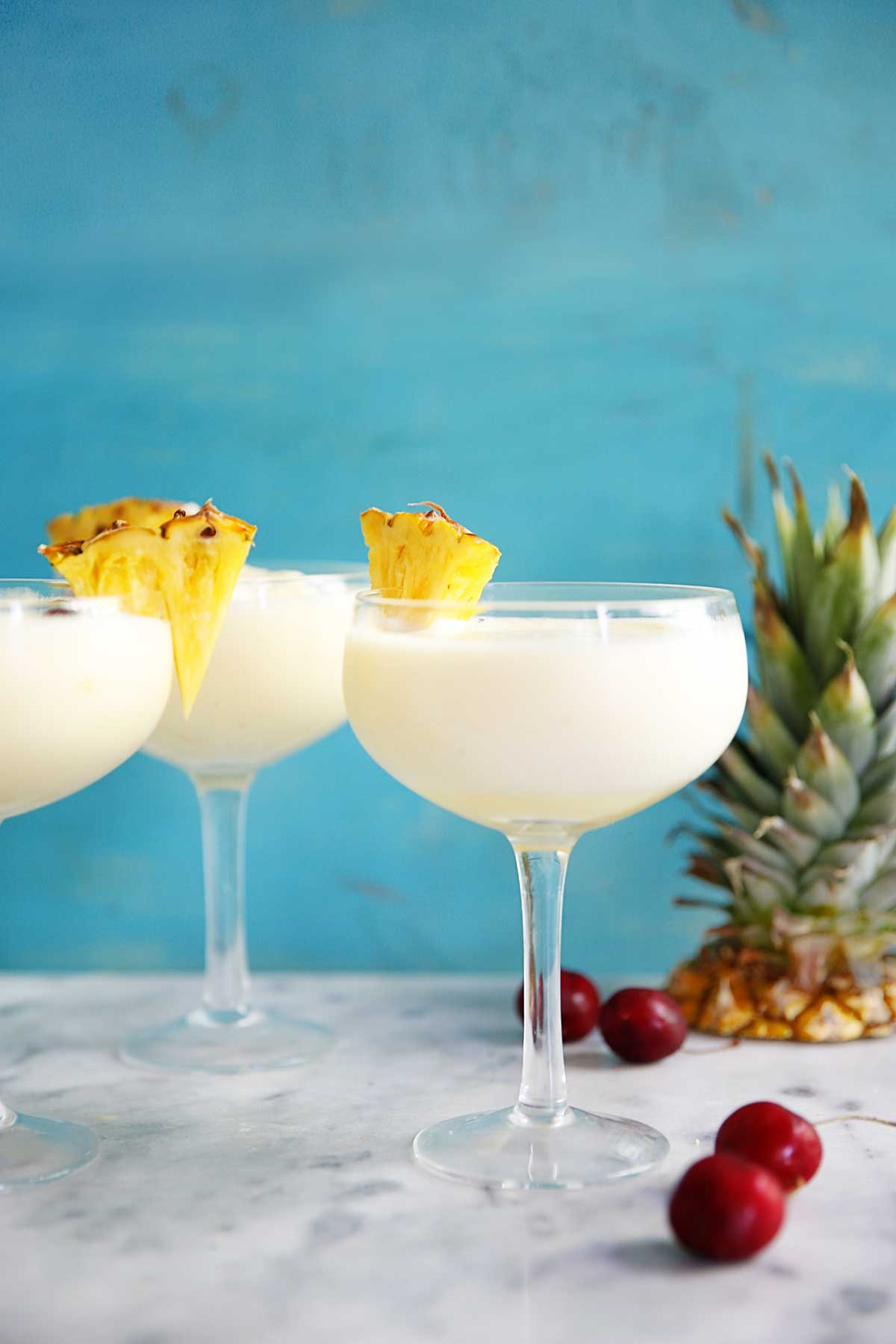 This recipe is sponsored by Pacific Foods. I love the integrity of their products and think you'll love them too. All opinions are always 100% my own! Want a free e-cookbook? Download the Non-Dairy Made Easy e-book here!
Four-Ingredient Lightened Up Piña Colada
If you are looking for a simple side-dish to feed a crowd for weekend BBQing or a great on-the-go lunch, this Cold Asian Noodle Salad is perfect! Simply chop up all of the veggies, mix together the sauce, add in some rice noodles and BOOM. Your Summer salad is complete.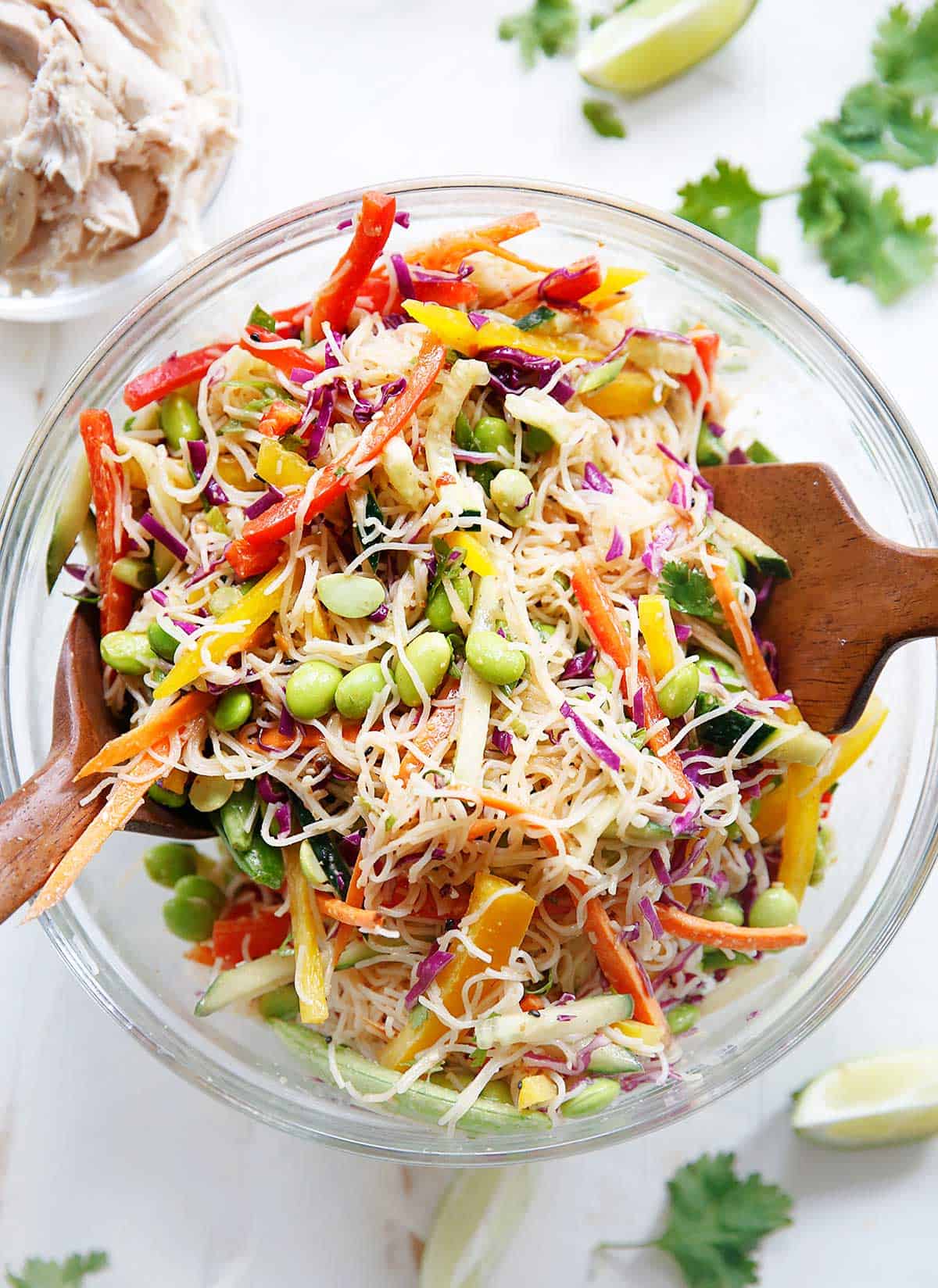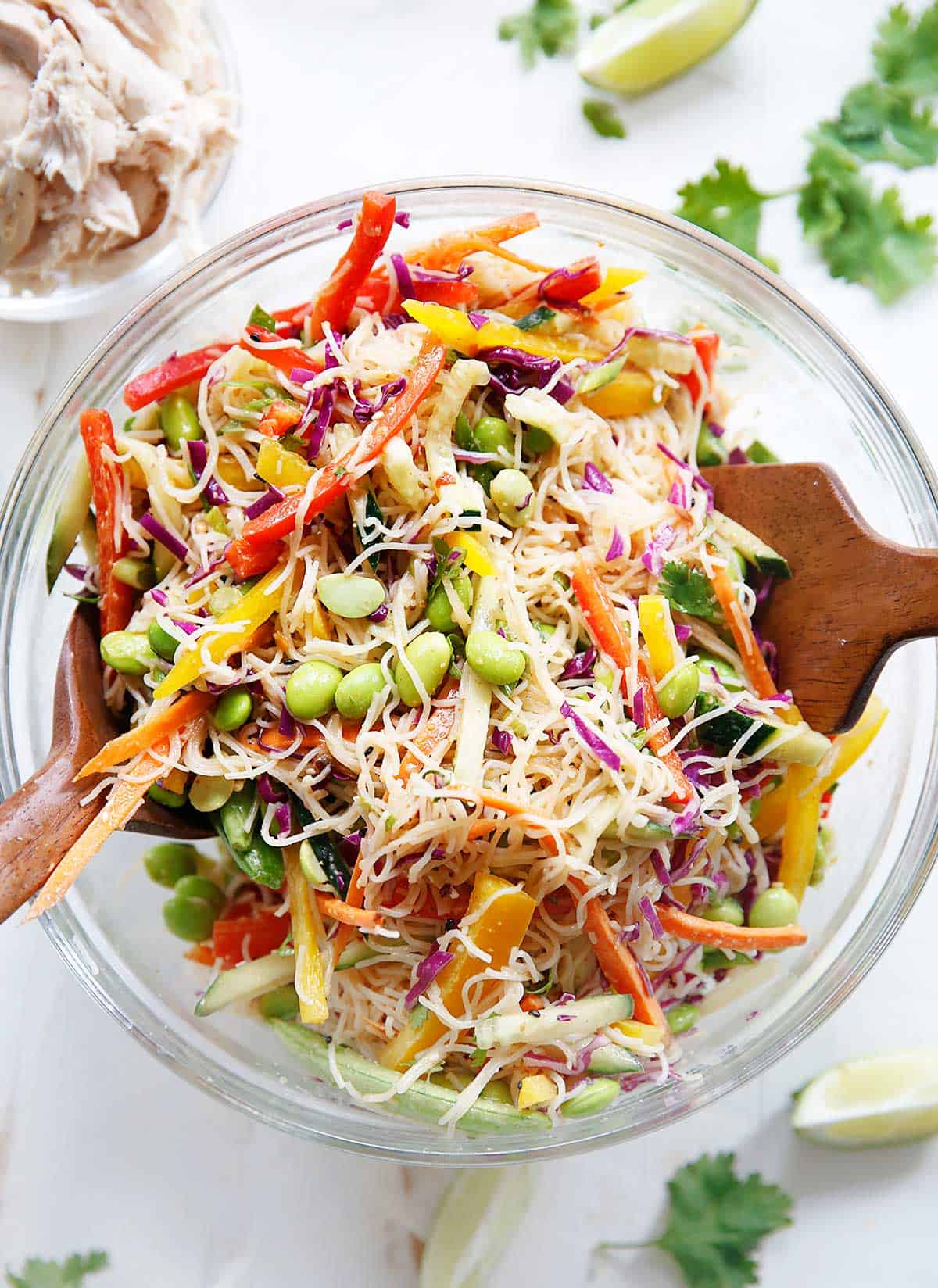 Watch the video here: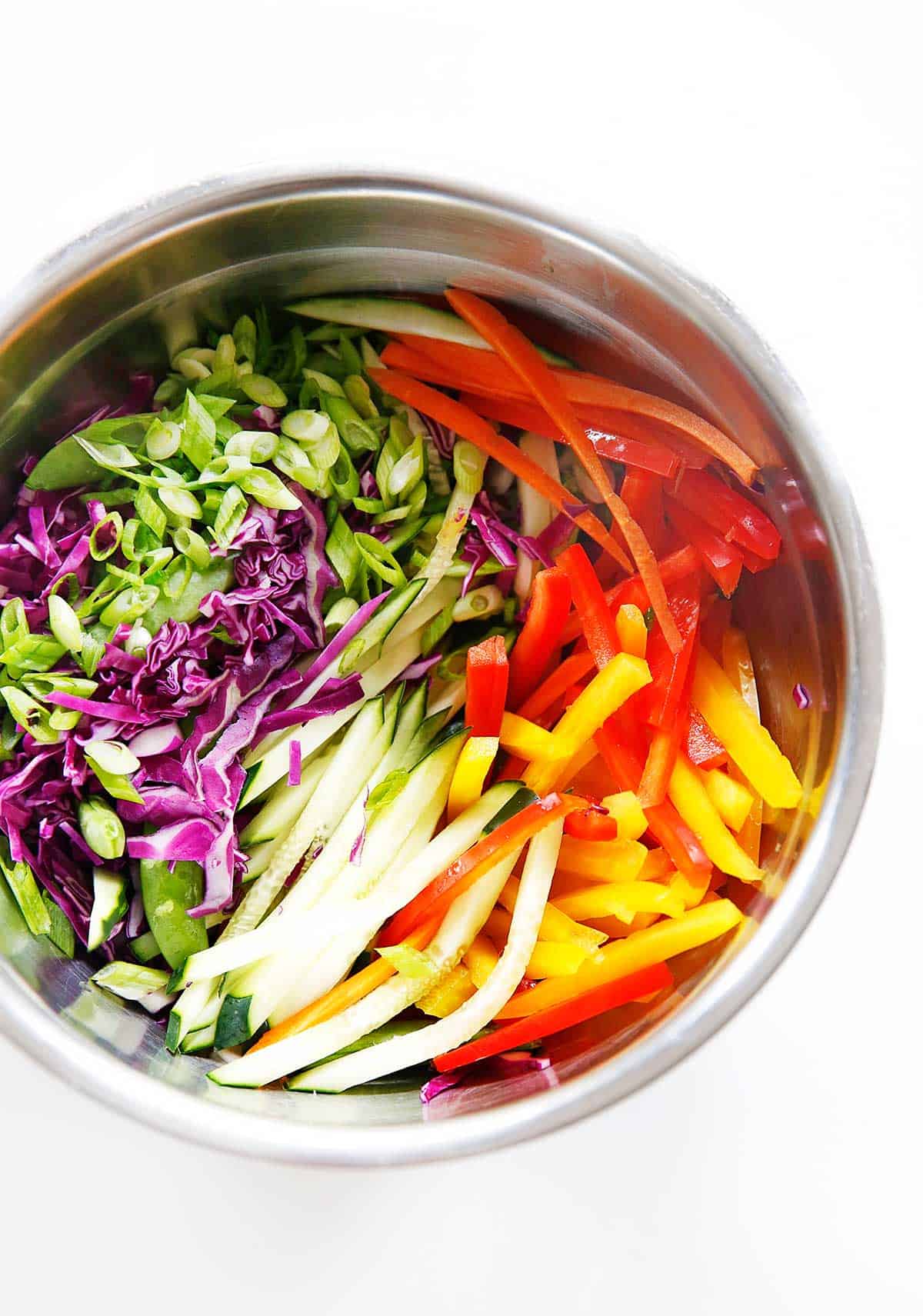 All the veggies! They add a great crunch and beautiful colors. This salad will be on repeat for every summer gathering! Mark my words!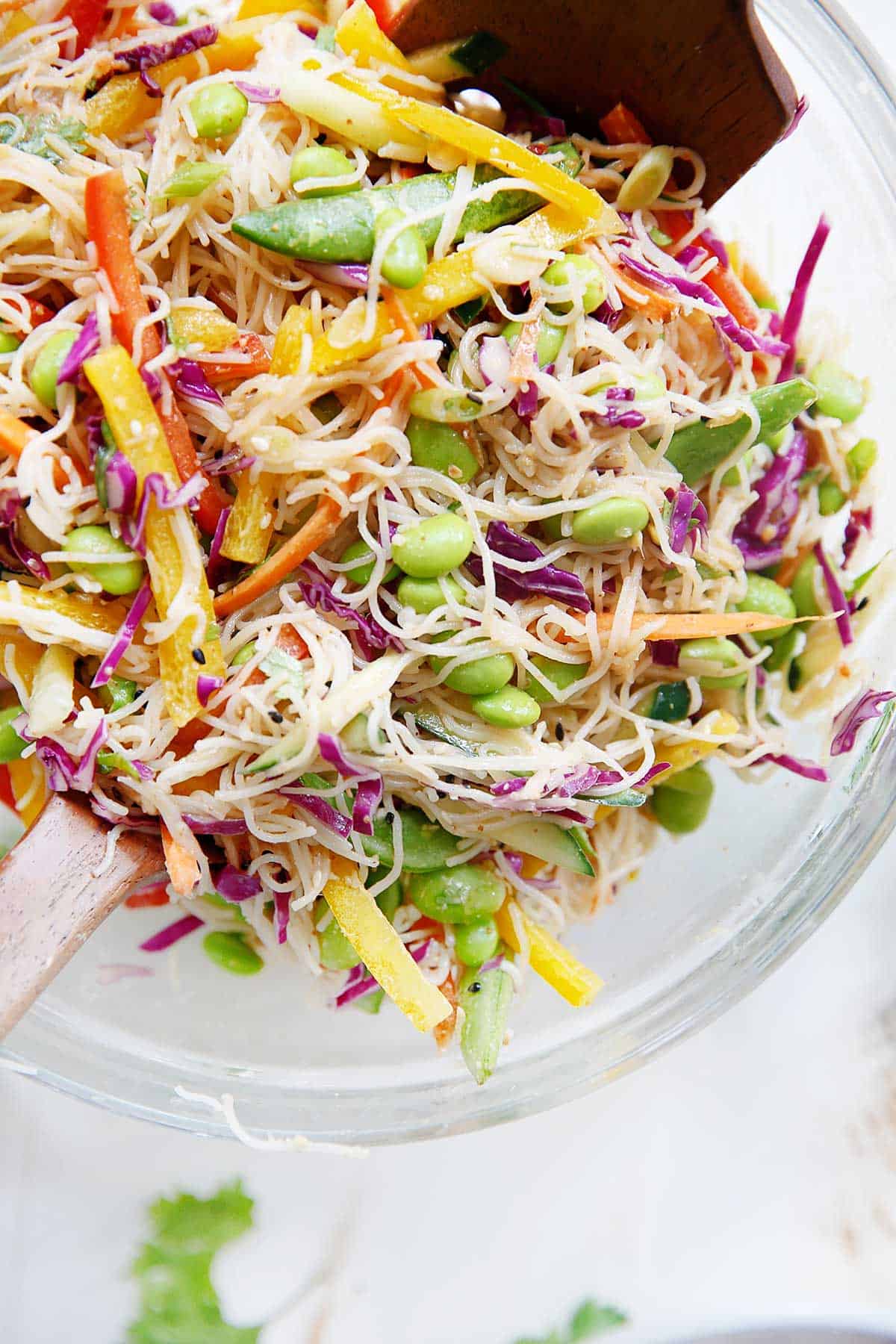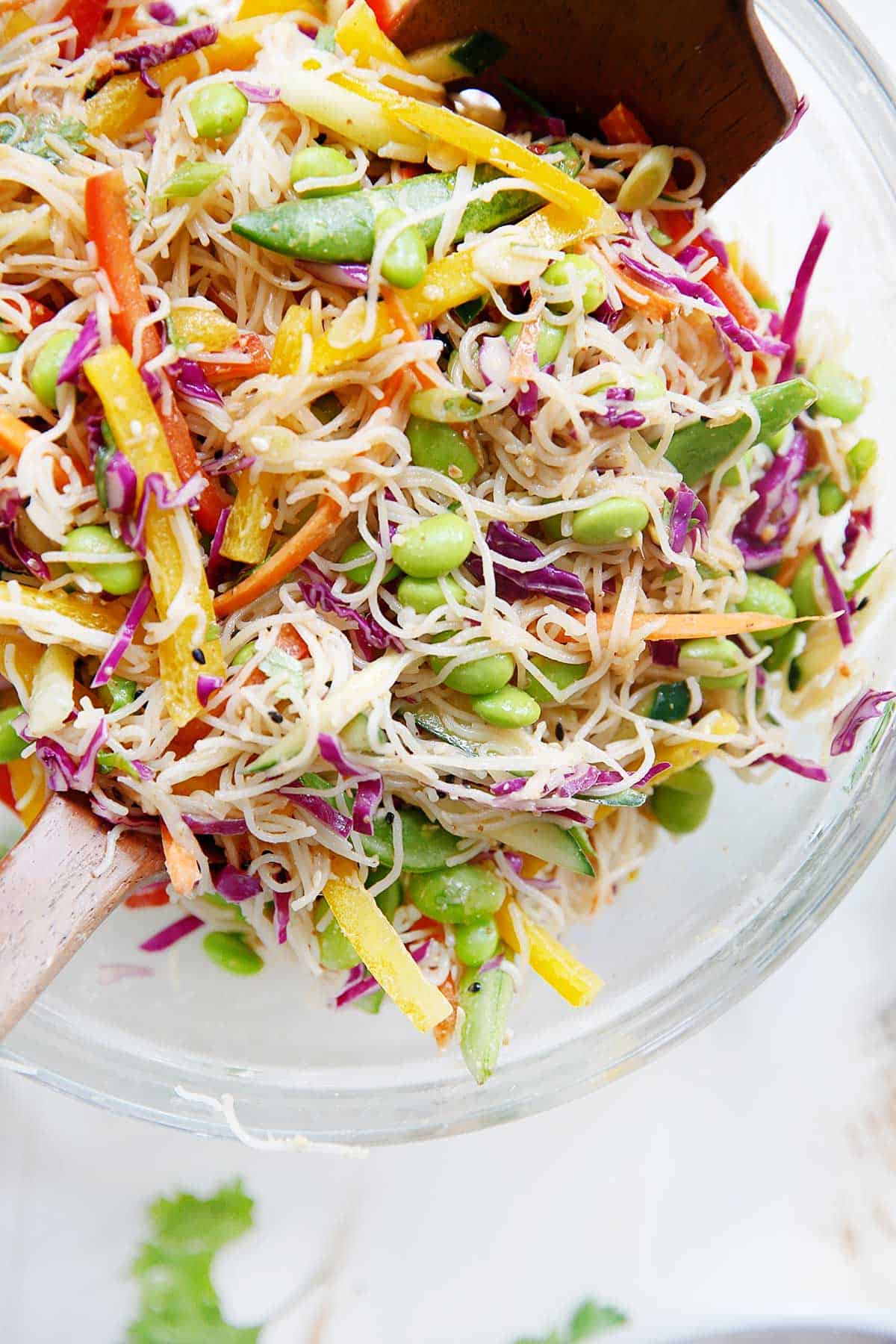 Add some optional chicken to take this from a side dish to a hearty main!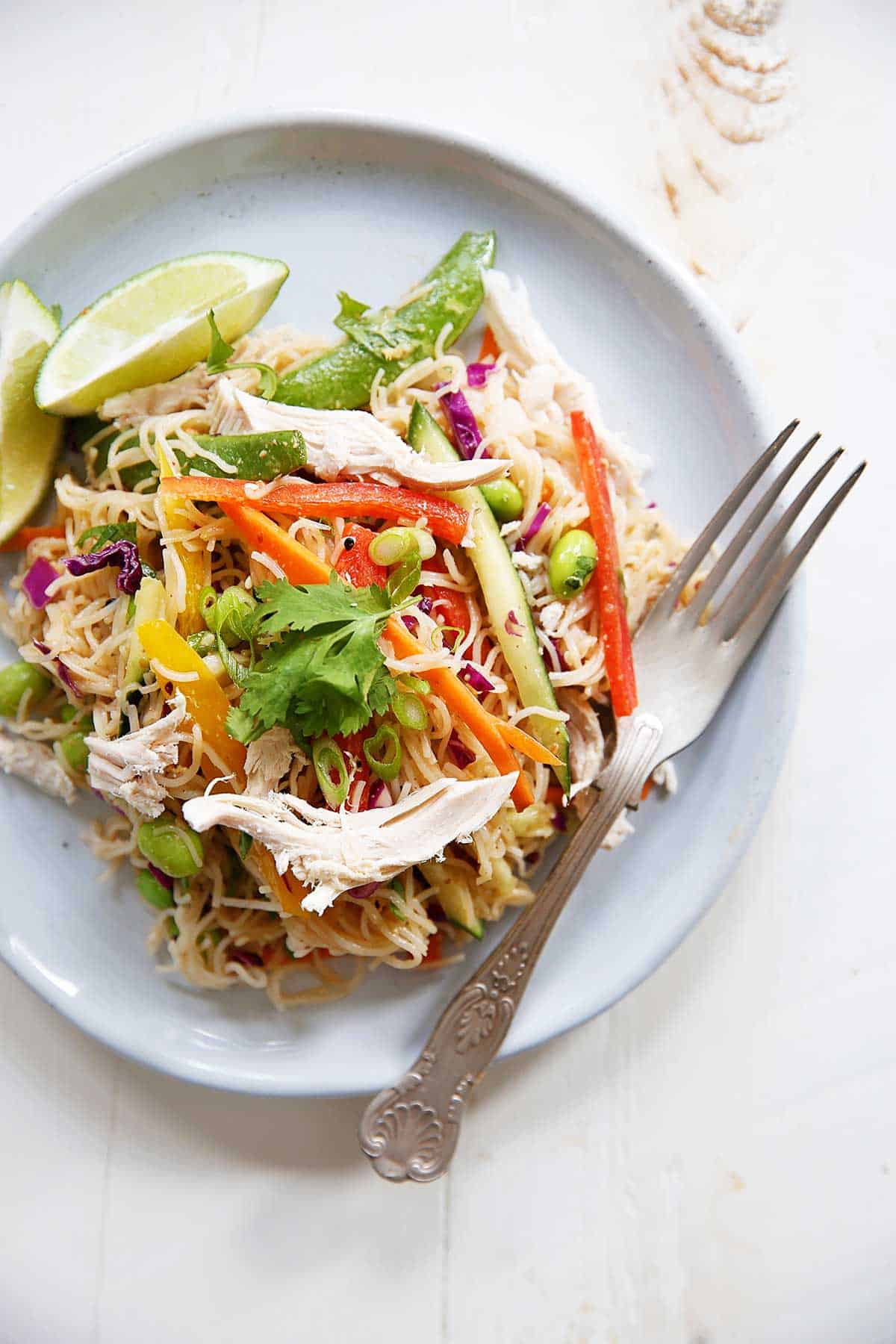 Cold Asian Noodle Salad [VIDEO]
This Cauliflower Baked Ziti from the No Excuses Detox Cookbook is the perfect LOW-CARB vegetarian meal! I love the idea of using cauliflower as a lower carb and higher nutrient alternative! This dish is so creamy, dreamy, and a great gluten-free, nut-free, grain-free, and vegetarian meal the kiddos will LOVE!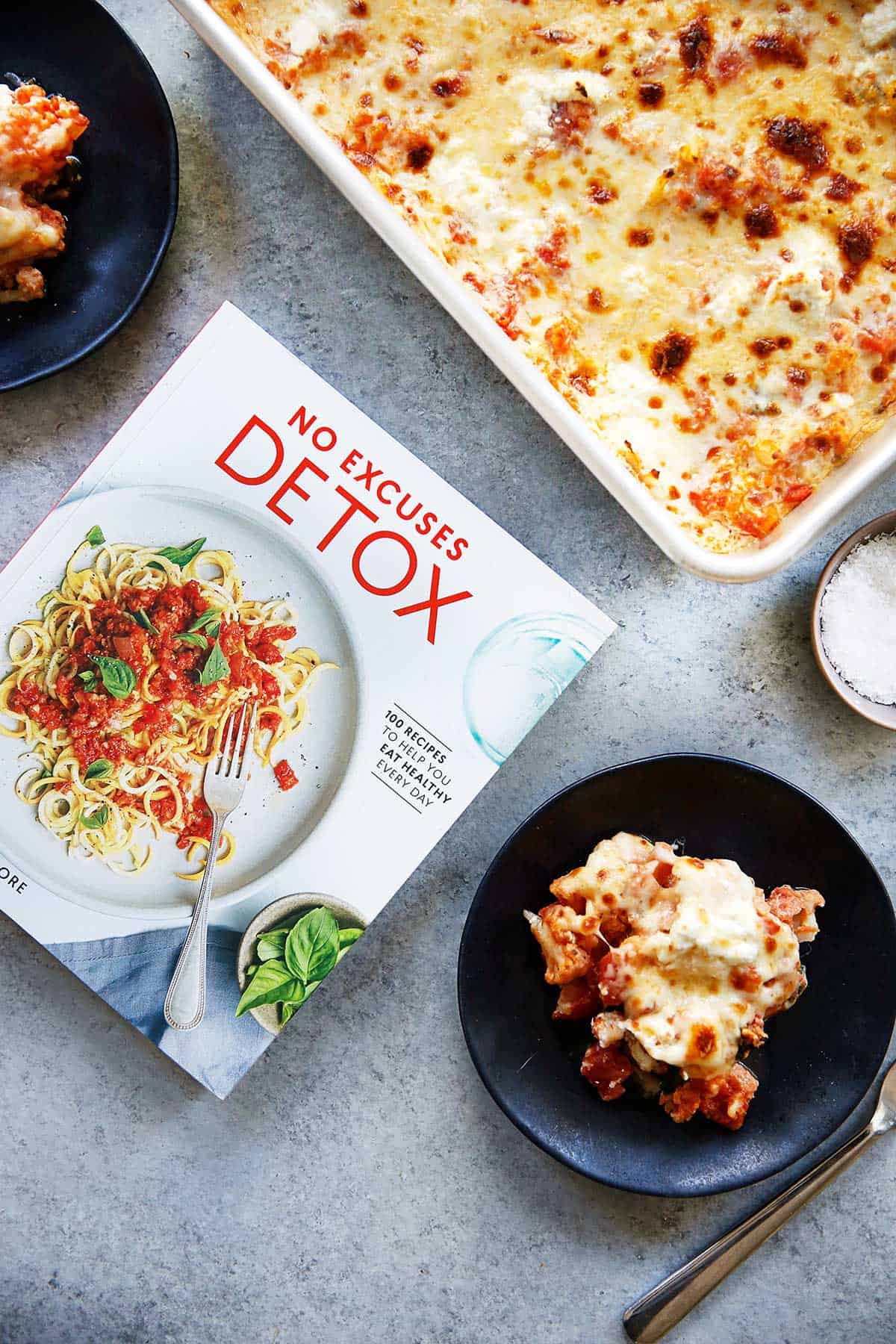 I was super excited when my friend Megan from The Detoxinista's newest book arrived! It's filled with so many family friendly recipes that I cannot wait to make. I started with this Cauliflower Baked Ziti since we are in a grove with our Meatless Monday series! If you tolerate cheese, this recipe is for you!
Here are a few others that I have my eye on:
Butternut Mac n' Cheese
Sweet Potato Queso
Loaded Nacho Dip
Creamy Mushroom Soup
Avocado Caesar Salad
Strawberries & Cream Freezer Pops
Frosty Chocolate Shakes
Carrot Cake Cupcakes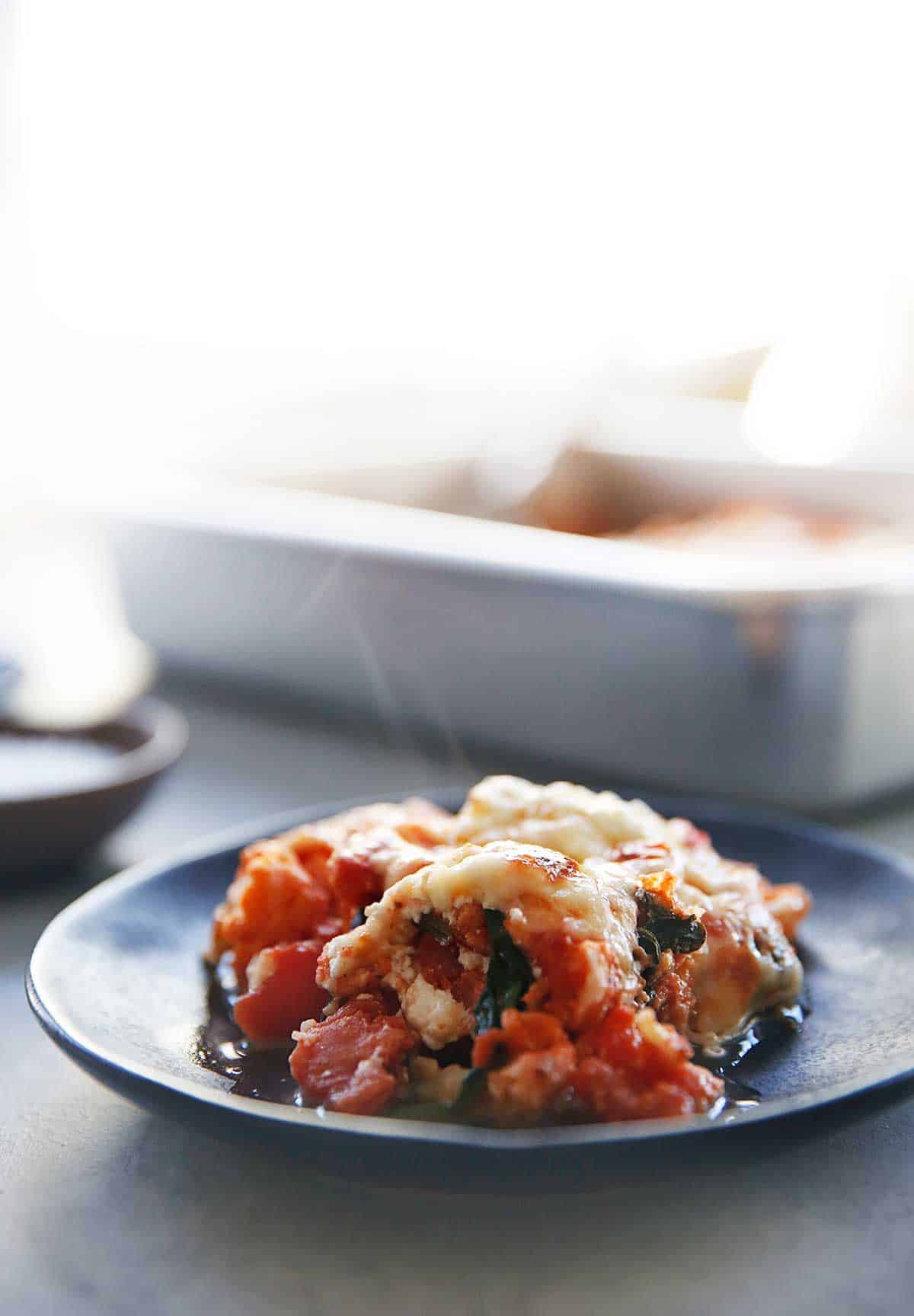 Cauliflower Baked Ziti
---
---
Ingredients
1 head of cauliflower, cut into florets and chopped
2 cups pizza sauce (store-bought or homemade)
4 eggs
1 cup ricotta cheese
2 teaspoons Italian seasoning
1/3 cup grated Pecorino Romano cheese
1/2 teaspoon fine sea salt
2 cups fresh baby spinach
2 ounces shredded cheddar cheese
Recipe Notes
*If you want to add meat, sauté it separately, and then add it to the mixture before baking!
*Make this a freezer-friendly meal: Follow steps 1-3, instead of baking it, pour the ingredients into an oven-safe dish. Cover well and freeze for up to 3 months. When ready to serve, thaw in the fridge overnight and bake!
*Adapted with permission from the No Excuses Detox Cookbook by Megan Gilmore
---
Nutrition
Loading nutrition data...
Grab your copy today!