If you are just tuning in, it's October and that means it is pumpkin month for my Healthy Food Friday series with American Express! That's right. We started off with

Sticky Bun Pumpkin Muffins

, moved along to classic

Pumpkin Waffles

, and now some slow-cooking goodness.
Pumpkin butter that is. In the slow cooker.
Take a minute to think about the smell in your house after 6 hours of this cooking down. Yes, it smells THAT good.

I first tried pumpkin and apple butter back in my college days at this adorable little restaurant. They served them with popovers. I serve mine with… literally everything. Spread them on pancakes, waffles, or toast. Mix it into a sauce or add it into a smoothie or Fall cocktail.
…OR just grab a spoon and go for that jar.
Slow Cooker Pumpkin Butter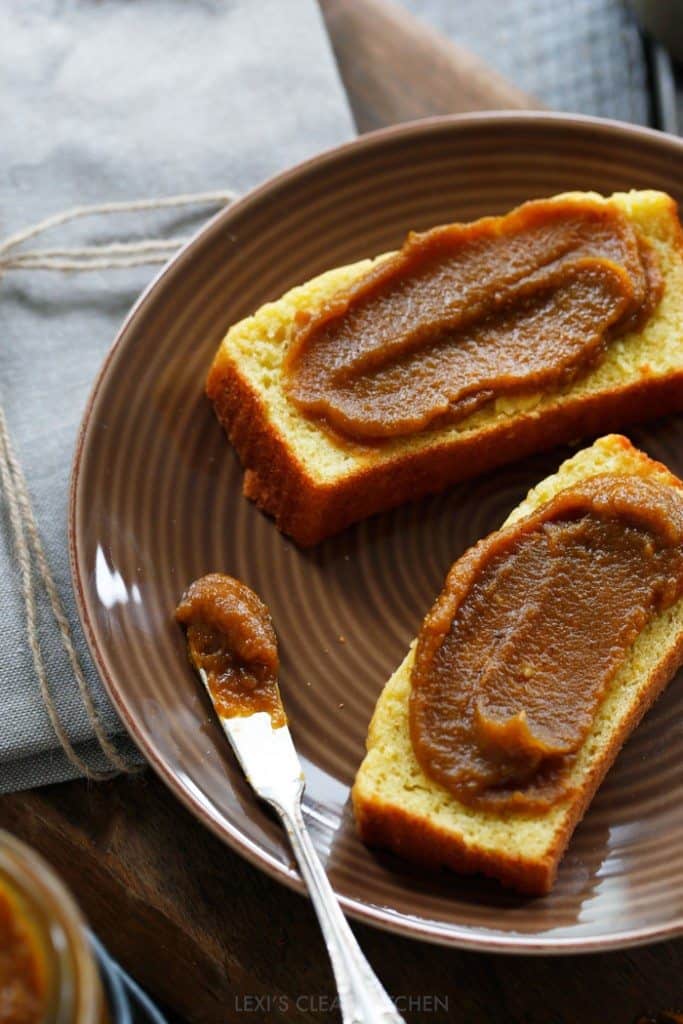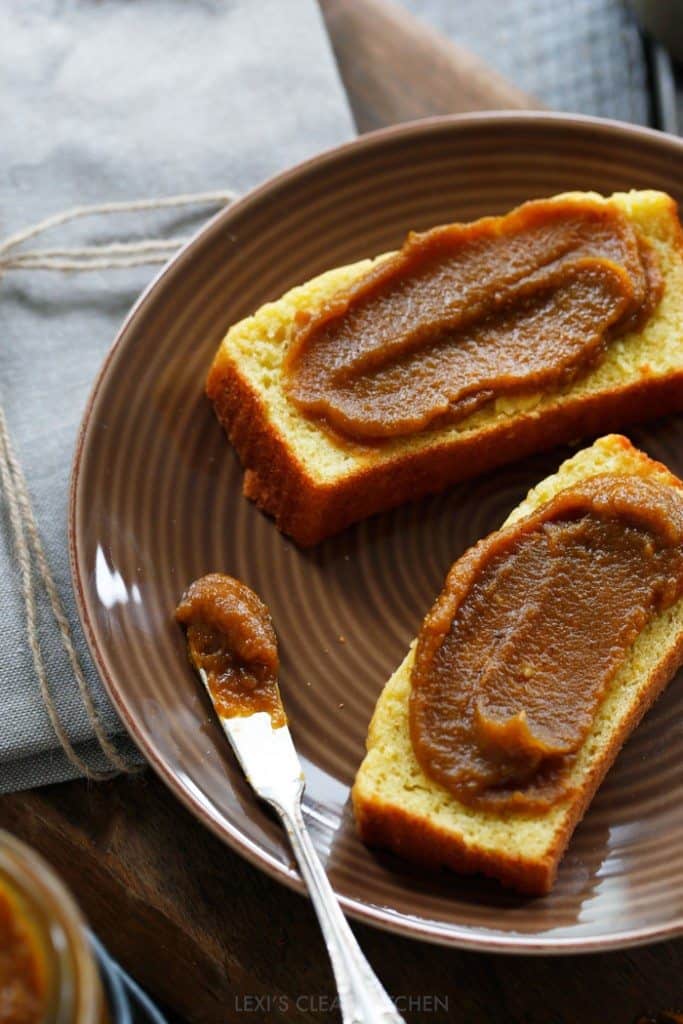 Instructions
Place all ingredients into your slow cooker
Set on low for 6 hours or until thick
Stir occasionally throughout cooking time
Store in the refrigerator for 2 weeks or freeze for up to one year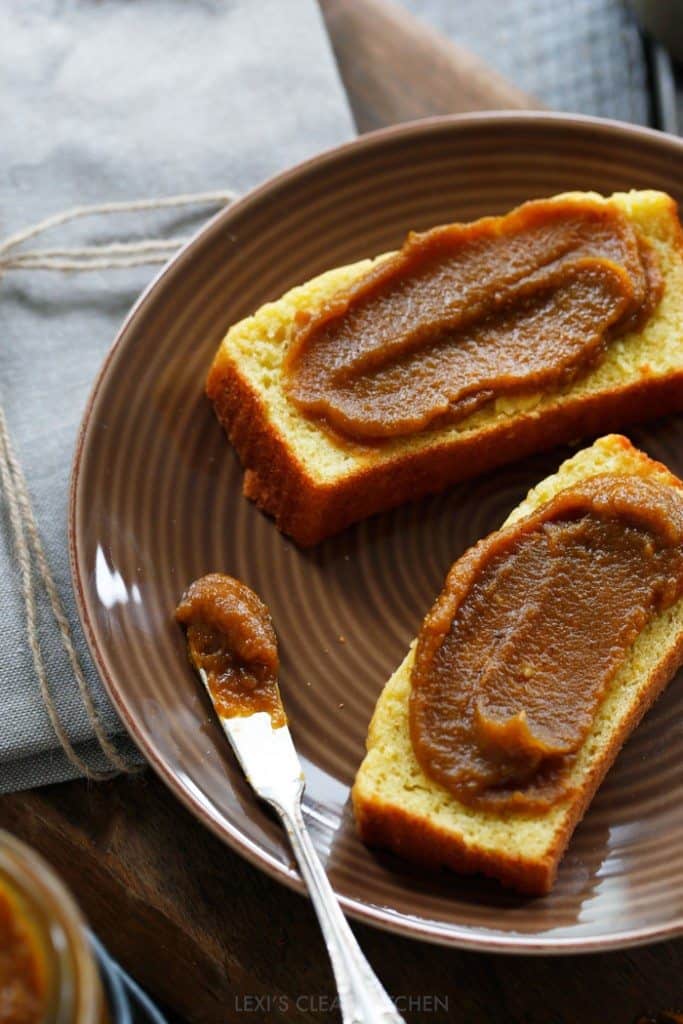 I was selected by American Express to contribute to their Tumblr community. As such I was paid for my services, but all opinions in general and about American Express are my own.
What's your favorite type of spread?