Spring is HERE, and whether it's warming up or still cold in your neck of the woods, it gives us hope of warmer days, sun shining, sunglasses, and short sleeves; does it not? Ah man, that sounds good!
What better way to kick of the first days of Spring than with the ultimate salad guide from American Express and me? I've been all about my chopped salads lately and now have a method to the madness.
Choose a base: Leafy Greens
Add your favorite Veggies & Fruits
Don't forget some Healthy Fats
Add your source of Protein
Top it off with some Crunch and Flavorful Additions
Dress the salad and enjoy!
See, you simply need all of these things: A leafy green of course, your protein, veggies, fruit, something crunchy, flavor additions, and of course, a delicious dressing!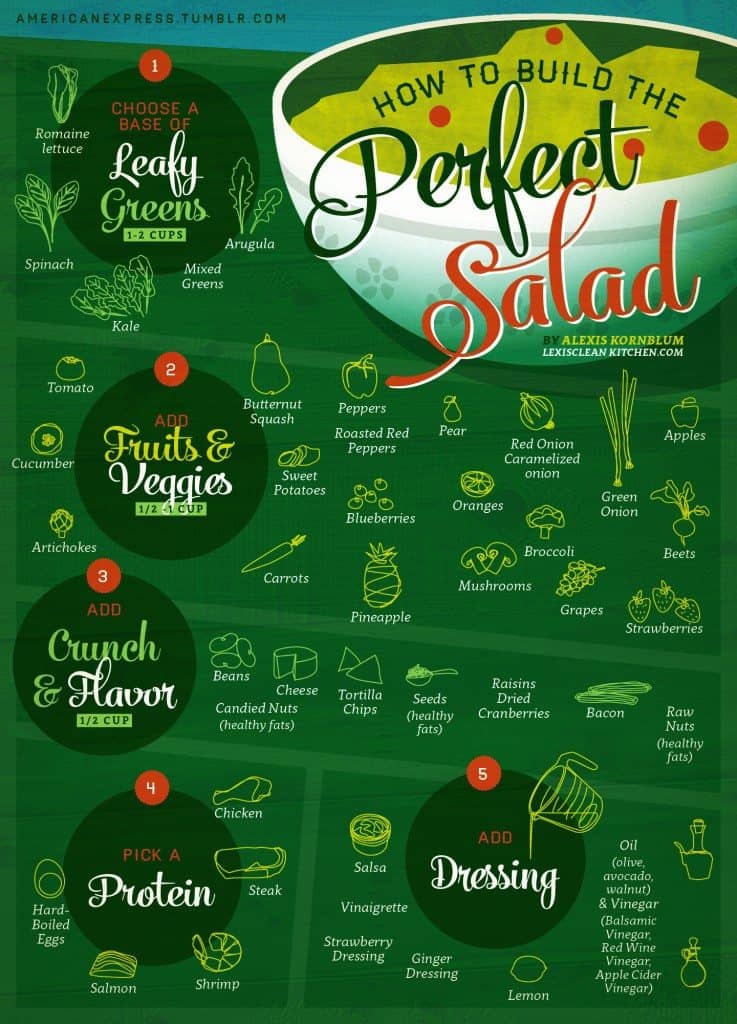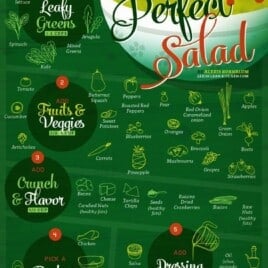 How To Build The Ultimate Salad
Ingredients
Leafy Greens: 1-2 cups

Kale

Spinach

Mixed Greens

Lettuce

Romaine

Arugula
Fruits and Veggies:
Avocado

healthy fats

Tomato

Red Onion

Caramelized onion

Cucumber

Carrots

Green Onion

Grilled Eggplant

Peppers

Mushrooms

Broccoli

Beets

Roasted Red Peppers

Artichokes

Sweet Potatoes

Butternut Squash

Apples

Pear

Strawberries

Blueberries

Oranges

Pineapple

Grapes
Flavor Add-Ons & Crunchy Additions:
Raisins

Dried Cranberries

Bacon

Raw Nuts

healthy fats

Candied Nuts

healthy fats

Seeds

healthy fats

Tortilla Chips

Cheese

Beans: chickpeas

black beans, edemame
Proteins:
Steak

Shrimp

Wild Salmon

Organic Chicken

Hard-Boiled Eggs
Dressing:
Oil

olive, avocado, walnut & Vinegar (Balsamic Vinegar, Red Wine Vinegar, Apple Cider Vinegar)

Salsa

Ginger Dressing

Lemon Vinaigrette

Strawberry Dressing
Instructions
Choose a base

Add your favorite veggies & fruits

Don't forget some healthy fats

Add your source of protein

Top it off with some crunch and flavorful additions

Dress the salad and enjoy!
I was selected by American Express to contribute to their Tumblr community. As such I was paid for my services, but all opinions in general and about American express are my own.
What are your favorite salad ingredients?