The Mediterranean diet became trendy in the 1960's when people started connecting a lower incidence of heart disease in those who lived Mediterranean countries, such as Greece and Italy. Many studies have now shown that the Mediterranean diet can cause weight loss and help prevent chronic disease. There is no one way to follow the Mediterranean diet since there are so many countries around the Mediterranean sea. Although they all focus on a plant-based eating approach rich in fruits and vegetables, whole grains, seafood, nuts and legumes, and olive oil. 
Along with moderate portions of dairy products and limited intake of red meat and refined products. Indulge in these Mediterranean-inspired dishes that are bursting with color, packed with flavorful spices and heart-healthy nutrients. Those who follow the Mediterranean diet also believe in moderate intake of red wine. So, cheers!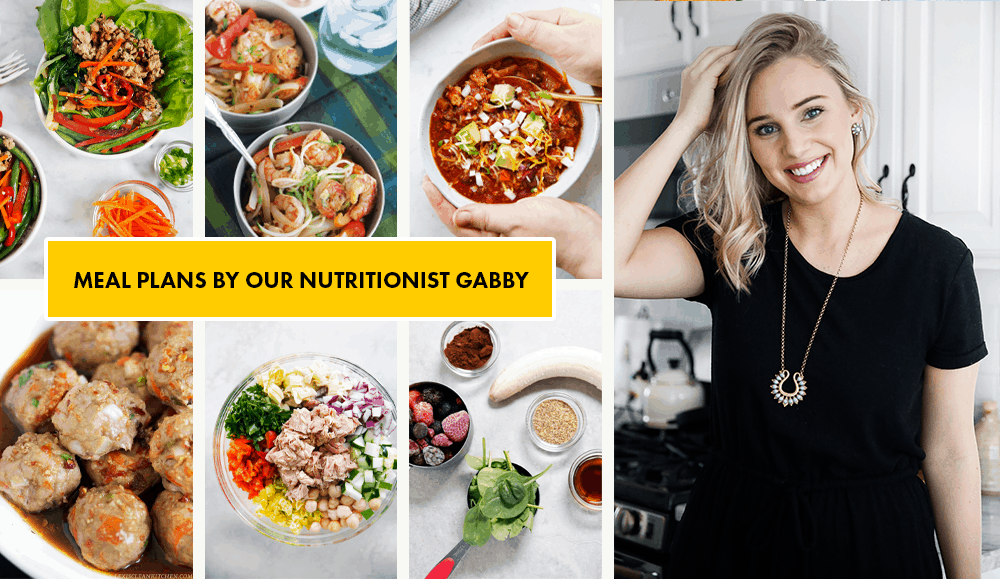 Apple Chia Seed Pudding is the perfect make-ahead breakfast! It is a delicious egg-free breakfast option that everybody will love, and the topping taste like a healthy apple pie filling! This seasonal breakfast is gluten-free, paleo and vegan.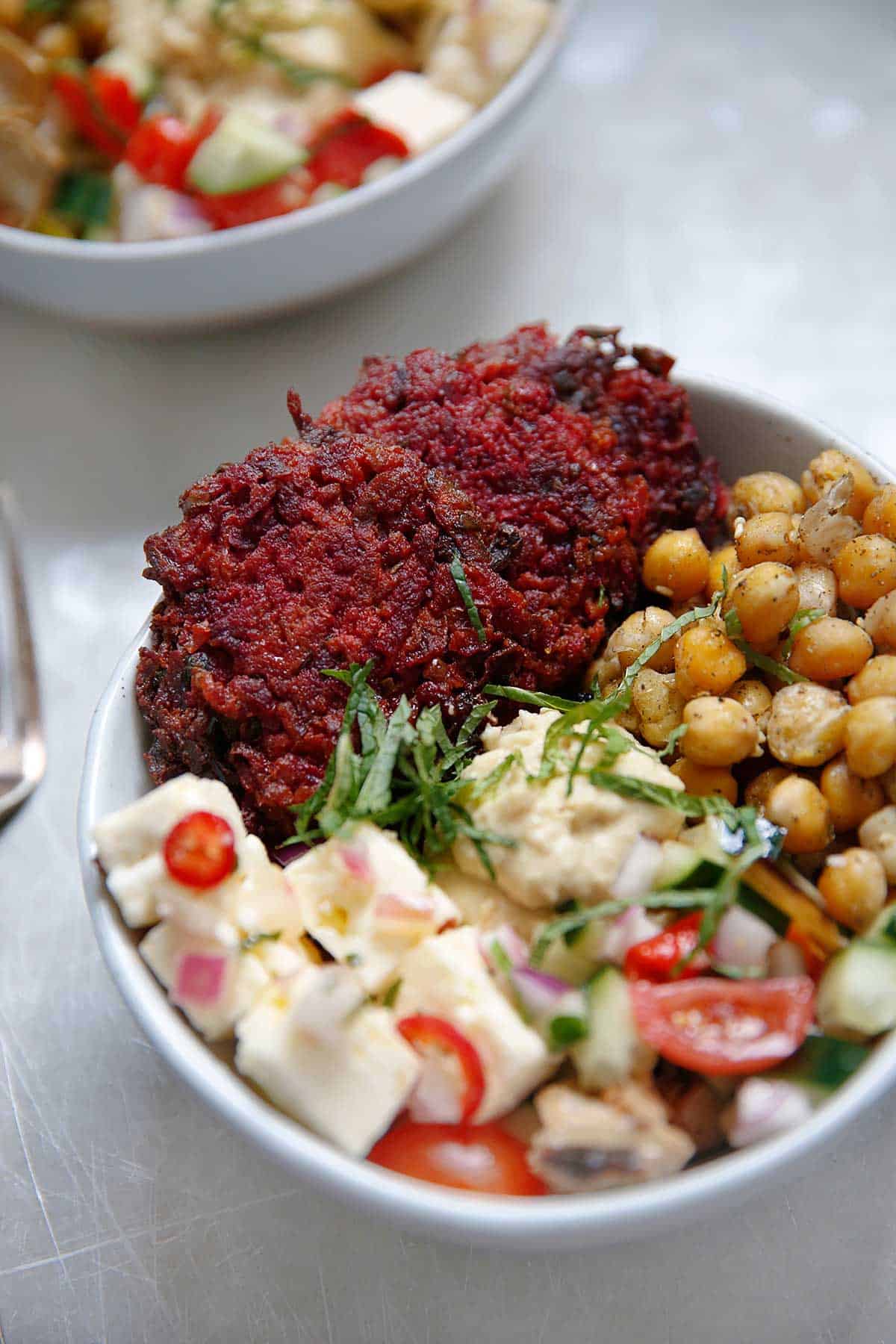 Plant-forward meal featuring these hearty and delicious Meal Prep Mediterranean Bowls. They are gluten-free, vegetarian, packed with the perfect flavors, and are great for having meatless dinner to start your week off and having lunches prepared for the next number of days! 
To reduce waste and save time:
Save the leftovers for a prepped work lunch for the next few days.

Save leftover mint for Mediterranean Quinoa Salad.

Save the lemon for this week's Non-Recipe Recipe.

Save your leftover marinated artichoke for Dinner 3's

Mediterranean Quinoa Salad

and/or this week's Non-Recipe Recipe
This easy-to-make Sweet Potato Chili is the perfect option for meatless Monday or a family-friendly weeknight dinner win. With sweet potatoes, beans and tomatoes, it is hearty vegetarian comfort food. It's made easily in the slow cooker or Instant Pot and easily customizable by adding on all your favorite toppings.
To reduce waste and save time:
Save some celery as a snack with nut butter and add some to your Dinner 3's

Mediterranean Quinoa Salad

.

You will most likely have a good amount of leftovers to have it for lunch or dinner in the next couple of days or freeze it for another time!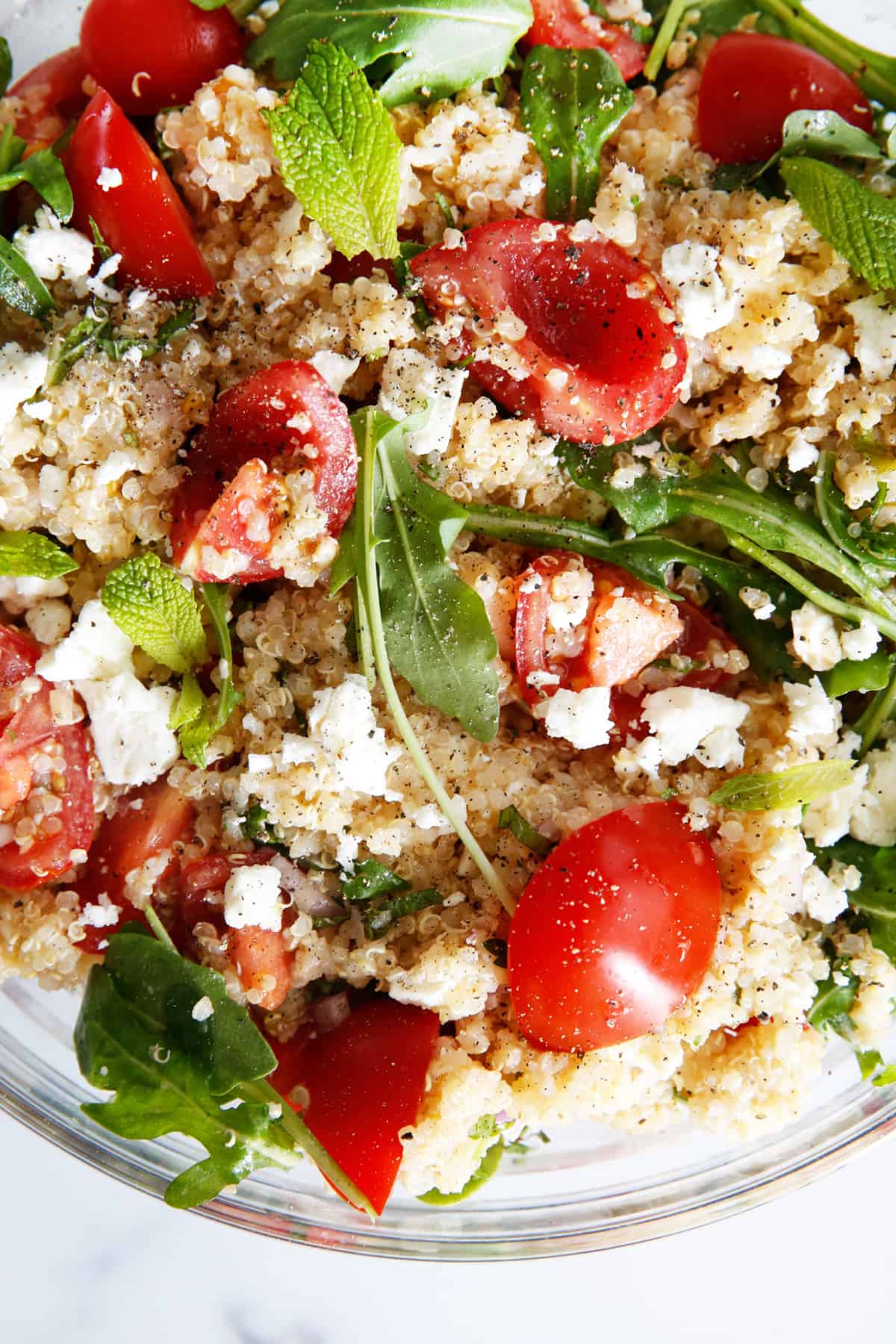 Mediterranean Quinoa Salad with Roasted Chicken
This Mediterranean Quinoa Salad is a must make for a healthy, light dinner! With protein-packed quinoa, tomatoes, feta, arugula and mint this easy-to-make salad will be on repeat! Quinoa is one of the very few plant proteins that contains all nine essential amino acids that our body cannot make on their own, making it a complete protein. Pair it with a whole roasted chicken, or pick up a rotisserie chicken on your way home. It is so easy to throw together, and super flavorful!
To reduce waste and save time:
These Greek Veggie Bowls with Greek Cauliflower Rice are a weeknight favorite of ours! This bowl is oh-so-colorful meaning it is loaded with a variety of different vitamins and nutrients. Packed with veggies, fresh herbs, hummus, and so much flavor, these easy-to-prepare gluten-free bowls are a fabulous dinner.
To reduce waste and save time:
Use up the rest of the arugula from Dinner 3's

Mediterranean Quinoa Salad

in these veggie bowls.

Save your leftover red onion, lemon and grape tomatoes for this week's Non-Recipe Recipe.

Buy pre-made cauliflower rice at the store, instead of making your own!
Non-recipe recipe: 
Use your leftover red onion, grape tomatoes and any other leftover raw vegetables you have on hand and combine them with chickpea or red lentil pasta to create a hearty pasta salad. Whisk together your olive oil, leftover lemon juice & dijon mustard and some salt and pepper for a dressing.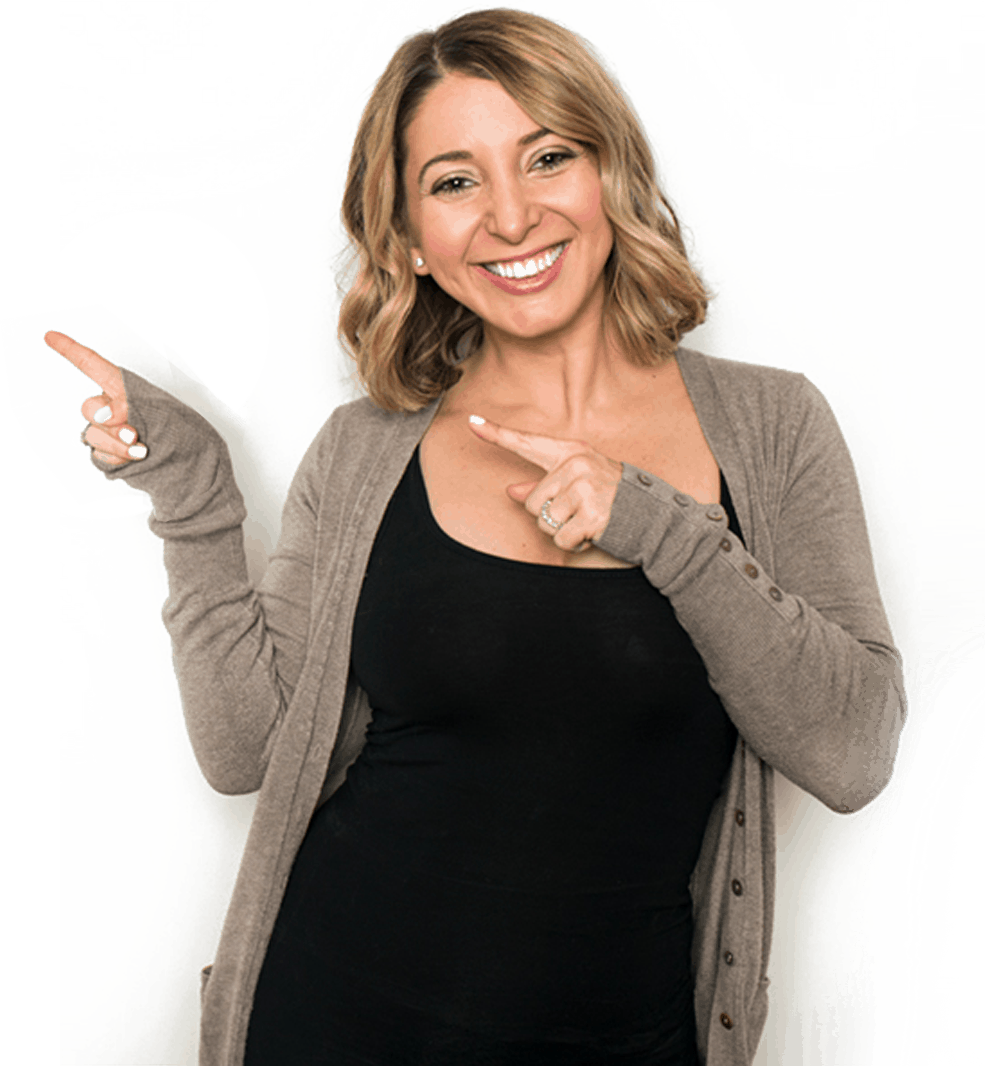 This baked oatmeal emphasizes many food groups heavy in a Mediterranean Diet: whole grains, fruit, nuts, and seeds.This PB & J baked oatmeal has all the same flavors of a PB&J, but without the traditional sandwich bread. Each bite is a mini PB&J in itself with a more exciting texture and, of course, all the nutritional benefits of its clean ingredient list. It's the perfect baked oatmeal breakfast for a weekday breakfast or weekend brunch!
To find other meal plans that fit your lifestyle and learn how these meal plans were created, click here.