I've been wanting to take my classic buttercream frosting recipe from my cookbook and color them completely naturally for so long now! We've finally done it and created five gorgeous naturally colored frosting or icing flavors that are super easy to make using DIY natural food dyes!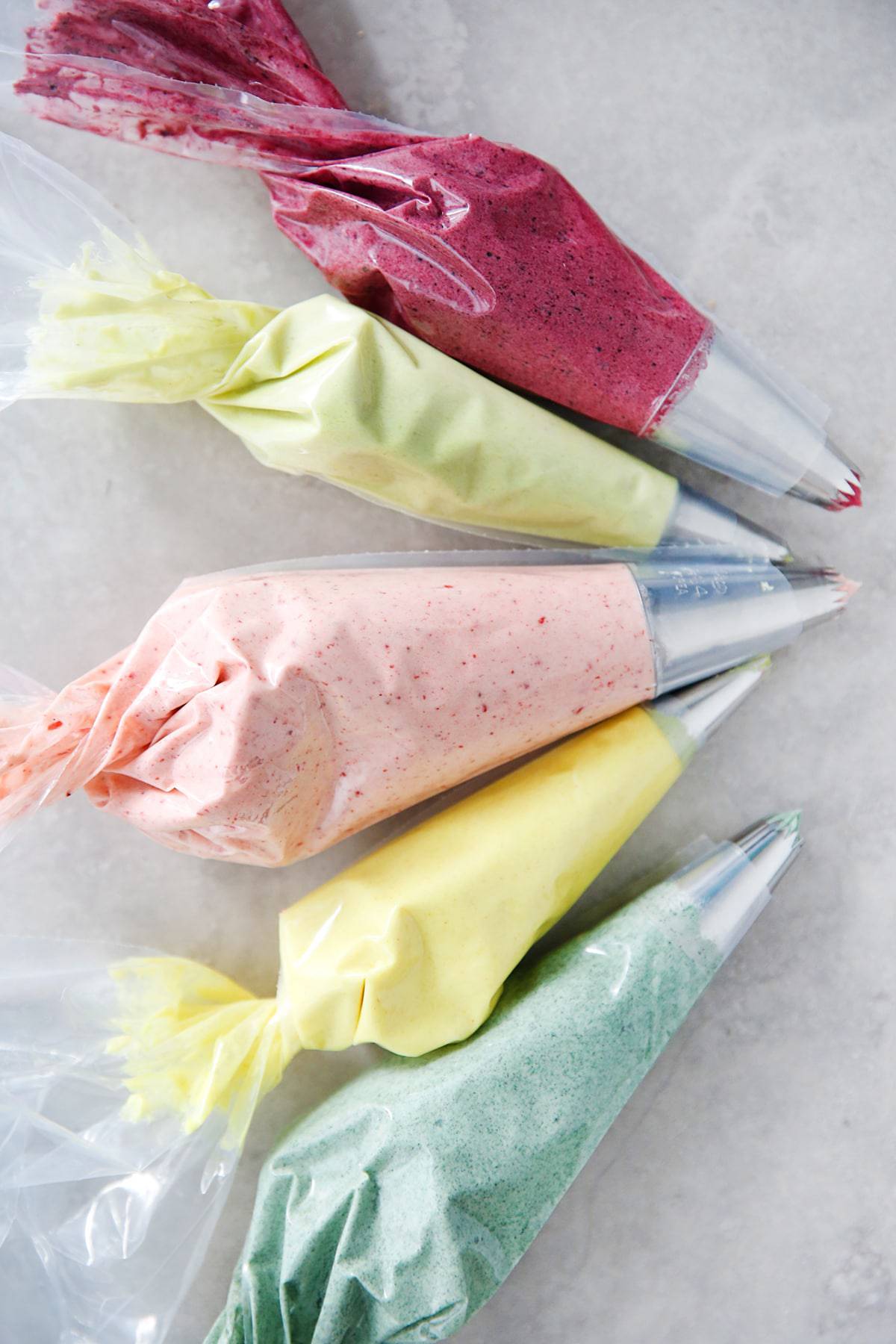 Naturally Colored Buttercream Frosting
Unfortunately, artificial food coloring is in so many food products these days. This is especially true in birthday cakes! At best, artificial food coloring is not good for you, and at worst it could be harmful. But who doesn't like a brightly colored birthday cake on their special day?
There are some naturally colored dyes on the market that use spices and concentrated foods to color, but they're unpredictable in strength and they can be pricey for a small amount! As LCK's birthday approached we knew it was time to find an easy DIY way to color your cakes, cupcakes, and cookies with these fun frosting colors that you can feel good about eating!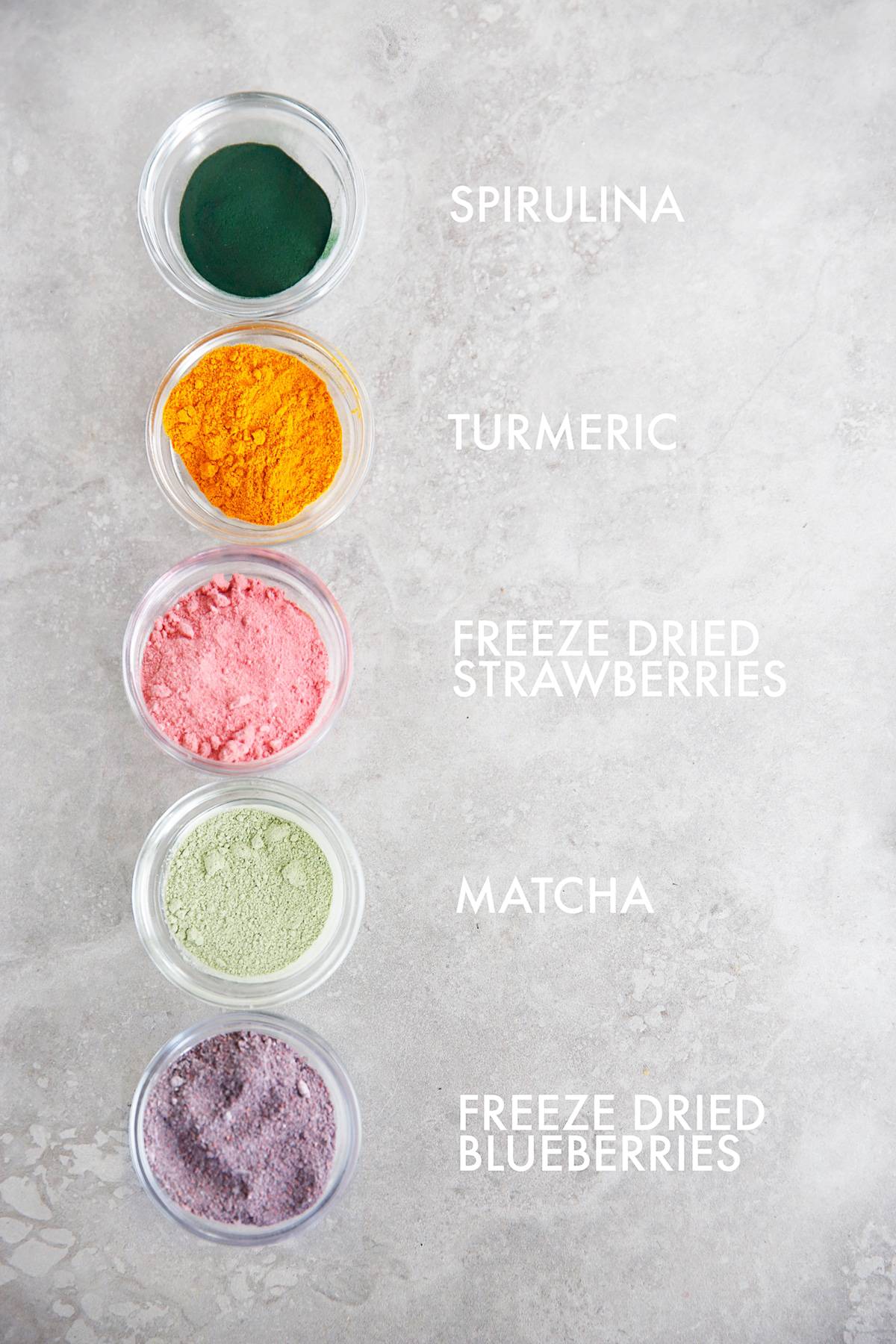 We use a variety of powders to get 5 fun colors! The best part is most of these will keep for a while so you can always have them on hand when you have a celebration or birthday coming up that you want to make fun without using any artificial dyes!
How do you make colored frosting?
It's simple! Start with our base buttercream recipe and add in the variety of colors!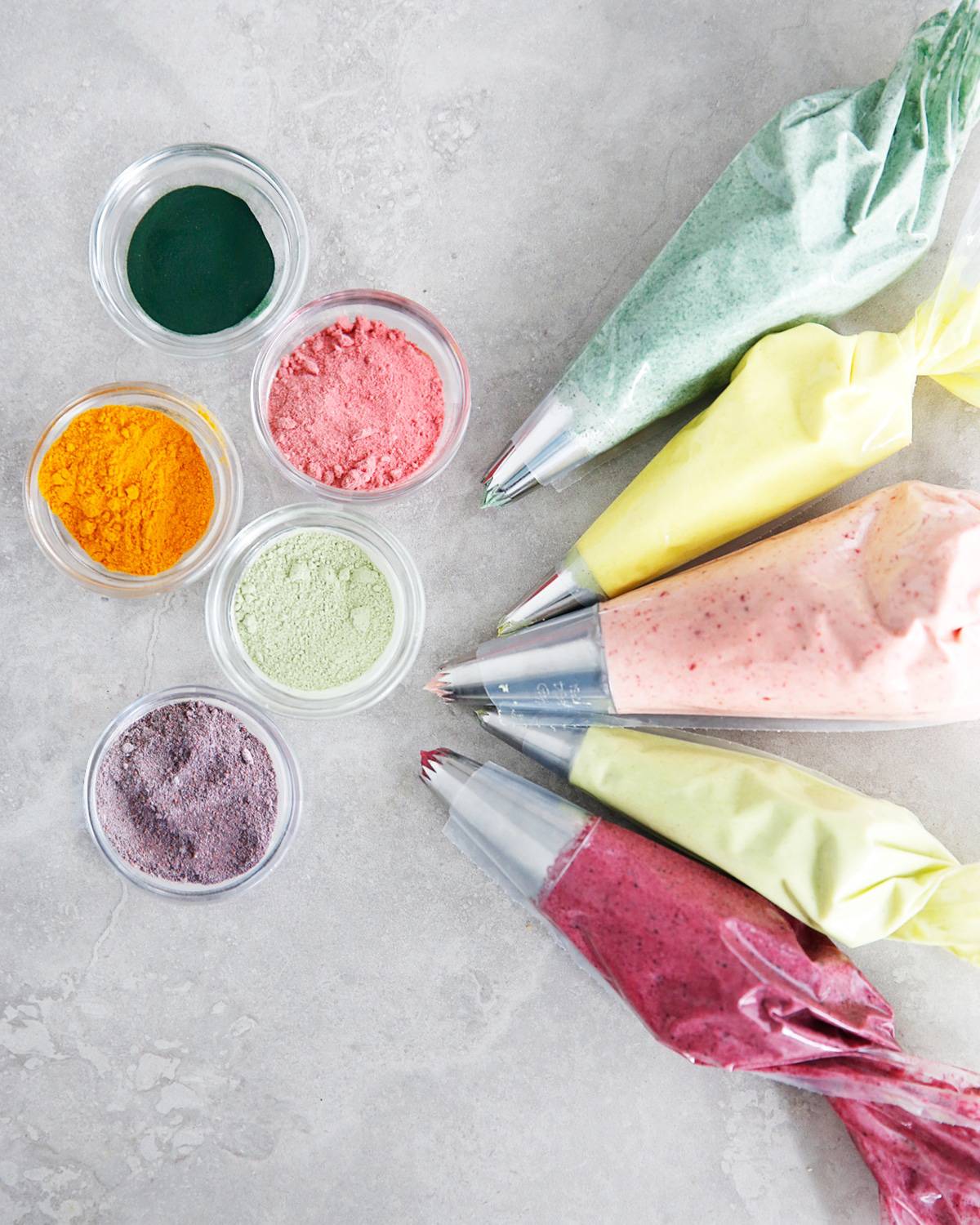 Watch the video:
Use this naturally colored frosting on: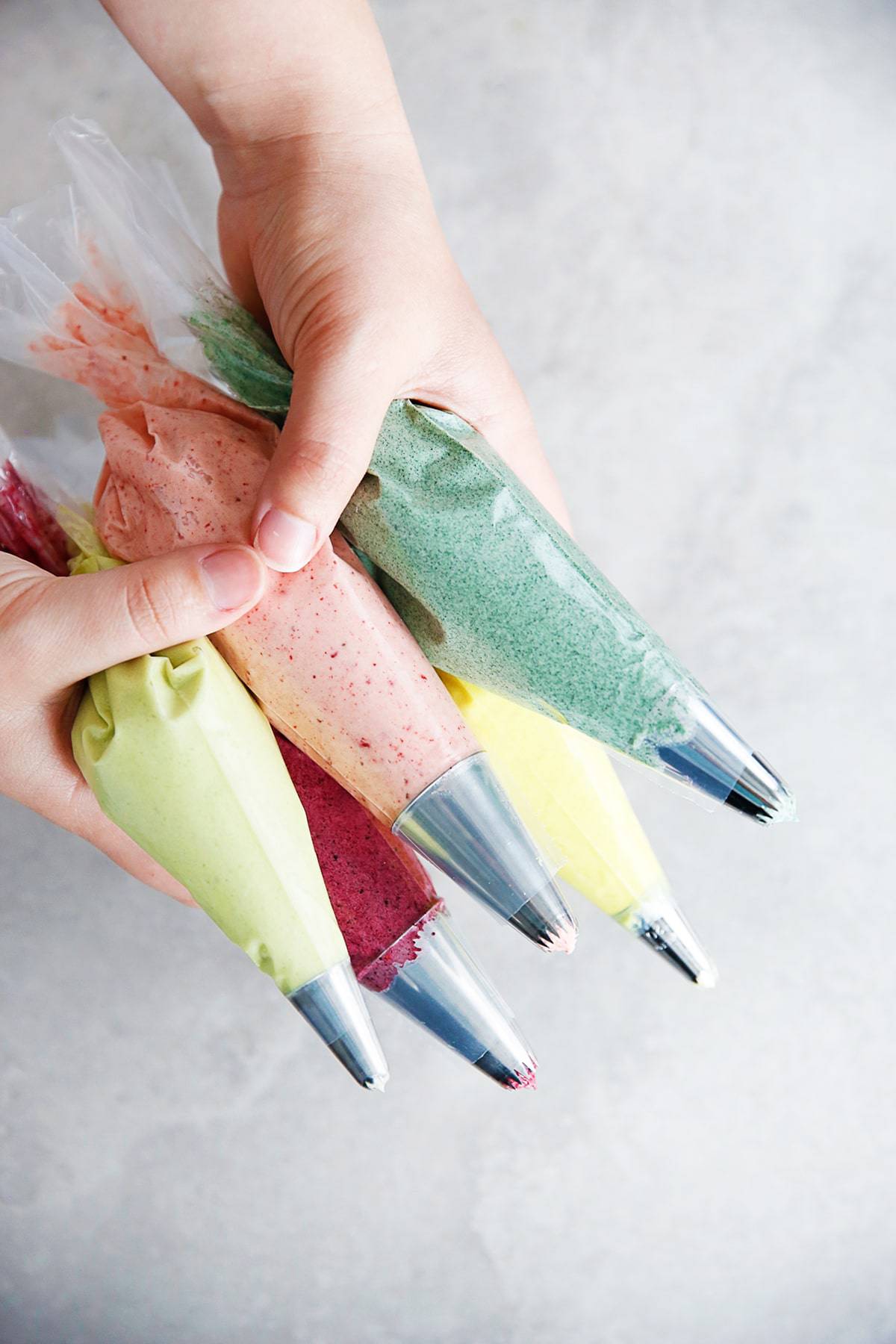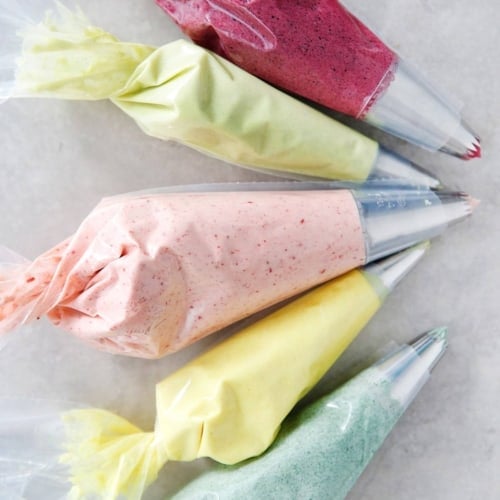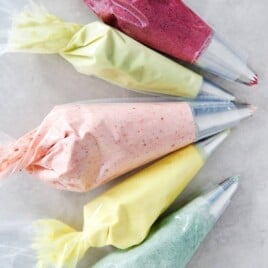 Naturally Colored Buttercream Frosting: 5 Ways
Ingredients
1

cup

2 sticks unsalted butter, softened

3

cups

organic powdered sugar

sifted

1

teaspoon

vanilla extra

1 to 2

tablespoons

almond milk

natural dye powder

see instructions for approximate quantities
Natural Dye Powder Options:
Green: Matcha Green Tea Powder

Turquoise: Blue Spirulina Powder

Yellow: Ground Turmeric

Purple: Dried Blueberry Powder

see note

Pink: Dried Strawberry Powder

see note
Instructions
In a stand mixer fitted with a paddle attachment beat the butter until light and fluffy, about 2 to 3 minutes.

Add the powdered sugar and blend on low speed until well blended, then increase the speed to medium and beat until fluffy, about another 3 to 5 minutes.

Add the vanilla and 1 tablespoon of almond milk. Continue to beat adding the additional tablespoon of almond milk, or more, if needed for spreading consistency.

Add the natural dye powders to color. If coloring a small amount start with 1 teaspoon for the fruit powders or 1/4 teaspoon for the matcha, spirulina and turmeric and increase to get desired color. To color a whole batch start with 2 tablespoons for the fruit powders, 1 tablespoon for the matcha and spirulina, and turmeric and increase for desired color.
Notes
To make your own strawberry or blueberry powder, ground up freeze dried strawberries or blueberries in a high speed blender or food processor with 1 tablespoon of powdered sugar until it is a fine powder.