This Italian-Style Spaghetti Squash Bake is such a flavorful, simple, and healthy dinner option when you are craving comfort food!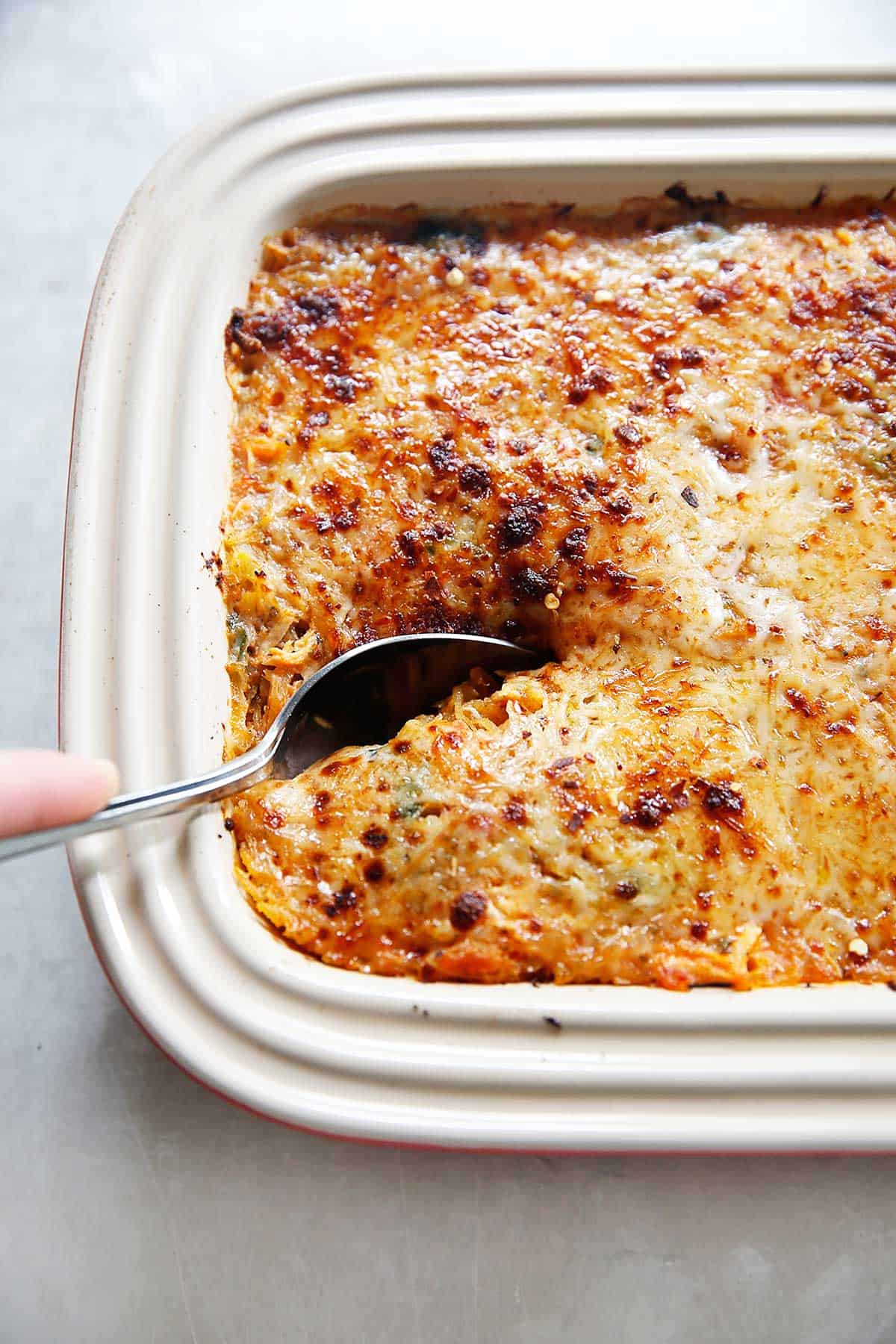 Craving Italian food? This Italian-Style Spaghetti Squash Bake filled with sautéed spinach and chicken is your answer. This is an amazing dinner, my friends. Everyone who has tried it absolutely loves it. A huge hit all around!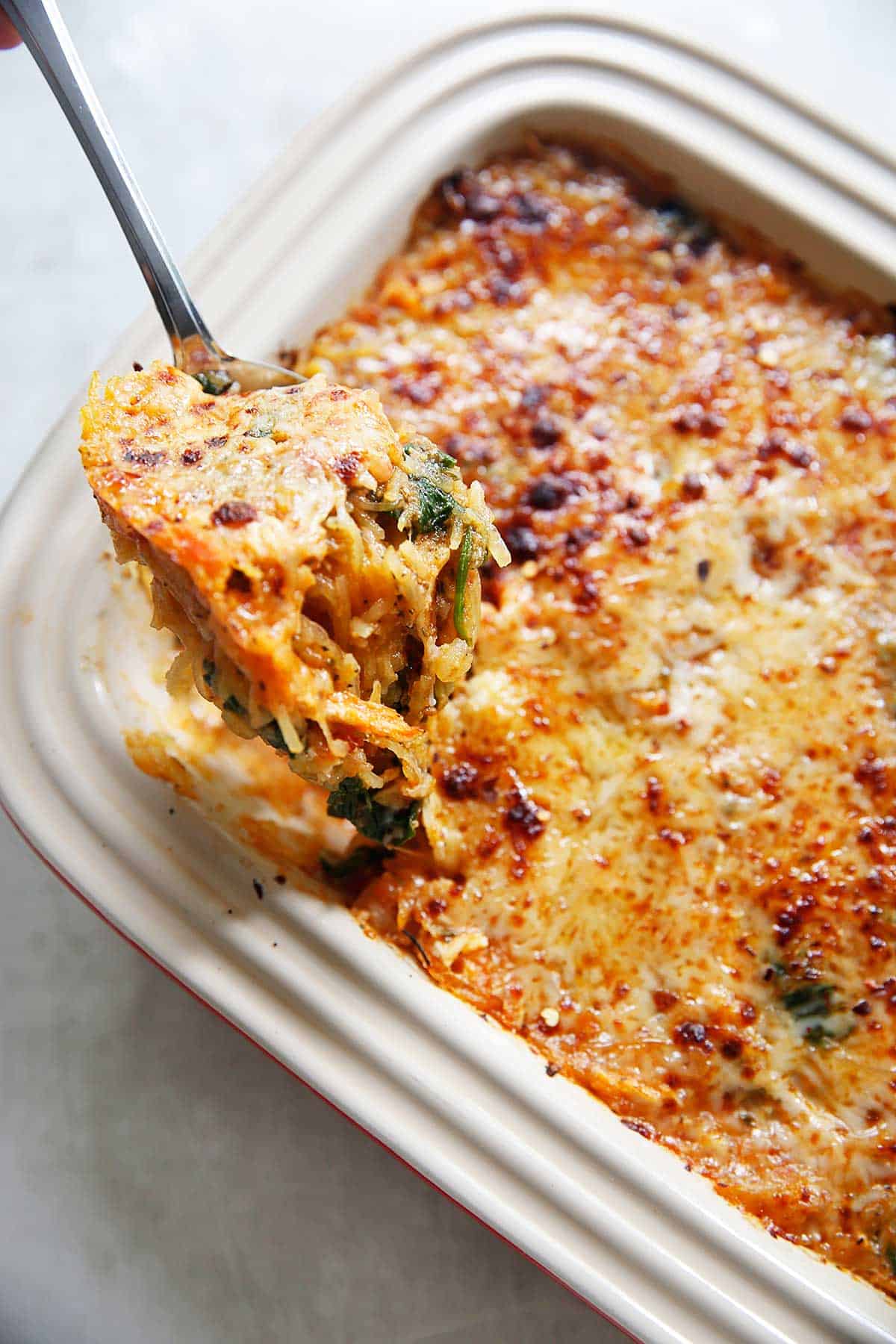 Gluten-free, Grain-free, dairy-free if you omit the cheese, and so filling!
This dinner makes for the perfect meal-prep item as well. Make it at the beginning of the week and enjoy the leftovers for lunch or dinner all week long!
Italian-Style Spaghetti Squash Bake
Ingredients
Spaghetti Squash
Other Ingredients
1

teaspoon extra-virgin olive oil

1

clove garlic, crushed

3

handfuls fresh spinach

1

lb. organic boneless chicken breasts, baked or boiled and shredded

1

cup tomato sauce of choice (homemade or store-bought)

1

egg

1 1/2

tablespoons Italian seasoning, more to taste

1/2

tsp red pepper flakes, more to taste

1

tablespoon garlic powder

1/2

teaspoon freshly ground pepper

1/2

teaspoon salt

Optional: 1/4 cup fresh parmesan cheese, more for topping
Instructions
Preheat the oven to 375 °F.
Cut spaghetti squash in half and scoop out seeds. Drizzle with olive oil, sea salt, and black pepper.
Line baking sheet with parchment paper.
Lay spaghetti squash face down on baking sheet, and add 1/4 cup water. Bake for about 30 minutes until fork tender. Let cool.
Once cool, scrape out spaghetti squash using a fork and place in a medium mixing bowl and set aside.
In a small skillet over medium-heat, heat oil and sauté garlic. Add spinach and sauté until wilted.
Add spinach and garlic mixture, shredded chicken, tomato sauce, egg, cheese if using and spices to the bowl with the spaghetti squash. Mix until well combined.
Transfer entire mixture to a baking dish.
Sprinkle with fresh parmesan and red pepper flakes
Bake at 375 °F for 10 minutes. Broil on high for 3-5 minutes, or until the cheese has started to bubble and brown.
Serve warm!
use our hashtag!
I am so excited that you are making a recipe and would love to see how it turns out! Make sure to use the hashtag on social media!
#LEXISCLEANKITCHEN
share this post!
subscribe to the email list!