Want to know how to easily kick the flavor of your next burger? If you've got 5 minutes, than you can put together this easy homemade burger seasoning recipe and always have some on hand for grilling night!
Burger Seasoning Recipe
Burger night has been taking place often around here. It's an easy go-to meal for the summer, for sure! I like getting creative with toppings and different bun alternatives. Lettuce leaves as a bun, sweet potato buns, or grilled portobello mushroom caps (along with the obvious bacon, lettuce, tomato, onion, smashed avocado toppings). Deeee-lish.
I used to use a hamburger seasoning that I loved. When we finally moved and bought our grill, I checked out that old handy seasoning only to find the ingredients weren't working for me anymore. Instead of listing ingredients, the end of the list said 'and other natural flavor.' I'd rather know exactly what's in the spice mix I'm eating, personally.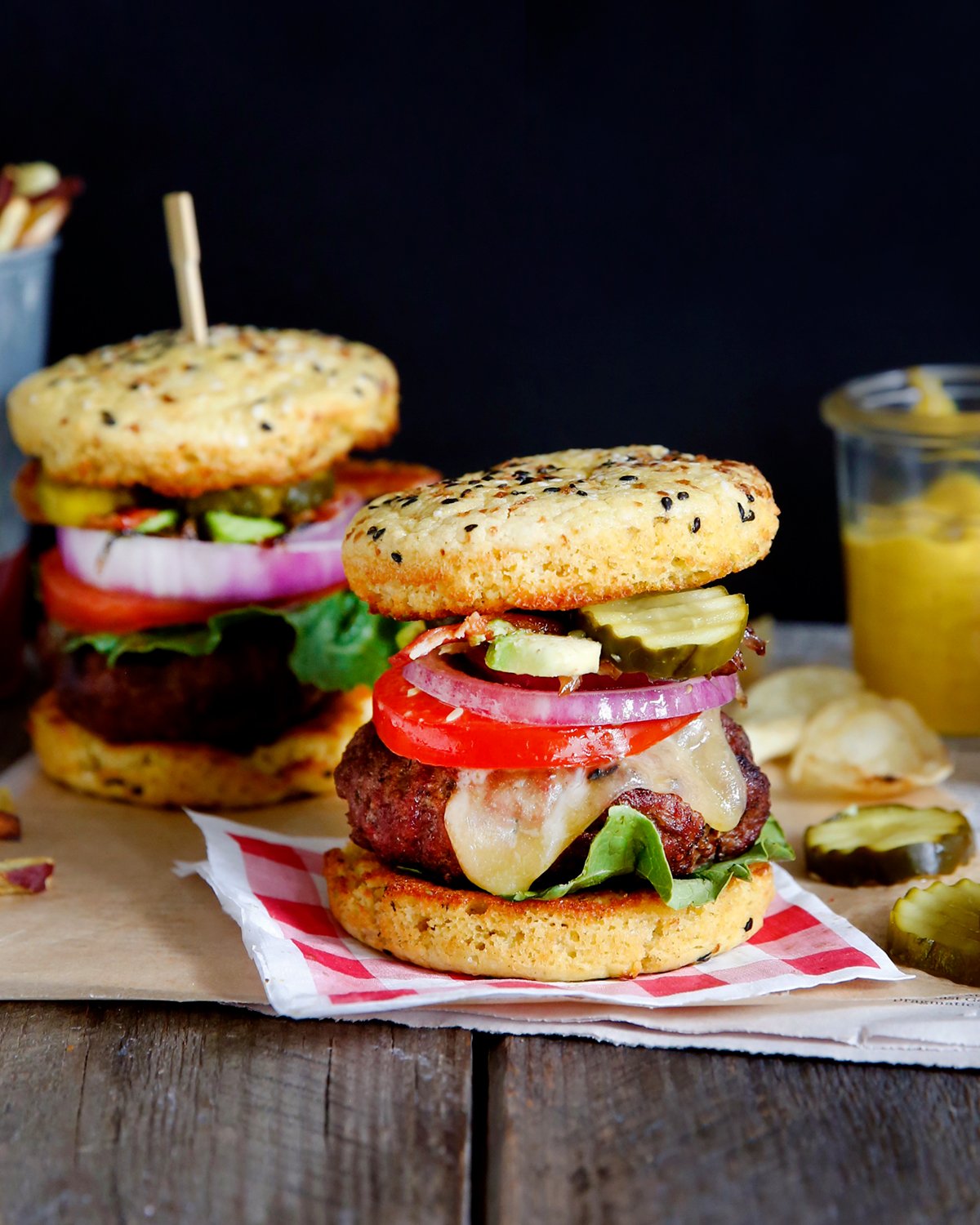 Ingredients for Burger Seasoning
Garlic Powder
Paprika
Minced Dried Onion
Sea Salt
Black Pepper
Onion Powder
Mustard Powder
Oregano
Red pepper flakes
Cayenne pepper
How to Store Hamburger Seasoning
Store in a jar with a tight fitting lid. We often will reuse our empty store-bought spice jars for when we make our own blends.
How long will it keep? So it's not that spices go bad, it's that spices lose their potency. It's generally accepted that spices should last about a year once opened, but that's assuming the store you are purchasing it from has a quick turnover rate and isn't letting spices sit on the shelves for a while. If you are making this spice blend with spices that have been sitting on yourshelf for a while your blend will lose its potency quicker. At the LCK test kitchen, if spices have been around for more than a year we toss and refresh with new ones.
How to use Hamburger Seasoning
To use hamburger seasoning, mix in 1-2 tablespoons of the seasoning mix for every 1 pound of meat. Grill as desired!
If you like this homemade spice blend, check out these others: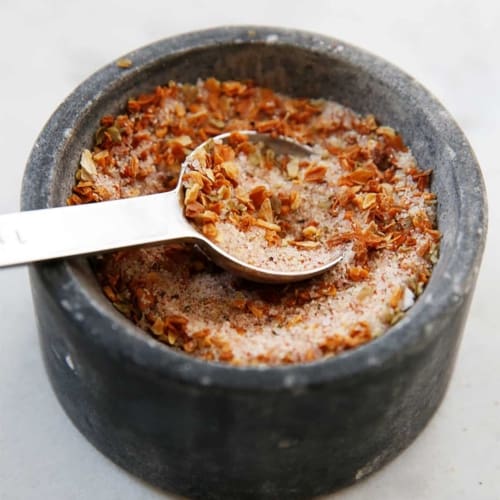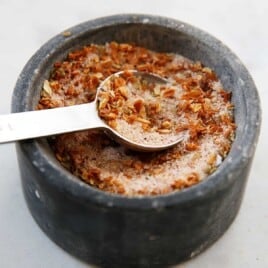 Ingredients
1

tbsp

garlic powder

1

tbsp

paprika

1

tbsp

minced dried onion

1

tsp

fine Himalyan sea salt

1

tsp

ground black pepper

1

tsp

onion powder

1

tsp

dry mustard

1/2

tsp

oregano

1/2

tsp

coarse Himalayan sea salt

1/2

tsp

red pepper flakes

1/2

tsp

cayenne pepper
Instructions
Place all ingredients in a jar and stir or shake to mix it up completely.

Close with a tight fitting lid and store for up to one year (see note).

When ready to use: Mix 1-2 tablespoons per pound of ground meat.
Notes
Spices are best kept for one year, so if you are starting with older spices it may lose its potency sooner.