'Mounds' Chocolate Coconut Smoothie
This Chocolate Coconut Smoothie is like a healthy morning version of a Mounds candy bar and we're here for it! It is the perfect creamy and flavorful on-the-go breakfast to add to your morning routine! It combines nutrient-dense coconut and cocoa powder to get that chocolate-covered mounds flavor! It's is dairy-free, packed with healthy fats and so delicious.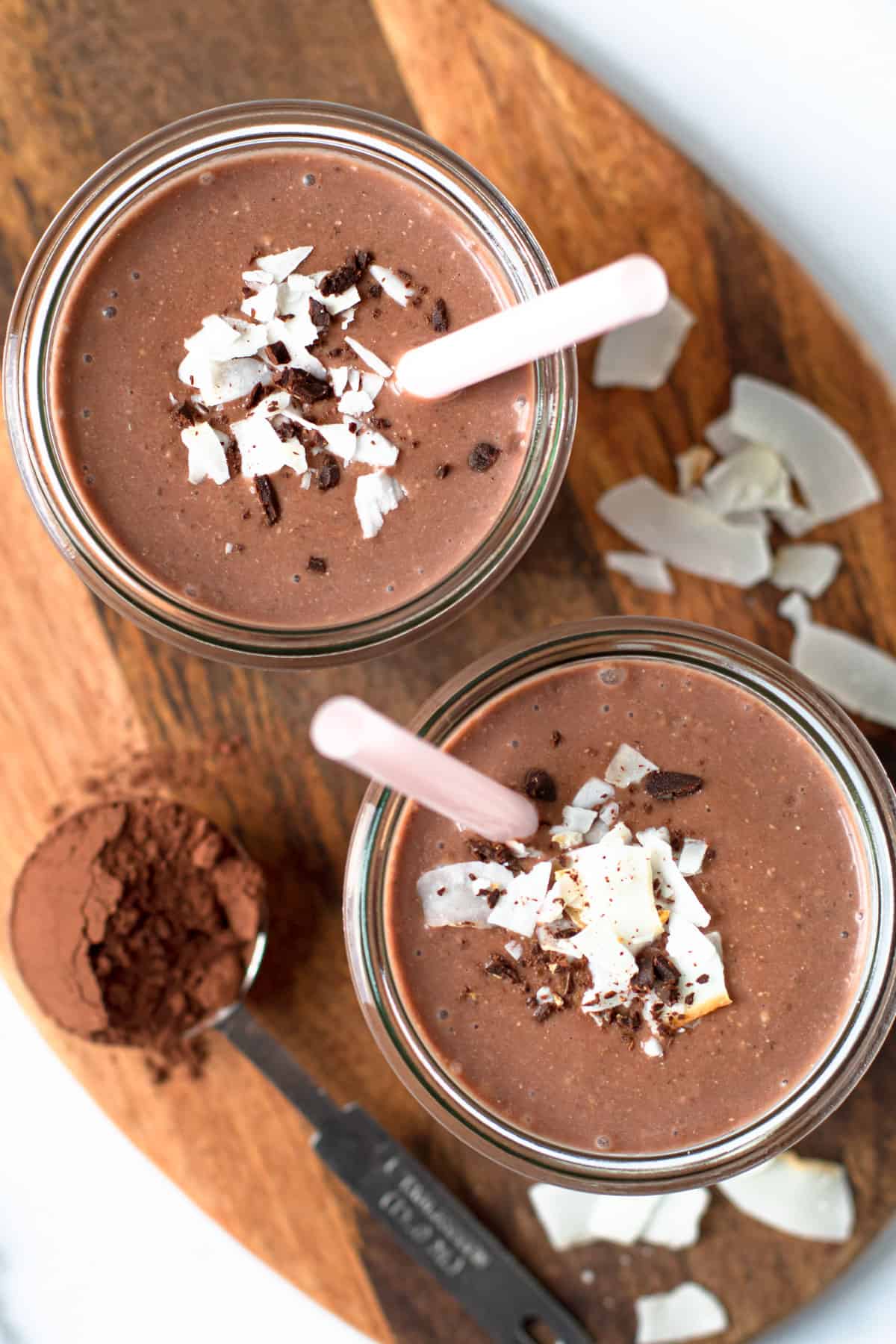 Chocolate Coconut Smoothie
Sometimes breakfast is just better with a little something sweet (that's packed with nutrients), delicious, and made with good-for-you ingredients! I personally am a huge fan of the coconut and chocolate combination which totally reminds me of a Mounds bar! Honestly, this smoothie is a winner. It's super delicious, so chocolatey, and even sneaks in a hidden veggie for some extra nutrition!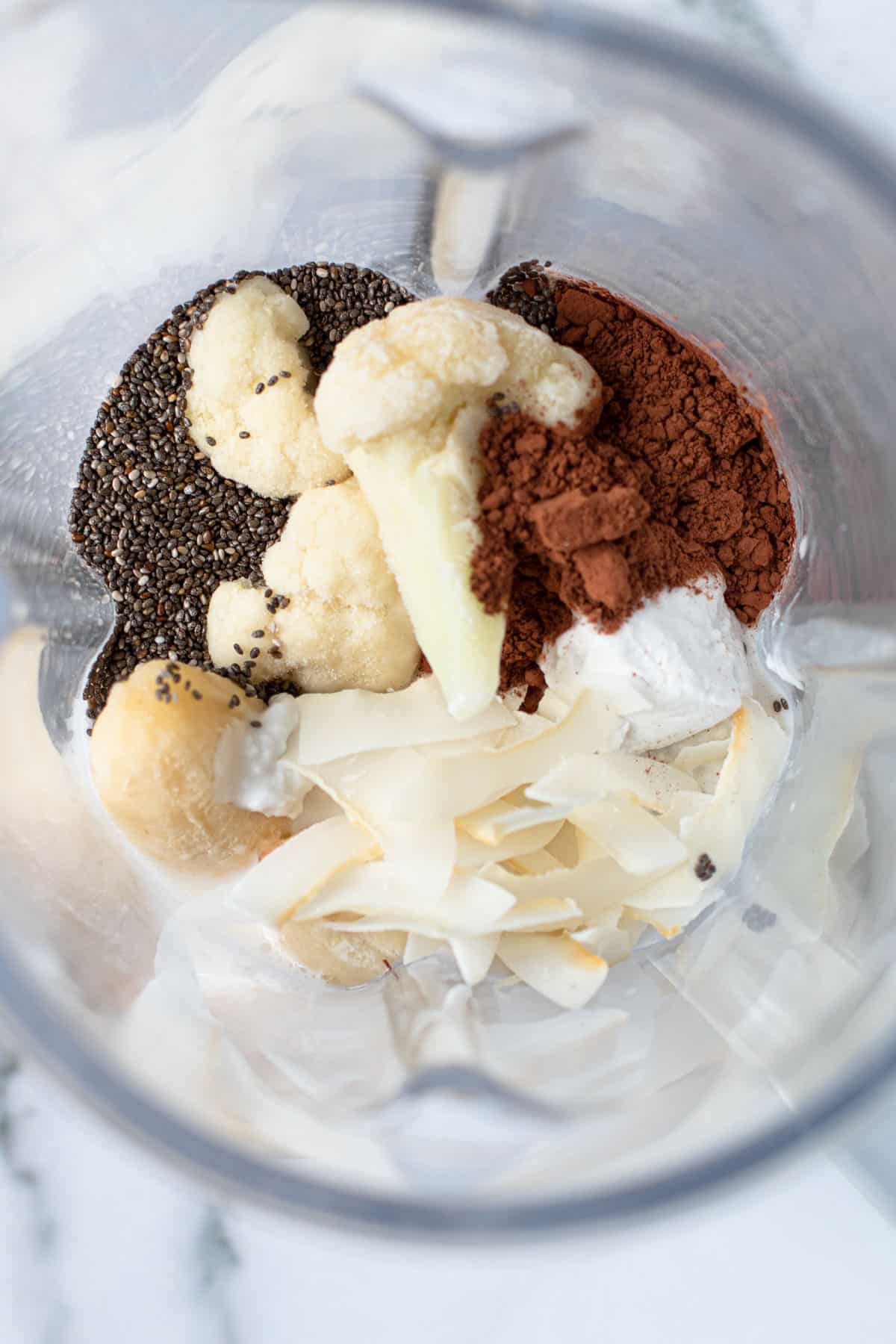 So…what's in it?
Almond Milk (feel free to swap in for another milk)

Banana

Cauliflower
Cocoa Powder
Chia Seeds
Coconut Milk + Shredded Coconut
Collagen Peptides (optional)
We really wanted the ingredients to be a mix of both healthy fats and all these ingredients together really make for a delicious and healthy morning smoothie that will keep you satisfied all morning long!
Can't have banana?
We know so many people cannot have banana. The banana adds some sweetness and bulkiness to this recipe. To make this without the banana, you can add in more cauliflower and add in a tablespoon of maple syrup.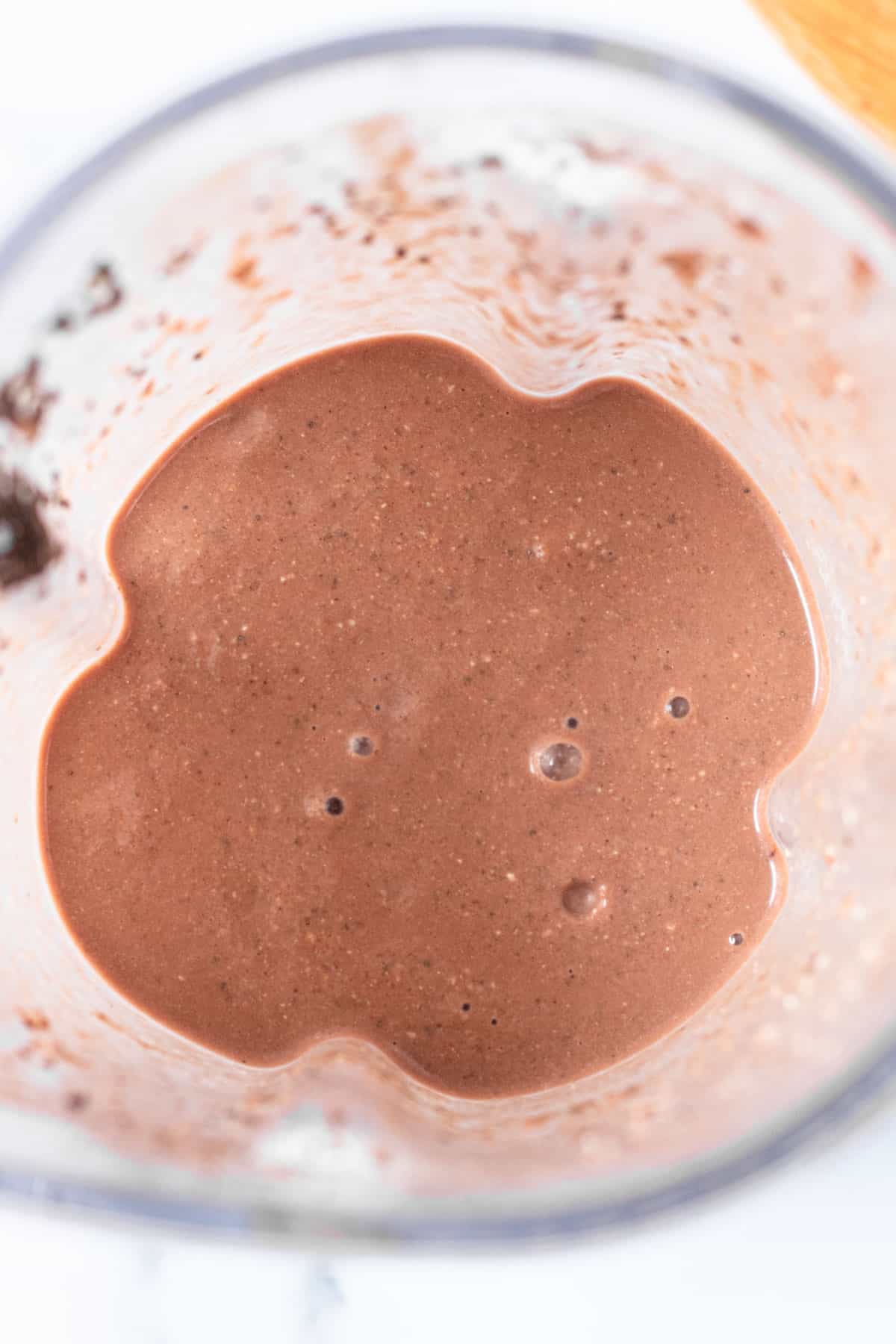 Want to Make Smoothie Packs?
While smoothies are already pretty simple to make, sometimes mornings are so hectic they still seem like a stretch to make before heading into your day. I've been making my own smoothie packs for a while now (as opposed to purchasing pre-made smoothie cups online) and I've never looked back. Here are some tips for making your own smoothie packs at home. And if you want more information, check out this recipe for 30 Smoothie Freezer Packs post.
How Do I Make Smoothie Freezer Packs? Simply place all the specified ingredients, except the liquid, inside a freezer-safe bag or container and freeze until ready to use, up to one month.
Can You Freeze a Smoothie for Later? We do not recommend blending the smoothie too far in advance. Smoothies are best consumed immediately.
Have Some Leftover Smoothie? We pour any leftover smoothie into a popsicle mold and enjoy later as a frozen treat. Kids love this!
Items we love for smoothie packs:
Bag Opener (to fill your packs)
Labels/Sharpies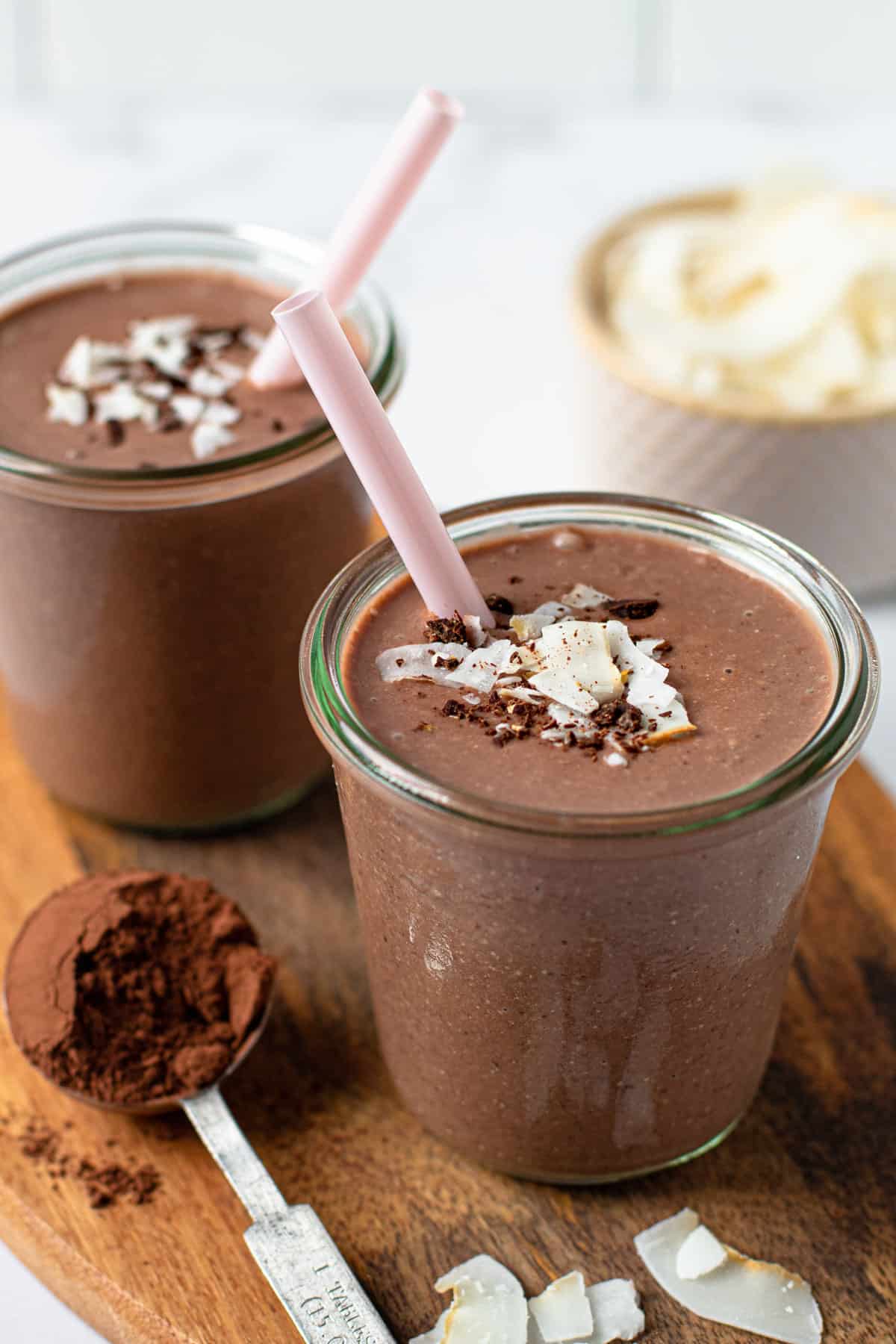 If you like this smoothie recipe, check out these others:
Mounds Chocolate Coconut Smoothie
---
---
Ingredients
1 cup almond milk, or milk-of-choice

1 frozen banana

½ cup frozen cauliflower

1 tablespoon chia seeds
2 tablespoons full-fat coconut milk
1 tablespoon cocoa powder
1 tablespoon unsweetened shredded coconut flakes

1 scoop collagen peptides (optional)

Additional sweetener if desired.
Directions
---
Nutrition
Loading nutrition data...
6 comments
August 12, 2020
This website may at times receive a small affiliate commission for products that we shared with you in our posts. Although we may receive a commission for linking certain products, there's no additional costs to you and all of our opinion and suggestions are 100% our own and unbiased. That's our promise to you!
Subscribe to get our FREE clean eating guide!
Join our email list TODAY to start recieving our newsletter weekly, access to exclusive content and deals, *and* a FREE complete 24-page clean eating guide!