If you love my popular paleo sandwich bread recipe, but are looking a gluten free nut free bread recipe, it's finally here! The BEST Nut-Free Bread! It's fluffy and perfect for a sandwich, french toast, or anything you'd love a slice of bread for!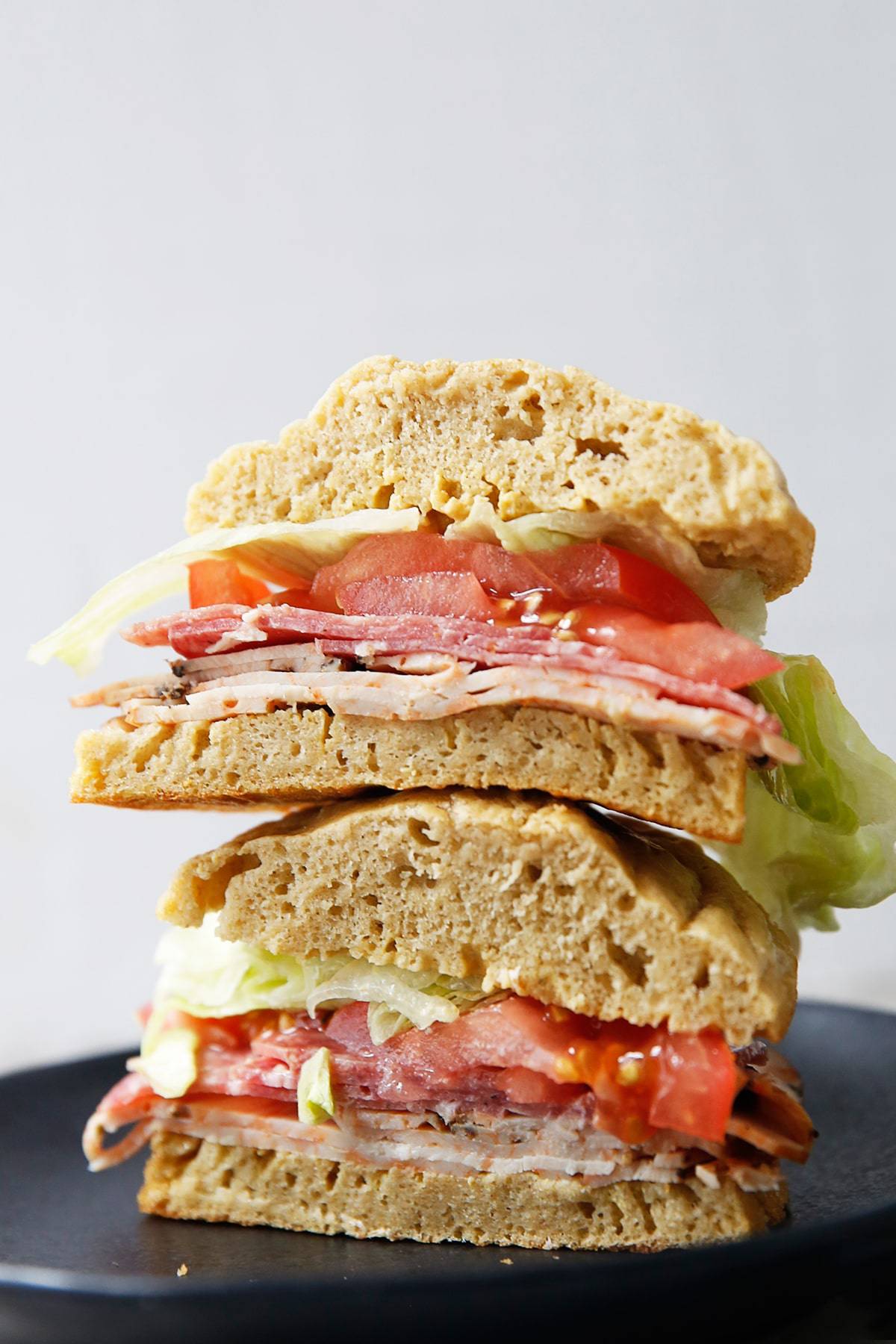 Gluten and Nut Free Rolls
I am so excited we finally perfected a nut-free version of my classic sandwich roll recipe that is loved by so many of you. Whether you are allergic to almonds, or want to send a nut-free bread in a school lunch box, you will absolutely love this nut-free alternative made with nut-free flours! The texture is just right. It will be your new favorite bread recipe.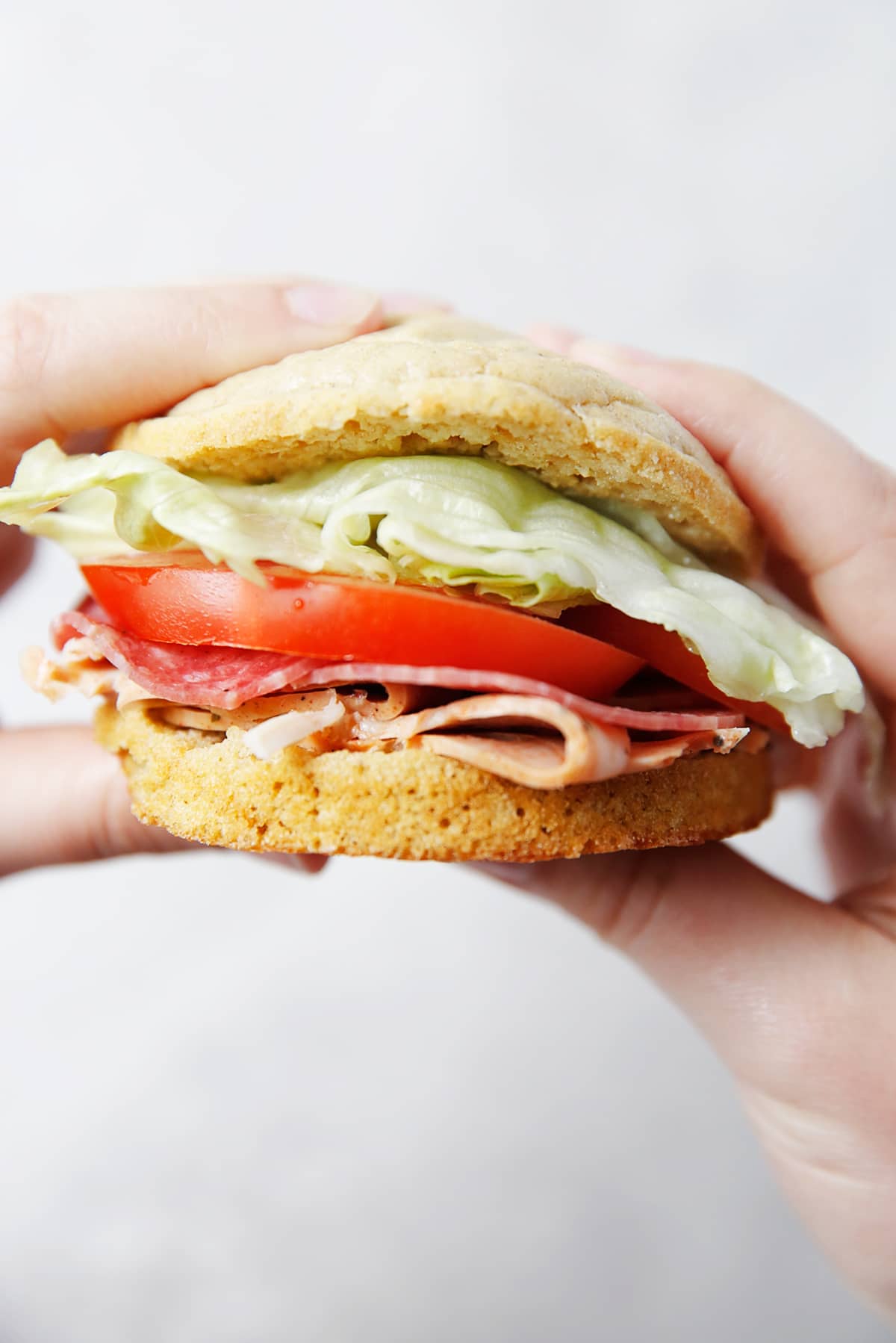 This gluten-free sandwich bread is just like a classic roll! This nut-free version uses oats so if you avoid oats/oat flour, make my classic paleo bread here.
Watch the video here:
I love making sandwiches with my:
Make it sweet by spreading on some homemade chia jam
And of course, good quality deli meats!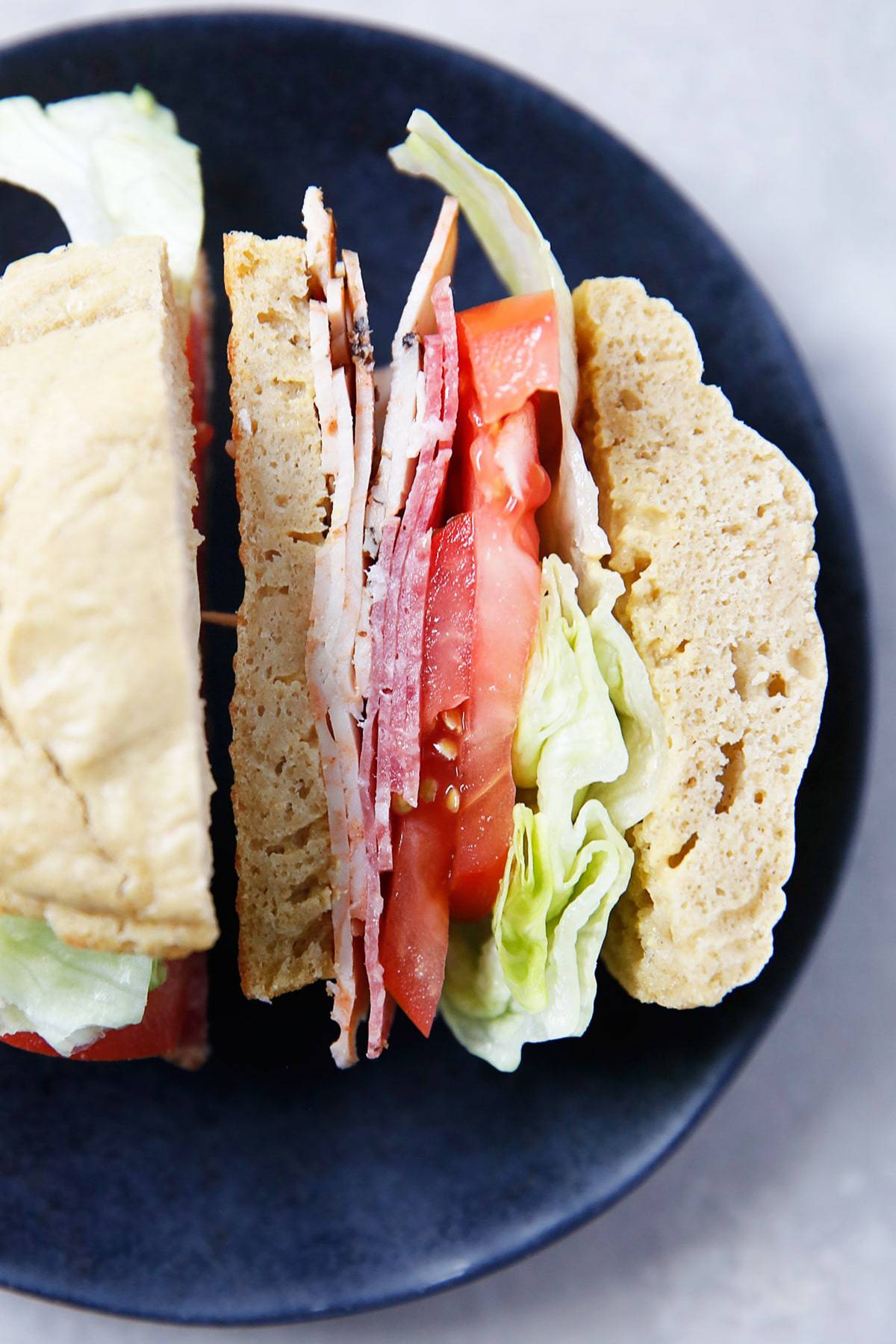 Use this nut-free gluten-free bread recipe in:
Sandwiches
Homemade Croutons (recipe in my cookbook)
Toasted for Bruschetta (recipe in my cookbook)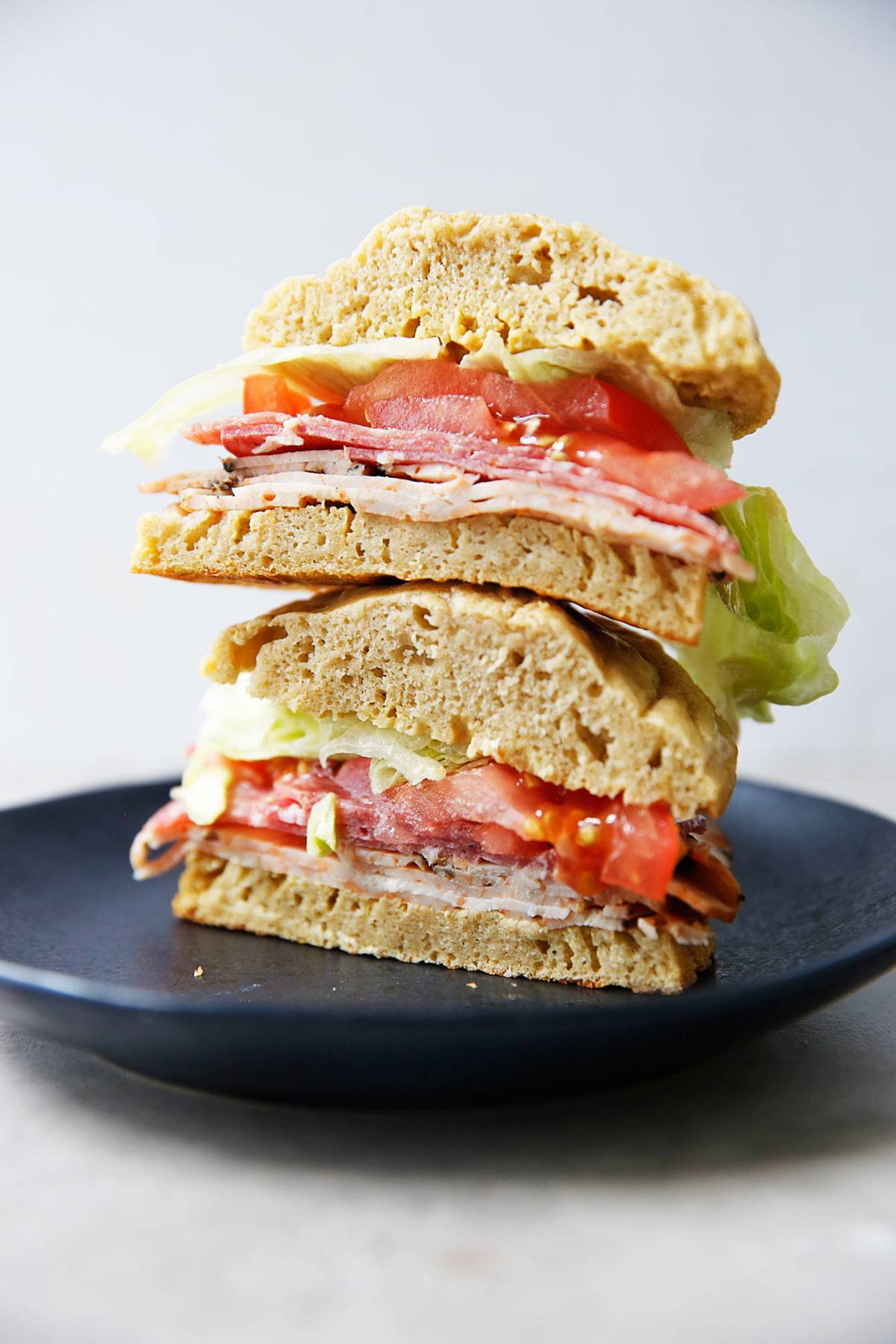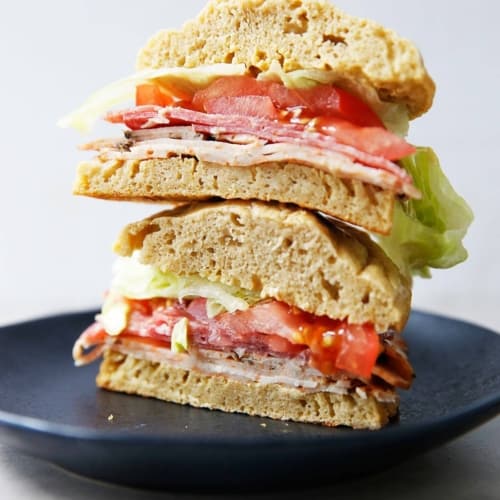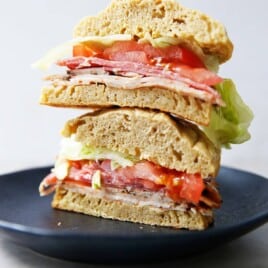 Easy Gluten-Free and Nut-Free Rolls
Instructions
Preheat oven to 350°F.

Add in

eggs

and apple sauce and mix to combine.

Grease round molds or large mason jar lids and place on a greased baking sheet.

Pour batter into molds until it just barely reaches the top.

Bake for about 15 minutes, or until a toothpick comes out clean (see note).

Let cool slightly, slice in half, and serve.

Store in the refrigerator.
Notes
We tested this with homemade oat flour and store-bought oat flour, which is much finer, and preferred the texture with the store-bought version. We don't recommend making this with homemade oat flour.
Baking time might vary slightly based on how thin or thick you make your rolls.
I use round molds or mason jar lids, and it yields 4 fluffy sandwich rolls.
If you want my classic bread made with almond flour, go here.
Nutrition
Serving:
4
g
Calories:
132
kcal
Carbohydrates:
18.7
g
Protein:
6.3
g
Fat:
3.7
g
Saturated Fat:
0.9
g
Cholesterol:
82
mg
Sodium:
149
mg
Fiber:
2.2
g
Sugar:
1.7
g