16 Creative Things to Do in Winter (Even During a Pandemic)
With winter and a pandemic in full swing, we're all looking for things to do in the winter that gives us an opportunity to get outside and get fresh air, while still being covid-safe. We're sharing 16 unique and fun covid-friendly activities to do regardless of the temperature outside!
16 Fun Activities to Get You Outside This Winter
Winter can be a tough time of the year, even under the best of circumstances. Thanks to the chilly temperatures and lack of sunlight, many people deal with the winter blues on an annual basis — and that was before we ever heard the phrase "social distancing." Months into the pandemic, we're antsier than ever to get out of our homes and find new things to do. The good news is that there are plenty of ways to do that safely. With a little creativity (and a few extra layers), you might even find new reasons to love the wintertime! 
Keep scrolling for sixteen fun, safe ways to get your family into the fresh air this winter. 
Create sidewalk art.
If you live in a place that doesn't get snow in the winter — or if you have a snow-free day with clear sidewalks! — take your family out with a bucket of colorful chalk and get creative. It's a great activity to encourage the kids (and adults) in your life to get some of their energy out and will get your loved ones interacting and playing together in a new way! Plus, your colorful pictures and positive messages will cheer up people in your community. Everybody wins.
Share treats (safely) with your neighbors.
It may have been a while since you felt comfortable inviting friends and family members to join you in your own home for delicious snacks and drinks, but that doesn't mean you have to give up spreading love this way altogether! It's time to dust off some of your favorite, easy-to-portion winter recipes — these edible gifts are a great place to start. 
Wrap up each serving, tie them to uplifting cards, then distribute them around your neighborhood or to loved ones who live nearby. Keep things socially distant by dropping the treats on everyone's front porch. You can even visit for a bit from a distance, or talk over the phone through the screen door. It's not the same as enjoying something yummy together at the same table… but it gets you a little closer!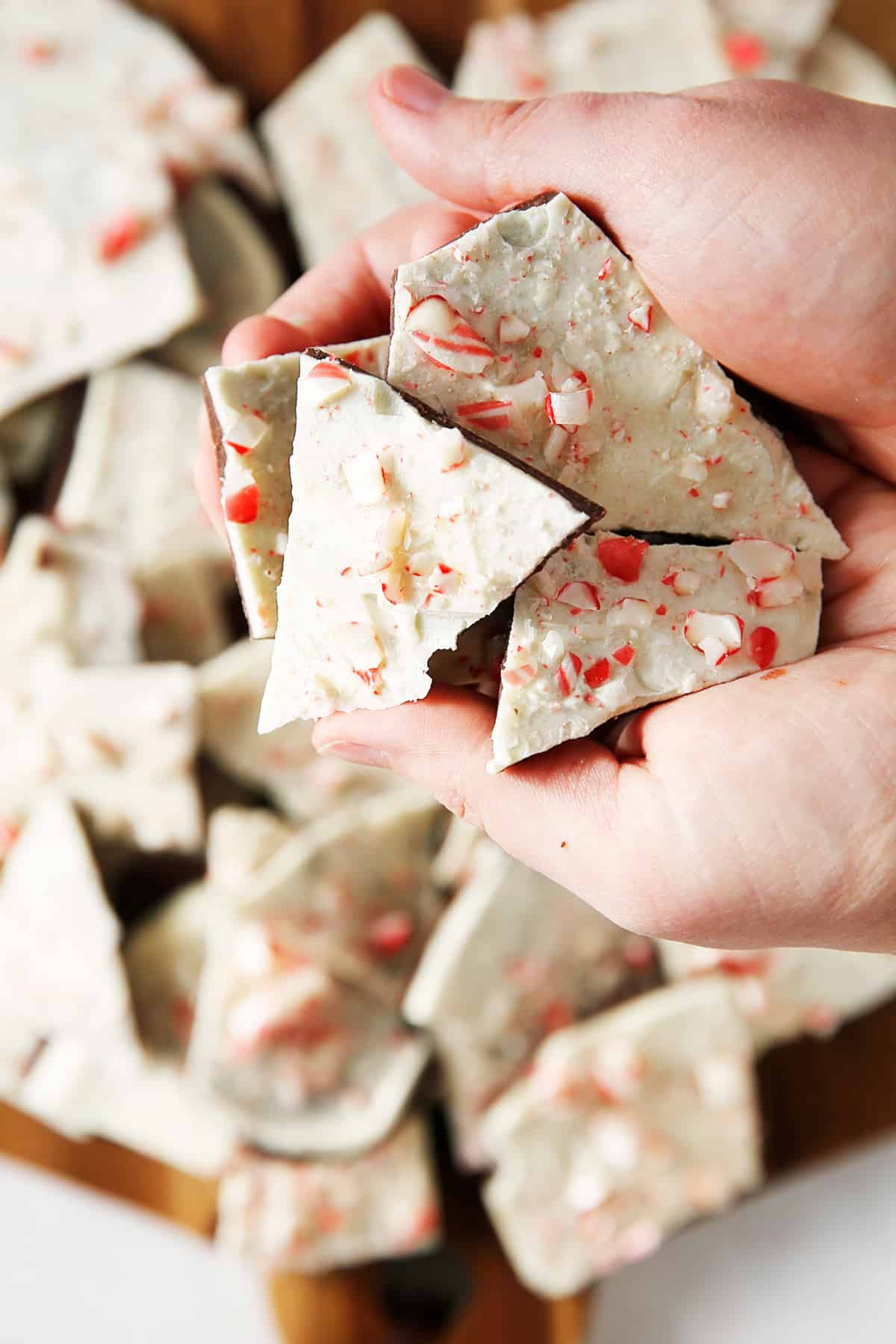 Go on a photo scavenger hunt.
In previous winters, you may not have felt particularly inspired to venture outside, especially if you live in a place that's regularly cold and snowy. Those conditions may not feel particularly fun for more than a few minutes. But here's the thing: you may have missed tons of cool sights out in the natural world! Now that you're looking for more things to do to break up the monotony of life in 2021, you have the perfect excuse to explore with totally fresh eyes. 
Setting up a photo scavenger hunt is a very cool way to do this. Put together a list of wintry things and challenge your family members to seek them out and take photos of them to share with the group. Here are some ideas for scavenger hunt items: 
Berries on a branch

A frozen puddle

An abandoned glove or hat

Boot prints

Your breath

Frost

Animal tracks

Pine needles on the ground
Ask your family to keep their eyes open for cool new things to add to the list for another photo scavenger hunt in the future! 
Plan ahead for a garden.
The day that you can plant a garden might seem like it's quite a long way off, but it never hurts to start planning for it! You and your family can start thinking through your garden-to-be right now — and why not make an event of it? Everyone can work together to research the basics of organic gardening. Then, bundle up and head outside to pick the perfect spot for planting when the time is right! You'll have a fun group project that everyone can look forward to when spring comes.
You can even make an appointment at a local greenhouse to get some assistance with planning, and those places are a wonderful visit in the colder months!
Go plogging.
You read that right — the activity I'm talking about here is plogging. 
Plogging originated in Sweden around 2016 as a combination of jogging and picking up litter, and this eco-conscious fitness trend has slowly been finding its way to other places ever since then. Maybe it's time you give it a try! It's as simple as it sounds. Put on your warmest workout clothes, put a reusable bag in your pocket, and look for abandoned litter to pick up while you jog. You'll be keeping warm, moving your body, and helping the community — all at the same time! 
Host a socially distant bonfire.
If bonfires are allowed where you live, they can be a great place for socially distant hang-out time! Set up chairs around the fire and with plenty of space between them, then invite friends and neighbors to join you for snacks and drinks (dairy free hot chocolate, anyone?). Stock a basket with extra blankets and settle in for a cozy night of safe socializing. 
Take a cozy drink for a walk.
You know that dairy free hot chocolate I mentioned just now? Who says you have to eat it sitting down? Well, you don't. This is your official permission to pack up something warm (and for the adults, maybe something a little boozy) and get outside for a walk! 
All too often, we can be discouraged from taking wintry walks because of the weather. By taking the time to do a little extra planning before you hit the street or sidewalk, you might just find that winter is your new favorite season to take a walk! If you need even more of a change of scenery, pack your extra layers and your beverages in the car and find a cool new place to take a stroll. 
One thing I did this year was invest in a few inexpensive items for the stroller so walking for us could be easier in the colder months! I grabbed this stroller bunting bag and these warm muffs for my hands, along with ear muffs for me and a few good cozy outfits to bundle Skye!
Go birdwatching.
Thanks to all of the bare trees, birdwatching in the winter is a whole new ball game. It will be much easier to see the birds flying near your home during these months, and there may even be different species of birds for you to check out. If you have kiddos, you might consider buying a cheap set of binoculars for them to use. This will get them super into the activity! You could also make a DIY bird feeder to increase your chances of seeing more birds. (Plus, that gives you another winter-friendly activity to do.) 
Paint the snow!
If you do have snow on the ground, why not make the most of it? There's more to playing in the snow than snowball fights and building snow people! For the artist in all of us, I would suggest snow paint. All you need to make safe snow paint is food coloring (linking our frosting which has our favorite natural food dyes).
Fill spray bottles with cold water (warm or hot water will melt the snow)

Add a few drops of food coloring to each one.

That's it! Now it's time to take your creativity to the snow! Spray your favorite colors into the snow before it melts. 
Blow ice bubbles.
Fun fact: just like you can blow bubbles in the backyard in warmer temperatures (anyone else feeling nostalgic thinking about that?), you can blow ice bubbles when it gets cold! As long as temperatures are well below freezing and it's not too windy, you should be able to achieve ice bubbles by using any bubble solution. Your kids will love this trick… plus, it will make for super cool photos. 
Have a winter dance party.
I don't know about you, but I'm feeling pretty cooped up after the last year. It feels good to turn up the volume on my favorite songs and dance around the house, but I think it would feel even better to do the same thing outside. Movement and fresh air and good songs and a little chill in the air to help make you feel alive? Sounds like a great combo to me! 
You're probably not the only one in the neighborhood who is craving this kind of moment. Chances are that once you start your wintry dance party, others will feel inspired to do the same. 
P.S. Make our Winter Fruit Salad for after!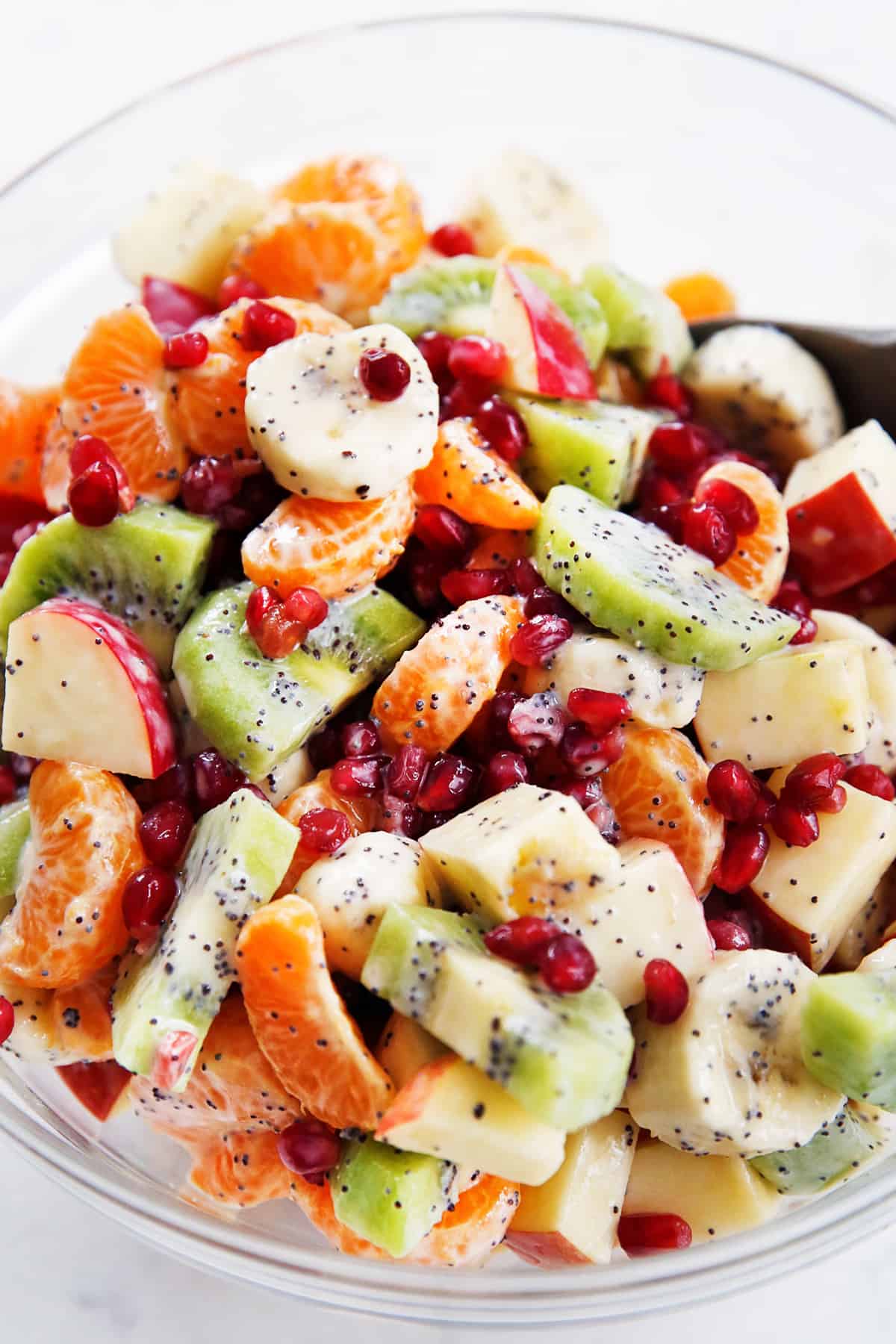 Look at the stars.
According to the Farmers' Almanac, stargazing is best in the winter because of the cold air and the darker conditions. In December, January, and February, the Northern hemisphere looks out to the edge of the Milky Way, where astronomers say there are as many as 300 billion stars. Some of the most dramatic, beautiful constellations — including Gemini, Monoceros, and Orion — are visible at this time of year. Cold temperatures aside, there's a lot to see in the sky right now! Take the time to enjoy it. 
Go tubing or sledding.
This might be an obvious one, but how could I miss the opportunity to remind you to grab a sled or tube and go have some fun? Look for a hill that isn't too crowded so the whole family can enjoy. That's right — adults can get involved, too. 
Organize a mini Winter Olympics for your family in the backyard.
We may not have had the chance to watch the Olympics this year, but you can safely organize your own little tournament! It will help the whole family burn off some much-needed energy… and you'll have a ton of fun in the process.
Here are some games to include:
Snowy Capture the Flag

Pin the Nose on the Snowman

Snowball Relay Race

Snow Baseball

Snowman-Building Relay Race

Three-Legged Race
At the end of the tournament, you can have a medal ceremony, complete with hot cocoa. 
Track down a random act of kindness.
With so many people stuck inside their homes these days, you're bound to find opportunities to spread extra love if you just take a little time to look for them. Take a walk and look for sidewalks that need to be shoveled, mail that needs to be carried up the driveway to the front porch, and more. It will feel good to do those good deeds without being asked.
Make nature confetti and celebrate the good stuff!
Even with the cold temperatures and the limitations we're dealing with, there are things to be grateful for. And that deserves a confetti moment! You can have that confetti moment and get out in nature by making, well, nature confetti. Collect dead leaves from your neighborhood (some of them might still be colorful!), then use a hole puncher to turn them into DIY confetti. It's time to take a moment to celebrate! 
When all is said and done, come on in and cozy up with a winter read, get a pot of soup going, and take care of that dry winter skin!
---
Pin these ideas for later!
0 comments
January 22, 2021
This website may at times receive a small affiliate commission for products that we shared with you in our posts. Although we may receive a commission for linking certain products, there's no additional costs to you and all of our opinion and suggestions are 100% our own and unbiased. That's our promise to you!
Subscribe to get our FREE clean eating guide!
Join our email list TODAY to start recieving our newsletter weekly, access to exclusive content and deals, *and* a FREE complete 24-page clean eating guide!