It is so hot here in Boston, and that's coming from the girl who was just visiting Florida in June. Wheeeew, hot. In leu, turning on the stove the past two nights wasn't quite in the cards. The grill was though, paired with this Sriracha Lime Chicken Chopped Salad that is just bursting with flavor.
Let's see what we got: spicy and bold chicken, sweet and juicy grilled pineapple, refreshing crisp local lettuce, local tomatoes, and finally, avocado. Count me in any day of the week. Oh, and don't forget the light and easy lime vinaigrette.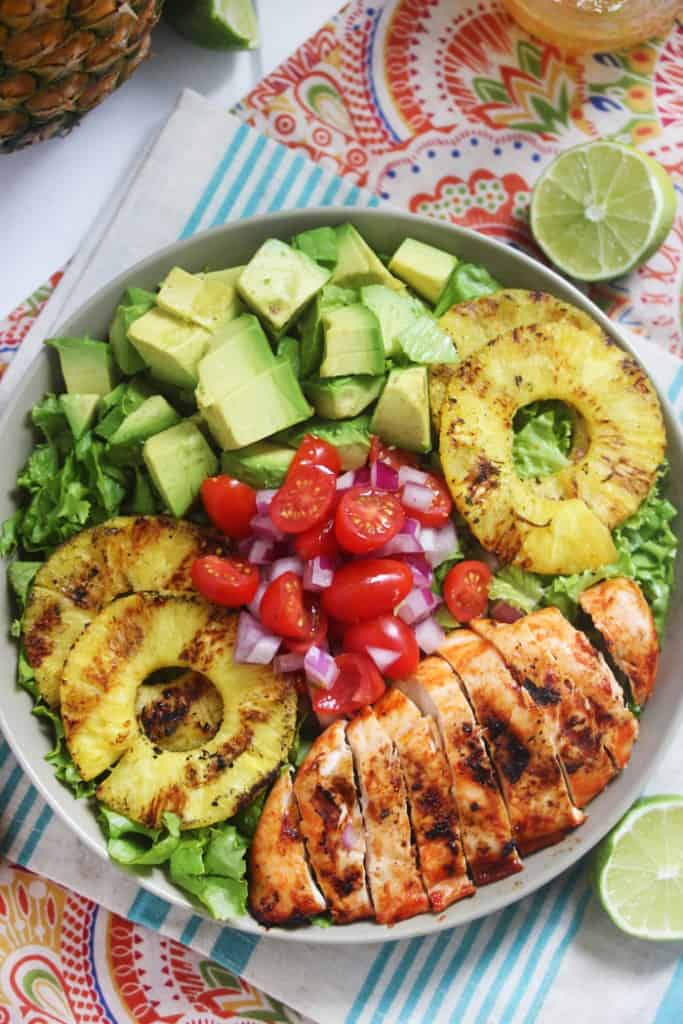 Sriracha Lime Chicken Chopped Salad
2014-07-03 01:06:56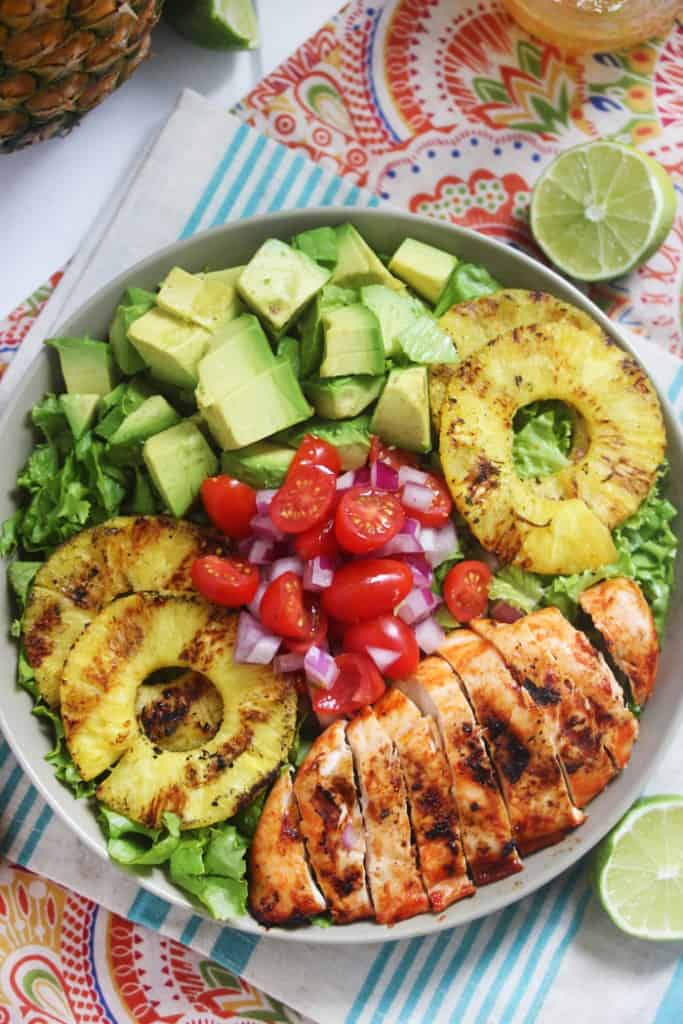 Serves 2
Sriracha Lime Chicken
2 organic chicken breasts
3 tablespoons sriracha
1 lime, juiced
1/4 teaspoon fine sea salt
1/4 teaspoon freshly ground pepper
Lexi's Clean Kitchen http://lexiscleankitchen.com/

Let's here it- favorite refreshing meal?