I've been thinking about bringing paleo-friendly bread and rolls to LCK for some time now. But I knew before I did that I needed to make sure they fit specific criteria. They need the right flavor and fluffy, soft, air-y, bread-like texture. You see, I've never bothered buying gluten-free breads in the store. I never thought it was worth it because I always felt they were dense, not the right flavor, etc.
My 'Everything Bagel' Cauliflower Rolls are a huge hit around the web. But let's be real, just like cauliflower pizza crusts, they are still cauliflower. They can't really taste like pizza (or bread). So I bring you: The Ultimate Paleo Sandwich Rolls. Trust me. 

These are so real bread it's not even funny!


Paleo Sandwich Bread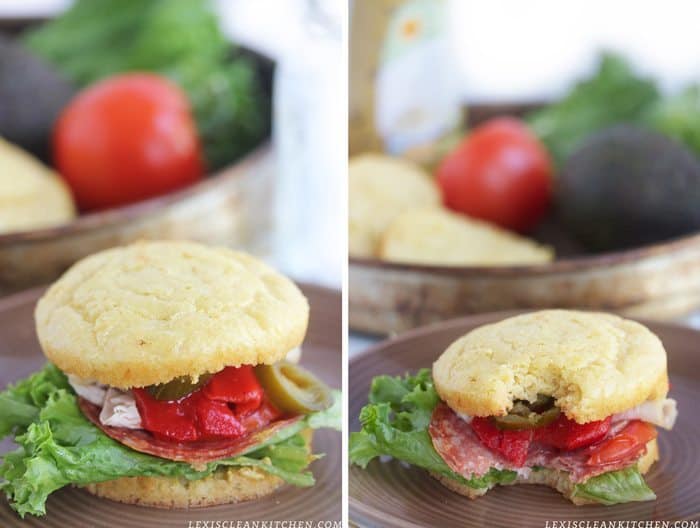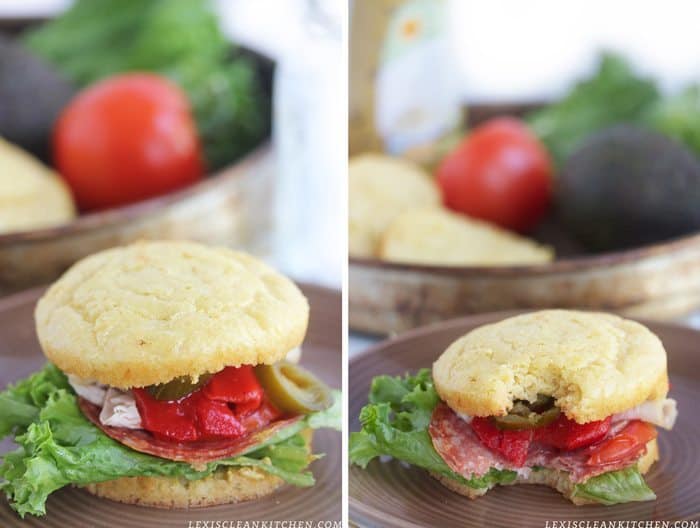 Instructions
Preheat oven to 350°F.
In a bowl combine almond flour, tapioca, baking powder, and dash of sea salt.
Add in eggs and apple sauce and mix to combine.
Place round molds on a baking sheet and grease.
Pour batter into molds until almost at the top, a little less.
Bake for about 15 minutes, or until a toothpick comes out clean*
Let cool slightly, slice in half, and serve.
Store in the refrigerator.
Recipe Notes
*Baking time might vary slightly based on how thin or thick you make your rolls
I have only made them with my round molds, and it yields 4 fluffy sandwich rolls. See the comments for how readers have adapted!
Updated 2/2017. I used to add 1 tablespoon of coconut oil or palm shortening but don't find it necessary for the texture.
Can you see that texture? Easy, breezy sandwich rolls. Trust me!
What is your all-time favorite sandwich combination?